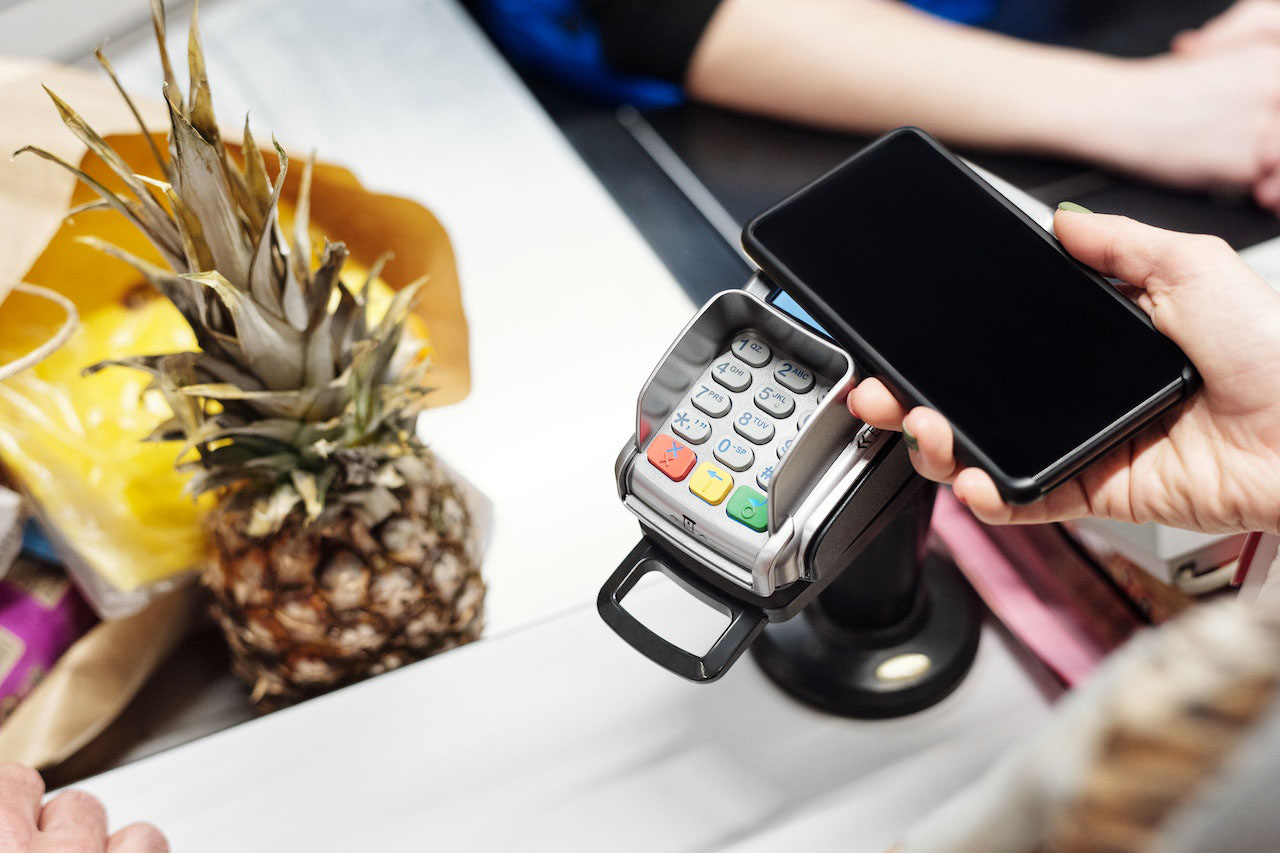 The Afterpay Card is the platform's virtual card that you can tap at the checkout, like any card, wherein it lets you purchase or pay bills within your credit limit. Unlike a normal card, Afterpay Card is interest-free, but you cannot transfer money.
Afterpay may not be the first "buy now, pay later" platform and has been facing huge competitors since its launch. Nevertheless, using it can be puzzling for newbies who need more experience navigating such software.
That's why it makes sense that you may be wondering if you can use Afterpay as a standard card since it has quite similarities with credit cards.
If you are having doubts about whether Afterpay is for you, it would be understandable to seek answers on how it differs from the usual cards people use.
You must know that you can use Afterpay as a regular card with a few tweaks separating it from the usual credit or debit cards. Before anything else, knowing what type of card Afterpay offers is essential.
After establishing and getting your account verified by Afterpay, you can now have a digital wallet or virtual card, better known as Afterpay Card. It is similar to a Mastercard, Visa, debit, or credit card but virtual, which means it is not the usual tangible card you swipe at the counter.
The Afterpay Card allows you to shop in-store and online using your digital wallet with the same payment structure of paying four fortnightly installments interest-free. Despite the no-interest advantage, always ensure that you can pay the installments on time to avoid late fees that can add up every missed week.
Like credit cards, Afterpay Card allows customers to spend their funds within their credit limit. It is feasible and easy to use because you only need a few taps when making purchases. Below are the following other features that Afterpay Card offers similar to regular cards aside from making purchases:
Pay bills

Paying bills is possible with Afterpay Card. Remember that it must be within your spending limit, and the company accepts Afterpay as a payment method.

Available on Amazon

When Afterpay first launched in 2015, it was not available on Amazon. You can now purchase Amazon products using an Afterpay Card with the exact payment conditions.

In addition, more than half of consumer goods stores in the United States accept the Afterpay Card, making it easier for you to purchase the items you want and need without swiping and worrying about interest fees.

Withdraw cash

One of Afterpay's new big ventures is its partnership with Westpac, which allows consumers to set up a savings account and access budgeting tools. As a result, you can now withdraw cash and use your Afterpay for other cash flow activities.

Furthermore, you can quickly track your spending and purchases. However, such a feature is feasible primarily in Australia for now. It will hopefully get applied in other countries, like the United States and New Zealand, where Afterpay is available.

Contradictorily, there are a few things that differ Afterpay Cards from standard cards:

Interest-free

The most excellent thing about using an Afterpay Card is that it is interest-free compared to credit cards that charge interest. Therefore, paying the installments on time would be best to avoid facing other fees.

Money Transfer

Sadly, you cannot transfer money with Afterpay technically, but there are ways to go around it. To be able to do this, pay off the balance with your linked credit card first.

Most credit cards will only allow you to transfer the balance conventionally when you move the balance from a high-interest credit card to a card with 0% APR. However, if you allow the balance to go to your credit card, you can transfer it from the credit card to a zero percent APR credit card.

This method can save on charges and interest, especially when you get behind on paying your installments.

Now that you know the similarities and differences between Afterpay Card to standard cards, below are steps on how to add an Afterpay Card to your digital wallet:

Step 1: Go to the Apple or Google Play Store on your phone and download the Afterpay App

Step 2: Make an account by signing up and providing the necessary information and documents asked from you by Afterpay.

Step 3: Wait for Afterpay to verify your account.

Step 4: After successful account creation, choose to set up the Afterpay Card for in-store purchases

Step 5: Add the Afterpay Card to your digital wallet. It is available in Apple Pay, Samsung Pay, and Google Pay.

Now that you have your Afterpay Card, you can start making purchases or paying bills like any regular card without interest.

How do I use my Afterpay card in stores?

In using an Afterpay Card in stores, launch the app and select the "In-store" tab on the screen to display the amount you can spend. Next, choose the "Authorize and pay in-store" tab to process the payment. After doing so, checkout using your preferred digital wallet and select the Afterpay Card button and tap your device on the card reader's device at the counter.

Activating a tangible card requires you to go to the bank and wait for your turn in line, which can take you hours of wasted time. However, using platforms like Afterpay that act similarly to a credit card, there is no need to follow the old-fashioned card activation or application process.

It takes about two minutes to activate your Afterpay Card, assuming you already have an Afterpay account. As mentioned, you only need to tap a few tabs or buttons to make your purchase in-store with Afterpay Card, as enumerated in detail below:

Step 1: Now that you have installed the Afterpay app, it's time to activate your Afterpay Card by tapping the "In-store" tab. It displays the limit of how much you can spend.

Step 2: Look for the "Authorize and pay in-store" tab to begin the payment process

Step 3: Depending on if you are an Android, Samsung, or Apple user, kindly select "Pay in-store with Apple Pay, Google Pay, or Samsung Pay"

Step 4: Tap the Afterpay Card in your digital wallet.

For Apple users, the following prompt might show: Touch ID, device passcode, or Face ID to ensure your Afterpay purchase's authentication.

Step 5: Hold your phone against the register's card reader to make your payment. Afterpay will notify you by email regarding your installment due dates.

Congratulations on your first Afterpay Card payment experience, and you can now enjoy your purchase to the fullest without the need to pay the total price at once.

Here are a few tips and notes to take note of when using an Afterpay Card in-stores that will help you achieve a better shopping experience:
Before checking out, make it a habit to check your spending limit to avoid getting in trouble at the counter. Please note that Afterpay decides and imposes spending limits on consumers.
Ensure that the store you are shopping at accepts Afterpay cards. You can do this by tapping the "In-store" tab and looking for the "Shop" section, which shows the list of stores and their locations in map view. Unlike Klarna, Afterpay is only available in selected stores, so you need to check it first or ask the staff.
It would be best to link your debit or credit cards beforehand to cover the first installment at the counter, which is 25% of the item/s total price. For instance, the item's price is $100. You will be paying $25 immediately at the time of the purchase. Meanwhile, the remaining $75 gets divided into four fortnightly installments.
Always include taxes when estimating the amount you need to purchase the product.
Switch on your mobile data when using the Afterpay App
At times, there are instances when consumers may encounter issues while using the Afterpay Card that you need to know about to avoid getting overwhelmed or panicked:
A. Messages
Aside from the points to remember mentioned above, there are instances that you may run into messages that seem to be an issue when attempting to pay in-store using a digital wallet with your Afterpay Card, such as:
"Your order didn't go through. Tap to authorize the Afterpay Card in the app and try again."
"You need to activate your Afterpay Card before using."
If you encounter such messages, there is no need to panic because these are common issues. You only need to authorize the Afterpay Card, which only requires a few clicks and taps before paying.
B. PIN
Purchases under $200 may require you to enter your PIN to complete your purchase. Afterpay's payment terminal will prompt you to provide your PIN since it does not accept on-device identification for small purchases.
Contrarily, those with in-store purchases over $200 using mobile devices will not get asked to provide their PIN. Instead, the payment terminal will make an on-device cardholder identification with either of the following methods:
Passcode
Touch ID
Face ID
Here are the steps on how to set up an Afterpay Card PIN:
Step 1: Click the "In-Store" tab at the app's bottom portion.
Step 2: Tap on the info button
Step 3: Select Update PIN or Set PIN.
Step 4: After selecting, the app will prompt you to choose and reconfirm your PIN
Step 5: After setting your PIN, you can re-attempt your purchase and provide your PIN when prompted.
Having learned how to use an Afterpay Card in-store, you may wonder how to use it online. You can use your Afterpay Card online similarly when in-stores with a few changes:
Check first if the store you want to shop from online accepts Afterpay. After ensuring that the store is Afterpay friendly, you can start browsing the shop's app or website and adding items to your cart.
During checkout, select Afterpay as your mode of payment then the following webpage will notify their approval. Afterpay will send you your payment plan after your purchase.
Using an Afterpay Card in-store or online can be easy and fast since everything is only a click away. Nonetheless, remember to be mindful of your every transaction to avoid overspending.
Can I use my Afterpay debit card anywhere?
Although Afterpay is only available in some places, over 55,000 merchants worldwide accept it. Product categories include appliances & electronics, beauty & cosmetics, home & entertainment, mobile phone & tables, and those for women and men. Bed, Bad & Beyond, Urban Outfitters, Adidas, and Big W are a few of the top brands that accept Afterpay.
Afterpay has been in the business since 2015, but if you compare it to its competitors, you can tell that some consider it a start-up company at some point. Unline Klarna, launched in 2005, Afterpay has a limited number of partner merchants.
For instance, using Klarna allows you to spend anywhere because it has partnered with bigger businesses and has been in the industry for over a decade. Since Afterpay isn't as huge as Klarna, Zip, and Paypal, it only works with selected merchants worldwide.
Nevertheless, Afterpay has over 55,000 merchant partners globally. Moreover, the company has been widening its reach, starting from Australia, New Zealand, and the United States.
It has partnered with Westpac bank, which will help it acquire additional merchant partners in the future, making your store choices bigger and better.
Here is the list of the top brands and stores that accept Afterpay Card aside from the ones previously mentioned:
Gap
EB Games
Sephora
Bath and Body Works
Target
Champion
Lacoste
Ultra Beauty13
Dilliard's
Forever 21
You can always browse the app or its website if you want a complete list of stores that accepts Afterpay Card as a payment option.
Afterpay Card is a handy option for those who prefer virtual cards instead of tangible cards that require you to tuck in your wallet and swipe on the counter. Additionally, you can pay in-store or online without going over your spending limit interest-free.