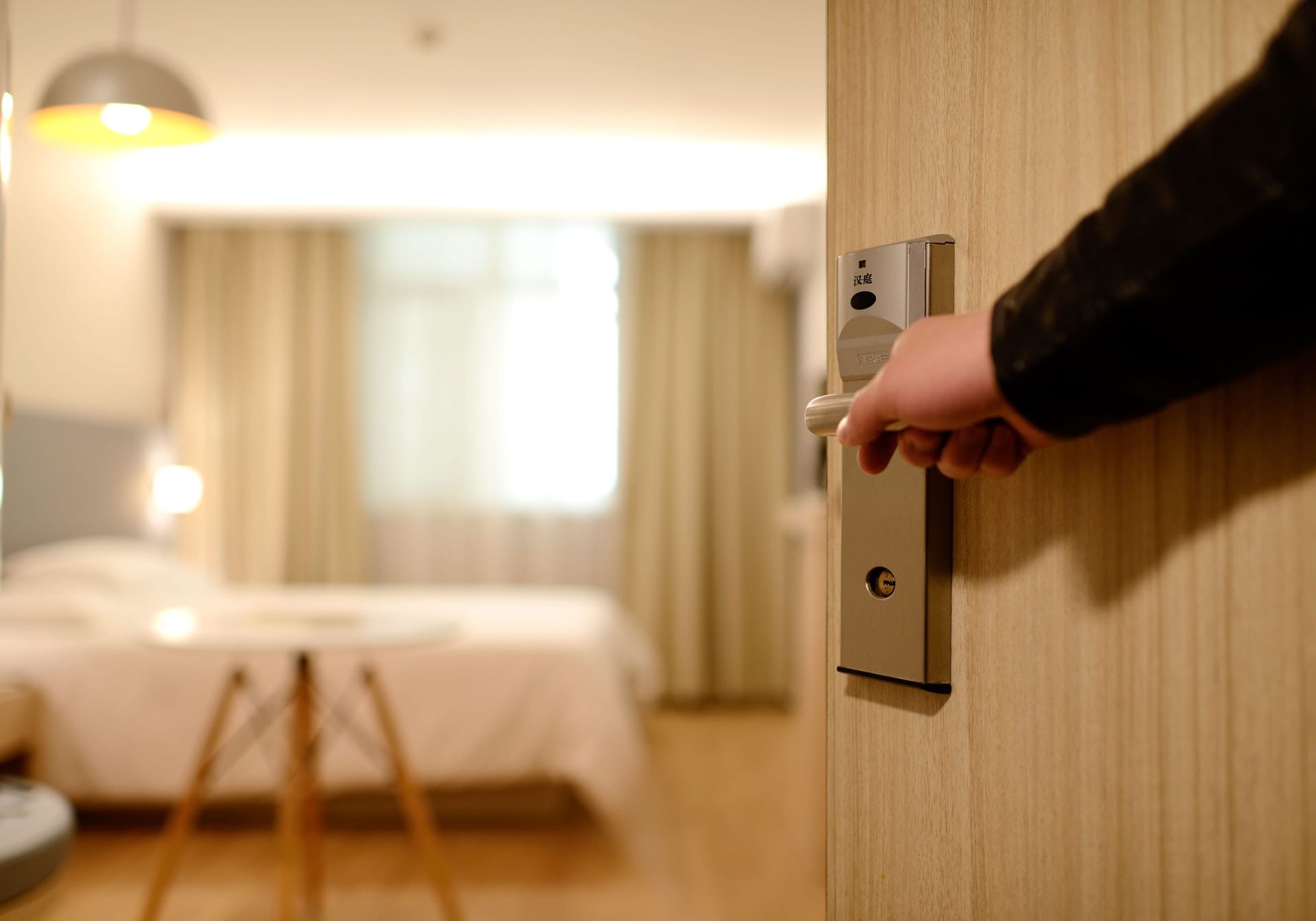 First of all, what is a Hilton Grand Vacation?
The Hilton Grand Vacations Inc has a base in Orlando in Florida. Aside from its headquarters in Florida, it also has bases in Las Vegas, Nevada, Oahu, and New York.
Its beginnings stem from being under the ownership of Hilton Inc. Years later; it was available for trading and was open to the public.
By the end of 2019, it had about 55 properties. There are about 8,900 rooms scattered in more than 55 countries and territories.
So, you get timeshares, which I am going to discuss in a bit. The timeshares allow you to spend time at the properties for a specific period.
It is somehow like a grand way to stay at hotels at lesser prices.
But the question remains. Is it worth all the money?
I can't speak for you. But when you ask me about how I look at the program. In general, it's effective at some point.
Some would say this is an effective way of slashing costs during travels. At the same time, some would think that this is a total disadvantage.
Timeshares are great venues for you to get hotel rates that are way more affordable than the others. This is because timeshares take away other add-ones like hotel taxes and such.
When it comes to Hilton Grand Vacations, it is obvious that there are pros and cons. I think you need to know what you're getting into, just in case you're interested in getting one.
It would have to depend on your vacationing lifestyle, though.
Are you the type to go on vacation on a regular basis?
If you are, or if you have regular needs to travel for work, Hilton Grand Vacations is a great deal.
But what about if you seldom go on a trip? Well, if you have rare needs for hotel accommodations, you better think about it again.
What is Hilton Grand Vacations?
So, what are Hilton Grand Vacations all about?
As you already know by now, it has its base in Orlando, Florida. It has regional offices in Nevada, Hawaii, and New York.
It began with Hilton Inc. as its sole owner until years later when it was available for trading and was open to the public.
As of the end of 2019, there are about 55 properties and almost 9,000 rooms worldwide.
These properties may be hotels or resorts, or even villas. And as a club member, you have the chance to make use of these properties at a specific period of time.
Hilton Grand Vacations offers travelers the chance to the full-service hotel experience. The experience is complete with all the amenities. From hotels to resorts worldwide, HGV has it.
Each of these properties is unique in its own way. From Vegas dwellings to its New York hubs, each one is different. Then, there's the laid back Hawaii vibe.
But if there is one consistent thing, it is this. You can rest easy knowing that your room is spacious and complete with all the amenities you need. Plus, they never go low on quality.
One thing is sure, and that is that you get the best hotel or resort experience ever. You get all the amenities and all the quality service that you deserve.
With HGV, your vacations and business trips will always be grand.
And since the program operates under the Hilton brand, you know you're in good hands.
And so wherever you may be in the US, you get the kind of hotel and resort experience that you are dreaming of.
It is a high-quality service and amenities that are world-class.
Is there anything else you should ask for? I guess not.
How does Hilton Grand Vacations work?
The Hilton Grand Vacations' start was in 1992. As you already know by now, it has its base in Orlando.
What you should know is that the brand operates on a couple of membership programs. One is the Hilton Grand Vacations program. The other is The Hilton Club program.
Both of these programs provide its members with flexible vacation ownerships. These ownerships are basing on points.
Currently, there are about 250,000 members all over the world.
Let me give you an idea of how this works. We can start with the Hilton Grand Vacations Club (HGVC).
As of this time, there are more than 60 resorts that are in this program.
HGVC develops and manages some of these resorts. Some resorts work through its affiliation to HGVC. These resorts may or may not be under the management of the Hilton Grand Vacations Club.
An affiliated resort should always abide by the brand's standards. This is clearly stated in the Club Member Guide.
As a member of the club, you get to receive a deposit of Club Points. This, they can give to you once per year or every other year. The matter would depend on the deed of ownership.
But I know this may sound a little bit confusing for you. Let me explain further.
The program calls it vacation ownership. Another term for it is a timeshare. With "timeshare," you get to enjoy all the benefits of owning a vacation home. You own the vacation home minus the responsibilities.
When you get a timeshare with the HGV, you get that deeded ownership at one of their resorts. As a member, you get Club Points that you can use for your vacation accommodations.
You can use these points for your travel accommodations. The more points you have, the more chances of travel you get.
You can use all your points at once, or you can save up for next year's travel.
You can use these points this year or even borrow next year's points. There is a wide variety of options to choose from.
In fact, you can even roll over the remaining points to next year if you choose to.
While the concept is interesting to a frequent traveler, this may not work for others. This is especially true if you rarely get out of the city.
This is why the program can only work for a set market.
How much does it cost to join Hilton Grand Vacations?
Now, while the program is useful to some, it may not work for others.
The costs can be staggering and maybe too much for somebody who does not travel much.
If you are thinking of getting timeshares but wondering how much it costs, this is for you.
Like any other timeshare clubs, there are fees to pay and dues to watch out for.
One of the most important things to know is if the timeshare is worth it.
First, let's talk about the activation fees.
When you get it through affiliates, the cost should be around $377. The activation fee is at $399, while the ownership change fee is at $425.
HGV is great if you are a regular traveler, whether for business or pleasure. But other fees go with such vacations. Here are the reservation fees:
Home Resort Priority by Hilton Club Priority ($99 by phone/$69 when online)
Elite – Club or Home Resort Using Club Points ($99 by phone/$59 when online)
Elite Plus – Club or Home Resort Using Points ($99 by phone/$49 when online)
Elite Premier (Complimentary)
Club or Home Resort Using Bonus Points ($109 by phone/$85 when online)
Now, you may be wondering, how much is it to join Hilton Honors?
The good news is that there is no fee to enroll. You should know that enrollment to Hilton Honors is automatic once you become an owner with HGVC.
If you want to know the fees for reservations under Hilton Honors, please see below:
Hilton Honors Reservations using Points ($112 by phone)
Elite Premier Using Points (Complimentary)
Elite Plus ($139 by phone/$109 when online)
Because there are HGVC resorts and villas all over the world, owners are at a great advantage. As an owner, you can fly to Asia or Europe and get super accommodations at such a low cost.
What is Hilton Grand Vacations Open season?
This may seem a little bit complicated. But once you get to understand Hilton Grand vacations open season and the rest will be easy. It would be beneficial to you as a vacationer.
The open season gives you added access and more flexible short term getaways. HGVC owners can enjoy the advantage of last-minute reservations. No need to worry about expensive rates. Let me discuss further.
Understanding the different timeshare seasons get you to save a lot when it comes to costs. Spending would be much easier.
In every resort, the available weeks that you can reserve are divided into four groups. These, they call as seasons. These seasons are Bronze, Silver, Gold, and Platinum.
The bronze season is that week that has the lowest demand. Most new resorts do not make use of this season. But if you look hard enough, you may be able to find one. These resorts are rare during this season. But they are the most affordable.
The next level up from Bronze is the Silver Season. This is common in the resale market. It would also be beneficial for a traveler to get this during off-peak seasons.
When we talk of the Gold season, we refer to the second-best season of all. Like the Silver Season, this is also common in the resale market. These are a bit affordable when you compare it with the Platinum Season.
And speaking of the Platinum Season, these are the highest in demand weeks. This season, so you should know, can last from a week up to a year.
The Platinum season is the one with the highest value. This will cost you more to buy.
When making reservations, you should know that there are three types.
First is the Home Resort Season period. This gives priority for members to make reservations in the resort and season they are deeded to.
This means that the owners need to use a vacation of one week at the home resort they bought. This specific season would last for about a year before the start of the season.
The next type of reservation is the Club Season type.
This specific reservation is for a minimum of three nights. Members can book accommodations within the club.
For about nine months before the check-in date, members can make reservations. Members need to pay about $49 for the reservation charges.
Finally, there are Open Season reservations. These are the same as that of the Club Season reservations. The only difference is that this type allows for bookings of two nights, at least.
The charge for making reservations is also at $49.
But before making that reservation, make sure that you plan your vacation well. The points that you have would identify the type of accommodation you can get.
Can you cancel a Hilton Grand Vacation?
Of course, you can!
Since its start, owners would find themselves in a situation where there is a need to cancel. This is possible, yes.
The cancellation procedure is a straightforward process. Also, the process makes it easier for owners to understand.
The cancellation policy depends on the developer's capacity to book the resort again.
This is why it is of utmost importance to cancel at the soonest time possible. The closer your cancellation to the travel date is, the harder it is for the developer to find somebody else.
In general, where you cancel about 31 days or more before the travel date, you only lose your reservation fee.
When you cancel within the 15 to 30-day period, you will lose about 25% of the currency you used when booking. About 6 to 14 days before the travel date, you lose 50% of the currency you used to make that reservation.
If it is about five days or less before your travel date, you lose 100% of your currency.
You can cancel by calling the HGVC hotline. You can also cancel your reservations online.
There would also be Hilton Club Counselors who can help you in making that cancellation. So aside from it being straightforward, it is also easy as pie.
While this program is best for frequent travelers, this is not for all. One must always check the worth of getting timeshares.
Are you a frequent traveler? Or do you think you can make reservations and cancel them because you cannot travel?
Whatever it is, the program is not for all.
It is best to look into the advantages and weigh it over. If the pros weigh more than the cons, must I tell you the obvious?
Go online. Check the timeshares. Go get 'em!