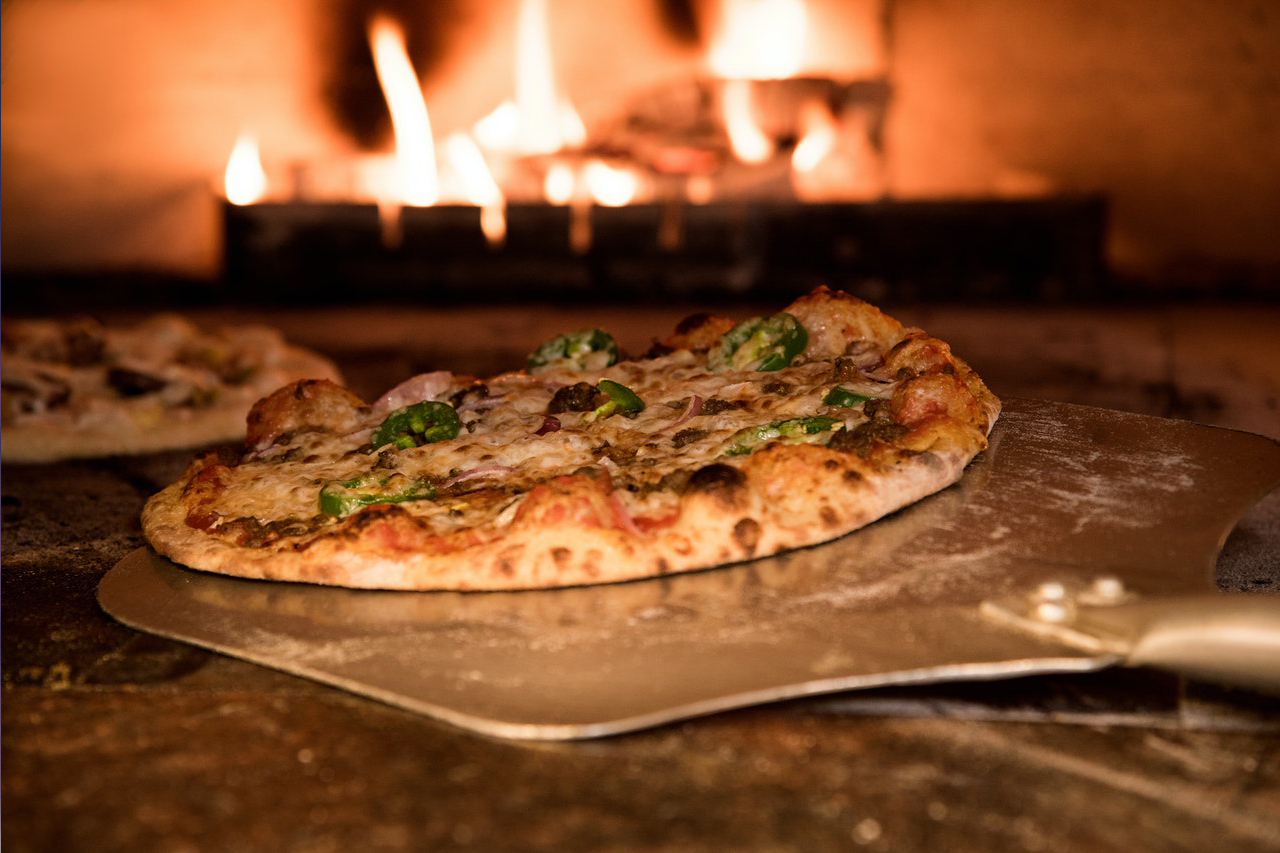 Nestled between grasslands and beautiful prairies in Texas's ninth most populated city. The city sits right beside Dallas, a bit too close to the fringes of Texas.
More than 250,000 people call this city home. With this population, it is hard to consider the city small. It also attracts several other people to settle due to its slower pace of life.
However, despite the slower pace of life, one should not think of the city as being devoid of activities. There are many activities here that could take up your time.
For instance, the city has several mouthwatering Texan smokehouses and BBQ joints. Aside from its delectable cuisines, the city boasts of heritage museums that show visitors the story behind the railroad and agricultural industries of the south.
And finally, there are beautiful parks everywhere. Plano has a string of multicultural dining places, from Italian pizza to dim sum from the Orient.
Plano has great art houses, cinemas, walking trails, and an extensive string of shops for your shopping fix.
And it is quite easy to understand why they tout Plano as the little sister of Dallas. It has all the amenities and activities you need, catering to everyone regardless of age.
Here are the best things to do when in Plano if you are under 21.
1. The Crayola Experience
It is always a challenge to find a place where the whole family can enjoy themselves together.
But in Plano, you have a place worth visiting.
The Crayola Experience is a place where you can foster your creative side.
There are hands-on activities that you can join.
You can color squishy things. You can make a mask and get your photos taken in a cartoon style.
Right after, you can color the photo taken of you.
There are also live presentations showing the visitors how they make crayons.
And if you can pay a little extra, you can request a wax impression of your hand that they make before you.
It is a souvenir you would not want to miss.
There are about 22 interactive activities that you and your family can do.
And what is best about this is that there are even activities you can take home with you.
There are food stalls once you exit the area. There are gifts and souvenirs that you can also buy from here.
Overall, the experience is worth trying.
Make sure you have at least three hours to spare for all the attraction's fun. But of course, everything depends on your group. You can stay longer but three hours is too short for such a fantastic experience.
2. Heritage Farmstead Museum
The Heritage Farmstead Museum is the ancestral home of the Farrell clan. It is one of the most captivating museums in the whole city of Plano to this day.
The museum shows the day-to-day lives of its former inhabitants during the 20th century. It shows the ins and outs of sheep and wheat farming on the prairies of Texas from the years 1890 to 1930.
These days, visitors can enjoy exploring the old outhouses in the vicinity. You can also see the single-room schoolhouse where country children of Northern Texas once went to learn.
Finally, there are stories of the scouts that you have to hear. There are tales and inspiring moments of the local firefighters.
There are also temporary exhibits. Better check out their websites for more information.
3. Southfork Ranch
I don't know if you can still remember it, but the Southfork Ranch made its appearance on the original TV series Dallas from 1978 until 1991.
And despite the years, the property remained gorgeous.
At present, the property offers a tour of the main house. Aside from the term, trail rides and horseback riding lessons could take away your time.
In addition, there is a museum that depicts the TV show with some scenes recreated. There are also photos of the actors and several memorabilia that could tell you more about the TV show. I'm sure your parents would know them.
Upon arrival at the scene, you will enter through the visiting center. Then, you can head over to the museum and the trail rides.
There is a gift shop. However, let me emphasize that this is no ordinary gift shop. It is huge!
This place they call a gift shop is as big as a department store. The gift shop offers several items – from clothing, gifts, memorabilia, and even monogrammed merchandise.
If you are a vast Dallas fan, there will be hundreds of souvenirs.
You can also do the trail ride with other visitors. And it is an ideal way to bond with several other tourists.
After the trail ride, you can roam the premises. Do not miss out on the longhorn cattle.
They're worth your time.
4. The Urban Crust
Sardinian chef Salvatore is the master of this restaurant. This Italian restaurant serves some of the most authentic Mediterranean dishes in the whole city of Plano, which is not a surprise at all.
The restaurant has a wide array of dishes on its menu.
There are mouthwatering platters of Tuscan cold cuts. There are truffle-topped carpaccios. You can also go with Caesar salads, and of course, the restaurant serves the best Texan-influenced Cowboy ribeye.
But true to its name, the restaurant serves the best pizza in town.
The restaurant's pizza should be the highlight of your visit.
Imagine biting on crusty and chewy pies that mimic the authentic flavors of the trattorias in the Bay of Naples in Italy. This experience is divine!
Urban Crust has regular deals and monthly set menus they add to the list.
You can check out their menus online before you head there.
5. Arbor Hills Nature Preserve
If your goal is to be away from the hustle and bustle of the city, Arbor Hills Nature Preserve can be a good option.
Here, you will get to see three miles of paved hiking trails. Aside from that, there are about three more miles of unpaved hiking trails.
The trail presents its visitors with a beautiful walk along the creek. All these while you explore the open prairie and the forest surrounding it.
The forest and the prairie surrounding the trails are excellent sources of wildlife that you can observe during your walk.
An off-road bike trail is about 2.8 miles long if you bring your bike with you.
But if you are not into hiking, walking, and biking, there is a picnic area in the vicinity. You can head over to one of the covered pavilions while you laze your afternoons away.
You can bring your pets as long as they are on a leash.
6. Go Ape Zipline and TreeTop
Located over canopies of the great Oak Point Park and Nature Preserve, the Go Ape Zipline and TreeTop is a thrilling experience you should not miss.
The attraction is in the northern parts of Plano city. You might want to leave early for the travel tie.
But despite the distance, the high-energy action park is one of the highlights of your visit to Plano.
When in the area, try out the swinging Tarzan vines where you can be in character and swing the afternoon away. These vines are tenuous rope ladders. But don't you worry. They're safe.
True to its name, there are also five ziplines you can try out. Plus, there are other adrenaline-inducing activities you can take.
Before you head home, the must-try activities are the Pirate's Crossing and the Fisherman's Trap.
Aside from these attractions, it also has beautiful sections of woodland and streams. There are paths perfect for trekking. And this is an ideal way for visitors who aim to escape the city streets of Plano, even for a few hours.
7. Shopping in Plano
Plano has a great spot for you if you want to address your shopping fix.
Unknown to most, Plano is a shopper's paradise. Did you know that some shoppers here are even from miles away?
They travel to the city to spend the whole day, or even the weekend, finding the perfect handbag or shoes.
If you are seriously into shopping, you can spend a whole weekend here and find multiple options but never settle for only one.
There are a couple of shopping areas you can explore here.
First is The Shops at Legacy. The other option is Legacy West.
There are a whole variety of stores to choose from. And each of these stores can keep you busy for the entire duration of your stay.
Finally, do not miss out on The Shops at Willow Bend.
Aside from shopping, this place is also where you can find the Crayola Experience.
And if you still have enough time, you can head over the Preston Park Village and Preston Towne Crossing. The Preston Village Shopping Center is also something you should not skip.
8. Plano Station
Listed as a National History Place, the Plano Station is a colonial-style building of the Plano Station.
It was also the home of the Texas Electric Railway and is one of the best heritage sites in Plano.
Completed in 1908, Plano Station remains one of the best examples of Spanish revivalist architecture. And it is the only architecture of its kind in the area.
Today, Plano Station is an informative Interurban Railway Museum. It has numerous displays that include restored carriages from the glorious days of the Texas Electric Railway. It also has a network of tracks that once upon a time joined Plano to several other cities.
9. Legacy Food Hall
When in Plano, there is no chance that you will get hungry.
The Legacy Food Hall is a three-story food court. It has about 20 restaurants, and they all open for guests early in the morning.
So, it does not matter whether you are here for breakfast, lunch, or dinner. Legacy Food Hall has got you covered.
The place is an exciting area to grab a meal. And restaurants here cater to even the pickiest of eaters.
Imagine one building, 20 restaurants scattered over three stories. You have enough options to choose from.
Whether it is brisket or a taco that you would like to have, they have it here. The restaurant also serves sushi, Italian food, Mexican food, and more.
No doubt, you will find your favorite meal here.
Once done choosing the restaurant, you can eat at their picnic-style tables in the courtyard.
And once done with the meal, you can stay a bit longer for some live performances.
Now, how good is that?
10. Angelika Film Center
Angelika Film Center is an independent cinema. Located in Plan's Bishop Road, the cinema boasts elegant and artsy architecture.
It shows off a medley of 1930s class. The building is home to more than five individual silver screens.
Most of the films they show belong to the exciting art house and offer thought-provoking topics. These shows are those that provoke an excellent conversation with families and friends.
You would easily find the film center full, from family members and friends to critics and hipsters, especially on weekends.
There is also a cafe and some dining establishments inside. They serve grilled cheese sarnies, coffee, and a lot more.
Of course, who can ever forget popcorn? They serve that, too.
11. Boardwalk Granite Park
A casual row of restaurants is one of the places you need to visit when in Plano.
The row has restaurants with air conditioning systems and indoor-outdoor seating with fans. There are even restaurants with outdoor dining options with a nice view of the waters.
You can head on to The Boardwalk Granite Park.
Here, there are several food stalls and restaurants for your taking. And with this amount of restaurants available, it only means that there is always something for everyone.
Do not miss out on Fork & Fire. Their shrimp and scallops are exceptional.
You can also eat at The Union Bear, where you can order a massive helping of homemade mac and cheese.
The food at the restaurants here is always good. You would want to go back.
—
Plano is a vast and upscale urban area where the quality of life is excellent.
The food here is good, and the schools ranked high.
It is also one of the exciting places to visit when you are in Texas.
The city can only assure you of good food, lots of shopping, and so much fun whenever you visit.
Plano is only a few minutes away from Dallas. And so, whenever you are in Dallas, you can always swing by and enjoy.
Have you been to Plano?
Which attractions would you want on the list?
Let me know your thoughts.