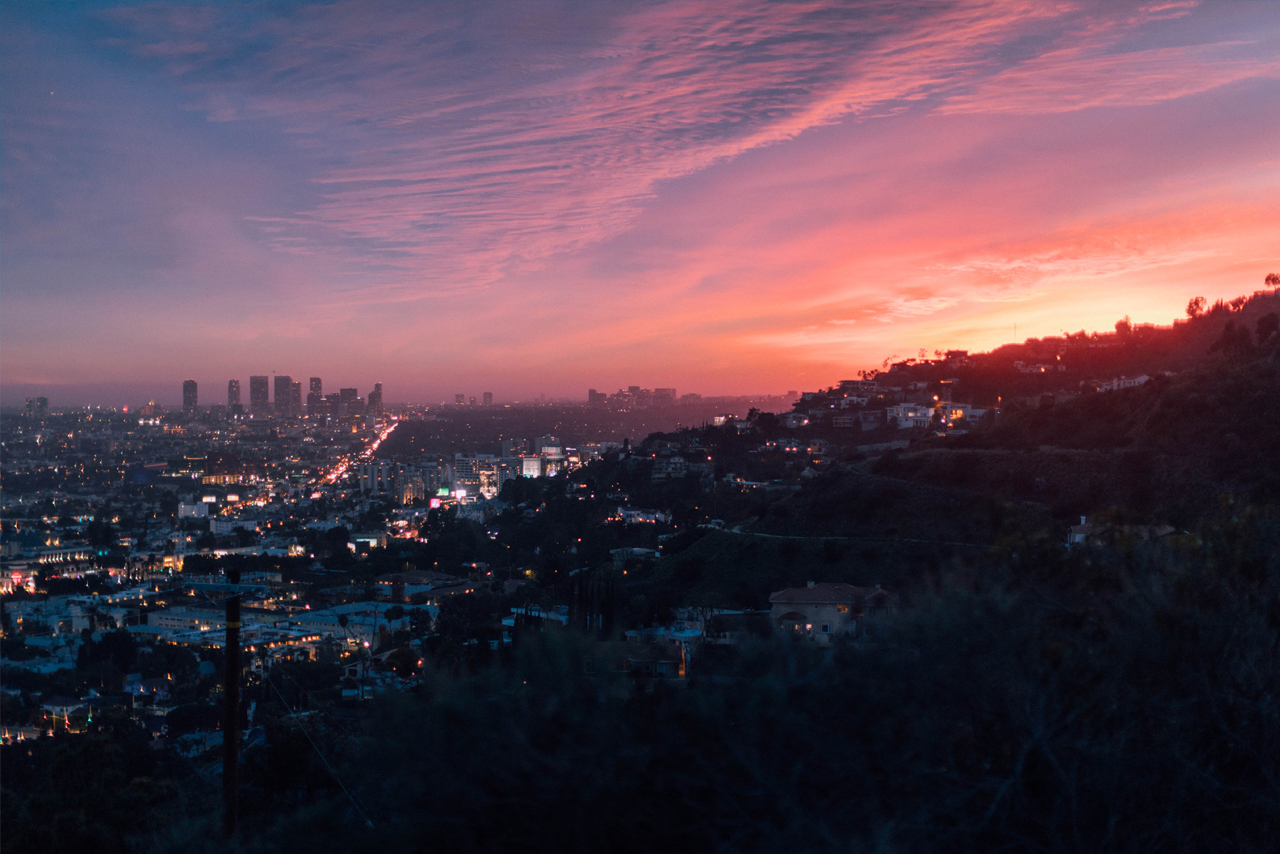 Los Angeles, California, is an ideal vacation spot for people of all ages. Whether you are a bookworm, an outdoor explorer, or a shopaholic, this southern California city has something everyone will love. Also, people below the age of 21 will find tons of exciting events, explorations, and activities in the City of Angels.
This city has many enjoyable activities to add to your bucket list. You will be captivated by the thrills of near-area theme parks and the charm of downtown Los Angeles, which you would not want to miss.
We've gathered a checklist of the top 11 best things to do with people under the age of 21, where you will discover the best places to dine, shop, have outdoor activities and cultural sites, and maybe some things to add to your LA staycation itinerary.
1. Universal Studios Hollywood
Universal Studios in Hollywood is technically a film studio and amusement park located in Los Angeles County, California's San Fernando Valley. Roughly 70% of the production company's location is on the unincorporated county island of Universal City, with the remainder inside the city boundaries of Los Angeles, California.
The venue ranks 15th in the most visited theme parks globally, with over 9,147,000 attendees throughout the year. Also, the world-famous Studio Tour provides a realistic, behind-the-scenes look at filmmaking's details. Tourists can see the biggest road movie set in Hollywood history, built with artistic talent from Steven Spielberg himself.
When in Universal Studios, people under 21 should not miss out on touring in the Wizarding World of Harry Potter, riding into the Transformers: The Ride 3D, and hopping in the motion simulator ride of King Kong 360 3-D.
2. Venice Beach Boardwalk
The Venice Beach Boardwalk is two miles long and is home to many street vendors and entertainers and innumerable privately run restaurants and food establishments. This iconic site draws tourists from all over the world, with approximately 30,000 people per day.
With around ten million visitors per year, the Boardwalk, also known as Ocean Front Walk, is the 2nd most incredible destination in Southern California. It is well-known as among the most popular tourist destinations in the area. Also, Venice Beach in this lane is one of the global tourist destinations.
When in Venice Beach Boardwalk, people under age 21 will love to dive into the pristine beaches in the area and enjoy fun activities while watching street performers. Also, they can go shopping at some good stores, flip some pages at the Small World Books, and lastly, dive in sumptuous foods at Venice Ale House or Chicago Nick's.
3. Chinatown In Los Angeles
Chinatown in Downtown Los Angeles, California, is a district that began as a commercial hub for Chinese and other Asian businesses in 1938. There are restaurants, shops, and art galleries, but a residential street population of about 20,000 people.
This iconic lane is more popular because of its eccentric look of a Chinese community. People of all ages, particularly those under 21, can commend the town's major attractions and sample some outstanding Asian cuisine at one of those typical restaurants. These food shops have become popular among Californians and the many tourists who explore this area.
When you are in Chinatown, aside from exploring its main lane, you need to visit the Chinese American Museum and the Dragon Gate, which is the way to modern Chinatown. Thien Hau Temple is a great place to explore and satisfy your Chinese cravings or try some authentic dishes at Yang Chow and Won Kok Restaurants.
4. Kart Racing in Go Kart World in Carson
Go Kart World is a motor-themed theme park that features six go-kart paths, an arcade, and a food court. This Los Angeles icon debuted in 1993 with just an arcade and their now-famous Go Kart World "Slick Track."
People under the age of 21 will undoubtedly enjoy this park's massive venue, which includes six tracks for varying levels of Go Kart skill. One benefit that parents will appreciate is that this kart world creates one-of-a-kind, personalized birthday parties for children aged four and up. Parents will no longer be able to cope with the daily inconveniences of a birthday celebration.
People under 21 should try The Super Track in Go Kart World, which features polished, double-decker lanes that send the abbreviated "NASCAR" carts. Also, you will get to drive in the sharp turns along the speed zone with six pathways of differing form, length, and severity.
5. Griffith Observatory And Griffith Park
Griffith Observatory is located on Mount Hollywood's south face and overlooks the Los Angeles plains. Its location provides visitors with breathtaking views of the surrounding neighborhood. The observatory features a world-class planetarium and exciting exhibitions.
Griffith Observatory serves as Southern California's portal to the universe. Visitors can glance through scientific instruments, start exploring exhibits, watch live showcases, and take in amazing views of Los Angeles and the great Hollywood Sign.
People under 21 will appreciate touring the observatory and park while anticipating live shows in the Samuel Oschin Planetarium. Even millennials can go up the garden, seek trails, and get a selfie with the Hollywood Sign to complete the Griffith experience.
6. The Getty Center
The Getty Center is a significant venue for the Getty Museum and other Getty Trust programs. The $1.3 billion Center, which first officially opened on December 16, 1997, is well recognized for its architectural style, greenery, and views of Los Angeles.
Tourists, particularly those under 21, looking for an excellent cultural experience, will find plenty in this venue, such as Renaissance paintings and 20th-century American photojournalism. There are also collections of Baroque statues, historical publications, and much more inside this spacious, contemporary site.
When in Getty, you do not like to miss out on touring inside West Pavilion that houses the best paintings such as the "Irises" of Vincent Van Gogh, Pierre-Auguste Renoir's La Promenade, and Claude Monet's The Portal of Rouen Cathedral in Morning Light. Also, the central garden is a relay Instagram-worthy area of the site.
7. Rodeo Drive
Rodeo Drive is a two-mile-long lane in Beverly Hills, California, with its southern end in Los Angeles. Its southern stretch is at Beverwil Drive, and its northern reach is at Sunset Boulevard in Beverly Hills.
People under age 21 and all tourist who loves to go shopping and fine dining will love the lane in this iconic place. Rodeo Drive has an upscale shopping street with designer stores and tiny local boutiques. The area is popular among rich and powerful shoppers, famous people wearing sunglasses, and visitors hoping to see fashion icons.
Tourists will love to splurge in a shopping spree and picture-perfect spots in the lane of Two Rodeo Drive, Rodeo Drive Walk of Style, and in the House of Bijan. Also, satisfy your hunger after a great strolling around in 208 Rodeo and Il Fornaio restaurants.
8. Los Angeles County Museum of Arts
The Los Angeles County Museum of Art, globally known as LACMA, is an art gallery situated on Wilshire Boulevard in Los Angeles' Miracle Mile neighborhood. The museum's wealth and compilations expanded in the 1980s, and several structures were added and continued into the following decades. LACMA is located on Museum Row, next to the La Brea Tar Pits.
The museum is one of the most prominent art museums in the American West. It welcomes almost a million travelers each year and places over 150,000 works of art spanning art history up to the modern days. Tourists, particularly people under 21, have many educational things to see from art shows, movies, and live show series.
When in LACMA, do not miss the modern art exhibition at BCMA, level 3, the Mark Bradford: 150 Portrait Tone at the Resnick Pavilion, and Robert Irwin's stunning Miracle Mile showcase fabulous LED lights and materials.
9. Paramount Pictures Studio
The Paramount Pictures Studio is pretty like that of Universal Studios Hollywood. From quintessential television programs like "I Love Lucy" up to the renowned and record-breaking box-office films like "Mission: Impossible" and "Titanic," the notable site has hosted it all. Presently, Paramount Pictures seems to be the only surviving film studio in Hollywood.
This large venue spans over 65 acres, and tourists, particularly those under 21, enjoy the two-hour film studio tour. You'll be able to get off the bus and begin to explore sound stages and recognizable film sets from famous TV shows and movies.
The quick after-dark tour, which takes a haunting walk-through filmmaking heritage and the adjacent Hollywood Forever Cemetery, is one of the exciting things to do. You must not forget, especially if you are under 21.
10. La Brea Tar Pits
The La Brea Tar Pits is a prominent paleontological research location in the heart of Los Angeles, where it is also a national natural landmark. The adjacent exhibition houses several of the relics discovered at the tar pits, and as a result, it has one of the world's largest collections of Ice Age fossils.
This venue is one of the must-see landmarks in Los Angeles, especially for those people under age 21 that love dinosaurs. Every year, visitors come to see hot tar bubbling from the earth at this location together across Museum Row in the Miracle Mile for approximately 40,000 years.
When visiting La Brea, anticipate seeing more than 3.5 million fossils from 600-plus random species discovered in this part of Los Angeles. You'll get a close look at saber-toothed tiger, dire wolf, mammoth, and ground sloth fossils.
11. Explore the Grand Central Market
Grand Central Market, a downtown landmark since 1917, by the Walt Disney Concert Hall and The Broad, brings together Los Angeles' cuisines and cultures. Locals refer to the location as a food hub in the middle of downtown Los Angeles.
Tourists and people under 21 will love the various cuisines featured by different vendors in this incredible place. The venue has high ceilings and an expansive structure, with restaurant owner stalls serving a variety of cuisines. Since 1917, the market has sold it all from breakfast and dinner meals that will satisfy every patron's appetite.
When strolling the lane of Grand Central Market, do not forget to check out the tremendous Asian tea and sandwich shop at Moon Rabbit, authentic carnitas at Villa Morelia, and a one-stop-shop of Latin items at Valeria's. You can also grab fresh products at Torres Produce, some Thai comfort food at Sticky Rice, and mouth mothering Tacos Tumbras a Tomas.
There is undoubtedly a plethora of amazing deals, locations, and delectable food central in the city of Angels that everyone under the age of 21 will enjoy.
Thank you for reading our checklist. Did we overlook something, or do you want to add anything else? If you have fantastic discoveries about the other enjoyable stuff to do and see in one of the vibrant cities in the world, Los Angeles, California, please share them in the comments section.