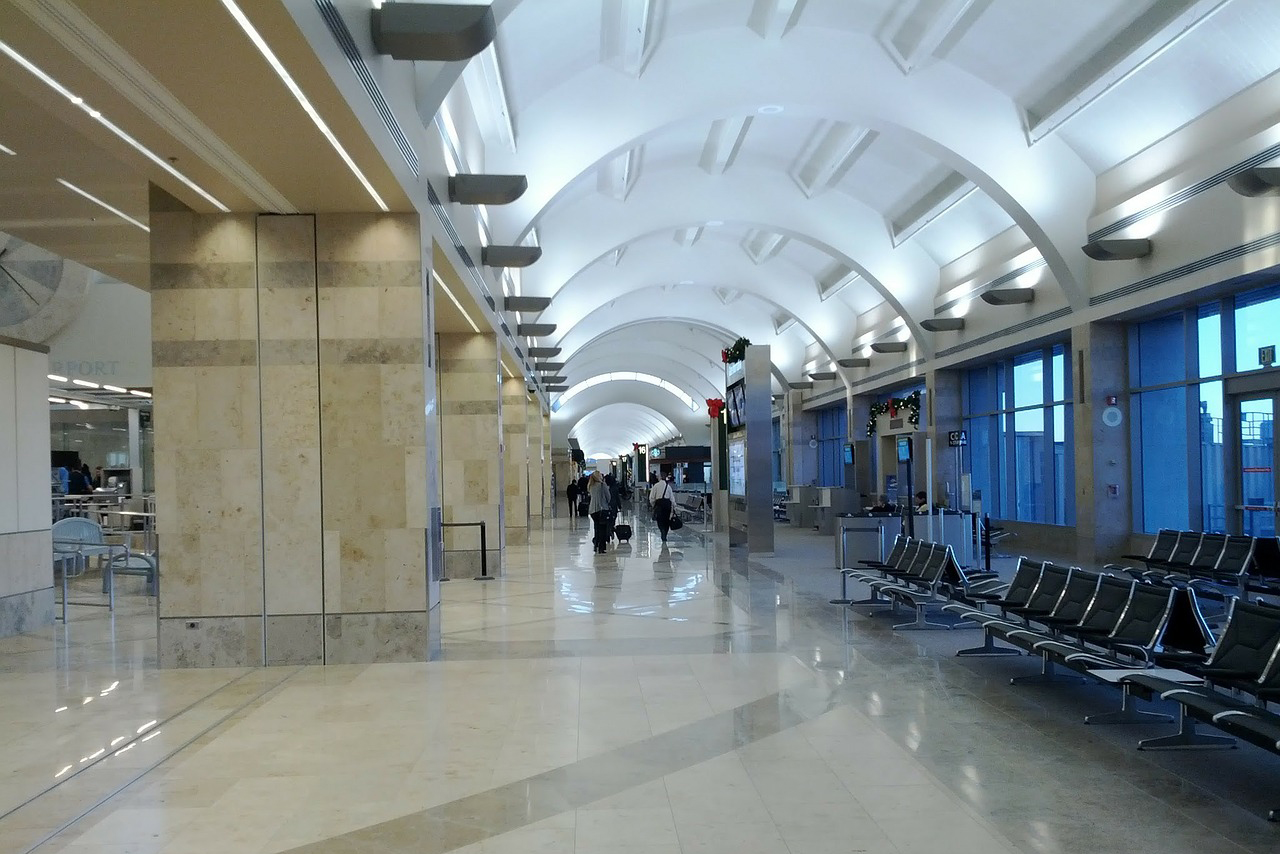 Anaheim and Santa Ana are great cities in Southern California. Santa Ana is the youngest urban area in the United States and is culturally diverse. On the other hand, Anaheim is a small metro city in Orange County famous for Disneyland and its charming neighborhoods.
Santa Ana nestles in the southwestern part of Orange County. It is one of California's most populous metro areas, with more than 300,000 residents. The city provides you with a mix of urban-suburban feel with its lines of coffee shops, restaurants, and parks.
Meanwhile, Anaheim will impress you with its excellent location giving you access to California's major cities. It has pleasant weather, a competitive job market, and extensive city amenities.
What are the Pros and Cons of Anaheim vs. Santa Ana?
Santa Ana is proud of its cultural and historical heritage and offers opportunities for modern living. On the other hand, Anaheim is the perfect holiday destination with its long amusement parks and recreational sites. Both cities have staggering property and housing prices.
Living in Santa Ana
Pros
Cultural and artistic heritage

Santa Ana is home to more than 900 active cultural organizations that nurture the creative talents of its locality.

It has ballet companies, dance troupes, theater groups, and a symphony orchestra.

The city honors the creativity of its youth through cultural events and artistic celebrations.

The city has renowned orchestras like Pacific Symphony Orchestra, Orange County Youth Symphony, and American Youth Symphony. Museums are also abundant, including Heritage Museums, Natural History Museum, and Discovery Museum of Orange County.

Amazing flora and fauna

Santa Ana has a 74-acre of land called the Fairhaven Memorial Park. It is an arboretum that harbors different forms of flora and fauna. The city also has the Santa Ana Zoo that caters to 29 animal species.

You will see some endangered animals in the zoo: the golden lion tamarin, ring-tailed lemur, Margay cat, and white-handed gibbons. The zoo alone welcomes 270,000 visitors every year.

Wealth of history

There are plenty of historical places you can find in Santa Ana. The city has the most prominent tourist attractions in Orange County. For instance, downtown Santa Ana has a 21-block area with 100 historic buildings.

These establishments were constructed from 1877 to 1934. Some examples are the Old City Hall, Old County Courthouse, and Fox West Coast theaters. You can also see a historic mausoleum made of European granite and marble in 1916.

Shopping and dining experiences

Santa Ana is not just about the historical sites; it has modern-day landmarks like shopping centers and restaurants. The city can give you suburb dining and shopping experiences. You can visit the South Coast Plaza Village, where you can score endless buying deals.

In terms of the food scene, there is an array of restaurants offering Mexican, American, and Asian cuisines. You can head to the Antonello Ristorante or Playground to have a taste of what the Santa Ana food scene has to offer.

Sporting opportunities

If you are a sports enthusiast, you can head to Angel Stadium, with a 4,500 seat capacity. Here you can watch your favorite sporting events like football and baseball.

The city also has Las Alamitos, where horse lovers can participate in horse racing. With the city's pleasant weather, sports events happen all year round.
Cons
Real estate

The housing rate is above the US median rate. Cities in Orange County have higher property prices than any other place in the United States. It also applies to Santa Ana.

Crime rate

Crime rate is another considerable drawback of the city. The violent crime recorded in Santa Ana is higher than the state average and the national average. Most recorded crimes are robbery, murder, burglary, and theft.
Living in Anaheim
Pros
Amazing theme parks

Orange County, particularly Anaheim, is home to world-renowned theme parks and attractions.

The widely anticipated Star Wars: Galaxy's Edge and the popular Avengers Assemble.

The most popular attractions are the Disneyland Resort and the Knott's Berry Farm.

Food, shops, and eateries

Anaheim receives more than 60,000 tourists every day. Most of them visit the downtown district to experience its original city vibe. Here you can find eateries and restaurants offering international cuisines.

The Packing District is also a tourist favorite. It is a walkable enclave and famous for the food house – Packing House. Also, in this area are the Pali Wine, Jav's BBQ, and Unsung Brewing.

Craft breweries

Anaheim started the artisanal revolution of crafted beers. The city encourages craft breweries to open their shops and bring them to broader consumers.

After this approach, the city receives awards and accolades for craft beers and breweries. The city becomes a 'beercation' spot in the United States.

Ideal Southern California experience

The city may not have its beach or sea, but it is close to California's famous beaches like Long Beach. Here you can experience the perfect Southern California lifestyle and Orange County's 42 miles coastline. The county reflects Cali's dynamic lifestyle full of outdoor activities and coastal recreation.

Music and concert venues

Anaheim will never run out of things for you to explore. You can regularly watch various shows, intimate performances, live music, and concerts. When you head to House of Blues, you can witness world-class acts and exceptional performances.
Cons
Expensive real estate

Living in Anaheim means you have to pay rental fees or property prices higher than the national average. California is an expensive state, which also applies to the cities in Orange County. Other commodities like transportation and food are also above the US median rate.

High population density

Anaheim is a small metro city with plenty of residents. The number of residents in this city has already reached 300,000+ percent. It means that more people compete for space and resources. It is one of the top reasons why property prices in the city are skyrocketing.
Anaheim or Santa Ana – Which is more expensive?
It is cheaper to live in Santa Ana compared to Anaheim. The price difference is due to higher real estate in Anaheim. Living in Anaheim is 5.9% more expensive than in Santa Ana.
| | | |
| --- | --- | --- |
| Living expenses | Anaheim | Santa Ana |
| Housing | 257.1% | 241% |
| Food & Groceries | 102.5% | 102% |
| Health | 95.9% | 95.9% |
| Utilities | 97.4% | 97.9% |
| Transportation | 118% | 112.5% |
Data is based on 100 = US National Average
> 100 means more expensive than the national average
< 100 means cheaper than the national average
Housing rent cost
Buying a property is 6.3% cheaper in Santa than in Anaheim. You need to spend $762,700 in Anaheim while only $687,800 in Santa Ana. Rental prices are also expensive averaging at $2,000.
The housing market has become competitive and is always on the rise. Orange County has one of the highest property prices in California. The rate goes up to 12.5% more every year.
Utility cost
The costs of utilities like electricity, water, phone, and internet are comparable. Both cities have utility costs slightly lower than the national average. You need to spend $300 monthly for utilities in these cities.
Food & groceries cost
The prices of food and groceries in Anaheim and Santa Ana are almost the same. The price is slightly higher than the national average. If you know how to score better deals when shopping and eating out, you can still save some money on food and groceries in Santa Ana and Anaheim.
Transportation cost
Going around these cities tends to be more costly than other cities in the United States. They both have an above-average transportation cost. Between the two, the cost of transportation is higher in Anaheim. Gas or public transit is 4.7% cheaper in Santa Ana than in Anaheim.
Health care cost
Essential services like doctor consultation are less costly in these two Orange County cities. The cost of health care services is the same. They both offer more affordable medical services than the rest of the country.
Is Anaheim bigger than Santa Ana?
Anaheim and Santa Ana are considered small cities in Orange County regarding the land area. Anaheim has 50.8 square miles of land coverage, while Santa Ana only has 27.5 miles. It also shows that Anaheim is more significant than Santa Ana.
Santa Ana is the second-most populous city in Orange County. It has a population of 310,227, placed 64th most populous city in the United States. The city is very densely populated and ranks 4th in the country as a small city with over 300,000 residents.
Meanwhile, Anaheim has a land area larger than Santa Ana. The population is also more than 300,000. It has safe and charming neighborhoods that attract families, young professionals, and migrants.
Is Santa Ana safer than Anaheim?
Anaheim is safer than Santa Ana in terms of violent crime recorded. Santa has a record of violent crime higher than the US median crime rate, while Anaheim is below the average. Nevertheless, according to Forbes, Santa Ana ranks the fourth-safest city in the US with over 250,000 residents.
Based on the recorded crime index, Anaheim is a safe city in the United States. It has a lower crime rate and neighborhoods with 24/7 security provided. Orange County is also one of the safest areas in California.
You can still find safe neighborhoods in Santa Ana, including Floral Park, Sandpointe, and Morning Sunwood. On the other hand, Santa Ana's crime rate is still moderate. In this city, arson crimes are the lowest, while property crimes are intermediate.
Is Anaheim warmer than Santa Ana?
Anaheim is hotter than Santa Ana in the highest temperature recorded in a year. Anaheim experiences a high temperature of 84 degrees, while Santa Ana has 82 degrees. Both cities enjoy a hot semi-arid climate.
With a hot semi-arid climate, the cities of Anaheim and Santa Ana usually experience scorching summers and cool winters. There is minimal precipitation during summers.
This type of climate usually lacks moisture with little air and rain. As an advantage, people who live in a hot-semi arid environment have plenty of opportunities to spend time outdoors. Most cities in Orange County have this type of climate.
Is Santa Ana better than Anaheim?
Santa Ana and Anaheim are very much alike. They both sit in the southern part of Orange County, are relatively safe, and enjoy a hot semi-arid climate. In terms of affordability, Santa Ana is a preferable city.
The city of Santa Ana is a holiday destination like Anaheim. It offers immeasurable natural beauty, museums, galleries, zoos, parks. The city offers you a comfortable southern living once you move here.
Anaheim is also just as competitive. With Disneyland Park under its belt, you would consider living near the magical place on earth. Anaheim is also proud to have safe and peaceful neighborhoods where families always want.
So, where do you want to live next? Santa Ana or Anaheim? Share your thoughts below.