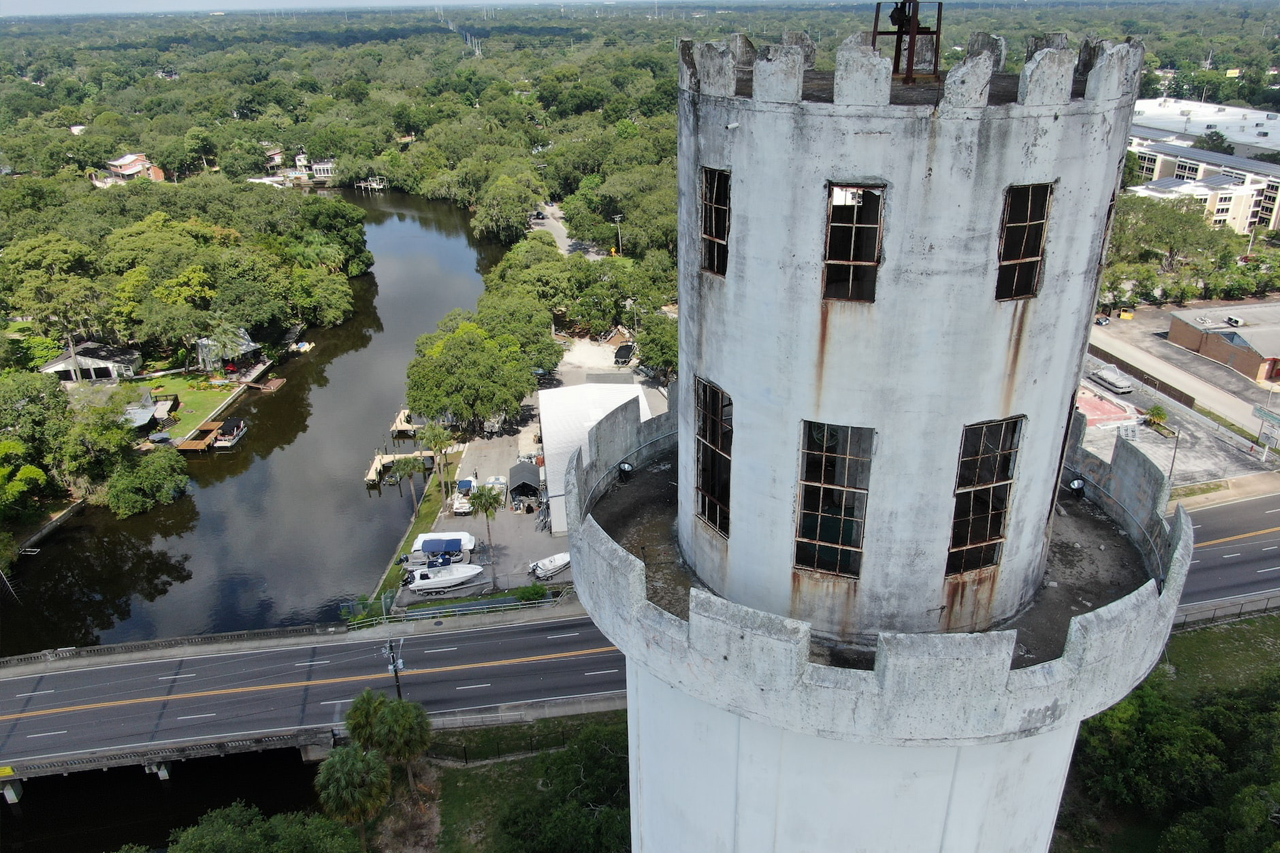 Florida's most populous city, and a world-famous attraction, Tampa, has many exciting and diverse things to do even without a car. The city attracts more than 100 million tourists every year and has developed to be one of the major tourist hubs in America.
City attractions from beachfront properties to hotels and casinos have flourished throughout Tampa in the past years. Thus, travelers from different parts of the world will never miss this beautiful city on the west coast of Florida.
With this wide range of attractions, we made a list of the +12 Things to do in Tampa without a car to ensure that you never miss out on all the best things this city offers.
1. Florida Aquarium
The Florida Aquarium is a 250,000 sq ft aquarium accredited by the Association of Zoos and Aquariums.
It is home to over 7,000 aquatic plants and animals from various parts of the globe.
The aquarium exhibits diverse marine ecosystems, from freshwater to the broad sea of Florida Keys.
With this massive area, you will expect that Florida Aquarium has plenty of exhibits. It showcases different galleries from beaches, wetlands, coral reefs, and a colorful habitat of underwater life. The wetlands exhibit can be seen through a tall glass atrium, while the coral reef community is in a 500,000-gallon tank.
The facility is enormous that you will instantly be impressed upon your first visit. Aside from these, the highlight of visiting the Florida Aquarium is the Penguins: Backstage Pass. Here you will see adorable creatures while they waddle, eat and shake their cute tail feathers. There is also a 4D Theater that kids will surely love.
2. Downtown Tampa
If you want to experience what the locals typically do in Tampa, you should visit Downtown Tampa. The place offers dynamic nightlife, live entertainment, great parks, and stunning waterfronts. These amenities allow you to enjoy many activities from day until the night.
You can initially plan your visit downtown by booking hotel accommodation and having a walking tour around the area. You can explore famous restaurants, shopping areas, award-winning parks, and rooftop bars. You will get overwhelmed with many activities to try and explore, so it is crucial to plan your itinerary.
Take a ride on Downtown's classic streetcar and tour the famous sites around the area. Or hop aboard a cruise, and experience the famous waterways of the state of Florida. Make sure to visit museums, movie theaters, bars, and restaurants to maximize your trip downtown.
3. Busch Gardens
For a fun-filled day with your family and friends, you should head straight to the Busch Gardens. Busch Gardens is both a zoo and an amusement park all rolled into one. The park is under the ownership and management of SeaWorld Parks & Entertainment, so you can expect that the facilities are of world-class standard.
Exciting and thrilling rides will await you at the Busch Gardens – Tampa. The newly opened Iron Gwazi is a 206-foot-tall ride from where you can be dropped at 76 miles per hour. Then, there is the Tigris with several looping twists where people move forward and backward as part of the thrilling experience. Other extreme rides such as the Cobra's Curse and Montu are also worth trying.
Aside from fun rides and attractions, safari and tours are available at the Busch Gardens. Trek across the Serengeti Plain using an open-air vehicle to get a closer view of wildlife and animals at the park. The tour is an excellent opportunity to connect with animals and see them in a simulated habitat.
4. Henry B. Plant Museum
The Henry B. Plant Museum is a gorgeous 19th-century structure located in the south wing of the University of Tampa. It was formerly the Tampa Bay Hotel with 511 resort-style rooms in 1891. It showcases Victorian-style architecture and has become a National Historic Landmark in the city of Tampa.
You will notice that the Plant Museum exhibit demonstrates the actual lifestyle of the hotel guests during that time. The display focuses on the historical Gilden Age tourism, where guests experienced rapid economic growth and lifestyle changes. Most of the galleries show the elite lifestyle of the Tampa Bay Hotel guests during that period.
Upon entering the museum, marvel at the hotel's facade with a stunning front door, ceramics construction, and art decor greeting you. Then, check out its opulent furniture and exceptional sculptures that add to the luxurious vibe of its interior. See its permanent collection, such as the French Boulle Style cabinets, Japanese and English ceramic jars, vases, and East Asian chairs from the Qing Dynasty.
5. Ybor City
If you happen to be around the northeast of downtown Tampa, never miss the opportunity to visit a historic neighborhood called Ybor City. Ybor City is a unique neighborhood in Tampa because it is entirely populated and owned by immigrants. Vicente Martinez-Ybor founded the city which immigrants now inhibit from Spain, Cuba, and Italy.
Ybor City's food consists of Latin American and European flavors and spices. There are South American, Spanish, and Italian restaurants you can try when you get here. Once you visit the place, you will observe a different environment where you see a vast and lively Cuban and Spanish community.
Ybor City is where you can embark on a long day of a food tour. Try its famous food offerings such as a delivered crab, Spanish bean soup, crab enchilada, or the favorite Cuban sandwich. You can taste various Cuban and European dishes here. Prepare yourself for four to six hours of eating and drinking in Ybor City.
6. Grand Prix Tampa Family Fun Center
Aside from zoos, safaris, and amusement parks, Tampa also has a gaming center open for people of all ages. The Grand Prix Tampa Family Fun Center is an extensive facility with arcades, indoor games, and activities ideal for families. Here you can spend the entire day just playing and having fun.
The game center has loads of activities for you. It has a rope course, mini-golf, go-cart, videogames, and arcades. The center is a 15-acre facility; with this vast property, you have limitless fun and entertainment.
Check out its main attractions, such as the Whirlwind Big Track, where you can race around its 1.2 kilometers long track with your friends and family. Make sure to try out its mini-golf, a new addition to the facility. Then, beat the ongoing high score at the Castle Arcade, where prizes and surprises await you.
7. Coppertail Brewing Co.
You have to experience the brewing industry in Tampa. One of the must-see destinations for beer and craft breweries is the Coppertail Brewing Co. It is an old-fashioned brewing company with more than one hundred years of brewing work.
The Coppertail Brewing Co mastered the art and technique of beer making. It offers brewed beer all year round, and each brew showcases a unique flavor and aroma. There are over 20 distinct flavors of beers on a regular rotation that you can try.
Aside from beer, the place is also serving delicious food to guests. On your first visit, try their bestsellers, such as the white pizza, hot chicken sliders, and steak Bahn Mi tacos. They serve American snacks and Mexican dishes such as tacos and burgers.
8. Hindu Temple of Florida
Tampa has become a melting pot of cultures where you can experience Asian, South American, and European in one city. One of the fascinating places to see, and probably the most spiritual, is the Hindu Temple of Florida. It is a white ancestral temple located in the northernmost part of Tampa.
People flock to the temple either for spiritual worship or direct tourism. The Hindu Temple of Florida is also a hot destination in the area. It is the best place to see the enormity and grandiosity of Indian-style architecture. Here, the temple rises above the ground and creates an impressive pyramid structure.
Check out the beautiful construction of the Hindu Temple of Florida created and designed by the Muthiah Sthapathi. Its 70 feet tall and 14, 573 square feet structure stands straight to impress every visitor. Observe the intricate carvings and sculptures once you get inside the temple!
9. Tampa Bay History Center
If you desire to understand more about the history of Tampa and its colorful origin, you must visit the Tampa Bay History Center. The center showcases the rich and splendid past of Tampa City along with its native inhabitants, colonizers, and its ever-thriving cigar industry.
The history center has over 10,000 years of history and narratives for Tampa and the surrounding regions of the state of Florida. It opened in 2009 and became a good source of information about the significant historical figures that shaped Tampa as a community and a city.
You will find the Tampa Bay History Center at 801 Water Street near Tampa's Channelside District. Here you will see a large 60,000-square feet structure that houses more than 20,000 square feet of galleries and exhibit space. Here you can learn more about Tampa through its permanent exhibits like the Cuban Pathways and Treasure Seekers.
10. Clearwater Beach
You cannot maximize your trip to Tampa, Florida if you do not experience the beautiful waters of the city. One of the best beaches you should try here is Clearwater Beach, located on the west-central coast of Florida. Clearwater Beach is a long stretch of fine and white sandy beaches, approximately 2.5 miles.
It is a well-developed area and highly commercialized since thousands of tourists visit the beach. You will find many things to do here, from water-related activities to bar and restaurant hopping. Shopping centers, golf courses, and private cruises can explore within the vicinity.
Experience the white sand of Clear Water Beach in the morning, and explore its nearby commercial spaces at night. Enjoy unlimited seafood dishes at the beach's fine restaurants. Extend your stay and book accommodation from its family-friendly lodging and pension houses.
11. International Plaza and Bay Street
Tampa is a great destination because of the diversity of attractions it offers.
The International Plaza and Bay Street are perfect examples of the city, not just about the sea and the beaches.
The International Plaza and Bay Street is a vast retail space with hundreds of retail brand stores, restaurants, and boutiques.
You can get everything at International Plaza and Bay Street for personal and travel needs. You can choose many shoes, clothes, toys, souvenirs, and travel accessories. It is an excellent destination if you want a place to buy souvenirs for your friends and family.
Indulge in a massive retail therapy at the International Plaza Bay Street. Try out some of its famous restaurants like Bazille and Earl of Sandwich. Check out sales and big deals once you visit the area. Tag along your friends or family with you, and spend quality time at International Plaza and Bay Street word-class cinemas and movie theaters.
12. Big Cat Rescue
Florida is home to various wildlife reserves and animal sanctuaries. One of the state's most widely visited wildlife reserves is the Big Cat Rescue in Tampa. The resource is dedicated to felines and wildcats like tigers, leopards, and lions.
The reserve is a rehabilitation center for abused and neglected cats because of mishandling in circuses, hunters, and toxic pet owners. Big Cat Rescue creates a haven for these animals, so they can heal from the trauma caused by their former owners.
Visit this animal sanctuary and see more than 50 animals peacefully living in the area. You will see 17 large breed cats and 34 small cats of various species. There are jaguars, ocelots, cougars, lions, and tigers. If you are feeling generous, donate some amount to Big Cat Rescue and help this reserve rehabilitate more felines in the future.
Tampa is not only the ultimate summer destination in Florida, but it is a city destination for all seasons. You can check the city all year round, given its diverse attractions and fun things to do. The list curated here has provided you with varied options to enjoy Tampa in many ways.
May you find the list helpful on your next visit to Tampa. If we miss out on something that you want to add, feel free to comment below. We want to hear from you soon!