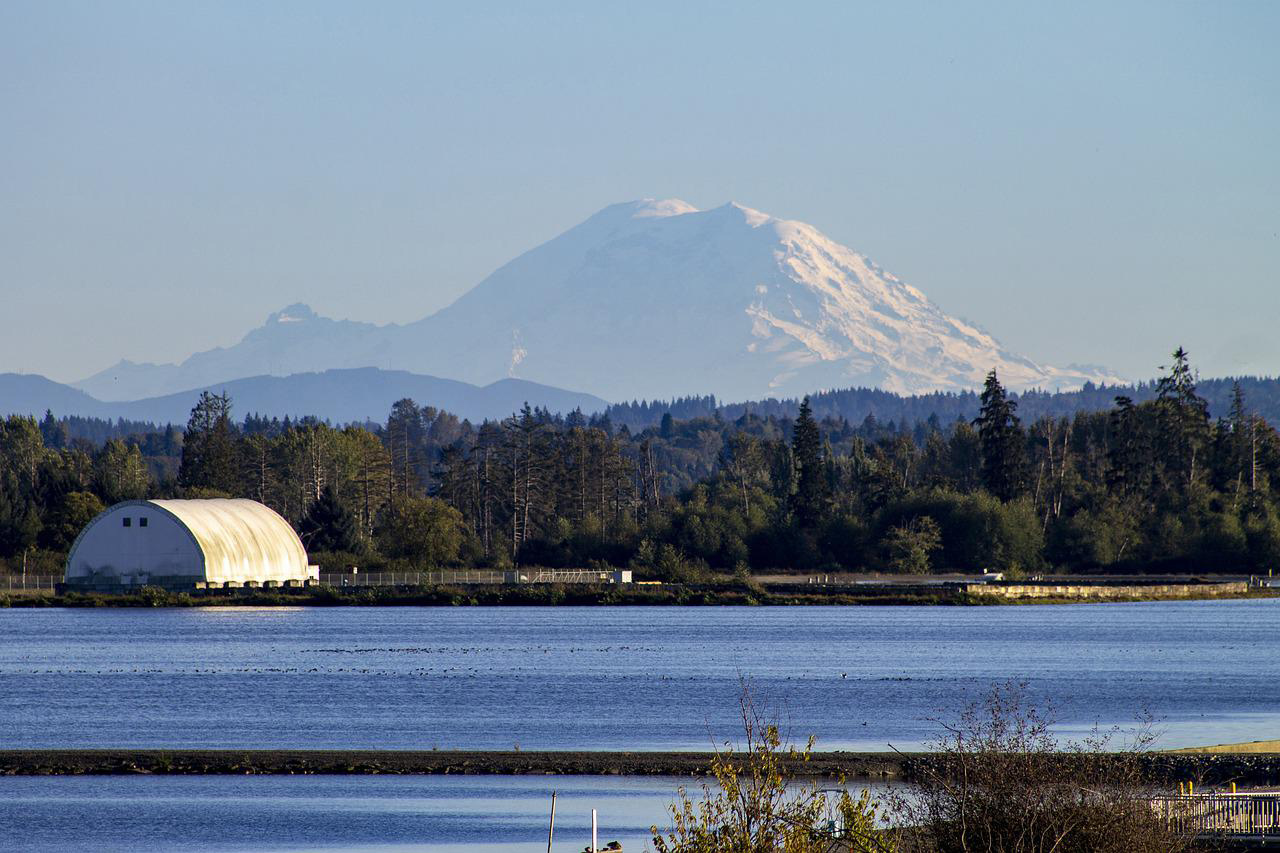 Tacoma is a medium-sized city nestled among the most stunning forests in the country. It is a port city in the Northwest region of Washington State. The town is close to some of the most popular cities in Washington, such as Seattle and Olympia.
You can enjoy extensive city amenities and breathtaking landscapes in its prime location. It is far less expensive than its city counterparts, and you would appreciate its neighborhoods, attractions, and economic opportunities.
To know more about this city, read this page about what it is like to live in Tacoma, WA. Here we will emphasize the benefits and drawbacks of living in this port city of Washington.
Is Tacoma a good place to live in? A City of Opportunities
Washington's Major Tourism Hub
Tacoma does not only invite movers and migrants; it also attracts thousands of tourists every year. Tacoma has its fair share of tourist sites comparable to Seattle. It has several sights and landmarks that make the city more enjoyable.
For instance, parks are everywhere here in Tacoma. You can conveniently access them for free and enjoy some nature activities. Kandle Park has walking trails, playgrounds, and wave parks for families with children.
On the other hand, Stewart Heights Parks is a great place to spend summers with its enormous outdoor swimming pool, skatepark, and waterslides. There are zoos and nature parks which can be excellent destinations to visit on weekends.
The city also has fantastic restaurants serving various dishes: all-American cafes, Italian restaurants, pizzerias, Japanese eateries, and much more. There are also museums and galleries for the art enthusiast.
You can visit the Tacoma Art Museum or the Museum of Glass and be in awe of the creativity and passion created by local artists. There are also the LeMay America's Car Museum and the Washington State History Museum to explore.
Tacoma's Live Music Scene
The city has a special place for everyone.
The area has three theaters and caters to the Tacoma Philharmonic, Tacoma City Ballet, and Tacoma Symphony Orchestra.
You can catch live music at the Tacoma Arts Lives for music lovers.
The Tacoma Dome holds big concerts and music festivals regularly. It also features the infamous Tacoma Dome, where most major significant events happen. You can watch basketball games, wrestling matches, expos, and even political rallies here.
Above Average Livability Score
Even though Seattle often overshadows Tacoma, it is still surprising that it has an overall above-average livability score. It means that the city offers a high standard of living. Considering factors like education, safety, cost of living, and happiness index, Tacoma is an excellent place to live.
Amazing gastronomic experience
Tacoma has all sorts of things when it comes to food. One of the top things you will love about Tacoma is its culinary scene. It is an internationally acclaimed waterfront city that offers a variety of cuisines. Food trucks, upscale dining options, and the most delicate seafood servings are here.
If you want a more casual food experience, you can check out the Frisko Freeze. It offers drive-in burgers and the best malt shakes in Tacoma. Then, there is the Southern Kitchen, famous for its comfort food offerings.
It would help if you could also visit the Indochine to taste Asian delicacies. Katie Downs Waterfront Tavern, Taco Time Traveler, and Hometown Dogs are also worth trying.
Good Neighborhoods
If you have decided to settle in Tacoma, it would be easy to spot notable neighborhoods and friendly communities. The city has more than 20 neighborhoods scattered around the city, offering different types of lifestyles.
For an aesthetically appealing surrounding, check out the houses in the Proctor. The neighborhood is full of charming and adorable homes that give you a small-town feel. The place hosts several community events and gatherings for every residence.
Then, there is the Lincoln District. It is one of the most neighborhoods in the city, with tons of international restaurants and themed cafes. It is also close to impressive restaurants and within a short distance away from city malls. Most businesses here are locally owned, and you will experience diverse cultures and ethnicities.
Competitive Education System
For those moving with school-aged children, learning institutions are abundant in the city of Tacoma. The Tacoma School District accommodates more than 30,000 students from pre-K up to high school. The district manages around 35-grade schools, ten middle schools, and ten high schools.
There are also four learning centers available. The Tacoma School District ensures that its students receive an excellent education, an improved learning experience, and a safe environment for children. You will feel secure sending your kids to Tacoma schools.
Colleges and universities are also available here. Some of the best higher institutions you can consider are the University of Washington Tacoma, University of Puget Sound, Pacific Lutheran University, and Tacoma Community College.
A Great Nightlife
Tacoma is never boring from day until the night. You will probably have endless things to do when you move here. For instance, there are established bars and lounges throughout the city offering whole fun of entertainment and live music performances.
You will easily find an excellent place to spend happy hours, enjoy music, eat, drink, and dance. Tacoma's top entertainment centers are the Tempest Lounge and Steel Creek. Both of them offer drinks, cocktails, and dance floors.
The Bad Side
Crime
Of course, living in Tacoma is not all about peaches and rainbows. There are some drawbacks to consider, such as the alarming crime rate. Here in Tacoma, crime rates are more magnified than in other Dense Urban areas in Washington.
The crime rate is also higher here compared to the US national average. You can expect violence and property crimes to occur in the city's most vulnerable neighborhoods.
The Lack of Sunny Days
You can experience the summer and winter seasons in this city. But there are less sunshine and sunny days in this part of Washington. The average sunny day in Tacoma is 14i which is far less than the country's average of 205.
Also, since it is in the Pacific Northwest, earthquake and other natural disasters can occur. The threat of the 'Big One' is constantly looming, and all residents must prepare against any emergency.
What is the cost of living in Tacoma? A Place Cheaper than Seattle
One of the top considerations when relocating to a different city is the cost of living. You can live comfortably in Tacoma because major living expenses are below the national average.
The cost of transportation, health care, utilities, and housing costs are cheaper here compared to other Washington cities like Seattle.
The Good Side
The Real Estate Market
The number of owners and renters here in Tacoma is almost the same. Nearly 50.4% of residents in the city are homeowners, while the rest are renters. By this alone, you will notice that half the population can afford a house.
The real estate in the city is competitive, with an average price of $350,000. It is similar to other major cities in the United States. And there is an ongoing increase in the prices of about 14%.
Renting in Tacoma
The average rental rate here is $1,100 monthly for a one-bedroom apartment. On the other hand, a two-bedroom apartment can go for about $1,450. Like housing prices, the rental price is also following an upward trend. It means that the rate can increase more in the next few years.
The Bad Side
Pay for higher tax rates.
If you live in WA, you should expect to pay taxes, after taxes, after taxes. Even though Washington does not impose a state income tax, sales and property taxes are at an all-time high.
The state ranks 4th among the 50 states in the United States with the highest sales tax. In Tacoma, the said tax is 10.2%. It is enormous compared to a regular 8% sales tax.
Property Tax is also higher here. You have to pay more tax in Tacoma than in the state of Washington and the entire United States. Property tax in Tacoma is 1.21%, while the Washington property tax is 1.031%, and the country's rate is about 1.08%.
Why work in Tacoma? Diverse Industries, More Job Opportunities
The port industry is one of the major driving factors of the city's economy. It provides jobs to thousands of people and generates millions of income for the town. Tacoma also has several industries that contribute to its growing economy. You can find employment in the education, healthcare, finance, and manufacturing sectors here.
The Good Side
Stable and consistent economy
The city's economy exhibits a strong economy with a consistent job growth rate. Finding a job here when you move will not be too difficult. There are various public and private sector jobs for the people.
The unemployment rate here, similar to Seattle, is also below the US median. It means there are people with full-time jobs compared to those without employment.
Home to multinational companies
The city is home to several multinational companies such as Simpson, Roman Meal, and Brown & Haley. They are the city's key employers, creating jobs for the residents and locals. Tacoma also has an oil refinery through the US Oil and Refining that refines almost 40,000 barrels of petroleum daily.
There are also retail giants with businesses in the city, such as Macy's, Nordstrom, and JC Penney. They are tenants of the Tacoma Mall – the largest shopping center in the town. Aside from these, you can find employment from the Joint Base Lewis-McChord, JBLM, and local public school districts.
Lucrative Healthcare Industry
The city's health care system also provides employment opportunities. Those who have health and a medical background can choose to work at Tacoma hospitals like MultiCare Tacoma General Hospital, Mary Bridge Children's Hospital, St. Joseph Medical Center, and MultiCare Allenmore Hospital.
The Bad Side
Low Salary Package
Cities within Pierce County, including Tacoma, only enjoy an average annual salary of $49,531. The figure is way less than Washington's average of $62,077. So, if you already receive a good salary package from your city of origin, you will reconsider moving to Tacoma.
When moving to Washington, Seattle may always come to mind. But certainly, there is a hidden gem in the state, such as Tacoma City. It is a perfect alternative to Seattle because of its affordability and simpler neighborhoods.
Are you planning to move here? Please share your thoughts. Comment them below, and I will be delighted to hear from you.