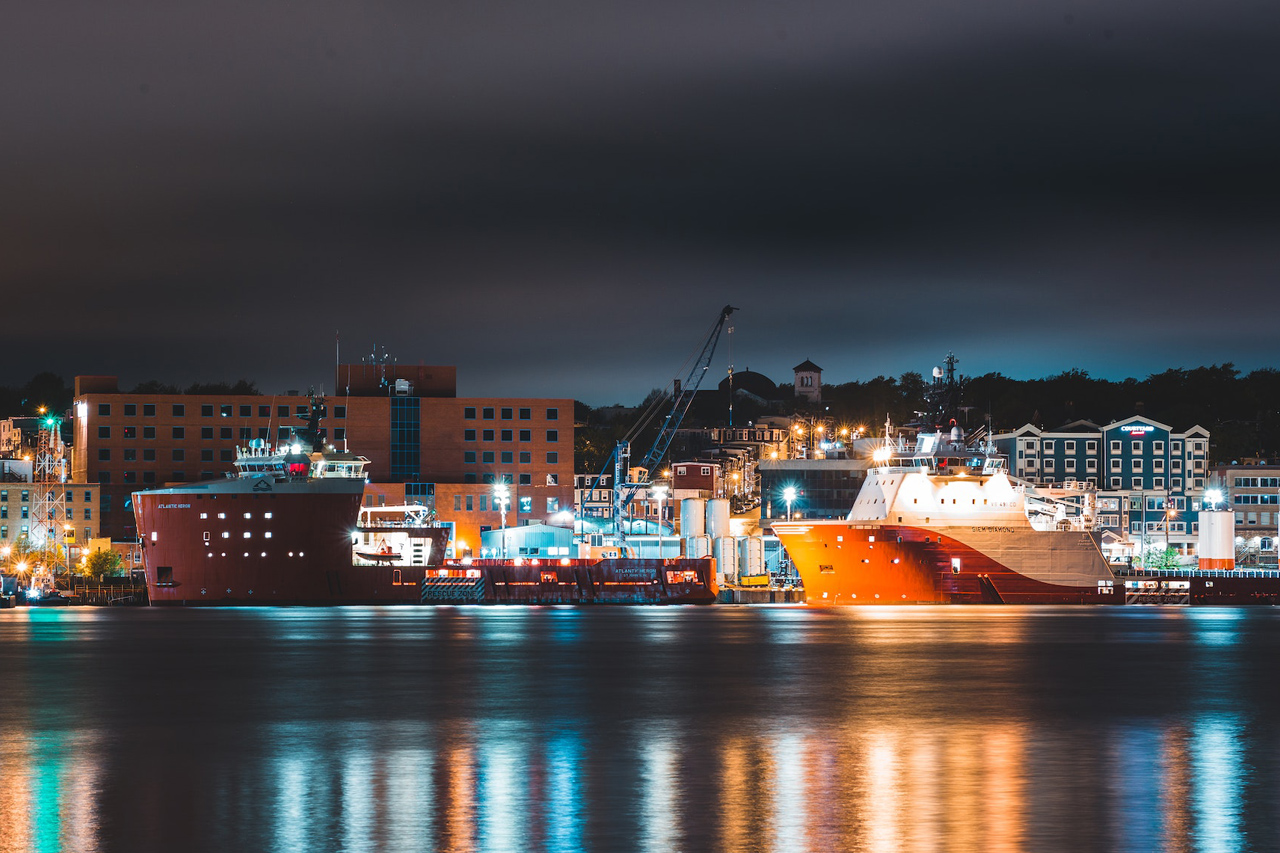 Port St. Lucie is a city in South Florida tucked halfway between Orlando and Miami. Moving to this city guarantees a place with a blended peace and quietness, perfect for those looking for a relaxed atmosphere.
The metropolis is the third largest in South Florida in terms of area size, with clean streets surrounded by scenic waterways and affordable homes. It has also been experiencing rapid population growth of over 300% in the past two decades.
Despite Port St. Lucie's small-town charm, you cannot turn a blind eye to its cons which you have to consider if you plan to live here long-term. That's why it is best to enumerate what pros and cons to expect if you move to Port. St. Lucie.
Is Port St. Lucie, Florida, A Good Place to Live In? – Laid-back and desirable metropolis in Florida
The Good Side
A vast amount of nature
If you prefer to be surrounded by the beauty of nature and not the business of the metro, Port St. Lucie is a great choice. The city has a vast amount of personality with nearly 40 parks to explore, and recreational facilities open all year round.
Port St. Lucie has an estimated 20,000 acres of nature preserves where you can do the following activities: biking, walking, hunting, kayaking, hiking, etc.
A great example is the Savannas Preserve State Park, which boasts 6,000 acres of preserved land with a diverse ecosystem and 15 miles of trails. Another one is The North Fork, St. Lucie Aquatic Preserve, where you can find protected animals such as opossum pipefish, American alligator, and manatee on its 2,972 acres.
Golfer's haven
Port St. Lucie is a haven for big fans of golf or professional golfers. The metropolis has some of the country's most excellent golf courses, such as the Palmer Course at The Tesoro Club, Ryder Course, and The Saints Golf Course at Port St. Lucie.
Moreover, it is home to the PGA Village, where you can also see the most prominent golf collectibles and archives globally:
Professional Golf Association (PGA) Golf Professional Hall of Fame
PGA Historical Center
PGA Learning Center
It is undeniable that Port St. Lucie is a neighborhood geared toward golf and an everlasting haven for golf enthusiasts.
Accessible and excellent healthcare facilities
Especially for retirees, accessible and excellent hospitals and medical care is the utmost priority to look for in a new place.
Luckily, Port St. Lucie has seven hospitals spread across the area, including Port St Lucie Hospital, Cleveland Clinic at Tradition, and St Lucie Medical Center. There are also numerous doctors' offices, urgent care centers, and medical specialists in the city.
Pristine beaches
Part of Florida's charm is its location near the beaches facing the stunning Atlantic Ocean, and Port St. Lucie is no exception. This Florida city has 21 miles of pristine beaches waiting for you to explore and discover.
Unlike other famous beaches in Florida, beaches in Port St. Lucie are uncrowded, and nearly half the coastline is public preservation. All Port St. Lucie beaches except Florida State Park beaches offer free parking and admission.
Therefore, it won't cost you much here to enjoy what the beach offers and do various water activities like fishing, boating, swimming, snorkeling, diving, etc.
Get ready for an active lifestyle.
Since the city has well-preserved and abundant nature, there are plenty of activities you can enjoy and destress surrounded by the lush greeneries. Port St. Lucie is the perfect Florida town for an escape from the never-ending hustle and bustle in metro areas.
Many residents here turn to fishing and boating for their leisure time because of easy access to the St. Lucie River. You can also join chartered fishing expeditions here or enjoy cruising with your loved ones.
Furthermore, the famous New York Mets have their spring training here yearly, where most people get their inspiration to engage with nature actively.
You can also visit parks and train as a golf professional in Port St. Lucie.
Among Florida's safest cities
Crime rates in Port St. Lucie are lower than in most Florida cities, and it is safer than 60% of the cities in the United States. If safety is your primary factor in discerning a town to move to, then Port St. Lucie won't disappoint you.
For instance, your chances of becoming a victim are 1 in 776 compared to Florida's average of 1 in 258. As a result, Port St. Lucie is even safer than Florida and is likely an indicator that the city is among the safest in the country.
Reputable schools
Schools in Port St. Lucie are known to have a good reputation, and most students seek higher education. Overall, there are about 67 schools to choose from in this city: 65 private schools, one public charter school, and one public district school.
Prepare to get amazed by the public school system in Port St. Lucie, which is famous for its strong STEM, enrichment, and language programs. If you want to attend college, the metropolis has Indian River State College offering various local programs.
Close to Miami, Orlando, and Hialeah
Three prominent cities near Port St. Lucie are Miami, Orlando, and Hialeah. Port St. Lucie is a short drive from these cities. Below are the corresponding miles and driving time you can expect:
Hialeah: an estimated 100 miles from Port St. Lucie and takes 1 hour and 45 minutes driving time.
Miami: 114 miles away from Port St. Lucie and about 1 hour and 48 minutes drive.
Orlando: 124.1 miles distance to Port St. Lucie and will take about 1 hour and 47 minutes.

Because of this, you are only a short drive away from work opportunities and significant worldwide attractions. For instance, it will only take 1 hour and 44 minutes to arrive at Walt Disney World Resort, and LEGOLAND Florida Resort is about a 1 hour and 47-minute drive.

Moreover, if you prefer to widen your work opportunities, you can always drive home to Port St. Lucie after working at a company in Miami, Orlando, or Hialeah.

The Bad Side

Shortage of dining and entertainment options

Unlike other cities in Florida, Port St. Lucie doesn't provide the classic downtown vibe where there are historical places to visit or local antique shops to intrigue you with all its historical value. Instead, the city has more commercial style and modern establishments.

Despite this, Port St. Lucie only has a few nightclubs, bars, and lounges which is a letdown for people who love to get crazy at night. There are also a few restaurants to discover where you can grab some food or make a fun-filled food trip.

Hence, the nights here are mostly peaceful, and the streets aren't the busiest compared to their neighboring cities. Instead, you can expect a relaxed and serene vibe throughout the day.

Natural disasters

If you are not used to dealing with the aftermath of natural disasters such as hurricanes, you may have to re-think about moving to Port St. Lucie. Since 1930, the city has had 73 overall storms, with Hurricane Ana being the current most destructive one.

Aside from hurricanes, residents in Port St. Lucie also experience lightning, flooding, wildfires, and tornadoes.

Increase in traffic

Compared to the past two decades, the city is facing a surge in traffic and is not slowing down soon. Due to the city's positive growth brought by its thriving economy, the traffic in the area may get more significant in the next three to four years.

Nevertheless, it won't be as worse as cities like New York, New Jersey, or Chicago since the city imposes a building code that limits the density of new construction.

What Is the Cost of Living in Port St. Lucie, Florida? – Reasonable costs with a solid real estate market

The Good Side

Similar cost of living to the national average

Living costs in Port St. Lucie aren't cheaper or more expensive, and the metropolitan's cost of living is similar to the country's average. Therefore, the prices in this city are reasonable and won't take too much of your income.

Compared to neighboring cities like Miami, the internet here will only cost you $59.33. Moreover, the utilities and housing expenses here are below the national average. For example, one gallon of gasoline will only cost you $4.57 in Port St. Lucie.

Low home prices

Even though the real estate market in Port St. Lucie continues to be competitive, the home prices here are still quite affordable. Hence, buying a house here is an investment because of its increasing value.

The housing costs here are 3.1% lower than the national average. For instance, the median home cost in Port St. Lucie is only $288,500; the national average median home cost is $291,700.

Additionally, the home prices in the metropolis are lower than the average in Florida. The state's average home price skyrockets to $294,900, which is $6400 more expensive than Port St. Lucie's and 3,200 higher than the national average home price.

Gatlin Pines, Bayshore Heights, Bayshore Heights, Bayshore Heights, and Sandpiper Bay are among the best neighborhoods you can find in Port St. Lucie.

Low homeowners insurance rates

Florida has some of the most expensive homeowners insurance premiums compared to other states. Your annual insurance cost in Port St. Lucie will be less than $1200 if you purchase a new house under a decade old.

Compared to an older home in West Palm Beach or Fort Lauderdale, you would pay twice as much for the same house. Therefore, you'll pay a lower homeowners insurance rate in Port St. Lucie, which is a great deal.

The Bad Side

Highest property tax millage rate in Florida

Although the city has a low sales tax rate of 6.5%, its property taxes are the highest in Florida. Out of 67 counties, Port St. Lucie has the highest property tax millage rate of 22.84369. Thus, it is considerably 32% higher than the state average property tax rate.

Thus, it is part of the reasons why some people hesitate to move to Port St. Lucie despite its reasonable living cost and booming real estate market.

If you are not used to paying such high property tax rates, you may want to reconsider your plan to move here.

Why Work in Port St. Lucie, Florida? – High projected future job growth

The Good Side

0% income tax rate

Florida is well-known for being a business-friendly state and reflects on its zero income tax rate. Thus, it is beneficial to both business owners and employees who will be able to save more and make more money.

Due to the imposed zero income tax rate, many giant corporations relocated some of their operations to Port St. Lucie and other cities in Florida.

A consistent and favorable job market

Since 2013, Port St. Lucie's unemployment has dropped consistently, not exceeding 4% yearly. Moreover, the city has an unemployment rate of 3.30%, indicating a favorable job market that provides plenty of work opportunities for its residents.

With the city's job market increase of 1.9% over the previous year, you can find many jobs for all skill sets and experience levels. Furthermore, in the next ten years, the city will be experiencing a 42.8% job growth which is 9.3% higher than the projected US job growth average.

Several top employers in Port St. Lucie are Teleperformance, City of Port St Lucie, Cleveland Clinic Martin Health, St. Lucie Medical Center, Change Healthcare, and Florida Power & Light Co.

The Bad Side

Lack of High Paying Jobs

You will not find a lot of high-paying jobs in Port St. Lucie unless you are working as a medical professional or an entrepreneur. The average income for residents in the city is only $23,240 a year, which is $5,315 lesser than the country's average income.

Living in Florida has several benefits that attract thousands of people from different parts of the country. Port St. Lucie is the right place to move to if you want to be away from the crowdy and touristy streets while having the best of your life in Florida.

Nonetheless, the decision will always be yours based on the pros and cons enumerated above that can hopefully aid you in your decision-making process. Feel free to list what you think makes Port St. Lucie the best city to move to in Florida.