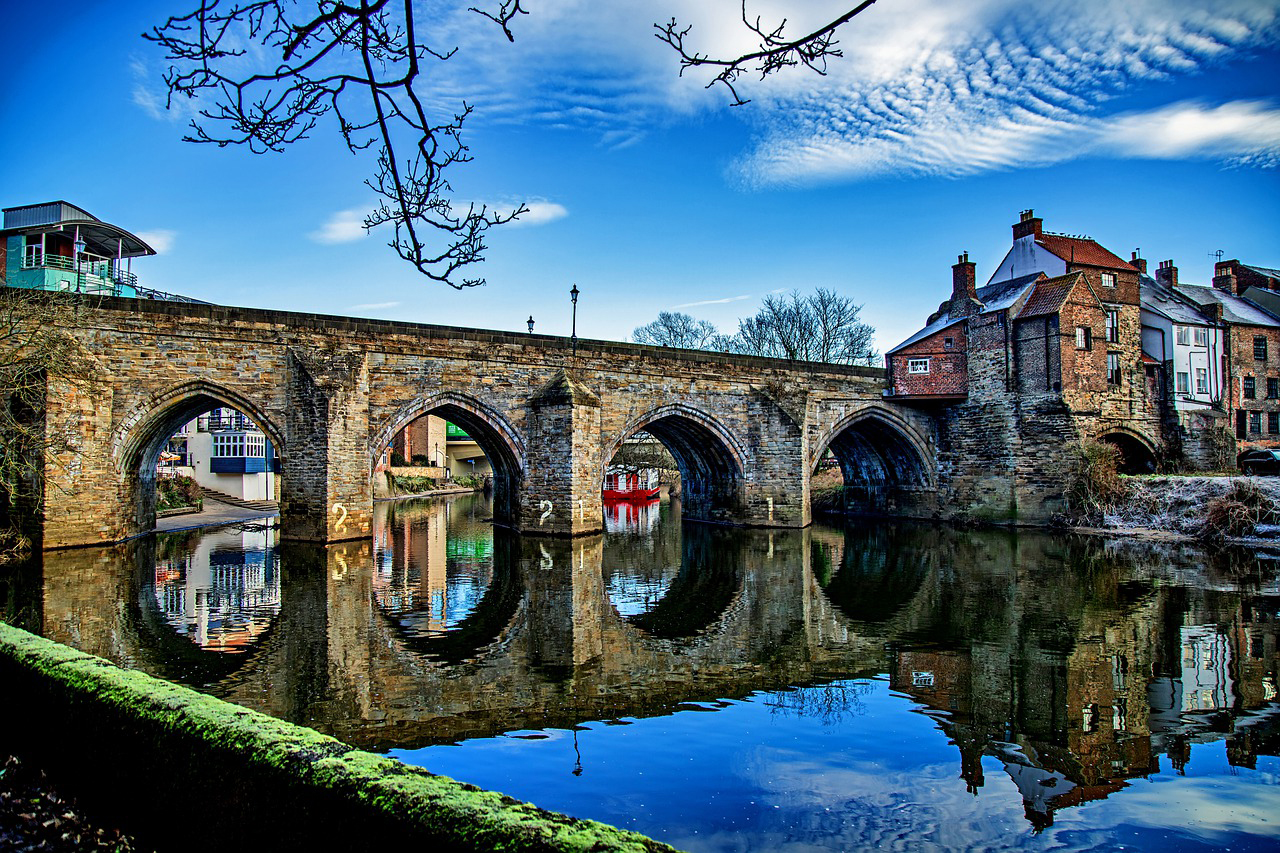 Living in Durham is better than Anaheim because it is an affordable city with plenty of entertaining things to do, from eating out to health and fitness activities. Durham has a low unemployment rate, has a thriving cultural scene, and a booming economy. Meanwhile, Anaheim is an expensive city in California famous for Disneyland parks.
Durham caters to both families and young professionals.
It is part of the Research Triangle Park, housing more than 300 companies in North Carolina.
The city offers talent and opportunities and has earned the title of the 'Startup Hub of the South".
On the other hand, Anaheim is a tourism-dependent city in California. More than 60,000 tourists visit the town on a day-to-day basis. It has safe but expensive neighborhoods where families enjoy settling.
What are the Pros and Cons of Anaheim vs. Durham?
Durham offers employment and affordability, but crime is a significant setback. On the other hand, Anaheim is a tourist-dependent city but can provide safer neighborhoods.
Living in Durham
Pros
Jobs

As part of the Research Triangle Park, the city benefits from the area's success; there are plenty of jobs for Durham residents because of the massive number of companies in the RTP. It makes the unemployment rate in Durham below the national average.

The job market in the city has proven to be lucrative. The RTP employs more than 50,000 people, and most of the residents of Durham are part of the workforce. Aside from that, the city's Duke University already employs over 8,000 people.

Affordability

Many of the residents of Durham own their homes. Meaning the city is very affordable for the people living there to buy a property. Both the living and housing costs are below the US median rate.

Buying a house can only cost you around $182,000. Durham is 25% cheaper than Chapel Hill, and it is 10% lower than Raleigh. When you compare it to another metropolitan in the RTP, the city still offers a more affordable cost of living.

Things to do

Work is not the only reason why people love to move to Durham. Sometimes they want to experience the plenty of things the city is offering. Durham never runs out of fun, entertainment, and activities day and night.

Park

For nature lovers, you can visit the Sarah P. Duke Gardens and see different types of plants. If you want a glimpse of the city's splendid past, you can check out the Duke University Chapel. It is a city's pride because of its colorful and rich history.

Museums

You can quickly head to Durham Performing Arts and Center if you want to watch Broadway shows. There are also museums and galleries for creatives and art enthusiasts. The Museum of Life and Science is perfect to bond with your family and kids.

Sports

Sports are also highly encouraged in this part of NC with its Cameron Indoor Stadium. It is also home to famous baseball and basketball teams in the city. The Durham Bulls regularly practice and play at the Durham Bulls Athletic Park, which is a good source of entertainment among locals.

Food

Eating is an enjoyable activity among the locals.

Durham is the 'Food Mecca' of the Research Triangle Park.

Local chefs are serving delectable cuisines or dishes to tourists and locals. When you visit the Raleigh Durham area, you will see a parade of food stalls offering various delicacies.
Mateo Bar de Tapas
M Sushi
Pizzeria Toro
Dame's Chicken & Waffles
Schools
Duke University and the NC Central have excellent degree programs and courses. You can consider the University of North Carolina, NC State, Meredith, William Peace University, which are within reach from Downtown. The city is also home to top-rated school districts in the US.
Commute
Getting around is also accessible in this part of Noth Carolina. The city provides city-wide public transport to its residents. It is also a bike-friendly city and exhibits a high walkability score.
Cons
High pollen rates

If you constantly suffer from allergies, you should reconsider moving to Durham. The city experiences an intense high pollen season which can last for several weeks. Your car, house, and sidewalk can get dusted in thick yellow dust.

Crime

Crime is also an issue in Durham. When you compare it to another metropolitan in North Carolina, Durham has a record of a higher crime rate. The rate is even higher than the national average.
Living in Anaheim
Pros
Above average livability score

Even though Anaheim is one of the most expensive cities in the US, it still garnered a livability score higher than the national average. Meaning the city can boast about its education, low crime rate, safety, and quality of life. When you move to this city, you can enjoy a comfortable life compared to other cities in the US with low livability scores.

Lower crime rates

There are various safe neighborhoods in Anaheim where you can choose to live. Crime rates in the city are lower when compared to other Dense Urban areas in America. There is a lesser chance of being a victim of crime in this part of California.

Education

The education system ranks high on both national and statewide levels. It has excellent public school graduation rates, high enrollment rates, and a golden teacher-to-student ratio. The quality of education in Anaheim ranks well and can compete with other major cities in the United States.

Tourism friendly

Anaheim is also a tourism hub in the state of California.

It is home to the most magical place on earth, Disneyland.

The city's primary attractions are Disneyland Park, Anaheim GardenWalk, Disney resort, etc.

Aside from the amusement parks, you can also visit the Honda Center, Angel Stadium, Medieval Times, and Center Street Promenade. You can easily access Long Beach and Huntington Beach from nearby cities for other diversions.

Great location

Another fantastic perk of living in Anaheim is its location. The city has a central location giving it easy access to Los Angeles, Newport Beach, Santa Ana, and Los Angeles. If you want new scenery, you can drive to these cities for a change.
Cons
Above the average cost of living

Anaheim has a cost of living index of 147.8. It means the city is more expensive than other major cities by 48%. The real estate in this city is higher than in most cities in the US. California is an expensive state, and Anaheim lives through this definition.

Always crowded

Disneyland is the main attraction of Anaheim. The park charms thousands of visitors every day. It might be overwhelming to live in a city with plenty of tourists and travelers every day.
Anaheim or Durham – Which is more expensive?
The cost of living in Durham is 36.6% cheaper than in Anaheim. The median home cost significantly impacts the cost difference between the two cities. You need $762,700 to buy a property in Anaheim, while only $310,600 in Durham.
| | | |
| --- | --- | --- |
| Living expenses | Anaheim | Durham |
| Housing | 257.1% | 100.1% |
| Food & Groceries | 102.5% | 99.2% |
| Health | 95.9% | 92.1% |
| Utilities | 97.4% | 100.1% |
| Transportation | 118% | 84.1% |
Data is based on 100 = US National Average
> 100 means more expensive than the national average
< 100 means cheaper than the national average
Housing cost
Durham has very reasonable home prices. The real estate in this NC city is below the national average of $269,000. In Anaheim, the cost of buying a property is almost twice the US median rate.
The rate continues to rise even today. The number of houses in Orange County is growing at 12.5%.
Utility cost
Surprisingly, utility cost is slightly cheaper in Anaheim compared to Durham. The city has a utility cost below the national average, while Durham is comparable to the US median rate.
Food & groceries cost
The price difference in food and groceries between the two cities is very slim. There is a 2% gap in the pricing. However, eating and grocery shopping would still be more expensive in Anaheim compared to Durham.
Transportation cost
Anaheim has a very comprehensive transit system and is more expensive than Durham. The Anaheim Regional Transportation Intermodal Center (ARTIC) provides mobility to the city. On the other hand, Durham boasts about GoDurham and its public transit system.
Health care cost
Both cities offer health care services below the national average. However, you will still pay more for health care costs in Durham than in Anaheim. The difference in health prices is around 5%.
Is Anaheim bigger than Durham?
Anaheim is a small city in California with a total area of 50.8 square miles. It is twice the size of Durham, with a land coverage of 107.4 square miles. Hence, Durham is bigger than Anaheim.
The city of Anaheim has several vital districts. They are the Anaheim Resort, Platinum Triangle, and the Anaheim Hills. Then, it has the Anaheim-Santa Ana edge city that goes from the Disney Resort up to Garden Grove and Santa Ana.
Meanwhile, Durham is the county seat of Durham Country. It is surrounded by Chapel Hill, Greensboro, Charlotte, and Raleigh. The city almost extends to Orange County and Wake County.
Is Durham safer than Anaheim?
The crime rate in Durham is relatively high. It has a crime index of 40.6 which is higher than the national average. On the other hand, Anaheim only has a crime index of 22.3 which is below the US median rate.
Nevertheless, Durham is not the worst city in North Carolina. If you conduct your research, you will find safe neighborhoods around Durham. It includes Blands, Orange Factory, Fox Run, and Huckleberry Spring.
Meanwhile, the Anaheim Hills, West Anaheim, and Platinum Triangle are the top areas of Anaheim. Communities here are friendly, and most are from working-class families.
Is Anaheim warmer than Durham?
Durham and Anaheim are both warm cities. Of the two, Durham is warmer with its humid subtropical climate. The highest temperature recorded exceeds 80 degrees.
The Anaheim climate is borderline hot, semi-arid, and Mediterranean. It experiences warm winters and summers accompanied by little rain. The temperature during winters could only go as low as 46 degrees.
Durham has hot and humid summers. Most of the time, the city exhibits abundant precipitation along with thunderstorms. Then, the people experience cool winters while warm to mild spring and autumn.
Is Durham better than Anaheim?
Durham is better than Anaheim. Durham enjoys rapid economic growth and generates more jobs as part of the RTP. Aside from this, it is a more affordable city compared to Anaheim.
Of course, it is not only about work and employment. Durham has plenty of things to offer to its residents. It has a wide range of entertainment options from museums to sports centers. The city also has several green spaces so you can enjoy life outdoors.
Anaheim is also a city you can consider. If you want an incredible location accessible to major cities in California, Anaheim is a top pick. However, you have to spend more because of the city's expansiveness.
So, are you ready to move to Durham? Or Anaheim? Please share your thoughts below.