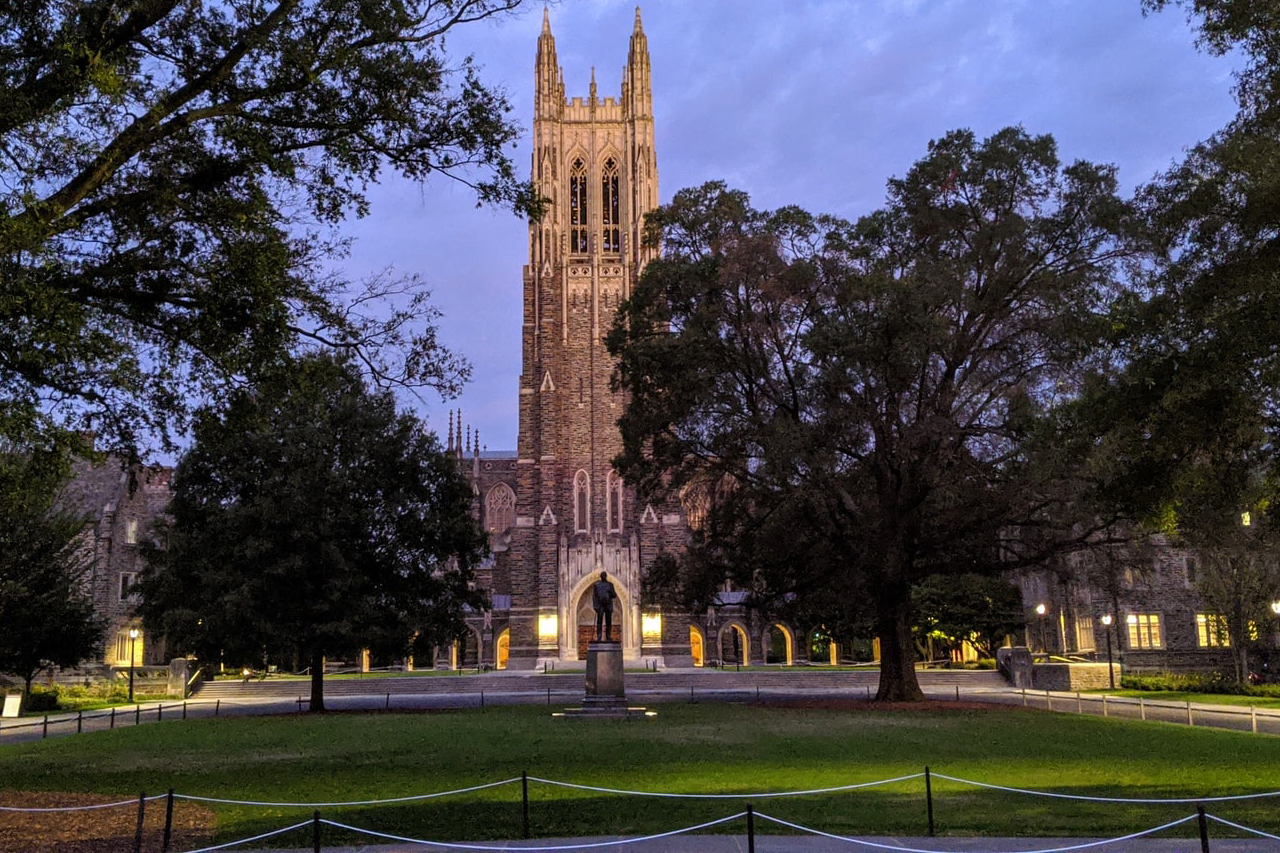 Durham, North Carolina, is the jewel of the New South with an array of things to offer. It has high-end shopping centers, world-class restaurants, vibrant nightlife, and access to green spaces. It is a fantastic city that would spark interest among people under 21.
The city has big-town amenities in a small city space. Some of the main attractions are just a few miles apart. For this reason, you can go as many places as you like because you only need to travel short distances.
Durham is full of surprises with overwhelming options for play, live, and fun. Thus, we curated the Top 11 Best Things to Do in Durham if under 2.
1. The Roof
The number one on our list is The Roof, located at 315 E Chapel Hill St Durham Durham, NC. It is an excellent gathering spot offering you a stunning panoramic downtown view of the city. The Roof is a great place to enjoy food and drink from a celebrated chef named Chef Shane Ingram.
The Roof welcomes guests on a first-come-first-serve basis. There are eating tables where you can enjoy small plates and sandwiches intricately prepared by the restaurant's cooking staff. You can also spend time with medium-sized groups as they accept reservations for special occasions and parties.
The venue has an open-air terrace where you can mingle and socialize with other guests. It is the ideal place to enjoy your food which usually comes in a seasonal menu of snacks, sandwiches, and group plates. Grab a bite from its food made from NC pasture-raised meats, seafood dishes straight from the coast, and fresh produce from the farmer's market.
2. Boxcar Bar + Arcade
If you want food and arcade rolled into one place, you should visit the Boxcar Bar + Arcade at 621 Foster St Durham, NC. It is a go-to entertainment venue for people who want to spend time playing, eating, and having fun. Boxcar Bar + Arcade is home to more than 70 arcade-style games, including Skeeball, air hockey, pinball, and other game consoles.
The place comes in a 7,000 square foot patio and gaming area that you can reserve for private occasions. It has a Neapolitan-style pizza kitchen that serves flavorful dishes and beverages. The arcade venue hosts weekly tournaments, live music performances, and other themed events.
When you visit the Boxcar Bar + Arcade, bring your fur buddy, so it can play along and have fun with you. The place is pet-friendly and has an outdoor patio to accommodate your fur friends. Of course, try its carefully crafted food menu, such as artisan pizzas, homemade soft pretzels, and fresh salads. It is the best place to fill in your stomach with mouthwatering dishes!
3. Maggiano's Little Italy
If you want a diversion from your usual American meal, you can visit Maggiano's Little Italy, located at 8030 Renaissance Pkwy Ste 890 Durham, NC. The restaurant celebrates family-style over Italian-American cuisine, which you would appreciate. Aside from its Italian-inspired dishes in generous portions, it also provides exceptional service to its guests.
Maggiano's is a successful chain of restaurants that attracts plenty of diners because of its excellent food and service. Here you can enjoy diverse dishes like pasta, steaks, salads, seafood, and specialty desserts. It is a great place to have brunch with your families and friends, where you can share a full multi-course family-style meal.
Once you are at the restaurant, always check its seven-day-a-week brunch menu. It would be best if you tried its perfectly prepared traditional Italian dishes by its resident Chefs, such as Shrimp Fra Diavolo, Chicken Francese, and Chef's Featured Soups. Then, partner it with sparkling water called San Pellegrino or a daily Lavazza coffee.
4. Duke University
One of the most suggested spots to visit in Durham is Duke University, among the top universities in the United States. Duke University is a vast campus that spans more than 8,600 acres. It is a private research institution founded by Methodists and Quakers in 1838.
Duke University is a premier research institution that spends more than $1B per year in research alone. Its roster of instructors and professors is always on the annual list of the most cited researchers in the world. Aside from that, it has 15 Nobel laureates and 3 Turing Award winners affiliated with the university.
Duke University has around 256 buildings and 7,044 acres of forests with its expansive territory. When you visit the area, you will see that it is divided into West, East, Central, and Medical Center. You should not miss visiting the Gothic Wonderland, Georgian-inspired East Campus, and academic quadrangles.
5. Sarah P. Duke Gardens
When you visit Duke University, you can have a side trip to the Sarah P. Duke Gardens.
The gardens have a stunning layout defined by five miles of walkways, fountains, koi ponds, plant varieties, and creative landscaping.
It is the top-visited spot you can visit in Durham, North Carolina.
You can have a morning stroll in the vicinity of the gardens and check out its four areas, including Historic Core and Terraces, H.L Blomquist Garden of Native Plants, Doris Duke Center Gardens, and the Asiatic Arboretum. These areas are products of renowned landscapists' imaginative and creative work in the United States. The Terraces, for instance, was made by Ellen Biddle Shipman, one of the best in landscape design.
Here, you can learn various things about the gardens' design, landscape, and style and the flowers and plants comprising them. You should join a guided walking or trolley tour when visiting the parks. You can also join classes and lectures to widen your knowledge about landscaping, gardening, and nature photography.
6. The Pinhook
The Pinhook is a hangout place located at 117 W Main St Durham, NC.
It is a downtown bar and lives music venue with a seating capacity of 250 people.
The Pinhook has community space, an outdoor patio, and dining tables.
It is a premier live music venue with great DJ and entertainment offerings.
The Pinhook conducts regular events like local bands, including The Triangle.
You can also enjoy its open mic, open jams, night trivia, and incredible DJ sets. The food is also a reason to visit The Pinhook, and its non-alcoholic beverages are worth the try.
The Pinhook provides you with the ultimate spot to chill and relax. Please bring your friends and gather in The Pinhook to try its non-alcoholic drinks, especially Ritual and Lyre. Also, you can spend some time playing pool, Tekken, Galaga, and scrabble while listening to live performances.
7. Museum of Life and Science
If you want to engage in an educational experience, we recommend the Museum of Life and Science at 433 W Murray Ave Durham, NC. It is an ideal venue where people of all ages can embrace and deepen their knowledge about science and the community that surrounds them.
The Museum of Life and Science is an 84-acre campus housing a two-story science center. It offers interactive experiences in its various exhibitions. Some of these displays are the Dinosaur Trail, Hideaway Woods, Ellerbe Creek Railway, Earth Moves, and Aerospace. The center has the largest butterfly conservatories on the East Coast, too.
Besides the exhibits and displays, the museum is also an AZA-accredited zoo and home to various wildlife animals like bears, red wolves, lemurs, and others. It houses the most intricate collection of Apollo-era NASA artifacts, which you should miss seeing. It has an in-house cafe, Sprout Cafe, offering full-service drinks from locally produced ingredients.
8. Durham Bulls Athletic Park
Another worthy site for people under 21 to visit is the Durham Bulls, Athletic Park. The park houses the Durham Bulls minor league baseball team, where you can enjoy an ultimate gaming experience. Durham Bulls Athletic Park is also the perfect place to embark on a food trip galore with its line of unique eats, hot dog fare, and food stalls.
The ballpark is a vast sports venue with a 10,000-seating capacity. It is home to major sports leagues in North Carolina, including the Durham Bulls, Triple-A, Duke Blue Devils, and North Carolina Central Eagles. It is a well-invested park worth $18.5M that opened in 1995.
Do not miss massive games and host events like the ACC Baseball Tournaments, Triple-A-All-Star Game, and Pacific Coast League. Then, check out the giant bull standing above the Blue Monster on the park's left field. It is identical to the Green Monster in Boston's Fenway Park.
9. Artistic Culture at the Nasher Museum of Art
For those who like to embark on an artistic journey in Durham, you should visit the Nasher Museum of Art. The museum has galleries featuring Meso-American artwork, classical paintings, and sculptures, African and pre-Columbian. Inside the Duke University campus, it features different artworks from several eras.
Aside from being a museum of art, it is also a learning institution that holds classes, film series, lectures, and programs. It is the primary center for the arts in Durham, with a 65,000-square foot establishment designed by Rafael Viñoly. The museum is known for holding huge exhibits and travel expos worldwide.
The Artistic Culture at the Nasher Museum of Art is home to an outstanding collection of contemporary art. You can catch the works of Maria Berrio, Emma Amos, Nina Chanel Abbey, and many more. Here, you can see the creativity of contemporary artists across the globe.
10. The Carolina Theater
The Carolina Theater is considered the 5th most prominent performing art in the Research Triangle.
The theater made it to Pollstar's Top 100 theaters worldwide.
It is a favorite venue for concerts and comedy performances.
The Carolina Theater is a performing art and cinema venue located in downtown Durham, North Carolina. The complex is a cultural hub for diverse arts and entertainment activities, emphasizing the economic and educational dynamics of the East Coast. It is administered by a non-profit organization, The Carolina Theater of Durham, Inc.
Aside from being a theater, Carolina is also an event venue. It holds special events like live music, educational programs, and expos. The Carolina Theater showcases film festivals from different genres. You can have the chance to watch unique films under Retro Film Series, MovieDiva Film Series, Fantastic and Mystery Realm. Visit Carolina Theater is an excellent way to enrich your minds with various films.
11. Durham Farmers' Market
The Durham Farmers Market is an organization of growers, farmers, and crafters in Durham, North Carolina. The vendors ensure that they only offer fresh produce, handcrafted wares, and artisanal food. It is the perfect venue to score local products at a very reasonable price.
It is the best place to visit if you want to experience the authentic and local culture of Durham city. On a weekend morning, you should see the area where local vendors fill the stalls at the Pavilion around Durham Central Park. Here you can find locally grown produce, bakery and pastry items, flowers, and succulents.
Durham, North Carolina, is a flourishing city that offers plenty of things to do for people under 21. It has numerous museums, eating and dining options, and shopping centers. Durham is a vibrant city suitable for youngsters.
May this list of the best things to do in Durham encourage you to visit the city. If you have a destination in mind that we fail to include, please feel free to comment your thoughts below.