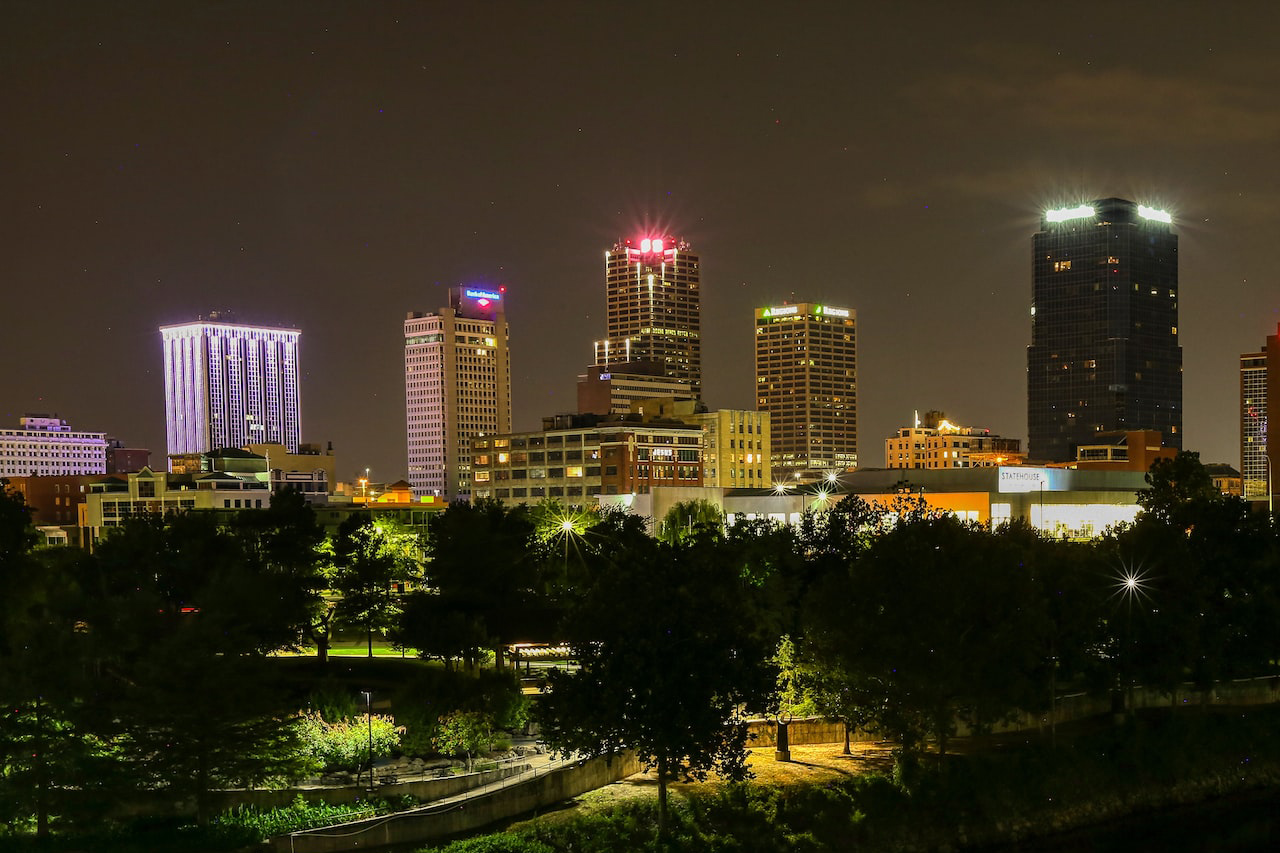 Little Rock, the state capital of Arkansas, has recently attracted much interest as a place for people to settle down.
More than 200,000 people live in the city's 123 square miles of land. Additionally, there are undoubtedly surprising facts about this Arkansas town that you'll be happy to learn.
Families relocate to this metroplex in Pulaski County for various reasons, including its robust educational system, thriving economy, lovely amenities, and fantastic recreational opportunities.
However, it is good to consider that Little Rock also has its fair share of drawbacks. No town, after all, can exist without embracing some ugliness.
Therefore, before you decide whether Little Rock will truly rock your world, we made a thorough list of its positives, negatives, and in-between aspects.
So, if you want to discover more about life here, do miss a single word from this article.
Is Little Rock, Arkansas, A Good Place to Live In? One Of The Best Places to Live in America
The Good Side
Little Rock's National Recognition
Little Rock ranks 82nd out of 150 metro areas in America that are among the best places to live, according to the US magazine News & World Report. It also ranks the city 122nd among the best places to retire.
People choose to live here for distinct reasons, including a high quality of life, lower cost of living, and a thriving job market. Downtown and midtown here have noteworthy features such as great dining and entertainment venues.
So, if you want to settle here, know that there are reputable websites that rank this metropolis as the best place to live in all of America.
The Suitable Placement of The Metro Area
When you live in Little Rock, you have the advantage of being able to take day trips to other larger cities.
Memphis, for example, is only a two-hour drive away, whereas Dallas is a five-hour drive away. The same applies to Tulsa, Kansas City, or New Orleans trips.
You can take short travels to other larger cities from here and do amazing things without leaving your house.
Meanwhile, Jacksonville, Arkansas, is a short drive from Little Rock, where you can visit the city's Splash Zone and Water Park, as well as the famous Jacksonville Museum of Military History. Furthermore, thanks to the AT&T Stadium in Arlington, Texas, a five-hour driving time can let you watch a good event is also possible.
There Are Many Appealing Features
Living in Little Rock will surely fill your bucket list because there are always new things to do and places to visit within the city limits. You will undoubtedly enjoy your weekends and holidays when you settle here.
The city has a walkable downtown where you can see a variety of dining options as well as remarkable event venues. The River Market District is another similar lane with a suitable selection of shopping, restaurants, and musical venues.
Meanwhile, the William J. Clinton Presidential Center & Park is another draw for the city. Furthermore, the Arkansas River Trail, which runs through town and connects many tourist attractions, is an excellent way to see sections of the city.
The excellent state capitol of Little Rock, with its iconic dome covered in 24-karat gold leaf, is the next stop. You can also go trekking at Pinnacle Mountain State Park or explore the Mosaic Templars Cultural Centre.
Whatever your preferences are, the city has endless options to fill your bucket lists.
Little Rock's Diverse Culinary Culture
Little Rock's central location between Memphis, Dallas, and Kansas City contributes to the city's diverse gastronomy.
The town's ideal location ensures that it receives the best of the best from its surrounding neighbors. Therefore, you got a vast platform of dining options here, no matter where you go.
The first thing on the checklist is its BBQ, which is as diverse as the people who live here. The best are available at Whole Hog Cafe and HB's BAR-B-Q.
Meanwhile, other cuisines will please your taste buds. Kemuri Restaurant will satisfy your current Japanese cravings. At the same time, Star of India is a strip-mall storefront eatery in Westchase Plaza that serves a variety of Indian favorites from a lunch buffet or dinner menu.
Furthermore, Brave New Restaurant provides a delectable and refined dining experience with an American menu and sumptuous deserts. In addition, The Pantry's entry here is your go-to spot for German food cravings.
As a result, wherever you go in town, expect to see pop-up local eating spots to check out. You will never forget the best foods here; if you are a local, you will undoubtedly have a favorite place to hang out.
A Good Education Begins Here
According to the Citytistics website, education in Little Rock has a B rating, indicating that it has a good reputation on a state and national level.
Many elements contribute to this district's hit, including a low student-to-teacher ratio of 15 to one. There are also prospects for learners to participate in extracurricular activities.
Forest Park Elementary School, which ranks fifth in Arkansas, is one of the best elementary schools in the area. There is also Jefferson Elementary School and Don Roberts Elementary School.
Meanwhile, you have more options for secondary schools here. The possibilities are the Estem Public Charter High School, the Central High School, and Lisa Academy High School.
On the other hand, Little Rock has a high quality of post-secondary educational institutions. Among these institutions is the University of Arkansas at Little Rock, Strayer University – Arkansas, and Philander Smith College.
The city places a high value on graduating students each year. As a result, the local government ensures everyone receives a better education here.
The Bad Side
Public Commute Is Not That Easy
Little Rock may have a close-knit community, but public transportation is limited, especially near the outskirts of the town.
The Rock Region Metro is the town's primary public transportation system. Adult one-way tickets cost $1.35, children aged five to eleven pay $0.60, and children aged four and under ride free.
You can ride the Metro Streetcar for free if you want to save cash. There is also the prospect of taking taxis or carpooling services. Meanwhile, walking is another excellent option, mainly if you circulate the city center.
However, if you want to visit the suburbs, you will need your car. Therefore, if you live here, you should consider purchasing a private vehicle if your accommodation is not on the city bus route.
One Of The Most Complex Small Towns
Little Rock is not as safe as you believe. It has a reputation for being one of Arkansas's most dangerous small towns.
According to the Neighborhood Scout website, the metroplex is only 1% safer than other American cities. In addition, violent and property crime in the area is three times the national average. This high number of criminal records is quite concerning.
The annual number of criminal offenses recorded here is approximately 13,381. You have a 1 in 55 chance of being a victim of violent crime here, compared to 1 in 21 for property-related crimes.
However, there are still prospects if you want to reside in a peaceful community. Ferndale, Lakeside, Cammack Village, and Woodland Edge communities are among the safer zones here.
Prepare yourself for the unlikely events that will occur here, particularly criminal offenses. Moreover, keep an eye on yourself and your belongings as well.
What Is the Cost of Living in Little Rock, Arkansas? The Affordable Town in Pulaski County
The Good Side
The Living Cost Will Not Rip Your Pockets
One of the best features about residing in Little Rock is that you can pay for everything at a reasonable price. The town has a score of only 82.5 when compared to other cities, which is lower than the national average.
This number means you can get reasonably priced groceries if you shop at their local marts and farmers' markets. Little Rock Farmers' Market, Hillcrest Farmers Market, and Bramble Market are among the local favorites here to run for daily errands.
If you are a single adult, the estimated monthly cost of living here is $742. In addition, if you have a family of four, you can spend only $2,570, excluding lodging costs.
Furthermore, Arkansas has one of the most affordable utility costs in the country, allowing Little Rock to benefit as well.
According to numbeo, the monthly cost for electricity, heating, water, and garbage is approximately $171.26. You will also have to pay $66.57 monthly to have an internet connection. These low pricing will let anyone, especially those mid-wage earners, live better here.
It Is Not Difficult to Own a Home
Little Rock's affordable housing market allows residents to become homeowners.
The average home value in this area is only $163,100, with a monthly rental fee of $704 for a single studio apartment. This low pricing makes it ideal for people looking for affordable homes in the neighborhood.
The median home value on 65th Street West is only $79,650, whereas You can purchase a house in Oak Forest for as little as $61,427. Furthermore, living in Cloverdale Watson will cost you approximately $85,467 for a single flat. South End also has affordable housing for only $62,900.
If you earn the minimum wage, you have a good chance of getting your own house at these prices. Only 36.2% of residents are renters, while 63.8% are homeowners.
High-Quality, Low-Cost Health Care
One of the benefits of living in Little Rock is its excellent healthcare system. The monthly insurance premium here is around $202.99 per person.
According to Payscale, the average physician visit in this city is $39.19, during a dentist appointment costs around $83.96. These prices are significantly lower than in other cities throughout the state.
Another advantage is that Arkansas residents can access free healthcare services through Arkansas Health and Opportunity for Me.
Furthermore, Baptist Health Medical Center – Little Rock and CHI St. Vincent Infirmary offer their patients excellent but less expensive medical care.
The Bad Side
Unlikely Sales Taxes
Little Rock may be a cheap city, but its high sales tax is a disadvantage. The current combined state, county, and city sales rate is 8.63%.
Furthermore, the residential property tax rate in this area is 1.40 %. This figure is high, but given the low cost of housing, it may still be favorable.
Meanwhile, if you are an entrepreneur or want to start a business in this country, you still have a tax burden with which you must comply. According to the tax foundation website, Arkansas has a corporate income tax rate ranging from 1.0 to 5.9%.
If you add everything up, the total tax burden you might face here is around 10.2%.
Why Work in Little Rock, Arkansas? A Tax-Friendly City for Retirees
The Good Side
Social Pension Here Gets No Income Tax
Working in the city and eventually retiring provides a significant advantage here. The city of Little Rock exempts retirees from paying social security taxes.
Furthermore, the state of Arkansas provides seniors with a $6,000 deduction for other types of retirement income, such as pensions or an IRA.
Veterans could also enjoy the total amount of their pension due to the military retirement pay tax exemption. As a result, if you want more privilege, it is best to get a job in the federal department of defense.
Diverse Labor Market
Many extensive employers in various industries are in the Little Rock area.
The top economic drivers are sectors from the government, healthcare, distribution, and finance. The city's FinTech and tech-related companies are also expanding.
Above all, this metroplex serves as the state's healthcare hub, housing the University of Arkansas for Medical Science (UAMS), Baptist Health Medical Center, and eight other reputable medical institutions.
This city is also home to two of the seven regional transmission organizations in the United States, Southwest Power Pool (SPP) and Midcontinent Independent System Operator (MISO) .
The Bad Side
Job Market Competition
According to the Kark news website, the Little Rock region has adopted a $15 per hour minimum wage for city workers. This increase makes it more appealing to potential employees.
This city's annual per capita income is around $32,719, higher than the national median. As a result, the job market creates a competitive environment for workers to find employment.
It is therefore critical to prepare yourself if you want to find work and make Little Rock your new home.
That sums up the good and bad aspects of living in Arkansas's excellent metro area of Little Rock.
We hope you enjoyed it and learned everything you needed to know.
The city is full of surprises, and this urban community can make you feel like you are in the countryside. The atmosphere here is conducive to both work and personal affinities. And we would love to see you move in soon.
Thank you very much!