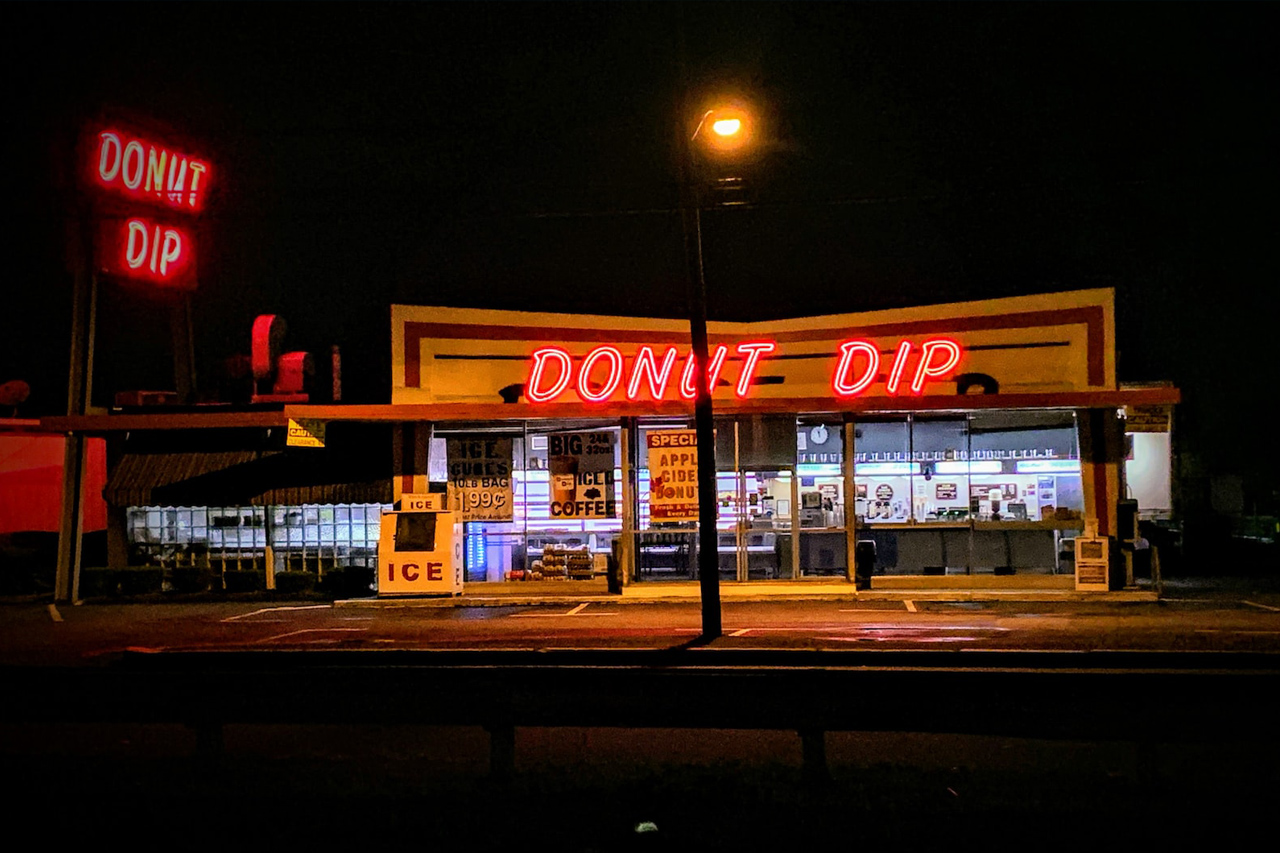 Are you considering relocating to Hampden County? If so, perhaps migrating to Springfield, Massachusetts, is the best option for you.
The town is lovely, and its abundance of old and new houses has earned it the nationwide nickname "The City of Homes."
In addition, this metropolitan area is also the "City of Firsts," home to the nation's first armory, military arsenal, and automobile.
You may not be aware, but Springfield is the birthplace of basketball, one of the most well-known sports in the world. It is also the hometown of the famous Theodor Geisel, better known by his pen name "Dr. Seuss."
There is no reason Springfield should not appeal to people of all ages, especially families.
Therefore, check out this article to understand more about what makes this metroplex so stunning. Continue reading to learn more about Springfield's way of life.
Is Springfield, Massachusetts, A Good Place to Live In? Outstanding City in The State of Massachusetts
The Good Side
Enjoy Springfield's Top Education
One of Springfield's best features, especially if you have children in school, is that its educational system meets international standards.
The city runs thirty-eight elementary, six high schools, six middle schools, and seven specialized schools.
Warner Elementary School, Mary O Pottenger Elementary School, and Alice B Beal Elementary School are three of the district's top elementary schools.
The top secondary schools are the Hampden Charter School of Science and SABIS International, which both rank in the top 5% of high schools in the country for academic quality. The presence of Springfield Central High School and Springfield High School of Science and Technology is also among the top choices.
You are fortunate that Springfield enjoys a stellar national reputation for colleges and universities. For instance, Springfield College is the birthplace of the basketball game.
Meanwhile, Western New England University and American International College are your top picks for a four-year degree. Moreover, Springfield Technical Community College is the best option if you choose to get an associate degree.
The City of Firsts and The City of Homes
Springfield has a thriving cultural history. The "City of Firsts" and "City of Homes" are among the most famous nicknames given to this metropolis by Americans.
In terms of housing, the area is known for its beautiful Victorian mansions, a collection of western-style buildings, and single residences built for working manufacturers in the late 1900s.
The metroplex also has six distinct historic districts, where the historical commission has granted architectural protection to individual properties. The well-known neighborhoods include Forest Park Heights, Apremont Triangle, and Maple Hill.
The town also tops the list for having an abundance of firsts. The first armory and military arsenal, the first American-made automobile, and the birthplace of basketball are all here.
The discovery of the land in New England also inspired the place's name. The first Springfield in the New World was this town in 1963.
An Abundance of Fun Things Under Its Belt
You will never look back on moving to Springfield because of all the events and recreational facilities it offers.
Expect a variety of things to do in this metro area, whether you want a laid-back weekend getaway or a lively holiday vibe.
A few events take place in the city every year. These include the Great New England Airshow, Springfield Indie Soul Festival, and Springfield Jazz & Roots Festival.
If you want to avoid a noisy event, you might stroll through Forest Park, one of the biggest parks in the country. Alternately, you could look through the historical objects at Springfield Armory National Historic Site.
Love thrilling rides? Why not arrange a fun weekend trip with your family to Six Flags New England?
Moreover, basketball fans will also appreciate the Naismith Memorial Basketball Hall of Fame's availability, where they can participate in interactive mini-games, live skill demonstrations, and shooting competitions.
Meanwhile, spending time in Springfield's Club Quarter is worthwhile because of the nightlife there. There are about 80 bars, pubs, restaurants, and cafes in this area, all of which are enjoyable.
The Exceptional Gastronomy of Springfield
In addition to having a rich culture and history, Springfield is fantastic for its dominance of New England cuisine. There are plenty of options here, from national fast-food chains to neighborhood pop-up eateries.
Pho Saigon Restaurant serves the best Pho meal in the New England area. You can sample the best meats at Theodores Booze Blues & BBQ. Meanwhile, at 63 Liberty Street is Chef Wayne's Big Mamou Restaurant, where you can get everything Cajun and the delectable crawfish balls in town.
You should also try Nadim's Downtown Mediterranean Grill, one of the best Lebanese restaurants in the area. In addition, Jack's Lobster Shack at the South End Market is the go-to hangout for your seafood cravings.
The Four Distinct Season
You can experience Springfield's four unique seasons. Sperling's Best Places statistics show that the town has 189 sunny days and 46 inches of annual rainfall. Winter here receives 40 inches of snow per year.
The area's average summer hot temperature is 83 degrees Fahrenheit, which is not as hot as what you might experience in other cities. The humidity is also high in summer, with occasional afternoon thunderstorms.
The Bad Side
Crime Rate Is Technically Alarming
If security is your top concern, Springfield might not be the safest city in America. Violent and property crimes in this town score twice as high as the national average.
According to data from Neighborhood Scout, there were 5,232 crimes reported each year, 1,484 of which were violent and 3,748 of which were property crimes.
The abuse of drugs is one of Springfield's biggest problems. The city has seen an annual average of 500 drug-related cases over the past few years. Additionally, this location is incredibly convenient for heroin dealers across America because it is on the 1-44.
Worcester Business Journal ranked Massachusetts as one of the top 10 states with a rampant drug problem.
Unlikeable Winter Season
Springfield has a great summer, but if you do not like cold winters, you might not want to stay during this season.
The elderly will undoubtedly dislike how chilly the town is at this time of year. The city gets 40 inches of snow yearly. The temperature drops by 19 degrees Fahrenheit.
There is a month's worth of freezing days in January. On rare occasions, you might even experience blizzards and hailstorms.
Therefore, you can try to reconsider moving to Springfield if you do not enjoy the 3.3 months of cold weather here.
What Is the Cost of Living in Springfield, Massachusetts? The Inexpensive Town on Route I-44
The Good Side
The City's Reasonable Living Costs
When you move there, you might be surprised to learn Springfield is more affordable than Houston or Dallas. The city's cost of living is 10.3% less than the national average, making it one of Texas' more affordable cities.
One of the most cost-effective aspects of this place is the housing market, where you can purchase a house for a median cost of $225,800.
Your smile will spread as you consider how reasonably priced their transportation costs can be. The city's bus company, Pioneer Valley Transit Authority, operates 46 bus routes.
Regular bus riders pay $1.50 in fares. Senior citizens pay $0.75, and children under five ride for free.
Affordable Rent or Home Ownership
Thanks to the city's affordable housing market, you can rent or even buy a home in Springfield.
A single apartment for rent costs about $650 per month, while the average home value in this area is $225,800. For $1,451, you can rent a four-bedroom house if you have a large family.
If you still desire a less expensive and more relaxed neighborhood in Springfield, you might prefer to reside in South End. Here, the average house is worth about $32,925. Additionally, Pine Point has a place for you where you can purchase a home for $130,233.
In the meantime, Upper Hill will sell you a home for $109,100, while the Sixteen Acres neighborhood will demand that you pay about $160,221 for a single residence.
The typical home in Springfield's renowned Forest Park neighborhood is worth $145,586. You can find a house for sale for only $155,800 if you travel east of the area.
Medical Care Powerhouse
Even health care is significantly less expensive in Springfield than in other Texan cities.
The cost of an MRI here is $450, an ultrasound is $200, an X-ray is $260, and a wellness visit is only $100, according to the New Choice Health website. These costs represent the average across all Springfield hospitals and healthcare facilities.
The city also has community clinics that give patients free medication and evaluations.
The American Family Care – Urgent Care – Springfield, the Caring Health Center, and the Planned Parenthood – West Massachusetts Health Center are a few facilities that offer these kinds of excellent services.
La Voz – Tapestry Health offers the same accessible and affordable medical care and Pediatrics at Baystate High Street Center.
The Bad Side
Groceries And Utilities Are a Little Expensive
The housing market and other factors that tally the overall cost of living in Springfield might be affordable, but not with its groceries and utilities.
The cost of essential city services like water, electricity, heating, and garbage collection is approximately $183.92. Your monthly utility bill must include an additional $60.66 if you want to add internet service.
In addition, there are also the necessities like groceries to consider. A kilo of rice costs $4.23, a kilo of apples costs $4.12, and regular milk costs $1.03.
The Farmers Market at Forest Park is the neighborhood favorite if you want to save money on fresh produce.
Why Work in Springfield, Massachusetts? The Varying Industries in The Area
The Good Side
The Positive Response to Its Job Market
Job seekers have a fantastic opportunity to find employment in Springfield. The number of employees in the "City of Homes" increased by 3.6% over the previous year. This number is to rise by 31.74% over the next decade.
Almost 15,000 businesses and companies are there, contributing to the city's booming economy and Massachusetts. These businesses range from manufacturing to healthcare, financial services, retail to consumer goods, and aerospace.
One of the city's biggest employers is Baystate Health. Prominent banks and businesses have also established themselves here, including MassMutual, a Fortune 500 company.
In addition to the best prices here, Springfield's unemployment rate decreased from 5.8% in 2021 to only 3.9% in the first quarter of 2022, according to the latest data from the Bureau of Labor Statistics.
Favorable Average Annual Salary
The average hourly wage for a Springfield worker is $14.25, as required by Massachusetts federal law. It can produce an annual salary of about $27,360 on average. If you work overtime and on holidays, it might get even more significant.
Since the metropolis also has a low cost of living, this generous salary can cover any costs you may have while residing here. However, a managerial position can pay up to $53,862 if you aim for an average or higher rank.
Additionally, individuals working in the healthcare sector, such as TechSpring, can earn up to $560,944 annually. At the same time, those who work in social services can earn up to $41,502.
The Bad Side
Contrary Income Tax Burden
Springfield may offer you a good salary, but you will not like how much of your income is taxed there. The city's 5.1% income tax rate still will depend on your average wage. If your annual income is higher, it might be costly for you.
Every employed person in Springfield hates this federal requirement, especially on payday. But you cannot avoid this one, so the best thing to do is to embrace this setback.
That encapsulates both the positive and negative aspects of living in Springfield.
We appreciate you visiting and reading our article. We also hope you now have a clear idea of what life will be like for you in this city.
Springfield, Massachusetts, is another excellent Texan metroplex you will love, thanks to its noteworthy characteristics and conveniences. Its drawbacks are not as bothersome as those of the larger towns.