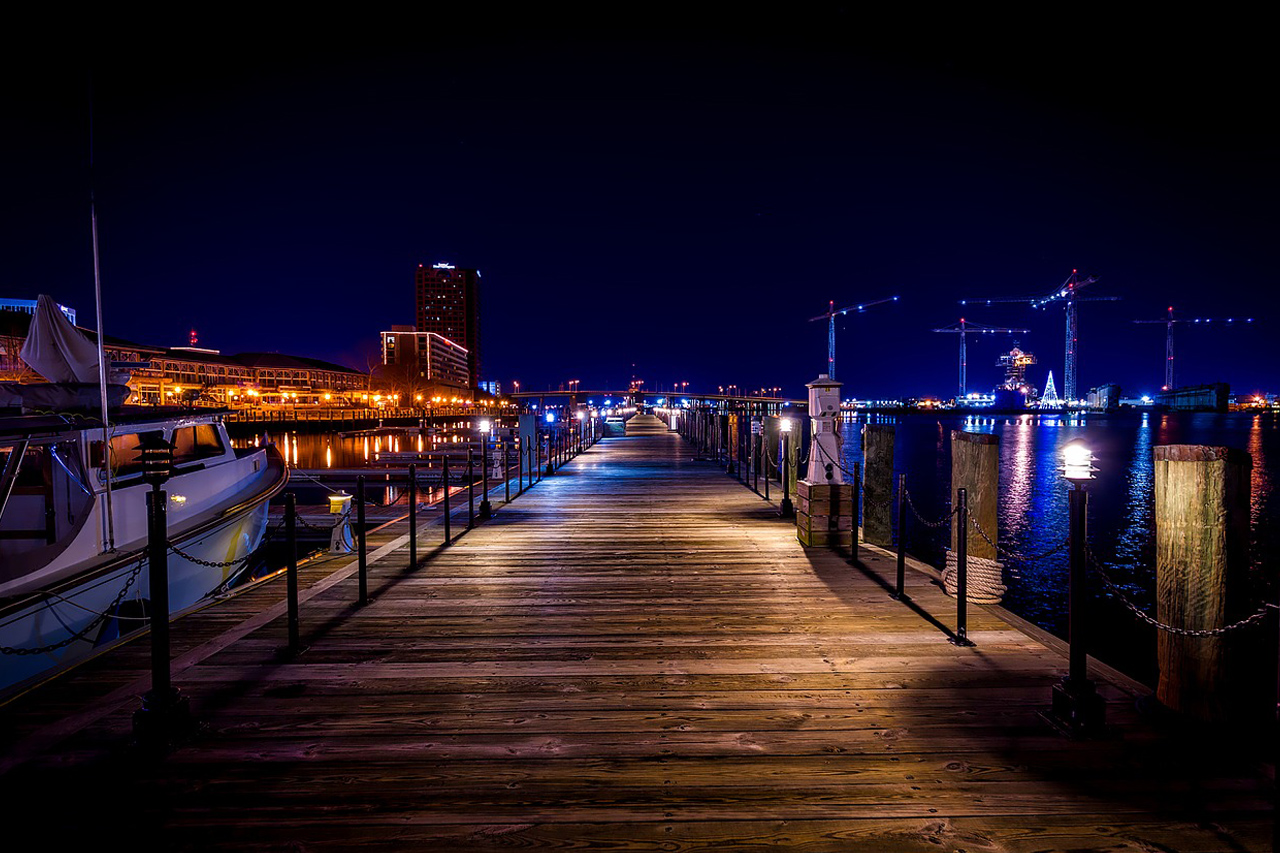 Living in Norfolk is a delightful experience that will keep you occupied if you can find ways to enjoy the Southern Virginia metropolis.
Because of its naval history, many great tourist attractions, a thriving economy, and lower tax rates, the metropolitan is a proud town. It also has 114 miles of pristine shoreline and is a great place to find work-life balance.
However, not everything in Norfolk is peaches and rainbows. It has drawbacks that require your full attention and a factor that can make or break your decision to relocate here.
In this article, we show the best and worst finds available so you can ascertain whether the lifestyle and benefits of Norfolk are a good fit for you.
So let us take a closer glimpse at these traits.
Is Norfolk, Virginia, A Good Place to Live In? Small Metroplex Vibes
The Good Side
The Town Is Rich in Culture and Naval History
When you live in Norfolk, you can see how much the city values culture and the arts. It is evident in every corner how much this town respects its naval history, as it is a central international hub and home to the world's largest naval station.
You can regularly visit the city's museums, heritage sites, and cultural events. The Nauticus, which has science exhibits, an aquarium, and a historic battleship in the downtown area, is one of the city's most well-known maritime museums. There is also a public art gallery called Hermitage Museum and Gardens, which houses works of art from 5000 years ago.
Additionally, the USS Wisconsin BB-64, America's second battleship bearing the name of Wisconsin, is there for you to see. The Nauticus Discovery Center benefits from having this sizable warship on display because it has a noteworthy unique feature.
The Hampton Roads Naval Museum on the Waterside District, the official museum of the United States Navy, is accessible there, where it also reflects another local culture of Norfolk.
Exceptional Educational Institution
Norfolk's exceptional educational opportunities are another factor in why most people choose to relocate there.
It has excellent schools that are leaders in their field, and the town has about 34 elementary and five secondary schools, giving you a good choice of where to enroll your children.
The best public elementary school in the city is Academy for Discovery at Lakewood, with Larchmont Elementary coming in second. While Granby High School is ranked second in the secondary level, Maury High School is first.
Additionally, there are no issues if you want to complete your degree in Norfolk. You can undoubtedly receive a top-notch education in this city, from primary to tertiary. The town's collegiate-level educational institutions include Norfolk State University and Old Dominion University.
Beautiful Beaches in The Metroplex
In the area surrounding Norfolk, there are numerous pristine beaches. It has a few stunning ones along its eastern shore, and the Community Beach Park, Ocean View Beach Park, and Sarah Constant Beach Park are some of the most popular tourist destinations here.
You might also consider visiting the East Beach and Willoughby Beach on 11th View Street.
It is undeniable that Norfolk has some of the best and least-appreciated beaches in the entire country because of its proximity to the ocean.
This City Is Not Boring
If you must travel back and forth frequently without accomplishing anything noteworthy, small cities might seem boring to you, but that is not the case in Norfolk. You have many options in this city, from indoor to outdoor activities; your possibilities are undoubtedly limitless.
Visit the Chrysler Museum of Art if you'd like to see a fantastic exhibition and collections. The Norva, Norfolk's premier entertainment venue, also features live performances for all audiences. The same goes for the Social Circuit music venue.
Additionally, there is no better way to cruise along the Elizabeth River than to board the Spirit of Norfolk.
The Waterside District, on the other hand, is a top location for your excellent dining, shopping, and event venues. While Town Point Park also gives the same benefit to its customers and patrons.
The Grace O'Malley's Irish Pub & Restaurant is one of the most well-liked restaurants in the area regarding the best dining options. The Grilled Cheese Bistro is the best place to satisfy your craving for the best-grilled cheese in town. In the center of Downtown Norfolk is also the Freemason Abbey Restaurant.
Undoubtedly, there are many things to do in this area that will keep you busy rather than force you to stay in your comfort zone.
Enjoy Sports All Year
There is no denying Norfolk's ability to maintain its town with a wealth of enjoyable activities, including being a sports-inclined town. While The Tides are performing at Harbor Park in the downtown area, you can undoubtedly watch live sports events here.
If you don't like baseball, another option would be to watch the Old Dominion University football games in the fall.
Every summer, there are also sporadic sailboat races on the Lafayette River, and in the winter, you can watch the Norfolk Admirals, a minor-league hockey team, play on the Scope Plaza.
The Bad Side
Be Prepared to Get Stuck on The Road
Yes, you heard correctly; Norfolk is not immune to having a congested road during rush hour. On the Hampton Roads Bridge-Tunnel, traffic is frequently bumper to bumper as it leaves Norfolk. Plus, expect a heavy gridlock at the I-64, I-26, downtown, and midtown areas.
Hampton Roads was ranked 31st as the worst congested route in the nation and among the worst 200 in the international metro category.
Potholes are a major contributing factor to the traffic's increasing annoyance in this area, and Norfolk does a poor job of fixing these issues.
The traffic in this area can cost you a lot of money in wasted fuel, lost productivity, and even vehicle maintenance. These things should be one of your constant drawbacks if you want to live here.
There Is a High Crime Pocket
Norfolk's high crime rate makes it a peaceful place to live, another disadvantage. It has a reputation for being one of Virginia's most dangerous neighborhoods. The national average for violent crime is 22.7, but the city suffers a high violent crime rate of 24.5.
Near the city's border with Chesapeake, particularly in Denby Park, Roberts Village, and Grandy Village, there is a higher concentration of property crimes.
There are still some safer areas in this city, such as Sewells Point, Lakewood, and Edgewater. Therefore, holding a watch on yourself and your possessions is best if you do not want to become a victim of any crime-related cases.
What Is the Cost of Living in Norfolk, Virginia – Cheapest Place in Southern Virginia
The Good Side
It Is Inexpensive Living Here
The total living cost in Norfolk falls behind the national median, so many necessary expenses are reasonable. The town's overall percentage is only 91.8% too.
Necessities like utilities, food, transportation, health care, and housing costs are significantly less expensive here than in comparable Virginian cities. The housing market here has one of the lowest rates in the country, only 80.4%, while the overall transit cost is only 82.4%.
You should probably investigate the areas near Norfolk State University in Ocean View if you are looking for a less expensive place to live inside the city limits.
You Get Cheaper Houses in Town
Living in Norfolk is one of the most affordable options available. Compared to the national average, it has a lower percentage. It has a median home value of about $242,400 and a rent of about $954 per month.
Around 50.9 % of the housing market is devoted to renters, with the remaining percentage going to homeowners.
The South Bayview neighborhood, with a median home value of about $201,000, is one of the most budget-friendly areas of the city. Surprisingly, considering its location in the city, the Downtown area also has an affordable housing price of around $225,000.
Living here gives you access to a wealth of amenities and the beautiful features of the city.
Favorable Utility Expense
If you live in Norfolk, you benefit from paying less for your essential utilities.
For a 915-square-foot apartment, the average monthly cost for necessities like electricity, heating, cooling, water, and garbage is only $148.06.
Dominion Energy, the state's electricity supplier, charges a regulatory fee on your bills that amount to about 11.06 cents per kilowatt-hour, or about $116 per month. The water services are also less expensive, with a fee of $5.67 for every 100 cubic feet.
You Can Save More on Transportation Expenditures Here
Norfolk's transportation costs are also lower than those of similar cities, particularly compared to other Southern Virginia urban centers.
Because of the more affordable transportation, this location is an excellent place to commute. Most Norfolk residents—73.8%—drive to work, followed by 3.8% who use public transit and 9.2% who prefer to walk.
Compared to the national average commute time of 26.4 minutes, the average commute time in this area is much shorter at 21.2 minutes.
The EPI estimates that a single person in Norfolk spends $8,096 a year on transportation, less than the national average of $9,760, after accounting for petrol, public carrier, and automobile upkeep.
Eating Out and Movie Watching Are Expensive
Although Norfolk's total cost of living is higher than the national median, other fees, such as eating out and attending movies or other entertainment events, are also expensive.
Here, a meal typically costs about $16 per person. The Glass Light specializes in French cuisine and is one of the town's priciest eateries. Blanca is a fine dining establishment that serves delicious American food.
On the other hand, a movie ticket in the area typically costs around $9, while Norfolk Scope Arena concert tickets sell for an average of $124, depending on the artist performing. Therefore, if you choose to live in Norfolk, you must factor these ancillary costs into your daily budget.
Why Work in Norfolk, Virginia? The Bigger Job Opportunities
The Good Side
The Booming Economy
Regarding its economy, Norfolk has received positive feedback, which provides a solid foundation for adding more jobs for every working person.
Virginia's gross domestic product (GDP) was 492.63 trillion in 2021. The state's real GDP stood at 473.82 billion US dollars the year before, a significant increase.
The city's naval industry is prominent, opening opportunities in the manufacturing sectors that serve as supply chains for the shipbuilding sector. Additionally, industries like advanced manufacturing, financial services, commercial screen printing, textile manufacturing, and the life sciences appear to have emerged.
Its sales tax rate is around 6% which is still lower than the national median of 7.3%. The city's median household per capita income for 2020 is approximately $53,026.
Job Employment Here Is Not Hard to Find
The best thing Norfolk can offer its residents is various job possibilities. Maritime, manufacturing, life sciences, advertising, tourism, and many other vital industries have 3,892 employer firms in the city. CMA CGM, Norfolk Southern Railway, PRA Group, and FHC Health Systems are the area's largest employers.
The city has a 1.3 percent job growth increase over the year and a projected future growth of 31.2 percent because there are more opportunities for employees to advance their careers here.
Additionally, as of the first quarter of 2022, the US Bureau of Labor Statistics reports that its unemployment rate is only 3%, which is lower than the national standard.
The Bad Side
You Might Not Receive a Very High Salary
Working-aged people in Norfolk make an average salary of about $24,252, less than the national average. Even here, the average yearly household income is approximately $44,150.
It costs at least $749 per week in wages or $2,996 per month in compensation to live comfortably in this area. Despite this, there are plenty of career possibilities, so it's possible to advance in the company and take on more responsibility as you work your way up the ranks.
As we now list the best and worst things you can anticipate in this Naval City, we sincerely hope you enjoy and find value in our article.
It is your perusal whether Norfolk's advantages will outweigh all its drawbacks so that you will consider moving here soon.
Thank you, folks! See you at our next destination!