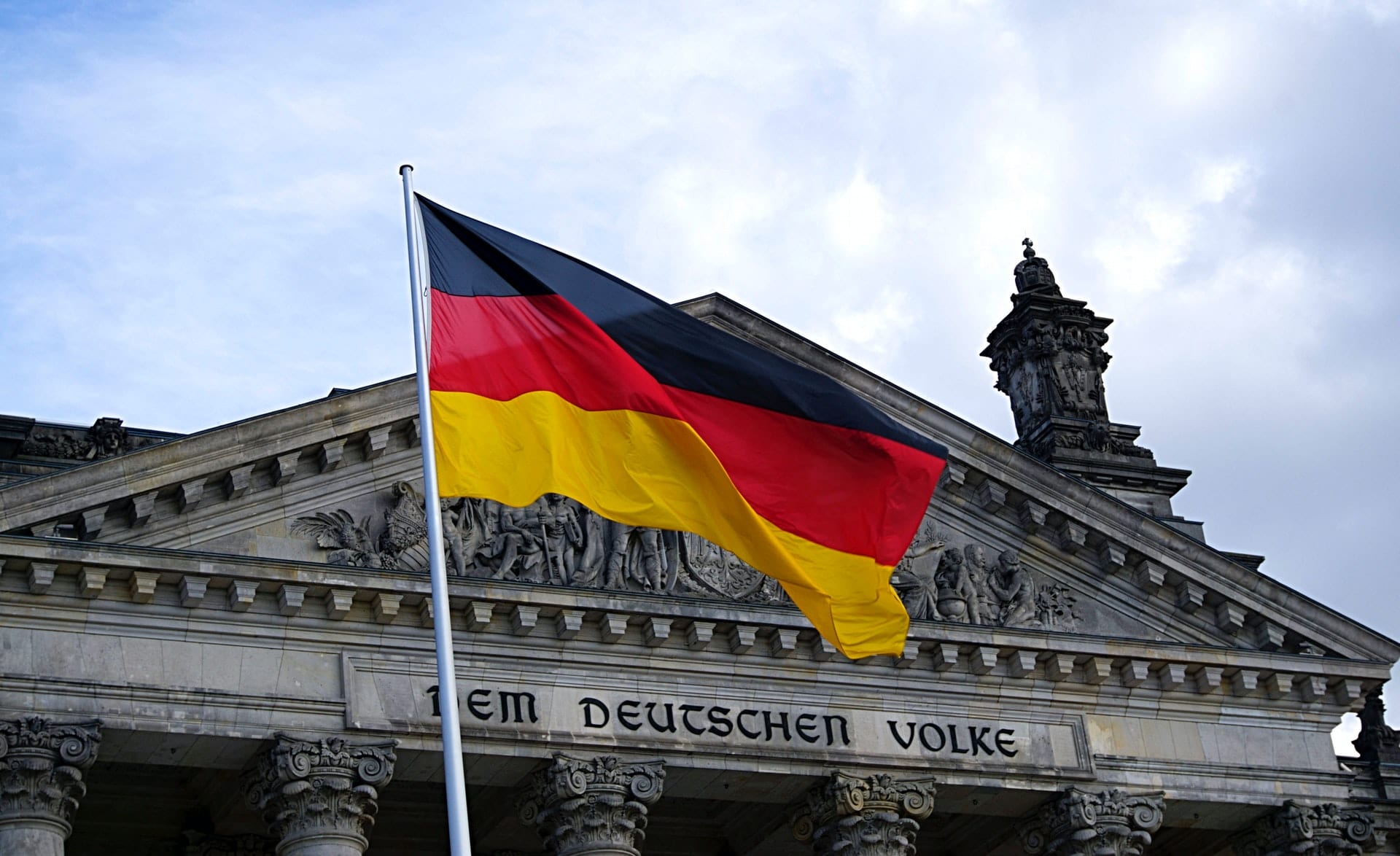 You know, those who read this question would one day realize that the answer would be subjective. Everything is based on individual perceptions and experiences. This makes the right "answer" hard to find.
But all I give you are facts, ribboned with a little bit of an opinion. This is no pissing contest on which of the two is superior.
This is for you to find out which country would be best to live in according to your standards. After reading this article, which one would you choose? Given that you have both options, where would you go?
Read on and find out.
Is it better to live in Germany or the USA? – The Aggressive or the Play It Safe?
Both of these countries are always pitted against each other. Well, for all we know, the cultures of both countries are quite different from one another. So, why compare?
The Americans have that aggressive attitude. The Germans, on the other hand, always play it safe with anything and everything.
So, which is the better country to live in? Here are a few things that can help you decide.
The Good Side
There are advantages to living in both countries. One is better in this aspect while the other excels in another.
Let's explore both of your options.
Germany
From the locals to transportation and access to other nations, Germany has it all. Why don't we see what Germany has in store for us?
Let's go!
The Value of Discipline
When you talk about Germans, one thing comes to mind – Discipline. Well, there are two actually – Discipline and punctuality.
Germans are popular for these two traits. And when you are in Germany, you have to adjust. If you are disciplined and punctual, this is not going to be a problem at all.
When in Germany, you always have to show up a few minutes ahead of time. When you say 3 PM, you don't mean 3-ish. Because in Germany, when you say 3 PM, they arrive at 2:50 to 2:55 PM.
Being late for a minute or two is fine. But you always arrive later than that, forget about you having friends in Germany. They'll dump you.
But punctuality and discipline are good things, right? Right!
Europe at your Doorstep
Let's talk about geography here.
When you live in Germany, a lot of European countries are on your doorstep. First, there's Austria. Then, there's the Czech Republic. And finally, to the other side is France.
And not only that. Once you have a Schengen Visa that's being used in Germany, you can go to as many as 20+ countries in Europe.
These countries are pretty much accessible by trains. This means that the rest of Europe is just right across a stone's throw away. If not, at least it's just one train ride away. That's a nice thought!
World-Class Healthcare Standards
Germany's healthcare is not perfect. But it sure is better than in most countries.
Germany is one of those countries that have implemented a universal healthcare system. Most of the insurance companies are being run by the government.
When going to a hospital, it would normally cost you next to nothing. Plus, get this. There are also some cases when you would even be paid a Krankengeld. This is their term for sickness fund.
What's that? It's the money the government pays you for the compensation you lost while out sick. Now, that is what we call amazing healthcare benefits!
Excellent Transport
Most of Europe has excellent transport systems. You may not believe it, but it is still efficient even if you don't have a car yourself. That is so true, even in Germany. From medium-sized to large metros, all of them have great transportation networks.
Now, when I talk about the transport system, I just don't mean the trains. I also mean buses, trams, and of course, trains. All these make commuting in Germany a pleasant experience.
And what's more, the government is currently considering making transportation free! How's that for greatness?
Education at its Finest
From the year 2014, most German states threw the concept of tuition fees out the window. This is, at least, for undergraduate students in public universities.
What does that mean? This only means that most of the public universities in Germany are now tuition-free. Well, not free like 100%. There's the administration fee and other costs to think of. But these are so low you won't even mind paying.
This just makes going to school exciting in this country.
Pros of Living in the USA
Here, the Americans can't just let this go. They, of course, have all the amazing things that they also want to talk about.
What are they?
Read on to find out.
The Top Universities
Considering to study in the US can be a daunting decision-making process. There are just so many to choose from! And all these are some of the best there is in the world.
A lot of the world's top universities are in the US. There are thousands of universities and colleges in the country. About 180 of them are in the top ranks when it comes to the quality of education.
Beat that!
Entertainment Capital of the World
When you talk about the entertainment capital of the world, what comes to mind? Movies and television? Yes. Most of the time. But once in a while, there are other ideas that come into play.
A few major cities in the US are considered as entertainment capitals. Vegas, for example, has a lot of entertainment options to choose from. There's the nightlife; there are shows, museums, and pool parties.
LA is popular for Hollywood and everything that goes with it. Aside from that, there are corners of the city that attract tourists from far and wide.
New York is popular for Broadway.
The US is never a boring country. Whenever you are in the country, always prepare to be entertained!
The Bad Side
No matter how great a country is, there will always be something in there that could cloud your days.
Let's find out more about these things and see whether moving in is worth it.
Germany: The Locals
I don't mean to say they're not uber friendly. But there just seems to be something about Germans. Compare with Latinos or Asians, or even Americans, the Germans can be a bit cold.
Take note of the words "a bit." I have met friendly Germans. But not all can be that friendly. Must be the language barrier? More of that in a bit.
Germany: The Language Barrier
Well, this is tough.
We know that English is not the country's primary language. It would be good if you know how to speak the German language. But if you don't, you need to get a tutor asap. You can't expect yourself to communicate with exaggerated hand signals all the time!
US: Expensive Education
We are all too familiar with college young American professionals paying off a loan. That's because education in the US is pretty expensive compared to other countries.
And it doesn't stop there.
In recent years, tuition and other fees increased in colleges and universities. It may only be 3%, but considering the cost, it is a huge increase!
US: Crimes
It is quite difficult to pinpoint the main cause of crimes in the US. Some say it can be because they need to revisit their gun laws. Some say it is due to poverty. Some even say it's too much freedom.
Whatever the cause may be, crimes are much higher in the US than in other countries. With 366 violent crimes for every 100,000 Americans, this is high. The property crime rate is at 2,109 for every 100,000 inhabitants.
In the past year, however, the crime rates declined. This may hold a promise for the future. But whether this holds true in the coming years or not, we don't know yet.
We'll see.
Is Germany more expensive than the US? – Education, Housing, and a Lot More!
The answer is no.
The US is more expensive by about 16%.
Surprised? I am not. The US is more expensive, especially when it comes to childcare, housing, and education.
There are other commodities where the US is more affordable. But in general, the Americans still pay more for a comfortable life than the Germans.
Let's see why.
The Good Side
It may be unbelievable, but Germany has cheaper housing and rent than the US.
Aside from this, what else is cheaper in Germany? How about the US?
Read on to find out.
Germany: Housing
Comparing the two countries, the US is more expensive when it comes to housing and rent. Living in the US, on average, is 49.4% more expensive than living in Germany.
The cost of the internet alone in the US is 79.5% more expensive than in Germany. A one-bedroom apartment is 66% more expensive in the US. A three-bedroom house is 85% more expensive for Americans.
Housing and rent make life in Germany fab. They have it easier (and cheaper) in there!
Germany: Education and Childcare
This is something you have to consider when moving to Germany. The Germans, as you may already know, have it great when it comes to the cost of education.
Private schools for your kids are 150% cheaper than those that are in the US. This makes it easier for parents to live in Germany. The fact that you can always have the kindergarten of your choice without so much of a hassle is great!
Plus, you can rest assured that this doesn't stop there. Up to colleges and universities, Germany will always be cheaper.
Germany: Groceries
Home cooks, this is something for you!
The cost of groceries in Germany is way cheaper than in the US. Let's take a look at the cost of a loaf of bread.
A loaf is 72% cheaper in Germany. Local cheese is about 19% cheaper here as well.
The only thing that the US wins at is milk. They're cheaper by 10%. But the Germans won it in the cheese department. And I adore cheese more than anything else. So, Germany it is then.
USA: Restaurants
When home cooks celebrate in Germany, those that love dining out would love it in the US. This is such good news for you guys.
Know that fast food restaurants are 16% cheaper in the US than in Germany. And while we're at it, let's talk about Coca-Cola. A bottle is 28% more affordable in the States.
So, if you can't live without a bottle of Coke, you'd better choose the US.
USA: Gas
While transportation in Germany is amazing, there's something else the US has in store.
Gas is cheaper in the US by about 58%. This makes driving in this country the preferred mode of transportation.
The Germans can ride their buses and trains all they like. But the Americans will always drive. Gas is cheaper in these parts!
The Bad Side
There are a few expensive commodities in each of these countries. Are you renting in the US? This can be terrible at some point.
Are you buying a car in Germany? That's a bad idea. Gas is more expensive here than in the US.
Aside from these, let's take a look at the more expensive pleasures in both locations.
Germany: Utilities
If there is one thing that is more expensive in Germany, it is the utility cost.
On average, the cost of water, electricity, and everything else can amount to about $250 per month. This is way more expensive than the $162 Americans have to pay per month.
To give you a better perspective, Germany is the 10th most expensive in the world when it comes to utilities. The US is ranked 44th. Not bad!
Germany: Clothing Expenses
Germany is more expensive when it comes to clothing. On average, a German can spend as much as $106 on clothing.
An American, on the other hand, can only get to spend about $76 for the same commodities.
Now, that's what I call fab!
USA: The Internet
The US gets the brunt of internet costs than Germany.
In fact, for an internet speed of about 6Mbps, the US is 53% more expensive than Germany.
I know a connection is essential nowadays. This is what makes Germany better than the US. At least when it comes to the internet connection, that is.
USA: Real Estate
This is as real as I can get it to be.
Did you know that in the US, the price of real estate is 11% more than in Germany? Yep, you heard (read) it right.
This is what makes homelessness a concern in the US more than it is in Germany. So, if you want a cheaper home to call your own, Germany is the answer.
Is Germany's economy better than the US? – Machinery versus Technologies
For your information, Germany is the fifth-largest economy in the world. This is when it comes to PPP terms. It is also Europe's largest.
But is this enough justification to work in the country? Will you fare well finding a job in the US rather than in Germany?
After this, you would learn that it is not merely with the economic standing that you should consider. There are factors to take note of.
Let's take a look at both countries and see which one suits you best when it comes to working.
The Good Side
There are a lot of good things in Germany. There are also many good things in the US.
Depending on your preferences, which one suits you best? Here are a few good things both countries boast of.
Germany: Working Hours
One of the things you would love in Germany is its flexible working hours.
For an average worker in Germany, work is from Monday to Saturday. You get Sundays off most of the time. But why is this an advantage?
Because in a week, one cannot work for more than 48 hours. Now, divide the 48 hours by six days. That's shorter workdays for you.
Germany: Social Security
Out of the many countries in the world, Germany has one of the best social security systems. It is elaborate. But it works.
The country's social security system is superb. It ensures that its locals are taken care of even when they're sick. Germans are also covered even when they get unemployed. And this is not just any help. This is helpful to the maximum level when you need it.
Payments can be up to 40% of the income. But as companies pay half of it, employees shell out the remaining 20%.
This makes up for an elaborate yet amazing social security system. This is one that takes care of you. This is one help that you are assured of whenever you need it most.
USA: Salaries
A personal income is your total earnings. This would include wages, investments, and a lot more.
The US has one of the highest salaries in the region. And with an average income of $52,000 per year, who are we to complain?
USA: Find Jobs Easily
Americans tend to be more aggressive than the Germans.
The Americans are popular for trying things out, for always reinventing. This is working to their advantage.
The number of industries in the country is sky-high.
It is always easier to find jobs in the US. Whether you want to be a waitress or an actress, you can still have it all.
The Bad Side
Now, let's get to the other side.
Here, we talk about a few things that may not be as hearty as we want them to be.
Are you ready?
Here they go.
Germany: Taxes!
Well, this is one of those that could change your mind about living in Germany. I don't know if you know it. But Germany is the third highest in the world when it comes to corporate income taxes. The rate is at 29.8%. Other countries have it higher (France, for example). But compare it with the salary rates in the country, this is alarming!
Germany: Low Salaries
Compared to the US, Germany has low salaries. Like, it can be almost half of what an average American gets.
When working in Germany, a guy that gets $1,900 per month for salaries is already lucky.
USA: Long Hours
This is one of the worst things about working in the US.
Most Americans tend to work longer hours compared to other nations. It seems like the longer you work, the more you get appreciated by the company.
Where is that work-life balance, then?
Nada!
Conclusion
Now that you have all this information have you already made a decision?
Living in any of these countries has its own advantages and disadvantages. But what matters the most is the preference of the person that's moving. Here, we talk about what is more important to you.
For me, I would rather be in Germany. It has affordable education and cheap transportation. With these in mind, I know I can survive the country.
I could even start learning how to speak the German language if it gets to that.
How about you?
Where would you rather live?