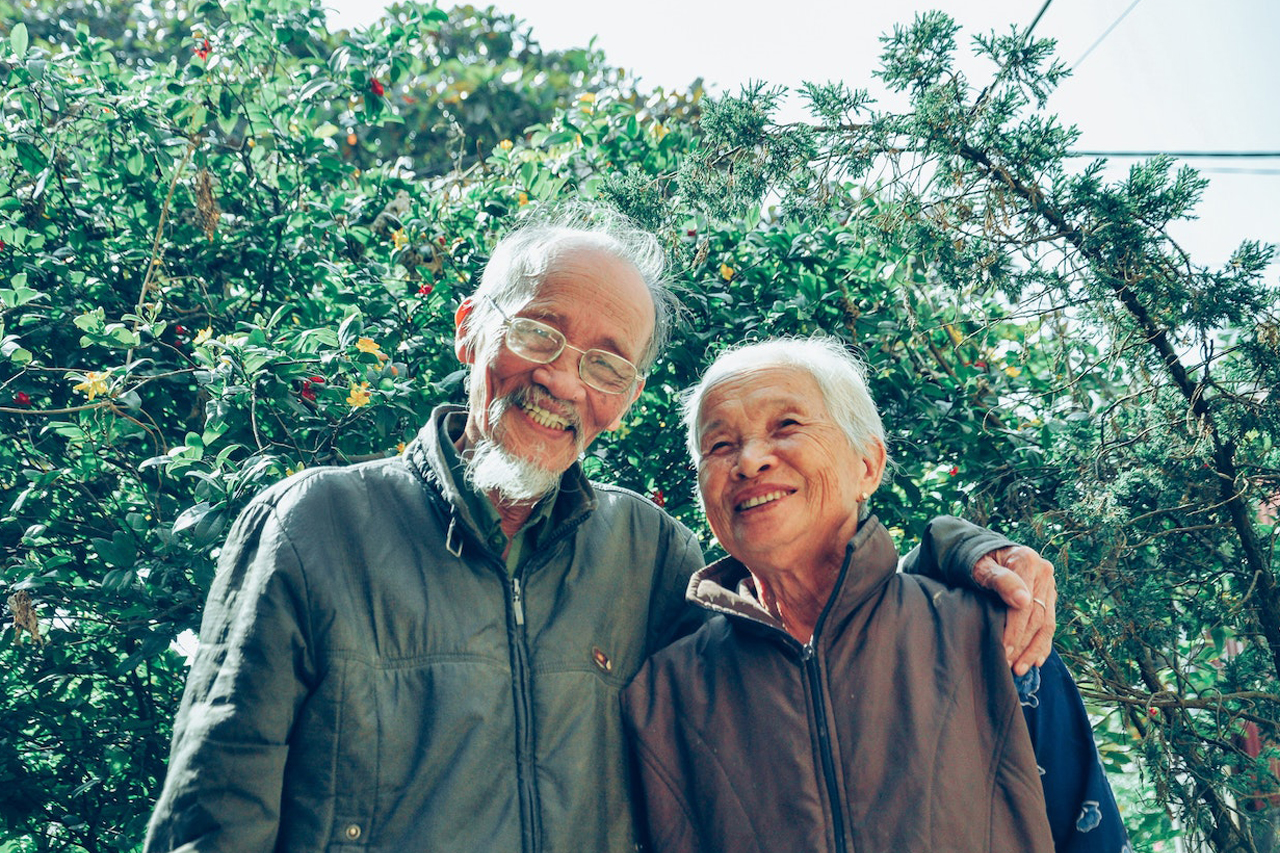 Utah is one of the country's most beautiful outdoor states.
It is a state filled with fantastic ski resorts, awesome national and state parks, and natural wonders so amazing you will not find them anywhere else.
And the best way to see Utah is to go on a road trip. It is the best way to see the sights and experience Utah as it is. Scenic drives are everywhere all over the state.
If you are into cultural highlights of the state, you can head to Salt Lake City. You also visit Salt Lake if you are into skiing.
On the other hand, other activities like ATV motorcycle, mountain biking, hiking, camping, riding, and even off-road pursuits are either in Moab or St. George.
You will even find several lakes when in Utah. You can bask on one of their beaches or even go for a boat ride here.
Always remember that the elevation of Utah varies. Some areas can be hot and sunny. At the same time, another area in Utah may be snowing.
A few parks have limited access, especially during winter. However, for most parts of the year, these parks are open.
For seniors who want to explore, here are the best tours and attractions that Utah has to offer.
1. Bus Tour of Salt Lake City
For the elderly, exploring the city of Salt Lake is easy with this bus tour.
The bus tour lasts for two hours and a half, during which you get to see the top urban attractions of the city. Some popular destinations in this tour are Temple Square, Morton Trail, the State Capitol Building, and Deseret Village.
You will also be stopping at Fort Douglas and several other sites of the 2002 Winter Olympic Games.
Also, you will have lunch at the Lion House. This place used to be the home of pioneer Brigham Young.
While on tour, you will also see a live recital at the famous Mormon Tabernacle.
After pickup from your hotel downtown, you will start your journey around Salt Lake City by exploring the State Capitol Building. You will then go to the Old Desert Village, where you will see the Mormon Trail.
From here, you will also be visiting other sites within Salt Lake City.
It is a tour where you will see most of the city's popular destinations in two and a half hours.
The tour has a guide to tell stories and provide information as you see places.
2. Monument Valley Horseback Tour
Take this tour to cover more grounds in Monument Valley minus the footsore.
Of course, before deciding on this tour, you must know how to ride a horse.
Get those boots and head over to the stables. The stables are a few steps away from the Monument Valley Visitor Center.
Once in the stables, hop in the saddle and get on with the ride of your life.
You will have a guide who will lead you along the desert trails.
Take in the beauty of the Mitten Buttes and Merrick Buttes from below. Admire the towering heights of Sentinel Mesa.
A tour is a unique approach to exploring the iconic sandstone buttes.
You will also have a wide selection of horses to fit your expertise and experience. Whether you are an expert, the rider on a relaxed pace, or somebody who needs attention, you got it here.
The tour includes cowboy hats, helmets, personal protective equipment, and all fees and taxes.
Food and drinks are also provided.
3.Arches National Park 4 x 4 Tour from Moab
To truly experience the unequaled beauty of the Arches National Park, you must explore all its isolated areas.
In this 4 x 4 tour of the Arches National Park, you will explore all its corners via a 4WD tour. The tour starts at Moab, where you will have an expert guide helping you navigate the backcountry to different spots, known and unknown.
You will see places like the Tower Arch and the red rocks at Marching Men and Eye of the Whale.
You will also get to stop and see some fossilized dinosaur tracks.
The tour will bring you to the remotest parts of the national park. You will be mostly away from the crowds as you explore unique geological formations.
There will be sandstone spires. You will see layered red rocks and a lot more.
Travelers choose this tour because it is the only one that can reach the remote corners of the national park.
The tour includes a pickup from your hotel. You can bring your food, but if you don't, food is already part of the package. It also comes with water and lemonade.
4. Canyonlands Half-Day Tour from Moab
The tour, taken on a 4WD Adventure, takes from Moab.
It lasts for half a day, and you will explore the rugged, red-stone interiors of the Canyonlands National Park.
Here, you will experience all the beauty of the Island in the Sky district. Included in the tour is a stop at the Gooseneck Overlook.
A professional guide will come with you and help you navigate the vehicle as you go through the switchbacks of White Rim Road.
Here, you will pass by the remains of the ancient Pueblo civilizations. You will also admire the canyon walls that drop at an astonishing height of 1,000 feet.
The drive will be easy, so you don't have to worry.
The views you will get of the meandering Colorado River greatly help make time pass by so quickly.
On the Canyonlands National Park Tour, you will visit the many sandstone mesas of Island in the Sky.
During the tour, you will stop at scenic lookouts and enjoy its panoramic views, including that of canyon country. This destination stands more than 300 meters tall.
You will also be traveling the rugged terrains of the Shafer Trail. This part of the tour will show you rock art from ancient indigenous Pueblo cultures.
There are several options for this tour. You can go on a morning tour, an afternoon tour, or a sunset tour.
These tours include a professional guide, transportation, ice water (or soft drinks), and food. Park entrances are also part of the package.
All you need to do is to show up!
5. Great Chamber/Peekaboo Slot Tour
Maximize your visit to Zion National Park with this tour.
The tour is a small-group, guided tour. It will have you enjoy and have memorable photos at the Slot Canyon.
If you are into walking, go ahead and take this tour. Here, you will meet your guide at the trailhead.
From there, you will ride an off-road vehicle and walk through the impressive canyon. The walk would be for about half a mile.
However, if you feel that walking is not for you, you should reconsider.
Anyway, this tour also gets you to visit a hidden cave. You will also see a bit more by stopping at the Great Chamber.
The tour is excellent with families. Also, if you have active kids, this tour is perfect.
This tour will last for about four hours. Bottled water, lunch, and private transportation come with the package.
6. The Ultimate Sunset Tour of Monument Valley
This tour will allow you to see Monument Valley at its most beautiful – during sunset.
Here, a Navajo guide goes with you and takes you to the backcountry and other corners that no ordinary visitor can access.
Aside from that, you will also immerse yourself in the indigenous culture, which includes an introduction to Navajo rug weaving and Navajo performances.
The sunset tour of Monument Valley comes with a pickup and drop-off at your hotel. The package includes the park admission fee, the Tribal Park admission fee, and bottled water.
7. Helicopter Tour of Zion National Park
Zion will always have a lot of crowds. You may want to avoid traveling with a big group in your senior years. This tour will be the answer to your prayers.
The tour will let you enjoy the land without bumping into other tourists. In your twilight years, you do not need to fight for space.
The helicopter tour will cover about 55 miles of the park. You will have a nice view above famous places like the Kolob Canyon, Smith Mesa, and Canaan Mountain.
While you soar over Zion National Park, you can wave to the crowd below.
8. Evening Experience of Monument Valley
In your prime years, you get to develop an appreciation of culture and beautiful evenings.
This tour will give you these two things – a beautiful evening while appreciating the rich Navajo culture.
First, you will have to take an exploration of Monument Valley. The Monument Valley will be your backdrop in this tour. A Navajo guide will also be with you all the way. This part of the tour happens around sunset and will take about two hours and a half.
Admire the red rock formations of Monument Valley amidst the golden glow of the sunset.
And when the sunset tour is over, sit down for a traditional Navajo dinner. This meal will be in the area of Rain God Mesa. While having your dinner, you will, of course, have entertainment.
There will be Navajo music and dancing. After so much dancing, there will be storytelling around the campfire.
What is different about this tour is that it allows you to visit some restricted areas of the valley.
The tour guide also speaks English.
Aside from the guide, this tour includes a hotel pickup, entrance fees, dinner, and drinks.
9. Campfire Tours in Kanab
Who says seniors can't do campfires?
Campfires are not just for kids.
On this tour, you can enjoy an evening around the campfire. There is a relaxing vibe with campfires. Plus, the location is excellent.
The tour will bring you to a private canyon. You might also find the location familiar if you are into movies. The area has always been a favorite filming location for many years.
You will get up close and personal in this area with the Texas Longhorns. You will also gather around the campfire and make s'mores using homemade marshmallows. Plus, the stars will be beautiful in the night sky.
Of course, there will be no crowds here. It will be just you and your company.
Spend an evening stargazing in this unique location.
By the way, you can also bring your marshmallows. But the homemade ones are amazing.
10. Salt Lake City Brewery Tour
This tour should be perfect for you if you want to taste beer brewed in the city.
This tour is an excellent introduction to the world of local craft beer.
The tour lasts for a few hours. Spend these few hours of your day learning all the things you need to know about the history and production of beer. You do all these things while enjoying up to 12 samples of their delicious draft beer.
But make sure that you know your limitations. You cannot sip all 12 if your alcohol tolerance is lower than 12 sips.
Imagine all your life, you have been looking for the perfectly brewed craft beer. You might find that perfect brew in Utah. If you are into beer, this tour is perfect.
But you can pick a salty pretzel for your snack if you are not into beer sampling.
The tour comes with alcoholic beverages as you sample them. When you get this tour package, you will also get a guide, a hotel pickup and drop-off, and complimentary transportation.
Cheers!
11. Snowshoe Excursion in Park City
As mentioned earlier, Utah is a state where all seasons exist.
You can have sun in one corner of the state and snow in another.
This tour will let you discover the mountains of Park City differently.
The tour comes with a guide. All you have to do is show up and provide your gear; voila, you have picturesque area scenes.
And one important factor why this tour is ideal is because you will have a guide and nothing else. You will not join a group, nor will you travel with strangers.
As you know, being this age, there are times when privacy is key to a happy vacation.
The tour will let you enjoy the picturesque views minus the crowd.
You can go through snow-covered mountains and valleys. You can enjoy the stunning views of the area. Just make sure to take extra precautions. If, at your age, you are into snowboarding, who am I to stop you?
Besides, the guide will discuss safety measures anyway before you start.
You can choose either a morning tour or an afternoon tour.
The tour package includes transfers from your hotel, bottled water, snacks, and entrance fees.
—
Utah is one of the destinations you should visit right now.
It is a state with the sun, the snow, and mild winters in one. If there is one thing I always recommend, it should be any of the 11 above.
How about you?
Is there a destination in Utah you would like included on the list?
Let me know.