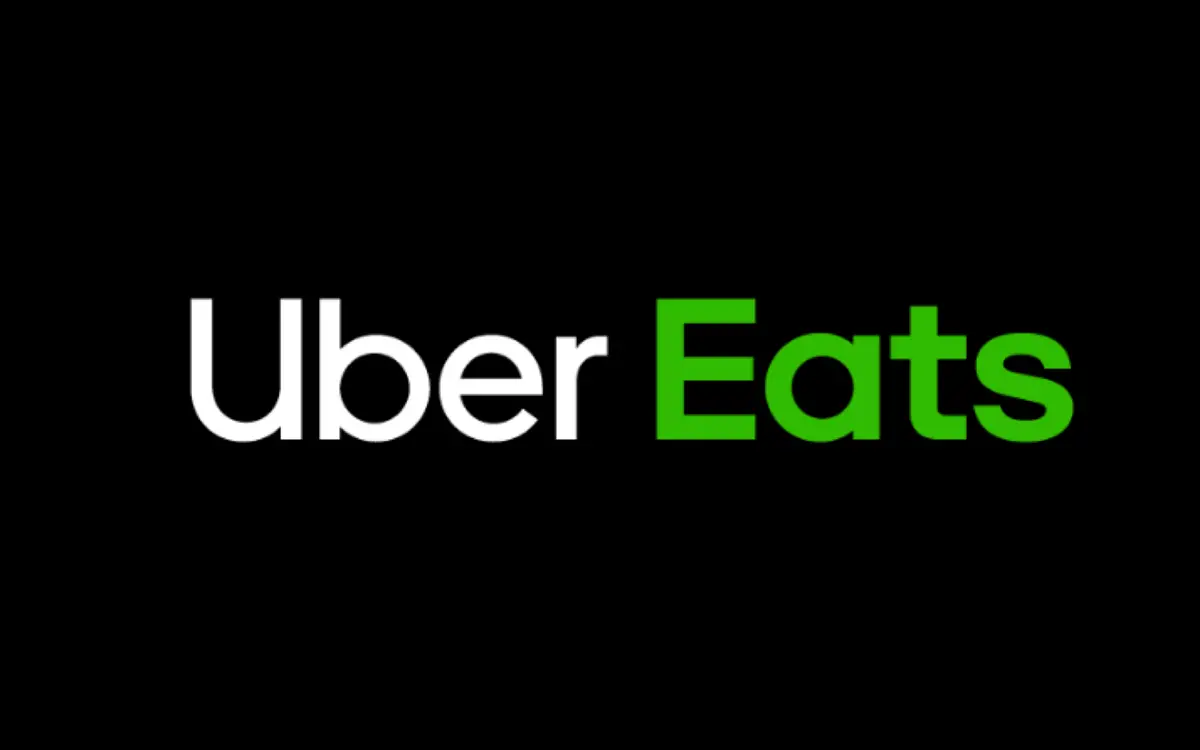 Uber Eats do not deliver straight to hotel rooms. They can only present food and parcels in the hotel reception and ask guests to pick them from there.
Uber Eats generally deliver food to hotels and many accommodation sites; however, they do not appear in your hotel rooms. You need to get your food or packages in your hotel's reception, valet, or let the bell services deliver to your room.
This act is a common practice that makes delivery drivers safe, cuts off waiting time, and lessens the flow of people roaming around the hotel hallways. However, some hotels may enable riders to walk up to the room and personally deliver the parcel to the customer.
What Is the Most Used Food Delivery App?
Uber Eats is the most used food delivery application. They are active in almost six continents and come first or second in gross orders to most countries.
With 66 million users worldwide, Uber Eats is the most popular food delivery service. It has almost as much as 29 percent share of the world food delivery industry. Uber Eats is accessible in over 6,000 cities and supports 600,000 food establishments internationally.
The average waiting time for you to have your food delivered through Uber Eats is approximately 30 minutes. This good waiting time is one of the reasons why many people are giving their trust to this widely used international food delivery service.
In 2020, the company produced $4.8 billion in annual revenue, a 152 percent growth year over year, and gross bookings exceeded $30 billion.
Food delivery is a massive industry fueled by the service sector that has swept across North America, Europe, and Asia over the last decade.
Here are a few of the multiple notable food delivery services.
Food Delivery Services
Grubhub

GrubHub is available for IOS and android phones. They are open to over 3,200 United States Cities and London. You can enter your specific location, and the application will eventually show you the nearby restaurants and food stalls in your area.

GrubHub+ is a service in which partaking restaurants allow unlimited deliveries for a monthly fee of $10. GrubHub charges a minimal fee for their deliveries to any specific location. The application now provides contact-free delivery and an order pickup option for those who prefer to pick up their food independently.

DoorDash

DoorDash is similar to other food delivery services in that you can order from nearby restaurants and have your meal given to you by a delivery driver. The application is available in over 800 cities throughout the United States and Canada, including Atlanta, Seattle, Boston, New York, and Chicago.

The fee varies depending on the restaurant. The inclusion of the cost of your meal, delivery fees, and an optional tip is in the price. Some restaurant chains charge a service fee in addition to the price of the meal. Apple Pay and credit cards, and debit cards are their modes of payment.

DashPass is a $10 monthly subscription that offers a "$0 delivery fee and reduced service fees for subscriptions when ordering $12 or more from any DashPass-eligible diner.

Uber Eats

Uber Eats is a stand-alone delivery app presently available in several cities, including Chicago and Los Angeles. While Uber Eats is very similar to Uber, they share many features, such as estimated delivery times and cashless transactions. Uber Eats is available on every IOS and android device.

Even in smaller cities, Uber Eats is an excellent option for availability. The app gained its reputation for its usability and browsing friendliness. The application has over 500 cities worldwide, including Singapore, Tokyo, Portland, Austin, and Baltimore.

Uber Eats has a service charge of 15% of the order's subtotal. They also offer a $10-per-month Eats Pass membership that includes free delivery and a 5% discount on orders over $15. Also, there are gift cards available.

Postmates

Postamates are available on IOS and android devices. This delivery service offers more than just foods in its application. They deliver almost anything at your doorsteps, including groceries and alcohol. Postmates is currently available in over 4,200 cities across the United States, including fifty states.

Every order is subject to a service charge, and during high point delivery times, extra Blitz Pricing fees can also incur. Postmates also has an "Infinite" service for $10 per month that includes free delivery from select restaurants and shops on orders over $12.

Instacart

Instacart is a grocery delivery application that lets you order online and deliver your stuff from nearby stores, sometimes within an hour after you book. You need to add things to your cart, and a shop assistant will assemble your request.

You can pick up your order in-store also. Instacart application is available on both IOS and android devices.

Instacart offers over 25,000 grocery stores in 5,500 cities across the United States and Canada. Areas also include San Francisco, Los Angeles, Chicago, New York, Washington D.C., Atlanta, and many more.

Delivery fees begin at $4, but there may be additional fees, such as a hectic pricing fee. Instacart also offers an Express membership, which entitles you to free delivery on $35 and above orders.

ChowNow

ChowNow is a food delivery app available on IOS and Android gadgets. This mobile application is simple and provides valuable information when deciding on a portion of food. This app's features include cuisine type and a list of restaurants in your nearby area.

ChowNow is available in major metropolitan areas throughout the United States, including New York, Chicago, Los Angeles, Seattle, Denver, and Dallas.

There is no predefined fee for food and delivery with ChowNow because they determine the cost by the restaurant's prices and distance from you. Before you place your order, ChowNow will evaluate the precise pricing for the restaurant you select.

GoPuff

GoPuff is available on every IOS and android device. From power cords and toiletries to your favorite beverages, GoPuff has it all.

They are accessible throughout the United States but have a powerful presence in over 150 cities and areas in the South and Midwest and expanding into new places. They offer a $6-per-month subscription with free delivery. The version is free to use, but delivery costs $2 with goPuff.
What Is the Most Popular Delivery Food App?
DoorDash is the most popular delivery food application. DoorDash and its affiliated companies accounted for 57% of meal delivery sales in the United States.
To date, DoorDash is the most popular food delivery app. The statistical analysis in which it acquires nearly half of the percentage of American food errands involves card payment purchase decisions from a panel of millions of US consumers.
The application also has one of the friendliest and most user-friendly interfaces, making it an excellent choice for newbies or anyone new to online food applications. You need to input your zip code, and DoorDash will show you a list of all the participating diners in your area, along with their estimated response time.
DoorDash is accessible in more than 4,000 cities all over North America, Canada, and Australia, and users can save money on expenses by paying $9.99 per month for DashPass. The company charges a flat delivery charge of $5.99. The restaurant usually sets this cost.
A first-time user will receive some discounts and offers, such as free delivery or a 20% discount on your first purchase.
Is Uber Eats or Grubhub Better?
Uber Eats is better compared to Grubhub in terms of pricing and customer reach. Uber Eats currently has the highest market share of food delivery orders and the lowest prices for customers while operating in almost six continents worldwide.
The reach of Uber Eats falls into approximately of almost 6,000 cities worldwide. Grubhub app is currently accessible in over 3,000 cities across all fifty states in the United States.
Pricewise, Uber Eats edges the other application. It offers a lower total meal price compared to the other. Uber Eats may start charging a delivery fee, a service charge, and a small order fee, which varies by city. They also offer to avail their Eats Pass, a saver that costs $9.99 per month and includes free delivery service and a 5% discount on orders over $15.
Ordering from Grubhub varies by the diner, as does the minimum purchase price. GrubHub+, a subscription service to free delivery similar to Uber Eats, costs $9.99 per month.
Every restaurant listing on Uber Eats involves the delivery price right underneath the title. It is also upfront in its delivery cost indication. Uber Eats also offers a lot of friendlier user interfaces on its application.
Grubhub, on the other hand, does not display the delivery costs on restaurant listings, so the overall cost is not immediately apparent. Instead, it will not reveal the delivery price until you have selected menu options and managed to reach the checkout, making it difficult to assess the total cost.
Uber Eats even provides detailed lists of restaurant chains sorted by the delivery cost, making it much easier to find a low-cost alternative before even browsing a menu.
Also, Uber Eats' delivery time is much faster than Grubhub's. When you order from Uber Eats, you can always track the rider's location, so you will know if they are on the way to you. This feature is similar to Uber ridesharing.
However, Grubhub, which frequently subcontracts delivery to restaurant employees, often does not provide this function. Thus, the delay might come in your way.
Is Uber Eats Cheaper Than DoorDash?
DoorDash is cheaper compared to Uber Eats when it comes to ordering fees. DoorDash frequently has a lower minimum order than Uber Eats, which means they waive the small order fee if you only order one product. Also, DoorDash's service charges are generally 10 to 11 percent of the order subtotal, whereas Uber Eats' can be as high as 15 percent.
Uber Eats and DoorDash cost a delivery charge, service charges, and, on occasion, a small order cost. The food delivery service charges between 99 cents and $7.99 per order for delivery, plus a service fee approximately from 7% to 15%. DoorDash goes for smaller meals because there is no minimum order requirement.
DoorDash also has a cheaper option to Uber Eats that will save you money. Their method of cutting costs and receiving additional benefits is to purchase a DashPass, a $9.99 per month subscription service that provides unlimited delivery orders from thousands of eligible restaurants with no delivery fee on orders over $12.
Additionally, new customers can get free delivery on their first order from DoorDash. On the other hand, Uber Eats does have a minimum order value that makes it not so cheap.
As per Uber Eats, if your total price from your ordered meals falls below a certain amount, you will be charged a $2 to $3 order fee. Their Small Order Fee varies depending on location. Subtotals charge $2 if you order less than $10, and subtotals $3 for less than $15.
Can You Have Packages Delivered to A Hotel?
Most hotels accept parcels and packages on behalf of their guests. It would help to inform your hotel that you expect boxes and containers not to discard them.
Most hotels accept packages, and they are well written in their hotel services online. However, you need to ask the receptionist if they allow taking boxes on your behalf
to be sure.
The most popular delivered packages are groceries and luggage of the guests, which they ship ahead before their check-in dates. So, to avoid your things getting rejected or thrown by hotel staff, you need to let them know that there are some packages on the way for you.
How To Make Your Packages and Parcels Safe?
Shipping necessary packages to your preferred hotel in advance require a proper method to keep them safe during transit.
Pack your parcels correctly.

It would be best to pack your things neatly and correctly to avoid them getting shattered. You need to use sturdy packing materials such as tapes and knots to prevent slipping during transit. For luggage, make sure to have a secured lock not to open even if you tossed it upside down.

Get Insurance.

One of your assurances that you can have something in case an unfortunate event might occur is to get your things insured. This way, either your packages might get stolen, damaged, or lost, and the insurance company will compensate you. You will never know what lies ahead each time, and if these are important things to you, you need to have at least repayment for possible damages.