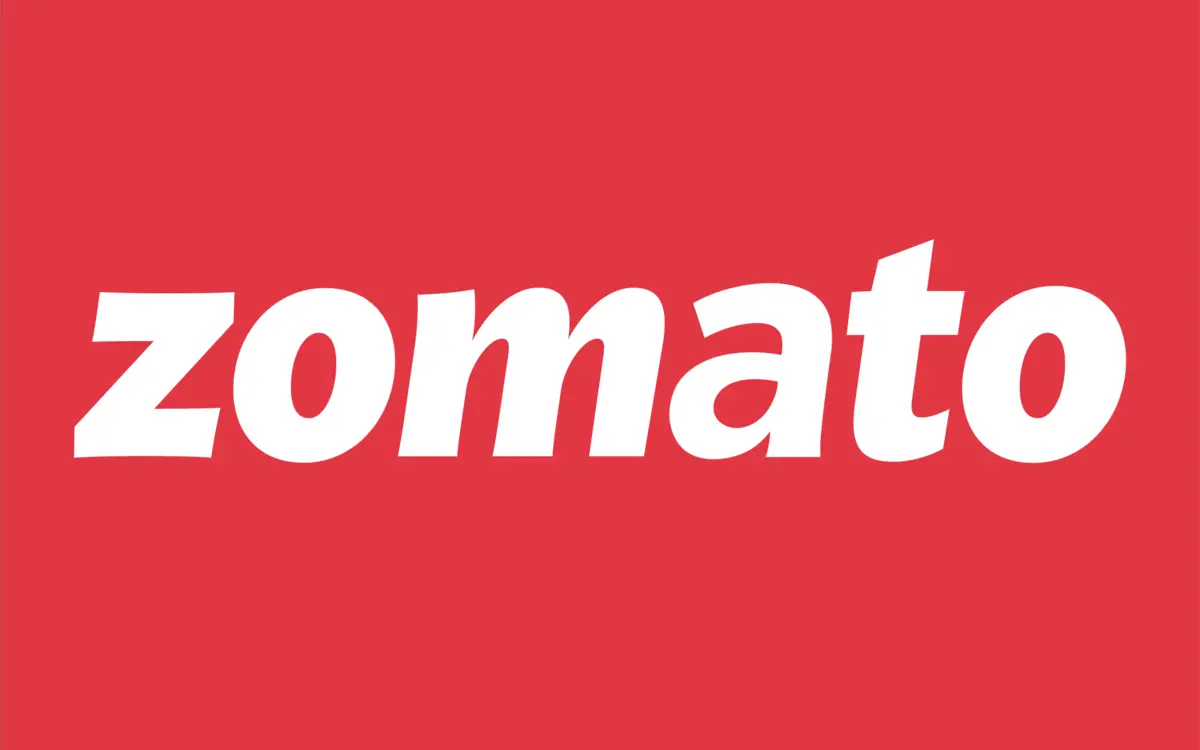 Zomato is an Indian food delivery app launched in 2010. It first debuted in Dubai in 2012 and is still considered one of Dubai's best food delivery apps.
It's no surprise that many individuals utilize food delivery apps due to their ease of use and variety of options. Furthermore, it is safer for consumers to use food delivery apps rather than dining in restaurants because of the ongoing pandemic.
Zomato is among the most frequently used food delivery application in Dubai. The app began in India, then extended to the United Arab Emirates as its first worldwide expansion in 2012. Since its launch, Dubai has become one of the primary users of Zomato.
Zomato's technological platform connects customers, restaurant partners, and delivery partners, which serves their various demands.
Customers use Zomato to find and book restaurants, read and write customer reviews, see and upload images, order food delivery, book a table, and pay for their meals when eating out.
Zomato also equips restaurant partners with industry-specific marketing tools to interact and gain consumers.
Other than the UAE, Zomato is available in various countries as well such as Australia, Brazil, Chile, Canada, Chile, Czech Republic, India, Indonesia, Ireland, Italy, Lebanon, Malaysia, New Zealand, Philippines, Poland, Portugal, Qatar, Singapore, Slovakia, South Africa, Sri Lanka, Turkey, United Kingdom, and the United States.
The following are some of the things you can expect in using Zomato in Dubai:
The app contains all information about the restaurant, including ratings, customer reviews, the pricing for two people, and even the menu. Breakfast, lunch, dinner, and delivery are just a few of the categories you may look through.
Zomato presents a curated list of top restaurants, cafes, pubs, and bars in Dubai, based on trends.
The delivery app also gives information on local restaurants and features like online ordering and table reservations if you feel like dining out.
Zomato has a membership plan called "Zomato Pro" that offers privileges good for three months or a year.
If you are wondering how Zomato operates, refer to the following steps below:
Step 1: Users may browse and order meals from numerous restaurants via the mobile app solution or website.
Step 2: When a restaurant owner receives an order request, they prepare the dish.
Step 3: Once the meal is ready to be delivered, the delivery companies will take care of it.
Step 4: The meal is delivered to the customer's selected location by the delivery company.
Step 5: Customers may make purchases and provide evaluations based on their experience using the payment methods offered.
If you want a contactless delivery, convenience, and various options to choose from while in Dubai, Zomato is the one for you.
How to use Zomato in Dubai
You only need to download the app and input the correct address to start using Zomato in Dubai. Zomato Dubai also has a customer care number and email address to cater to general inquiries, suggestions, and complaints.
If you wonder about the difference between using Zomato in Dubai and other countries, like any app, the process is the same. Just input the correct address and further essential details to avoid getting in trouble.
Zomato also lets you describe your location in any way you want, especially in Dubai since places with local landmarks are more accessible to identify than street names and numbers. Zomato also gives you the option to determine your location automatically.
Even though Zomato is a simple application to use, there is sure to be some confusion when purchasing something online for the first time. If you are looking for a delicious meal from a restaurant but don't know how to get it through Zomato, the steps outlined below are for you:
Download the Zomato app. Zomato is both available for Android and iOS.
After installing, open the Zomato app. Allow Zomato to access your device's location. You can start signing up thru your google account or by entering your phone number.
After signing up or logging in, you can now start browsing the app for food or restaurants. You can make use of the filters or search bar.
After selecting and deciding which restaurant, tap on the "Order Delivery" from the right side.
After that, you'll have access to the whole menu, including prices for each dish. At this point, you must select the food you wish to order and add it to your cart.
Go to "View Cart" at the bottom of your screen once you've added your order. You'll be able to check your total pricing at this time.

You may also provide the restaurant with additional cooking instructions, such as if you have an allergy to anything or want your cuisine to be less hot, etc.

Select the proper address where you want your meal delivered. (You can see this option at the bottom of your screen.)
You may pay via COD or Cash on Delivery or via Credit Card. Alternatively, you can use a variety of e-wallet or online payment methods. Credit and debit cards, for example.
After you've made your selection, you may pay (assuming you didn't purchase for COD) then your order is placed.
If "Order Delivery" does not appear on the restaurant's page, it indicates the restaurant is closed.
Don't worry if you're wondering about your order; you can always track your order from the app. Moreover, if you have any complaints, suggestions, or general inquiries, you can call them or send them an email:
Zomato Dubai's customer care phone number: +971 4 351 9170
Zomato Dubai's email address: restaurants@zomato.com
They also have their head office in Dubai: 1305, 13th Floor. Burj Al Salam Office Tower, Sheikh Zayed Road – Dubai – United Arab Emirates.
What is Zomato Pro Dubai?
Zomato Pro is a membership package of Zomato that comes with benefits and discounts on dining out and delivery orders at some of the best restaurants in Dubai. You have the option of signing up for a three-month or 12-month membership.
Other than Zomato Pro, you may have heard about Zomato Gold. If you are not sure about the difference between the two, Zomato Pro is simply the upgraded version of Zomato Gold.
In August 2020, Zomato introduced an enhanced version of its successful Gold subscription. They updated all existing Zomato Gold users to Zomato Pro automatically. Zomato Pro is the new name for the rebranded and enhanced subscription plan.
Discounts and deals on dining-out and delivery orders are among the perks of Zomato Pro. Members of the Zomato Pro program also receive priority delivery on online orders.
You have two subscription choices with Zomato Pro: a three-month membership or a 12-month membership.
Zomato Pro membership price in Dubai:
Zomato Pro Membership Plan Price
3-month $7.90
12-month $26.95
Benefits of using Zomato Pro
Zomato Pro offers up to 40% off on dining out.
Has money-back guarantee
There is no cap on the discount, which means no daily, weekly, or monthly limits.
The Zomato Pro members will get exclusive delivery offers unavailable to other Zomato users.
On Zomato, Pro members will also receive expedited delivery. When we seek a Zomato Valet to deliver your meal, any order placed by a Pro member will leap to the head of the real-time queue.
You can expect to receive your orders 15-20% quicker than the average delivery time.
Ways to get Zomato Pro for free
Option 1: Use the activation code to get a 3-month free Zomato pro membership.
On the Zomato website or app, select the 3-month Zomato pro subscription and enter the activation code to begin your membership. The purpose of the activation code is to extend the subscriptions of existing Pro members.
To receive the Zomato pro activation code, you'll need 150 Supercoins.
The steps on how to generate Zomato Pro activation code are as follows:
Open the Zomato app. However, only those with a Zomato Pro account may log in.
Go to the Zomato Pro Section to get Superpower.
Get a Free Zomato Pro Activation Code
Send To Gift Free Pro Membership to your family and friends. Note that you can only use the Zomato SuperPower Gift Code three times.

If you have Zomato SuperPower Gift Code shared with you, you can now use Zomato Pro free without paying the membership fee.
Option 2: With Paytm First, you may get a free Zomato Pro subscription.
Paytm is granting its first members a 3-month membership to Zomato Pro. To begin your 3-month free membership, get the activation code from the Paytm app and open the Zomato app to use the promo code.
Below are the steps on how to get the activation code from the Paytm app:
On the Paytm app, go over to the Paytm First section.
Select the Zomato Pro offer.
Take note of the activation code.
Launch the Zomato app.
Choose Zomato Pro.
Select 'Have a Membership Activation Code' from the drop-down menu.
Use the discount code, then get a free 3-month membership.
Subscribing to Zomato Pro gives you access to various benefits that it doesn't offer to others.
What are the best food delivery apps in Dubai?
Other than Zomato, you can check EatEasy, Deliveroo, and Talabat. These food delivery apps are among Dubai's best food delivery apps alongside Zomato.
The days of waiting for the ideal dinner are over because everything is now at your fingertips. You can place your order and have your food delivered to your home.
The following is the list of the best food delivery apps in Dubai:
Zomato

Of course, Zomato is on top of our list. Dubai has been one of Zomato's most prosperous countries to date. Zomato is one of Dubai's most dependable meal delivery applications, providing information on the top eateries.

For the following reasons, it is known as the best app for food delivery in Dubai:

o The app has a theme-based curated list that allows you to search for the best burger places, top trending eateries, and ideal dating settings.

o It features a large restaurant network with extensive user-generated ratings and reviews.

o You may also use this app to phone a restaurant and make a reservation.

o The app also contains Zomato Pro, which has some of the finest bargains in Dubai and provides consumers with infinite advantages.

o The delivery charges are at a minimum.

o Zomato is an easy-to-use interface with the ability to report late deliveries.

o Zomato is available for both Android and iOS devices.

EatEasy

The ever-famous EatEasy is next on the list. EatEasy is the ideal two-in-one app for those on the road, offering groceries and meal delivery. If you're looking for a hassle-free online meal delivery experience in Dubai, these are some of the services EatEasy has to offer:

o An interactive front-end menu for clients combines a selection of halal, traditional, and international meals from various eateries.

o Pickup and meal delivery choices are separated based on the user's location.

o Besides Dubai, which serves as a center for local food enterprises, EatEasy is available in other Emirate locations.

o You can redeem the cashback incentive after a certain amount of orders.

o Users in Dubai may use the software on their Android, iOS, and desktop devices with ease.

o You can pay with (COD) cash on delivery, credit card, or cash.

Deliveroo

Deliveroo is a strong recommendation for anyone looking for dependable food ordering applications in Dubai.

This software categorizes eateries based on their geographical location. Depending on where you are ordering, you can order from various name-brand food establishments across the area.

To date, the following are some of the aspects of Deliveroo Dubai:

o The most astonishing thing about the app is that it provides low-cost meals.

o This Dubai meal delivery app allows you to follow your order's progress from preparation to delivery.

o Depending on your lunch, snack, and supper schedules, you may also schedule your delivery in advance.

o Deliveroo's regular delivery price is AED 7.

o In Dubai, it covers a wide array of hubs.

Talabat

Talabat is the middle east's most prominent food ordering platform. It provides meal delivery services throughout the UAE, including Dubai. Talabat offers the following features to its users:

o Using the guest checkout option, you may use this app without creating an account.

o You may choose from thousands of eateries in the area to sample various cuisines.

o The app also maintains track of your prior orders so that you can easily reorder.

o Once you've found your favorite cuisine, you can confirm it with a single click and pay promptly with either a debit card or cash-on-delivery.
While in Dubai, you may use a variety of meal delivery applications. Since its inception, Zomato has been one of Dubai's most popular delivery applications. Because of its varied advantages, using Zomato in Dubai ensures a flawless transaction.