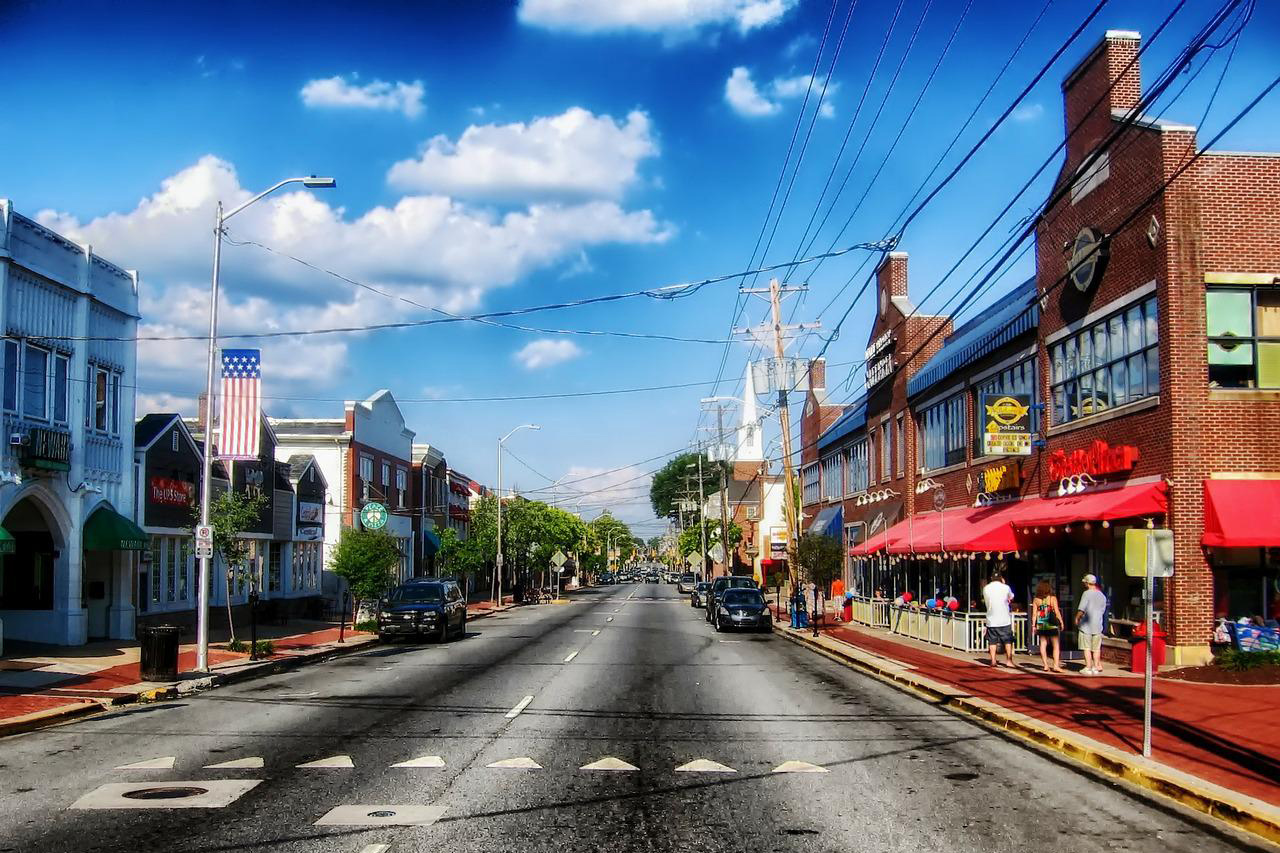 You have heard that Newark, New Jersey, is an excellent place to relocate for distinct reasons. This town is part of the New York Metropolitan Area and can be an excellent alternative to its more crowded sister cities such as New York City, Lakewood, and Bridgeport.
The metroplex is the state's largest city and the home of the New Jersey Devils, the state's best sports team. However, this city will not fall behind in being a vibrant neighborhood. It has a great port, a stable economy, and beautiful outdoor spaces, and you can live here at a lower cost.
But, mind you, Newark is far from perfect. It still has drawbacks that you should think about before moving in. With that, we must consider what it has to offer everyone.
Is Newark, New Jersey, A Good Place to Live In? The Thriving Port City in The Northeast
The Good Side
The Home of Port Newark–Elizabeth Marine Terminal
The presence of Port Newark–Elizabeth Marine Terminal, the busiest container hub in the Northeast of America, contributes to Newark City's growing trade hub. This industry is one of the most significant contributors to the city's economy and the state.
This mega port is the country's second-largest, handling millions of trade transactions yearly. It ran around 20 percent of the US imports from other countries such as Germany. Plus, shippers moving freight through Port Newark-Elizabeth Container Terminal have access to over forty-five international destinations.
It can generate $3.25 million in business income and $364 million in tax revenue in a year. Furthermore, the port employs approximately 13,000 Newark residents and immigrants. So living here will give you better access to the hub's international trade and employment opportunities.
The Lush Green Amenities
Despite the area's high-rise buildings and extensive infrastructure, Newark is known for keeping its green community.
When you head to the center of the town, you will notice the lovely Mulberry Commons, which complements the bustling central district with a great recreational area and a boardwalk.
The Military Park is also located in the city center and serves as a spot for open-air fitness lessons and movie screenings. While the famous Branch Brook Park has the nation's most extensive collection of cherry blossoms, so you will not travel to Japan to see such a beautiful sight.
Also, take a stroll through Riverfront Park, which has a beautiful view of the Passaic River and hosts the Green Fest Newark in August.
Traveling Is Highly Convenient
Whether you prefer to traverse by land, air, or sea, know that commuting in Newark is very convenient. You will have no trouble getting from one location to another within the city limits or on the outskirts of town.
If you want to take a bus, light rail, or train, the NJ transit service will take you to several locations inside and outside town. Meanwhile, from Newark Penn Station, you can take the PATH high-speed train to Jersey City or Manhattan.
As one of the busiest establishments in the area, the presence of Newark Liberty International Airport for your air travel is another convenient commute. Not to mention the enterprise of the Port of Newark in the area that allows people to travel and goods.
Multiple Educational Entities in The Metroplex
Regarding the educational system, know that Newark got the best public schools in New Jersey. Newark Public Schools, a state-run school district, is the most extensive school system. It oversees 76 schools, 2800 teachers, and approximately 35,000 students.
There are also nineteen private institutions in the area that serve 3,190 students for your convenience. St. Vincent Academy, St. Benedict's Preparatory School, and St. Michael School are among the best.
Continuing your collegiate degree here is also not a big concern. It has notable schools, including Rutgers University, New Jersey Institute of Technology (NJIT) , Seton Hall University School of Law, Pillar College, and a Berkley College Campus.
Great Social Life
Living in Newark will provide you with unlimited indoor and outdoor recreational opportunities. There are no dull moments here if you want to go to a museum, enjoy the nightlife, go shopping, or play arcade games.
The Prudential Center is a fantastic locale to see noteworthy events and grand city celebrations. Also, your shopping and adventure in the city will be incomplete unless you visit Gateway Center.
Culturally, the town is home to the famous Cathedral Basilica of the Sacred Heart, North America's fifth-largest cathedral.
Regarding comfort food, Sol-Mar and Little Tijuana have the best in town. Furthermore, you cannot call yourself a true local if you do not visit Ironbound, which features 170 Portuguese, Spanish, and Brazilian restaurants and unique markets, eateries, and stores.
The Bad Side
You'll Get Stuck on The Road
Because Newark is part of the New York Metropolitan Area, it is subject to heavy traffic during peak hours and the holiday season.
The city's average commute time is 35.5 minutes, more than the national average of 26.4 minutes. 51.3 percent of working people drive to work, while 26.3 percent take public transportation. Whether you take public transit or not, getting around the city during traffic jams is not appealing.
So, when you arrive, be prepared to get stuck on the road, particularly near the port complexes in Newark and Elizabeth. Getting through McCarter Highway is also tricky due to heavy traffic on its routes.
If traveling east into Newark, you must pass through I-280, providing the same irritating experience. Better bring patience and extra money for added costs too.
Rampant Violent Crime
When moving to a new zone, your primary concern is safety, which Newark cannot fully guarantee. It has a high engagement of violent offenses within its city limits, with a 52 percent rate that is twice the national average.
The likelihood of becoming prey to violent criminality here is 1 in 203. Meanwhile, it has 39.4% property crime, which is only 4% higher than the national average.
However, Newark is still 28% safer than other American cities. There are also safe neighborhoods where you could live, such as Ironbound Southeast, Lincoln Park South, Ivy Hill East, and Vailsburg West.
What Is the Cost of Living in Newark, New Jersey? – Expensive Cost of Living in The Port City
The Good Side
Newark's Affordable Health Care
Despite its high cost of living, Newark's health care benefits are pleasantly affordable. There are a few free clinics and low-cost hospitals in the area to serve the city's residents.
Furthermore, the entire state of New Jersey has mandated that health care be affordable to all residents by launching NJ FamilyCare. This venture is New Jersey's publicly funded health insurance program.
Residents of New Jersey of any age who meet specific criteria may be eligible for free or low-cost health insurance.
If you decide to live here, remember that the average physician visit will cost you $89.25, while a dentist visit will cost you $102.25. This pricing is still lower than what you would pay if you sought medical attention in neighboring New York or Manhattan.
Rental Demand in The City Is Strong
Because of its nearness to the Big Apple and obvious lower cost of living, Newark has been the best location for young professionals to rent a space and live. They also falsely name it as a New York City suburb, even though it has its distinct image as a city.
The big target market of its real estate is the renters, primarily millennials because they can afford a four-bedroom space here. They even make up almost 65.5% of the entire population. Furthermore, the city's proximity to larger jobs in neighboring towns and its excellent public transportation encourage residents to remain in the city.
A studio apartment in the metroplex will cost you around $883 per month, while a four-bedroom house will cost you $1,954 per month. This pricing is still significantly less expensive than the average rental fee in New York, which is $2,950.
So, purchasing a property in this area to turn it into a rental home or apartment is advantageous, given that most young professionals opt to rent spaces here.
Newark's Real Estate Is Comparably Affordable
You may find it difficult to believe because the overall cost of living in Newark is high, so how can its real estate be affordably priced?
So, given that the city is in New Jersey, close to New York City, and a member of the region in the New York Metropolitan Area, it is more reasonable. You would not find a decent home in NYC for under $350,000, but that is the average home value in Newark.
Furthermore, compared to the rest of New Jersey, its real estate is still competitive, with the average housing price in the state being $397,900.
It is no surprise that they are expensive because, as we all know, the closer you get to a Global City, the more expensive all your essential and miscellaneous expenses will be.
The Bad Side
Its Overall Cost of Living Is Expensive
It is clear why living in Newark in New Jersey necessitates paying more for your overall fees, including your essential bills. The city's cost of living rating is 19% higher than the national median.
One deciding factor is that its real estate is more expensive, and everything else, such as utilities, transportation, and groceries, also rises.
However, it is still a good catch: you can pay an average of $184.27 for your Public Service Electric & Gas energy bill (PSEG). Meanwhile, you will also have to pay $1.50 for a one-way regular bus fare, while NJ Transit will charge you $3 for a train ride. Two kids ages five to eleven can get a free ride with a paying adult.
Why Work in Newark, New Jersey? The Abundance of Better Employment
The Good Side
Its Proximity To New York Makes A Difference
Newark is a growing city. However, the unemployment rate here is 13 percent, which is why most people prefer to find work in the nearby big city, New York, where abundant opportunities are widely evident.
With only a 37-minute drive from town, you can enjoy the amenities of this Global City, particularly job benefits, without having to relocate. Around 400,000 New Jersey residents work in New York City and pay $3.1 billion in state taxes yearly.
Also, around 1.6 million people commute to NYC yearly, and approximately 500,000 come from NJ. There are benefits to living in Newark while working in New York City. Affordable housing, dependable transportation into Manhattan, and easy parking for car owners are among them.
There Are Also Job Prospects in the Town
Newark is well-known for its port, which is one of the largest trade hubs in the United States. It is also one of the large industries that provide job possibilities to everyone, with around 13,000 employees. Next to it is the Newark-Liberty International Airport also employs about 20,000 workers.
The city also has a significant sector offering career paths in Health Care &Social Assistance, Administrative & Support & Waste Management Services, and Retail Trade.
The Public Service Enterprise Group Incorporated (PSEG) , which has its headquarters in Newark, employs 13,000 people throughout the state. Another is Prudential Financial, Inc, which utilizes 9,400 individuals from the state.
Other major players, such as Horizon Blue Cross Blue Shield of New Jersey, NJTransit, and Newark Public Schools, are also available. So, whatever field you are in, know that Newark can provide employment prospects.
The Bad Side
Below-Median Middle Wage
The average salary in Newark is also something to consider, especially since it is lower than the national average.
Households in Newark, NJ, have a median annual income of $40,235, which hits below the national median annual income of $65,712. Furthermore, the city's income tax rate is 6.6 percent, which is higher than the national average.
Meanwhile, the average hourly rate in Newark is $23, so if you want to survive its high living costs, you will need to work overtime or find a high-paying job elsewhere, if not here.
We hope you liked our topic as much as we enjoyed writing it for you. It is a rewarding experience to explore why Newark, New Jersey is a beautiful city to relocate to because of its assets, though you should also consider its drawbacks.
It will be a pleasure to see you here soon.
Thank you very much!