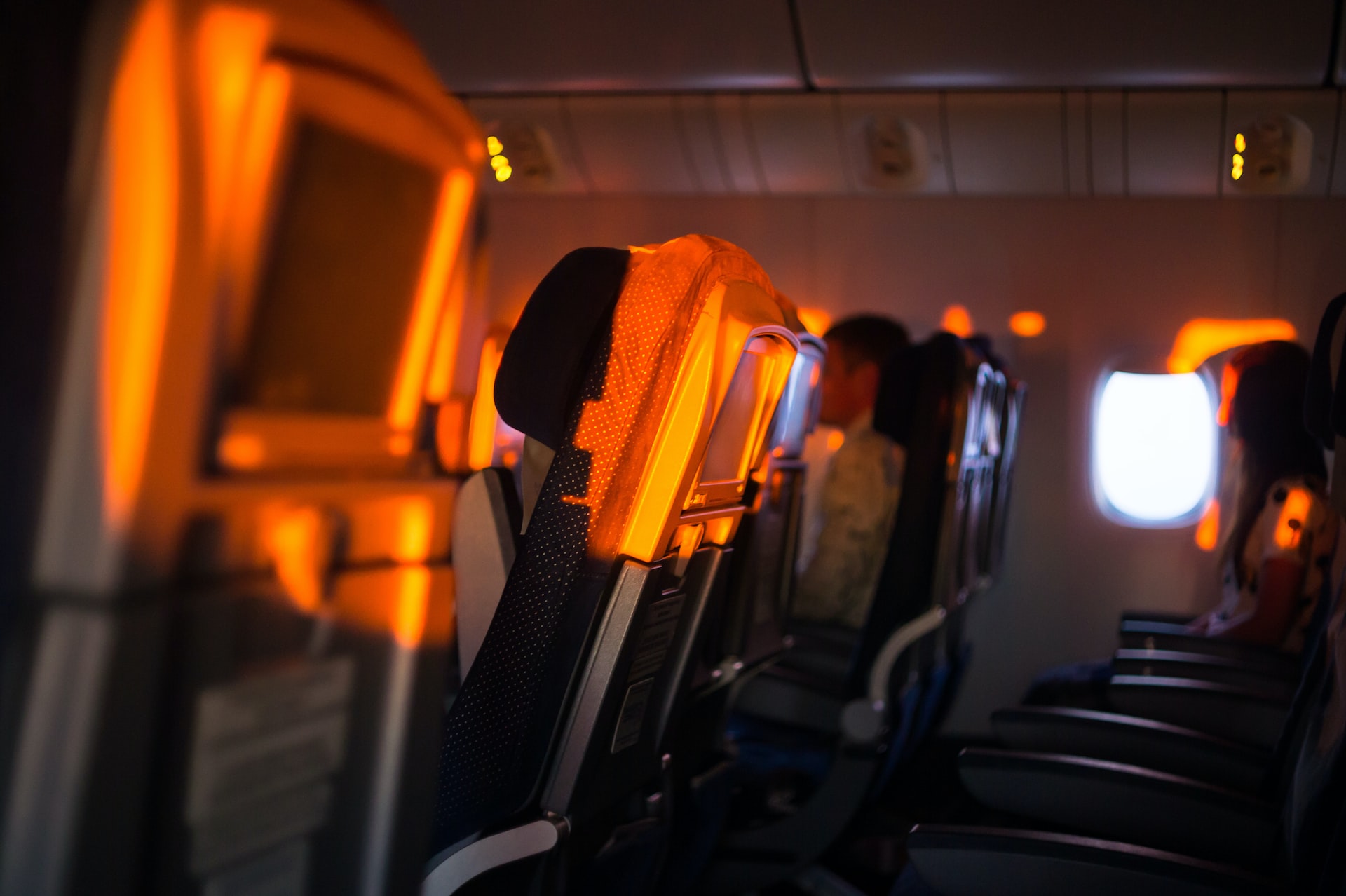 You can book your flights with Fly Now and Pay Later in 3 to 36 monthly, weekly, or bi-weekly installments. You can book your flights through the airline's website or your preferred travel provider if you qualify for the requirements.
Fly Now, Pay Later plans to make booking a flight handy and relatively simple. You can either use a mobile application or a website to plan and reserve the trip of your choice.
To make a mobile reservation, you must download and register for the Fly Now and Pay Later apps. Next, use the app's search function to find and pick the flights that suit you. You can select a repayment schedule and spread the expense over 12 months.
You may book flights using this method from more than 600 airlines worldwide. Therefore, getting things done is simple, especially if you need to go somewhere essential but need more time to pay in cash.
What Does Fly Now Pay Later Mean?
The Fly Now Pay Later plan allows you to divide the cost of your flight bookings into small interest-free repayments or installments with certain airlines. Depending on your payment provider and plan, installments might be paid back monthly, weekly, or biweekly.
A "Fly Now Pay Later" payment term is a practical and straightforward approach to booking flights that aid with money management. You can use it to stretch the cost of flights on airlines like United Airlines or Virgin Atlantic to places within America or elsewhere in the world you'd like to go.
Fly Now Pay Later does not involve any planning, even if you are on the go, rushing, and taking a last-minute trip. You can make a reservation today and fly tomorrow without paying immediately. Moreover, you can book flights through the mobile application or their website.
Hundreds of travel firms use Fly Now Pay Later to offer travelers financing with as low as 0% interest in affordable regular installments. Its merchant agreements span from small and medium-sized travel operators to major players such as Malaysian Airlines, Lastminute.com, and TravelUp.
As travel businesses look to improve their e-commerce and digital payments game to drive sales post-market recovery, the alternative travel payments provider has capitalized on the market opportunity. This method is to solidify its leading position in the United States and the United Kingdom and grow its merchant base.
Benefits Of Book Now Pay Later Flights
Payment Versatility:
Fly Now and Pay Later flights provide you with the payment option to avoid completing the full payment all at once. This approach allows you to reserve flight seats and settle in convenient installments.
In this manner, you can use the money in your pocket for additional expenses before or during your vacation.
Save Money on Plane Tickets:
You can save money by reserving your flight tickets in advance. You can purchase your plane ticket when the airfare is low, even if you do not have the funds available. People frequently buy their plane tickets when they have ready money, even if it means paying higher costs.
Increased Enjoyment on Break:
You will have extra money to spend on your vacation because you will not have to pay the total price upfront. Book now and pay for later flights to improve the fun and thrill of the break in this manner.
You Can Set Monthly Spending:
Paying for the airfare in segments will make it easier to arrange your monthly budget. Because you do not have to pay for the total airfare all at once, you can divide the costs over months and organize your monthly budget properly.
Can You Use Fly Now and Pay Later Anywhere?
Customers can utilize "Fly Now Pay Later" to schedule any aspect of their vacation or trip if they can obtain an electronic ticket. This perk means they can book packages, flights, and hotels, not rail excursions. Therefore, there is a limitation to what you can book from its prerequisite.
Processing An Application
Fly Now Pay Later allows the consumer to have a flexible payment option and an alternate way to split the booking cost. However, this loan will still be subject to credit checks. Furthermore, only some are entitled to this advantage.
As to the third party involved, they do these credit checks automatically through a form on the website giving the deal whenever the user hits "Checkout with Fly Now Pay Later."
Customers must then wait for the application's outcome. If the application is successful, customers must request a Virtual Debit Card via a server-side call to the virtual card API endpoint to enjoy the benefits of this promotion.
What Airline Is Fly Now Pay Later?
You may book flights on over 650 airlines, including United, British Airways, and American Airlines, and pay later with several payment plan choices. Many international flights cater to this promotion, which you may check out on their website.
Purchase Flights and Pay Later
Look For Ideal Flight
Fill out the search form with your destinations, dates, and the number of people traveling, then click the 'Search flights' button to find the best flights for you. You can look into the website's suggested holiday destinations or itineraries to ensure you get into your desired getaway.
Choose Strategy
Choose the best payment plan for you and discover if you qualify. Take note that credit score is essential for this step. Then, follow the instructions, enter a few details, and the website AI will perform a mild credit check for your application.
Get Your Tickets Now and Pay Later
The airlines or booking site will confirm your flight booking once your application is accepted. You will receive your e-ticket from the booking website or Alternative Airlines in your email.
Fly Now, Pay Later Monthly
Monthly installments are payments made to cover the cost of your flights. Some airlines have payment options ranging from 3 to 36 months, with payments made once a month.
Monthly installments are an excellent way to book Fly Now Pay Later flights because they usually do not require any payment at the time of booking. You must book your flight and pay your first installment the following month.
You can use a site like Alternative Airlines to find any international or domestic flight and worry about the cost later. Purchasing flights and paying them back later makes your trip more manageable and pleasurable.
Use a Fly Now Pay Later program to give yourself extra time to pay for your airline tickets and spread the cost of your vacation reservations. It's a quick and easy flight payment installment plan that takes only seconds to set up.
Fly Now, Pay Later in America
The Buy Now Pay Later programs are great if you cannot simultaneously pay for your flight tickets. You can now book your flights to New York or even Patagonia using the Fly Now Pay, then afterward arrange and pay off in installments later. A down payment may be required, though, to secure this promo and to keep note that you are a good payer.
For example, using Alternative Airlines, you can book Delta flights and pay later with other choices such as PayPal Credit, Afterpay, or Affirm. Flights with carriers such as Wizz Air and US Airways are examples of this.
Who Is the Right Fit for This Payment Method?
Budget-tourists
Regular Employees
Students
Tourists
International visitors from the United States and the United Kingdom
Can I Use Afterpay to Purchase a Flight?
If you live in the United States, Australia, or the United Kingdom, you can use Afterpay to purchase plane tickets. Afterpay allows you to buy any flight and pay it off in four interest-free installments. Choose your flight and Afterpay at the checkout.
Purchasing flights with Afterpay is an excellent method to make a significant purchase and spread the cost across four payments.
When you use Afterpay, you may divide the cost of your plane ticket into four easy-to-manage installments. Afterpay will cover the cost of airlines like Alternative Airlines, and you will have to pay Afterpay back according to your plan. This method allows you to book your flight and receive your e-ticket immediately.
How To Purchase Flights Using Afterpay
Find Your Ideal Flight.
Choose any flight on the website, such as the website of Alternative Airlines, and use Afterpay as your payment option at checkout.
Link To Afterpay
The website will redirect you to create an Afterpay account to receive quick approval.
Book Your Interest-Free Flight Today.
When your afterpay account is approved, the booking site or airlines will divide your flight's price into four interest-free installments following the payment method.
How Long Does Applying for A Fly Now Pay Later Plan Take?
Depending on the Pay Later option, the website or booking site will perform a brief, soft credit check, and you will receive an instant credit decision in a matter of seconds. If your application is approved and you complete the first down payment, they will establish an installment plan, and you will be able to Fly Now and Pay Later.
The Credit Check
Depending on the Fly Now Pay Later payment option selected at checkout, the website offering the promo will have a mild credit check. This verification is to see if the customers are eligible to make timely payments on your debt. The checking process begins when they have selected and applied it on the checkout page.
Depending on the Fly Now Pay Later scheme selected at checkout, you can only utilize it if you have good credit. The pay-later option they selected will perform a quick eligibility check, and they will make the credit decision after submitting your application. They might only accept your application if the record says you have a good status.
How about Invoicing?
Customers who use a Fly Now Pay Later service, such as Klarna, PayPal Credit, or Affirm, as a payment option for purchasing flights will be alerted by email directly from the chosen provider and will get notifications of the payments due.
The airlines will deliver E-tickets and invoices for the flight booking to the email address used to make the reservation. If you have any issues with your e-ticket purchased, you can reach out to their customer service email address.
Is There a Spending Limit to Fly Now and Pay Later?
The flight determines the spending limit option you select when purchasing your flight ticket. Affirm loans, for instance, can supply up to $15,000, and PayPal Credit is the credit limit you want for your acquisition price.
So you can book your flights with Alternative Airlines and pay later or with any other airline without feeling like you have taken a massive hit to your bank statement.
When you choose one of the Fly Now Pay Later payment options at checkout, they will offer payment plans to help you amortize the cost of your plane tickets over 3 to 36 months. You will receive your e-ticket and a monthly invoice with detailed data about your upcoming payments.