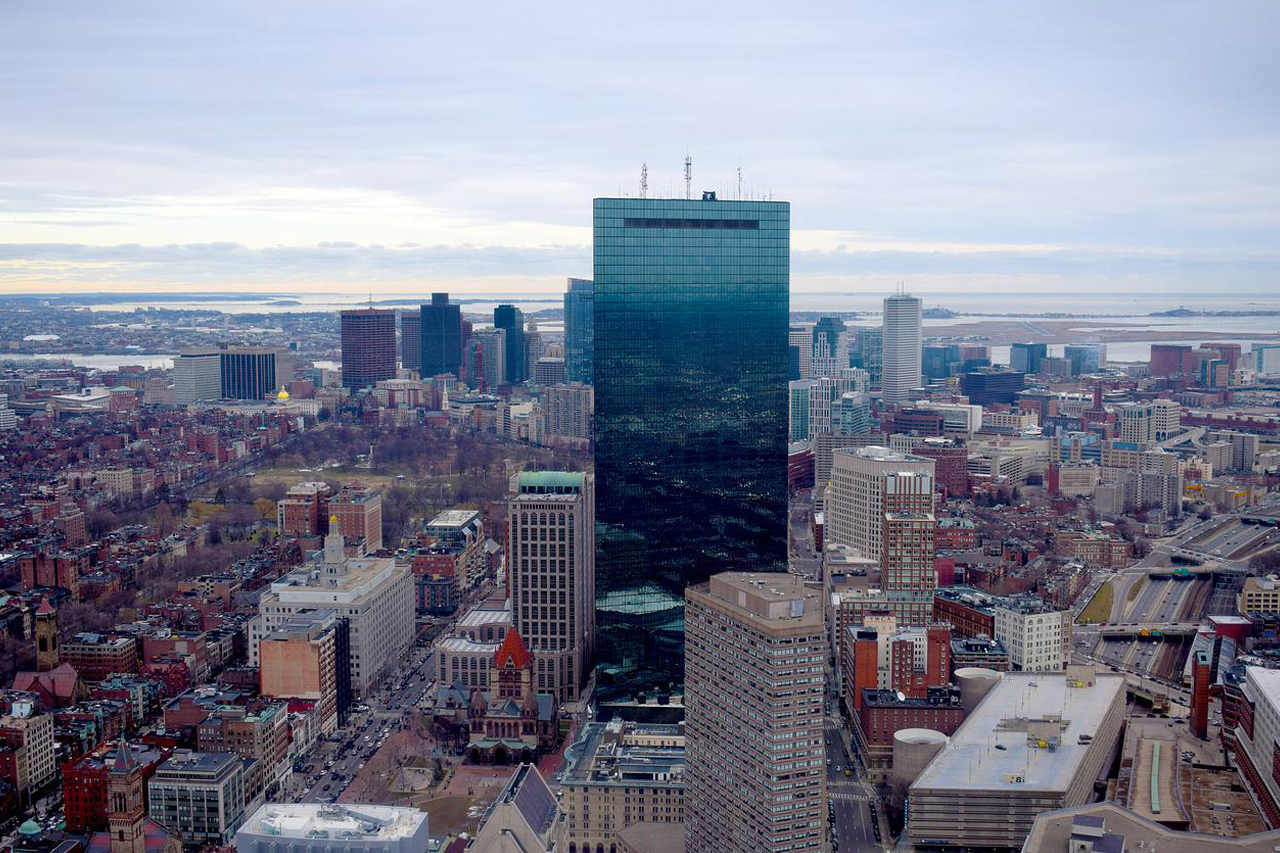 Boston, a thriving city in Massachusetts, is yet another city that is too precious not to know. It is home to the well-known Fenway Park, TD Garden, Harvard Medical School, and the Boston Celtics, among the most famous NBA teams.
With an area of 89.61 square miles and a demographic of over 600,000 people, it is predictable that it has a beautiful community. The wide range of advantages and privileges this vibrant metropolis delivers to its citizens makes residing here a joy.
If you are looking for a new dwelling in the country's North-East region, you have come to the right place. Today, we will tell you about the fascinating advantages and disadvantages to help you determine if Boston is the ideal area for you.
Is Boston, Massachusetts, A Good Place to Live In? – Finest City in The North-East of America
The Good Side
Historical Knowledge Here Is Never Ending
Boston has a rich history, evidenced by its numerous cultural places, sites, monuments, and museums. The 2.5-mile-long Freedom Trail is a gorgeous course to learn about Boston's significance to America's Colonial past and other notable places.
The North End, Coit Observatory, Isabella Stewart Gardner Museum, and Newbury Street are sights and attractions worth seeing and exploring. You may also visit the Boston Tea Party Ships and Museum, which features interactive exhibits, live performers, and a reproduction of the revolutionary-era sailing ships.
You can not only live in a magnificent city, but you can also learn about how this metropolis contributed to America's fantastic past.
Best Ride Is Here
Another factor that will persuade you to live in Boston is the nickname "the walking city." Its nickname is not just for its popularity; it is also known for being one of America's most pedestrian-friendly cities, with many residents walking or taking public transportation to work or for recreation.
You will be surrounded by Red, Orange, Blue, and green subway lines as you reach the city's core, the downtown area. As a result, traveling around is much easier, and visiting places outside the city center is also doable with the Massachusetts Bay Transport Authority.
They also provide paths that might make your trail adventure safe if you prefer to ride your bike. Boston will certainly have whatever mode of transportation you have in mind.
Say Hello to The Outside Recreational Spots
Living in Boston allows you to experience all four seasons and enjoy the city's outdoor activities all year. Before planning your journey, you can acquire updated weather reports from the John Hancock Weather Beacon, a Boston icon that changes color to represent local weather conditions.
You may now organize your outdoor activities according to the season, just like the Boston Public Garden, which is your ideal escape if you enjoy parks and flora. The Franklin Zoo has a wide variety of animals and other species too. You can also play golf at the famous William J. Devine Golf Course, America's oldest golf club.
If you enjoy taking long walks along the water, the Boston Harborwalk is yet another exciting experience that can provide you with the ideal pleasure from time to time.
Ahoy To Your Favorite Boston Dream Team!
When people say Boston, you automatically think of the Boston Celtics. However, this sports town not only boasts the top NBA team, which plays most of its home games at the TD Garden but also excels in other professional sports. The Boston Bruins is the city's NHL franchise, while the Boston Red Sox is the city's MLB team.
Aside from its professional leagues and teams, one noteworthy feature about this city is its fantastic sports crowd, which you can look forward to if you choose to reside here. The vibe is so great that you will eventually become a fan if you are still not.
Here Is Where Good Schooling Begins
Boston has a reputation for hosting excellent schools that are also internationally acknowledged as the most outstanding institution to enroll your children in when it comes to offering superior education to its citizens.
It has excellent schools, beginning with Eliot School and continuing through secondary schools such as Dover-Sherborn Regional High School and Acton-Boxborough Regional High School.
Harvard Medical School, Massachusetts Institute of Technology (MIT) , and Boston University are among the best world-class universities in the area. As a result, finishing your education here will significantly increase your chances of landing a promising career once you graduate, as the city is home to numerous large employers.
The Bad SideM
Housing Prices Will Rip Your Pockets
Although Boston has a dynamic community, we cannot ignore the reality that it has a high housing cost. Compared to comparable cities, its real estate prices are, on average, 106 percent more. This increased expenditure will impact your wallet if you have an unsteady career, work, or any other source of income.
However, areas offer favorable pricing, such as Hyde Park, Roslindale, Dorchester, and Roxbury, which provide affordable housing. The average monthly rent in this city is $2,200, primarily if you reside in a high-end neighborhood.
So, if you want to meet up here, look for a location that offers reasonable rates.
You Will Likely Freeze Here in The Winter
If you dislike winter, you will despise Boston because the winters are brutal. Unlike other American cities such as Austin, Los Angeles, and New York, the cold is also brutally harsh.
You should bring your best winter attire or, better yet, invest in bulkier items such as thermal jackets, boots, gloves, and hats. Boston has a historic blizzard with high winds and crashing waves near the coast. Its coldest recorded temperature was -18 degrees below zero.
If you wish to relocate here, you must thoroughly prepare because you will be fighting a chilly climate that you have never experienced before.
What Is the Cost of Living in Boston, Massachusetts? Not That Cheap but Worth the Price!
The Good Side
You Will Love the City's Suburbs' Real Estate
Boston's housing market is highly competitive, even when prices spike. Typically, prices here start around $640,000 and go up from there. This amount will generally buy you 1,200 square feet when considering the price, which is a fantastic value that appears well worth the money.
A handful of great deals are still available if you want to invest in real estate, particularly in the suburbs. In the regions of Allston-Brighton and Fenway-Kenmore, units cost around $400,000 and below. These districts also provide diverse economic prospects and exciting entertainment alternatives, and people may easily commute to other booming Boston neighborhoods.
Embrace A Favorable Property Taxes Here
Boston may appear to be a high-priced, wealthy city in the mold of San Francisco, New York, or even Los Angeles, but its property taxes are still reasonable.
Property taxes in the metroplex are a fair 1.06 percent of assessed value. While other cities can reach as high as 2% to 3%, this booming urban area keeps it low for its residents. So, you have made the perfect decision if you decide to invest in real estate in this location.
Selected Items Are Tax-Free in This Area
We will all have to pay taxes to the government at some point, and Boston is no exception. However, one of the advantages of relocating here is that traditional goods and services are not subject to sales taxes. Isn't that fantastic?
Prescription drugs, groceries, gasoline, and apparel are tax-free in the city. As a result, this benefit is highly advantageous to residents who can save money for their fundamental needs.
Walking City Will Help You Save Bucks
When it comes to paying a favorable public transportation fee, Boston is no exception, but its walkability is its most significant feature, making it a perfect spot to relocate. This neighborhood is close-knit, and walking is a superior means of transportation that can help you save money on your transit costing.
This metroplex is pedestrian-friendly, and if you do not want to walk, you can quickly get on your bike and ride to your destination, thanks to its convenient paths. The best trail that you can take here would be in Jamaica Plain.
It not only gives you extra money but also promotes a healthy lifestyle by encouraging you to walk and bike.
The Bad Side
A Pricey Metropolis
Boston may appear to be a terrific place to work because of its high pay, but it is also one of the priciest metroplexes in the world, not just in the United States.
The average monthly cost of living in Boston is $2,899, which is prohibitively expensive for the average working citizen. However, it is a significant expense, and it turns out that the magic number for Boston is $120,900 in household income.
So, if you want to stay here, you must locate a suitable job that meets your requirements.
It Is Not Fun During Rush Hour (As Always)
Even if you want to save money, there are places in Boston where you will need to drive or take the bus. That is entirely normal unless you have become stranded on Route 28. If you are in a hurry, avoid this road because of the considerable traffic coming in and out of Cambridge, Somerville, Medford, and Stoneham, all located north of Boston.
Driving to I-93 during rush hour, you will need a handful of patience to get through the congested roads. To get you through this habit, I recommend downloading a traffic playlist.
Eating Out Is a Bit Expensive
If you enjoy eating, especially dining out at restaurants and eating from food trucks, you might want to hold your horses in Boston. The reason is that food costs here are 24% higher than the national average. As a result, this metroplex is one of the country's most costly places to eat.
When you shop at Walmart, there is no sales tax, but when you dine at Select Oyster Bar or Gordon Ramsay's Kitchen, you need to pay an additional 6.25 percent food tax.
So, before you dine, include in taxes, or the most practical approach to avoiding unnecessary charges is to stock up on goods.
Why Work in Boston, MA? – Your Most Significant Break Starts Here!
The Good Side
More Prominent Companies, Better Job Opportunities
Boston is hard to beat when it comes to working in the greatest cities in the country. HubSpot, Bain & Company, and Boston Consulting Group are among the top firms.
What is even better about finding work here is that you might get a fantastic job at one of the major companies specializing in education, health care, business, professional services, trade, transportation, and utilities.
Unsurprisingly, obtaining your bachelor's degree in the city will provide you with a good job opportunity. Nonetheless, relocation here can give you a better company selection. Amazon, TJX Companies, General Electric, Fidelity Investments, State Streets, and Boston University are among the top employers in the area.
Competitive Wages on The Way
One of the things you evaluate when relocating to a new company is whether it can offer you a better compensation grade. Boston is another city where workers receive above-average pay above the national average.
Boston's average wage is $79,000, while for scientists is between $105,000 and $120.000. Nurses here can earn up to $132,070 per year. If you work in sales, you may earn $135,500, whereas most business development directors make around $153,600.
Whatever your entry-level salary requirements are, Boston can provide them at a more significant class than the other cities.
The Bad Side
Job Competition Is High Here
Boston's booming job market attracts a handful of professionals to relocate and work here. As a result, job seekers competing for top positions in its high-end organizations and headquarters face stiff competition.
The metroplex's recent job growth has been around 9.1%, which is greater than the national average. It also has a solid reputation as one of the top cities in the world for finding your ideal job.
So, to get ahead of your competition, you must upskill first. Then always prepare for that dreaded interview with a major corporation.
With all the advantages and drawbacks laid here, have you chosen whether Boston, Massachusetts, will be your new home?
We hope you enjoyed our post and that it has aided you in deciding whether to relocate to this beautiful part of the country. See you at our next destination!