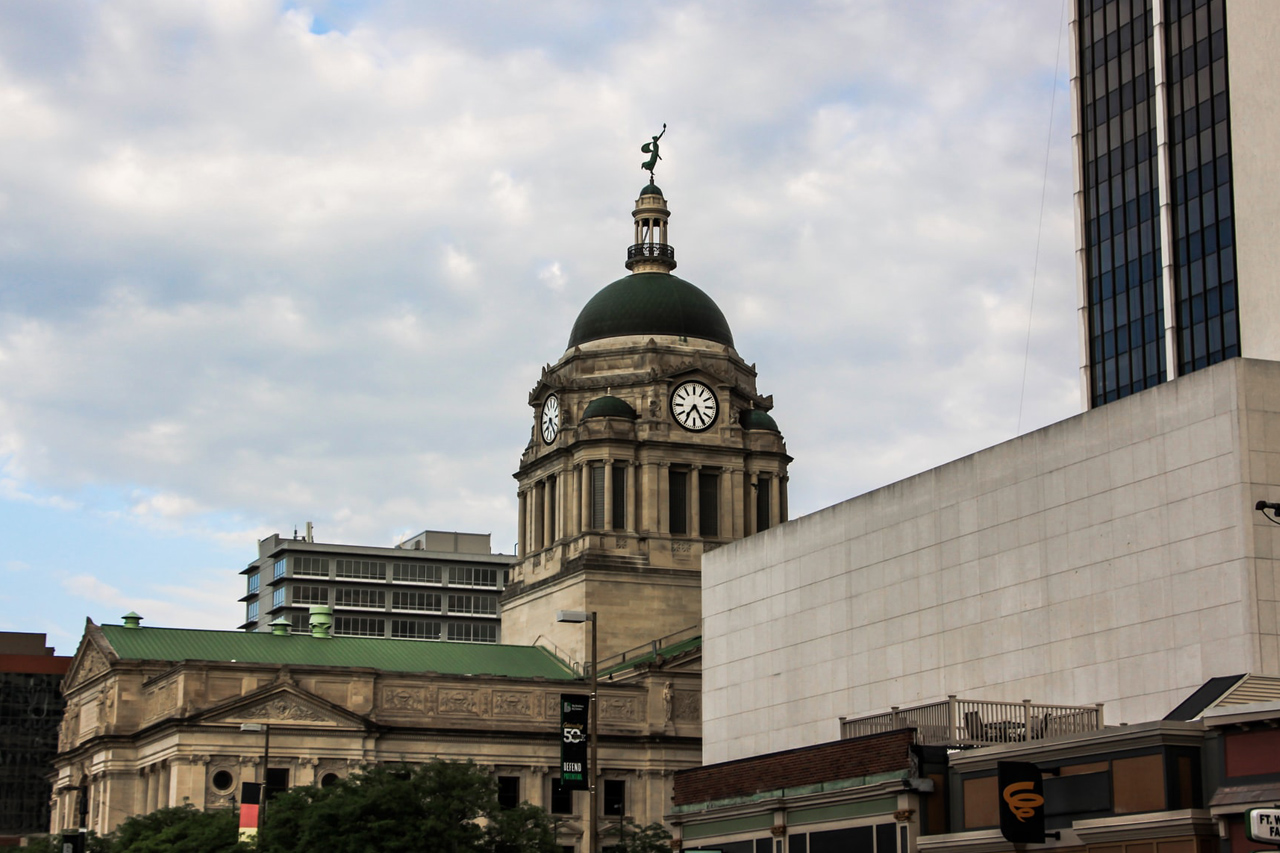 Fort Wayne is the second largest city in Indiana in terms of population. Situated in the northeastern part of Indiana, Fort Wayne is within 300 miles of more popular cities like Detroit, Chicago, and Cincinnati.
Fort Wayne was the last of a series of forts General Anthony Wayne built during the American Revolutionary War; thus, the city got its name after him. The city's moniker, "The City of Churches," is due to the claim it has one of the highest religious populations in the country.
Most people relocate here for low living expenses, while some leave for personal reasons, with a percentage being crime-related concerns. Hence, it is best to delve more into what makes Fort Wayne a desirable place to live than the rest of the cities in Indiana.
Is Fort Wayne, Indiana, A Good Place to Live In? A Fascinating Historical Metropolis
The Good Side
Emphasis on education
Even though Fort Wayne is not a famous major city, unlike its neighbors, the town emphasizes education greatly. If you are looking for a metropolis in Indiana with a numerous roster of schools, you may want to check Fort Wayne.
The metropolis is home to Indiana's most prominent public school district, Fort Wayne Community Schools (FWCS) . Under the management of this public school district, there are 51 facilities composed of five high schools, ten middle schools, and 31 elementary schools with more than 30,000 students.
Aside from Fort Wayne Community Schools (FWCS), you can also check Fort Wayne's private schools by Catholic and Lutheran schools.
For those seeking a degree, Purdue University Fort Wayne (PFW) and Indiana University Fort Wayne (IU Fort Wayne) are the city's prominent institutions for higher education.
Fort Wayne is also home to one of the 20 largest public libraries in the country, the Allen County Public Library.
Less commuting time
In Fort Wayne, you will never have to wonder how much time you have wasted getting stuck in traffic. Congestion is not in the vocabulary of this enormous Indiana city.
No one is a big fan of traffic, especially during snow and rainy days. Fort Wayne has an average one-way commuting time of only 20.9 minutes.
Compared to the US national one-way commuting time average of 26.4 minutes, traversing Fort Wayne means you have the luxury of spending additional five minutes of your time on other things.
Rich history
As a fort built during the American Revolutionary War, there is no doubt that Fort Wayne boasts a rich history. With its numerous museums and historical landmarks, it is an obvious indicator that there is a lot more to know in this city other than its present standing in society.
Fort Wayne's The History Center is the go-to place if you want to explore various exhibits explaining and featuring the city's contribution to America's greatness.
Another primary historic landmark commemorating the old US Army Fort in the city is the Historic Old Fort Wayne situated in Rivergreenway. It is now an iconic area unique in Fort Wayne.
Other museums you can find here are the Greater Fort Wayne Aviation Museum presenting America's aviation history, and the Fort Wayne Museum of Art, displaying over 7,000 sculptures, glass, and paintings.
Over 83 parks are available.
Believe it or not, Fort Wayne has over 83 parks for residents to explore and hang out with nature. The development of numerous parks may be a flood-driven reason, but its advantages don't stop there.
Since the metropolis provides lots of greenery and well-maintained parks, it lets residents enjoy and unwind now and then despite the harshness of life.
You can go walking, biking, jogging, or just sitting as you take in the beauty surrounding you. One of the oldest popular parks in Fort Wayne is the Memorial Park, founded in 1918 and boasts 42 acres.
Situated at 200 East Main Street is Freimann Square, where you can take a breather during your break surrounded by beautiful tulips in various colors such as orange, yellow, and pink.
Local sports to root for
Whether you are recently starting to be a sports fan or already a die-hard one, Fort Wayne has several local sports teams you can root for together with your newfound friends in the city.
Fort Wayne is not only focusing on one sport to cheer on but three. For those who love hockey, the metropolis has Komets. Meanwhile, if you are into baseball, TinCaps is an incredible local baseball team you can look forward to cheering.
On the other hand, basketball fans might want to start rooting for Fort Wayne's Mad Ants.
Pretty mild winter season
You would probably not include Fort Wayne in your choices for those who don't love the cold.
Some may have heard that winter in Fort Wayne is harsh; however, it isn't as intense as people perceive it to be. The metropolis annually experiences a few snowstorms, accumulating around six to eight inches.
However, the snow typically melts away quickly, so you won't have to deal with it for an extended period. Residents then get above-freezing temperatures for a few weeks.
During winter, living in Fort Wayne means expecting to experience lesser days of sunshine in winters. The good news is that the clouds clear away whenever it snows, so the surroundings still get super bright.
Festivals, Festivals, Festivals!
Amazingly, Fort Wayne boasts so many festivals throughout the year! People in this city know how to have fun and never slow down for anything anytime soon. Hence, there is no way we can mention all of them in this article, yet we can give you a glimpse of what festivities to expect.
The Johnny Appleseed Festival is the city's famous main festival in September. As part of the symbolic celebration, you can buy old trinkets and eat good food while watching performances about the pioneers who settled in Fort Wayne.
You can also look forward to joining GearFest, which hosts the most extensive online music equipment retailer. Besides buying musical instruments, the city has music festivals that you should never miss out on:
Fort Wayne also hosts festivals celebrating the culture of other races, such as Arab Fest, Germanfest, Cherry Blossom Festival, and Greek Fest.
Every July, locals look forward to one of the city's biggest festivals, the Three Rivers Festival. The festival is for all ages, and the activities to try here are food tasting, book readings, dog races, go-kart racing, and thrilling amusement rides.
The Bad Side
Moderately high crime rate
Fort Wayne isn't the safest or most dangerous city in the United States. The metropolis has a moderately high crime rate that doesn't sit well with others who consider safety the top priority, especially in moving to a new city.
To give you a better picture of the city's safety, Fort Wayne is safer than 17% of the cities in the USA, according to Neighborhoodscout.
For instance, your chances of being a violent crime victim in Fort Wayne is 1 in 235, while the Indiana average is only 1 in 281. The metropolis's property crime rate is higher than its current violent crime rate.
You have a 1 in 43 chance of being a property crime victim in Fort Wayne, whereas it is a 1 in 56 in Indiana.
Therefore, you have to be a little extra vigilant in Fort Wayne.
Get ready to deal with mosquitoes and coyotes.
Although Fort Wayne has scarce wildlife since the city is not close to any mountains, there are a few you must be wary about, primarily mosquitoes and coyotes.
Mosquito bites tend to get pretty bad during the start and end of summer in Fort Wayne. Those blood-sucking insects will leave you scratching and annoyed every time it gets nasty and aggressive.
On the other hand, you might want to keep your pets inside the home since there are a few cases of coyotes attacking them, especially the small ones. Even though this case is quite rare, you must still be careful if you don't want your cute pets to be taken away by the coyotes.
242.94 tornado index
Unfortunately, Indiana experiences one of the most destructive storms in the world, a tornado. The state has a tornado index of 265.56 which is pretty high compared to the country's total of 136.45.
Fort Wayne has a tornado index of 242.94 which is higher than the national average. Moreover, the city ranks 481 over the 853 places in Indiana that will likely get hit by a tornado.
What Is the Cost of Living in Fort Wayne, Indiana? – Money struggle is unlikely
The Good Side
Enjoy a low sales tax rate.
Taxes are one of the significant burdens that you cannot escape from anywhere. Fortunately, residents in Fort Wayne have the privilege of enjoying a low sales tax rate.
Compared to the US average sales tax rate of 7.3%, Fort Wayne only has a sales tax rate of 7.0%.
House-buying paradise
In the United States, Fort Wayne ranks 13 among the 228 cities to own a house. If you are wondering what made Fort Wayne ranked high, the secret lies in the city's cheap home prices.
Fort Wayne has a median rent of only $774.01 per month, while its median home price is only $253,378.
Fort Wayne's housing prices are 36% lower than the national average. On the other hand, the city's average housing cost is 60.1% lower than Chicago's. Therefore, Fort Wayne is a house-buying paradise.
Affordability, yes!
You will likely be able to save more money if you live in Fort Wayne. Not only does the metropolis have a lower sales tax rate, but it also offers a living cost 14% lower than the country's average and 30% lower than Chicago's.
In terms of indexes, the city has a cost of living index of 78.9/100, once again nailing its affordability.
A great example is the city's grocery prices, which are 13% lower than the national average. For example, you only have to pay $1.94 for a gallon of milk in Fort Wayne, whereas a hamburger will cost you only $4.15.
The Bad Side
Avoid living in expensive neighborhoods.
Sadly, not all neighborhoods follow the same price list. There are some neighborhoods in Fort Wayne that are expensive. If you are so keen on saving a lot of money, you might want to avoid living in these Fort Wayne neighborhoods:
Sycamore Hills – 44% higher
Bittersweet Lakes – 23% higher
Eagle Creek – 23% more
Woodland Lake – 21% above
Inverness Hills – 19% higher
La Cabreah – 17% more
Woodmont – 17% above
Windsor Woods – 17% higher
Eagle Lake – 17% more
Shores of Rock Creek – 16% above
The above neighborhoods have higher prices than Fort Wayne's average house price.
Why Work in Fort Wayne, Indiana? – Outstanding job growth
The Good Side
2.3% unemployment rate in May 2022!
As of May 2022, Fort Wayne has an unemployment rate of 2.3%, which is not surprising for a city that has been enjoying a low rate since December 2021.
The unemployment rate in Fort Wayne recovered very quickly from the pandemic, unlike many other parts of the country. It assures locals that finding jobs in the city won't be as difficult.
Positive job growth
Over the past year, Fort Wayne's job market has increased by 2.7%, which indicates that the city is experiencing positive job growth. Over the next ten years, the metropolis will see a 38.6% job growth, higher than the country's job growth average of 33.5%.
Fort Wayne's key employers are General Motors, Frontier Communications, Lincoln Financial Group, Nestle, Lutheran Health Network, and Vera Bradley.
The Bad Side
Low average income is something to expect.
Fort Wayne is among the cities in the country that faces a lower average income. Compared to the nation's average income of $28,555 annually, Fort Wayne has an average income of $23,607 per year which is $4,948 short.
You might want to seek a career in engineering and operations, such as Software Engineer, Mechanical Engineer, and Operations Manager, to earn high salaries.
Cities like Fort Wayne have a lot to offer, which can be on par with big cities raging with popularity. It is an exciting metropolis in Indiana that can provide a comfortable and affordable living with endless everyday fun and rich history.
In finding the perfect and ideal city to move to, you have to enumerate the cons and see if it doesn't outweigh the pros. We hope Fort Wayne has met your expectations based on the list we provided above.