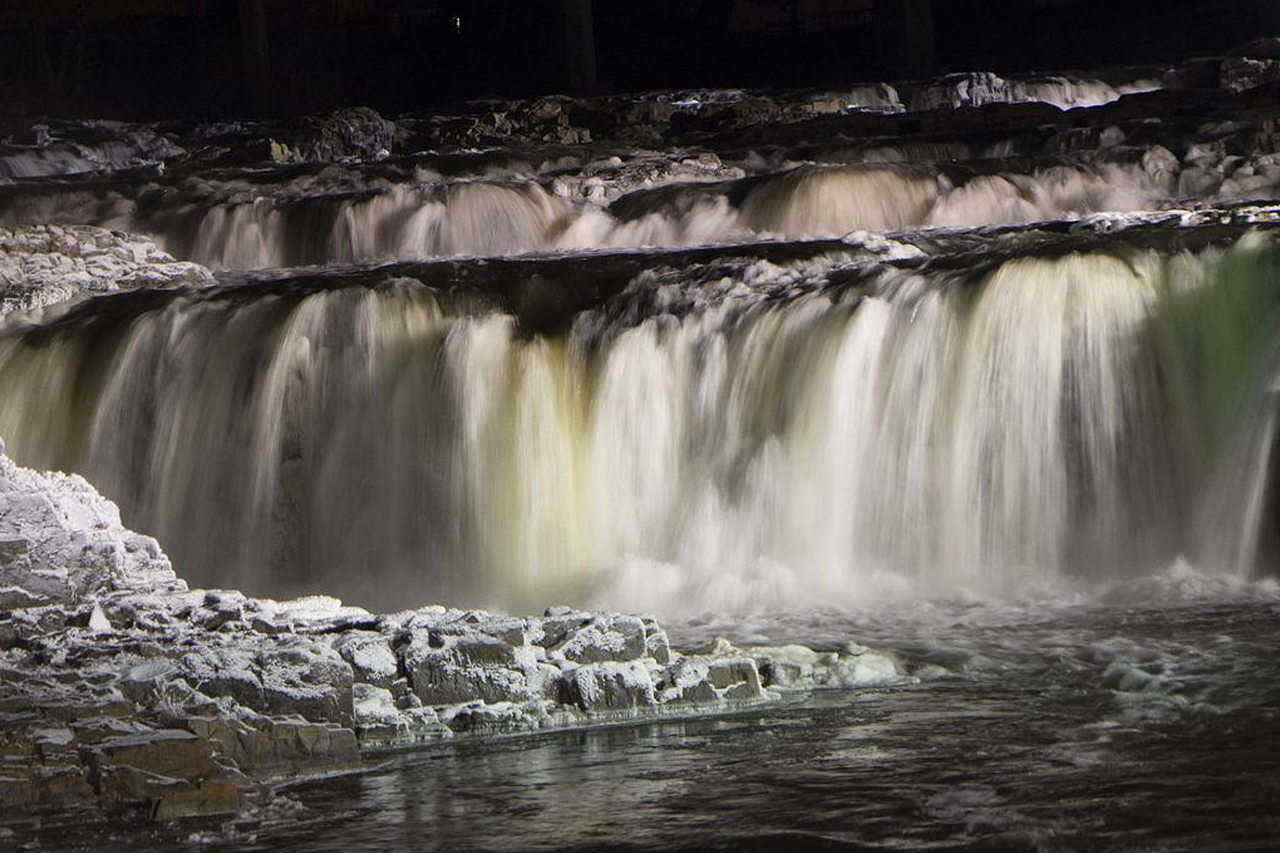 What I like about Sioux Falls is that it is an unpretentious city.
It is modest, substantial, and remains silent despite its excellent quality of life. How many of you have already heard of Sioux Falls in SD?
Sioux Falls is one of the best-kept secrets of South Dakota. It can even be the best-kept secret of the country.
It has a thriving economy, an affordable cost of living, outstanding parks, short commute times, and even beautiful neighborhoods.
Not only that, but these neighborhoods are also historical.
These East River residents love their artsy, thriving, and vibrant city.
Sioux Falls always makes it into different lists. It made its way to the Best Cities for Young Professionals list. It also made its way to the 100 Best Places to Live list.
Sioux Falls was also part of the Hottest Job Markets in 2020.
Maybe because of these list inclusions, the population of Sioux Falls steadily increased over the past few years.
For the last 20 years, the population has grown by 22%.
Here, I will discuss the reasons why Sioux Falls is worth it.
Together with the advantages, I will also give you a few concerns you should know before you decide to move here.
Is Sioux Falls, SD, a Good Place to Live in? A Hidden Metro in South Dakota
Sioux Falls, SD, is one of the country's best-kept secrets. It is affordable, has low tax rates, is beautiful, and even has fabulous weather.
Is it an excellent place to live in South Dakota?
Of course, it is!
Let me tell you the reasons why.
The Good Side
Here is why I declared Sioux Falls, SD, an excellent place to live.
These factors should convince you to move here.
How's the Weather There?
The seasons in Sioux Falls are clear-cut.
There is a humid continental climate that brings with it hot and humid summers. The nights are warm, too.
During fall, the leaves are colorful and crisp.
The winters are snowy and not too cold.
Summers in Sioux Falls bring bright and lush green springs.
On average summer days, the temperatures are 62 degrees. It can go as high as 84, but these days are rare.
Winters in this city have temperatures that average around 29 degrees. There are days when it goes down to 10, but these days are rare.
Every year, there is roughly 26 inches of rainfall. The summertime is when it rains the most.
There are So Many Things to Do
Sioux Falls is a city with several activities in store for its residents and guests.
The arts scene is rich in this city.
The city has a flourishing art scene thanks to the Sioux Empire Arts Council.
The council is the organization that brings to the city the popularity of the Northern Plains Indian Art Market. It is also the same council responsible for the Northern Plains Tribal Arts Collection and the Horse Barn Gallery.
Live music and free concerts are frequently held downtown on the first Friday of each month. Expect the shops and eateries to be open long after midnight.
If you love the outdoors, there are several parks in Sioux Falls where you can spend your Sundays.
The Great Bear Recreation Park is a famous winter skiing and snowboarding destination.
This place is also famous for hiking and cycling activities during summer.
You can bike, rollerblade, run, or take a walk in the downtown area. There are paved trails surrounding the Big Sioux River Recreation Trail and Greenway.
Travel about half an hour from the downtown area and reach the Palisades State Park and Newton Hills State Park.
These two parks bring opportunities for you to hike, rock climb, explore, and fish.
Sherman Park is another destination you can visit. The park has an area of 205 acres and brings with it several recreational options for you and your family.
If you have kids with you, you can visit the Great Plains Zoo.
Other indoor activities include visiting the Delbridge Museum of Natural History. You can also see the Softball Hall of Fame, the USS South Dakota Battleship Memorial, the Indian Burial Mounds, and many more.
In Sioux Falls, there is no opportunity for you to get bored.
A City of Sports
Here, you can get to choose which teams to support.
If you are a sports fan, you can choose between several teams. Baseball has the Sioux Falls Canaries. Basketball fans can support The Skyforce. Another team from this city is The Thunder, which plays soccer.
Indoor football fans would be happy to support The Storm.
The Stampede is the city's team for ice hockey.
Schools, Universities, and a Lot More
The school district of the city serves about 23,000 students in total.
About 25 elementary schools, six middle schools, and five high schools call Sioux Falls home.
The city also has private educational institutions like the Sioux Falls Catholic School. It serves about 3,000 students scattered among eight schools.
Sioux Falls boasts of several top-notch schools, too.
Fred Assam Elementary School, Endeavor Elementary School, and Sonia Sotomayor Elementary School all got high scores.
And if you are looking for tertiary education, you can also have them in Sioux Falls.
Augustana University, the University of Sioux Falls, National American University, and the Sioux Falls Seminary provide great-quality education.
Additionally, you might want to look into the Southeast Technical Institute, the South Dakota Public Universities and Research Center, and the Sanford School of Medicine at the University of South Dakota (Sioux Falls Campus).
Sioux Falls is also home to the South Dakota School for the Deaf.
The Bad Side
Of course, there are downfalls in Sioux Falls.
No city is perfect.
And there are two opposing sides of Sioux Falls I can name.
Tornadoes
Tornadoes pass by the city many times throughout the year.
Sometimes, a tornado can be severe.
For example, a tornado struck the city in September 2019 and damaged buildings, a shopping center, and a hospital.
However, you should be worried about more than simply tornadoes. In addition, there is rain, a brief night, and some powerful gusts.
Isolated
Living in Sioux Falls might depend on the city for everything you need.
The closest big city is about 150 miles away. And that means you will drive about three hours to get there.
The city can support itself. However, this can annoy you if you frequently take weekend excursions out of town.
What is the cost of living in Sioux Falls, SD? Best City to Buy a House
The overall cost of living in Sioux Falls, SD, is more affordable than the national average. As of this writing, it is 11.4% lower than most American cities, making it advantageous to move to Sioux Falls.
The Good Side
One of the most glaring advantages of moving to Sioux Falls is the city's affordable housing cost.
Sioux Falls' housing costs are 18.6% less expensive than those nationwide. It is also 2.4% less than the state average.
It means that the cost of housing is much lower in Sioux Falls than in an average city in South Dakota.
In Sioux Falls, the median price of a home is USD 253,700. The sum is less than the $291,700 US national average.
The cost of transportation is also lower in Sioux Falls.
Compared to the national average, transportation costs here are15.2% more affordable.
We also see the same story in the cost of utilities and healthcare.
Utility costs here are more affordable than the national average. It is 3.6% cheaper.
The cost of healthcare is also cheaper than the national average by 8.4%.
Overall, the cost of living is a factor that convinces people to move here. It is lower than most cities in the country.
The Bad Side
If there is one downfall when it comes to budgeting in Sioux Falls, it is the cost of food and groceries.
The cost of food and groceries in Sioux Falls is higher than the national average by 0.1%.
If you look at the number, the variance is not that significant.
You can reduce the cost of meals and groceries by making a minor adjustment. Simply being wise when getting your groceries will do.
Why work in Sioux Falls, SD? A Healthy Economy
Two of the primary reasons why you should work in Sioux Falls, SD, relate to employment opportunities and the cost of living. With an abundance of jobs and a lower cost of living, moving to Sioux Falls is a practical step for many.
The Good Side
It would be best if you looked for employment in Sioux Falls for various reasons. There is numerous employment available there for the locals. Living expenses are reduced. In addition, compared to other big cities in the nation, the taxes here are lower.
Here are why finding a job in Sioux Falls is the best thing you can ever do.
Employment Opportunities
Its economy is a sign that you should work in a particular city.
A healthy economy will be able to provide you with jobs. The jobs will also pay you a decent salary. And your overall cost of living will not be expensive.
It would be a domino effect that will be a magnet for those looking for jobs in other cities.
The economy in Sioux Falls is excellent.
The city's economic standing is sturdy and stable, which ensures its residents have access to several employment opportunities.
Also, Sioux Falls was in third place in the 2020 list of the hottest job markets in the country. It was also one of the best cities for young professionals in 2021.
Plus, the city always includes itself on the list of the best places to live in the country.
If you consider all of these, you will see the reason why many people want to move here.
Compared to the national average, the unemployment rate is lower. This place has a typical poverty rate.
To conclude, Sioux Falls is one of the most economically-sturdy cities in the country.
Job projections are promising. The numbers are higher than the projections for the national average.
You should move here if you are in the healthcare, finance, manufacturing, retail trade, data centers, food processing, or education sectors. These are the industries that have jobs in abundance.
Of course, if you are not from any of these sectors, there are still jobs for you.
Affordable
I discussed this earlier, and as you already know, the overall cost of living in Sioux Falls is lower than the national average.
You will spend less in Sioux Falls than when you work and live in another city.
Sioux Falls may cost the same or somewhat more than neighboring South Dakotan cities. Sioux Falls has a higher level of living, nevertheless.
Also, comparing Sioux Falls with other major cities in the country will save a lot of money here.
Lower Tax Rates
Another advantage to working in Sioux Falls is its low tax rates.
South Dakota is one of the few states that does not collect income taxes.
Residents here have a tax structure that does not overburden. If you live in Sioux Falls, you must only pay sales and property taxes.
These taxes are higher in Sioux Falls than the South Dakota average. However, if you compare Sioux Falls with most major cities in the country, it is cheaper here.
The Bad Side
Before looking for work in Sioux Falls, you should know a few things.
One has something to do with the salary. The other has something to do with your commute to work.
Are you ready to hear me out?
Read on.
Low Income
One of the challenges with working in Sioux Falls is the low median income.
The city's economy is robust. In comparison to other cities, it also has a lower unemployment rate.
However, the median income here is lower than the national average. It is lower by a few thousand dollars.
The reason for this could be because of the low minimum wage in South Dakota.
Car-Dependent
Let me clarify this first.
There are several transport options in Sioux Falls.
However, you only have limited options.
Because of the limited transportation options, most residents here opted to buy cars.
The transit score here is 17. And this is not a very good number.
The city is walkable. Several neighborhoods have higher walkability scores than the others.
However, the traffic is light. The commute from one place to another is still short.
Why not buy your car?
—-
Sioux Falls is one of the most amazing cities in South Dakota.
The city also comes with several benefits. Plus, it scores higher regarding opportunities, amenities, and livability.
There are issues, alright.
These issues involve the city being car-dependent, a lower median income, and its geographical location.
I'm confident you'll fall in love with Sioux Falls as much as I do once you overcome these obstacles, though.
So, are you moving to Sioux Falls?
Let me know.