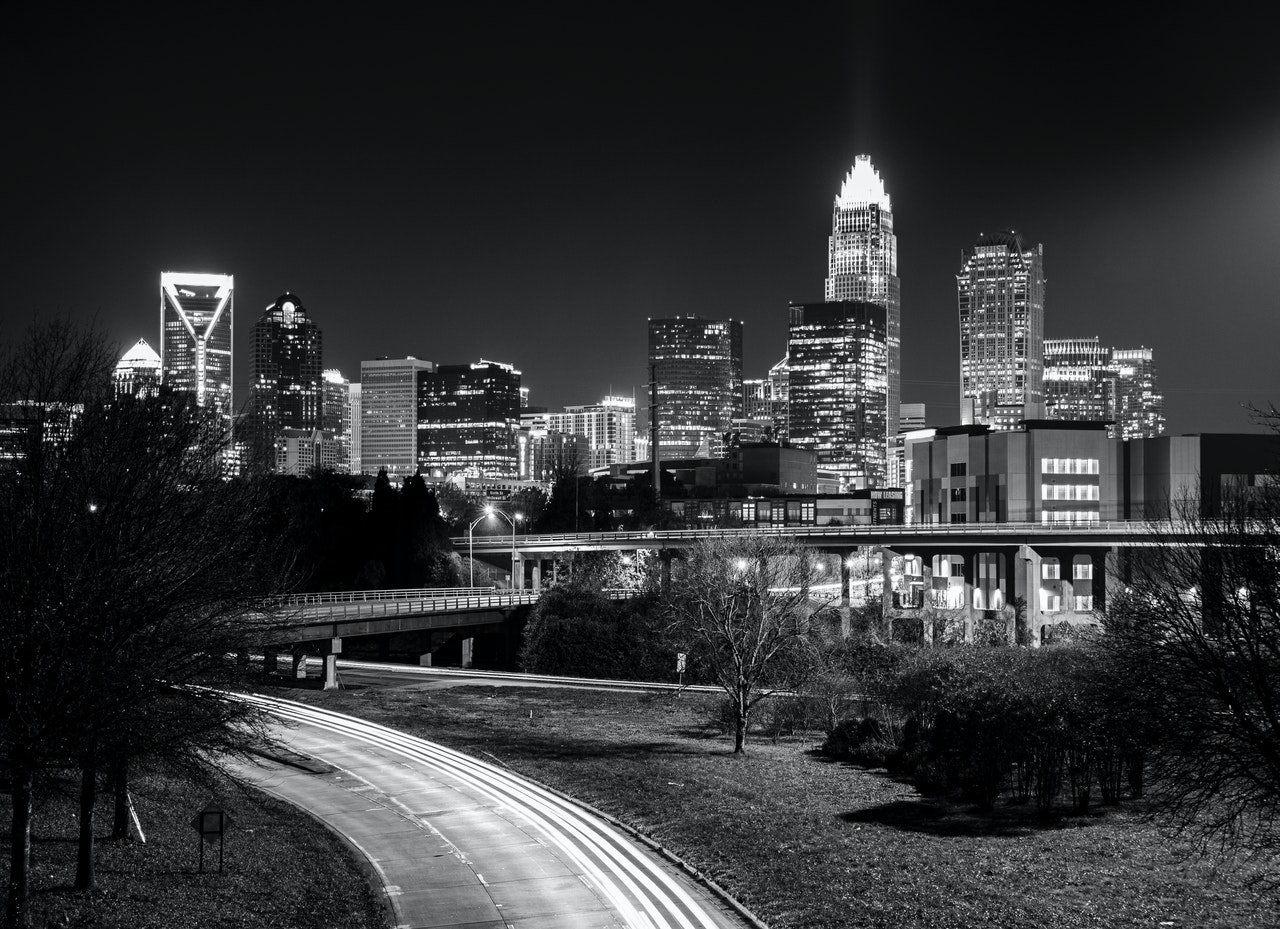 Compared to Albuquerque, Charlotte is the best place to live due to its economy, stunning cityscape, and good weather. In contrast, Albuquerque is a culturally rich metro area and pride of New Mexico.
Charlotte, or the Queen City of North Carolina, is a famous city for relocation. It is an urban area known for its beautiful cityscape and diverse neighborhood. People considering moving to North Carolina often end up in this southern city.
On one side, Albuquerque or ABQ offers you quick access to outdoor recreations. You will not run out of stuff to do in this city of New Mexico. Hiking, biking, and skiing are some things to try in the city.
The two cities have unique things to offer. Thus, it is better to highlight their strong and weak points and see which is the best place to live in.
What are the Pros and Cons of Charlotte vs. Albuquerque?
Living in Charlotte and Albuquerque has pros and cons. Charlotte has tons of job opportunities but suffers from extreme traffic and natural disasters. ABQ is more affordable, but the crime rate is notorious.
Charlotte Living
Pros
Corporate growth and tons of job opportunities

One of the most significant factors why plenty of people relocates to Queen City is employment. For the last ten years, Charlotte has developed into a central financial hub. It became the second-largest financial banking center in America next to NYC.

Until now, the city was potentially growing and made it to the top 10 list for start-up companies. The continuing corporate growth in the city provides more employment opportunities. Thus, finding a job in the town is not difficult once you decide to relocate.

City living with a small-town flair

If there's one thing to love about Charlotte is its friendly community. Moving to Charlotte will never be such a huge adjustment. A friendly community welcomes you once you choose to move to the city.

Charlotte may be the largest city in North Carolina, but it possesses a small-town charm. You will find the people lovable, making you comfortable living in the city.

Diverse neighborhoods

Finding the right neighborhood that fits your family is not tricky in Charlotte. There are so many great neighborhoods in the city to consider. Uptown, Meyers Park, Lake Norman, and Gastonia are some of the best finds.

When you move to the city, there are tons of housing options, too. You can settle in a posh high-rise apartment or look for a house with a great lawn or yard. Depending on your housing needs, Charlotte has the right neighborhood for you.

Excellent schools within your reach

Raising a family in Queen City is relatively easy, too. Charlotte has excellent elementary and colleges within its vicinity. You will never have a hard time searching for the best school for your children.

The Charlotte-Mecklenburg School, for instance, caters to 169 schools with 150,000 students. It is the 18th largest school district in the whole country. More than that, prestigious universities are also present in the city.

It includes Wake Forest, Duke University, North Carolina State University, and more. Learning institutions at any level are available in Charlotte.

Food, wine, beer, and all the good stuff

Another charm of the city is its great food, wine, and beer offerings. It is the best city for food lovers with plenty of old and new restaurants surrounding the area. You can taste different cuisines from Mexican, Japanese, or European.

For wine and brewery, Charlotte also has something to offer. It is home to dozens of breweries spread out throughout the city. You will find several distilleries, wine bards, and craft cocktail venues here.
Cons
Traffic congestion can be problematic

If there's one thing to hate about the city, it is traffic congestion. Traffic can be problematic, especially during rush hour. You will find going to work challenging, especially in the busiest parts of the city.

You will spend 26 minutes or more on the road when you drive around the city. It is the same problem commuters experience in major cities in the country.

Hurricanes and natural disasters

Another thing to consider before moving to the city is its history of having hurricanes. The town experienced storms and hurricanes in the past years. Its closeness to Myrtle Beach makes the city prone to these natural disasters.
Albuquerque Living
Pros
Affordability

Moving to Albuquerque means paying less than the national average. The cost of living in the city is way below the national average. Housing costs, utilities, food, and health care are reasonably priced in ABQ. The only thing that tends to be expensive is transportation.

Mexican food is superb

Albuquerque is almost near to the south. With this location, New Mexico developed tons of dishes with a touch of Mexican culinary side. It would help if you visited El Paisa, Taqueria Mexico, and Last Call for a taste of delicious Mexican food.

Pleasant weather and hot air balloon

Flying on a hot air balloon is possible in this part of New Mexico. Albuquerque has weather and wind conditions that are ideal for hot air balloons. The Albuquerque International Balloon Fiesta is something you can look forward to yearly.

It is a colorful hot air balloon festival that lasts for nine days. During the event, more than 500 balloons throw their exhibitions. It is a perfect activity to spend with your family, too.

Snow in the Sandia Mountains

The city may be known for heat and sun throughout the year. But on the other side of the town is the Sandia Mountains that receive a good amount of snow. You can visit the Sandia Peak Ski Area to engage in some winter activities.

Culturally rich

If you want a glimpse of authentic Native American culture, Albuquerque is the place to go. When you go around the town, you will observe the strong influence of Native Americans. You will see it in how some people dress and wear their jewelry.

Demographically speaking, the city population has 5% Native Americans. The percentage is higher compared to other areas in the United States.
Cons
Poor infrastructure system

When you move to the city, you will observe that 1 in 4 rural roads are poor. These roads require extensive improvement, so they do not pose any road hazards. It can be problematic, especially when vehicles are built on the road.

Crime rate is a major letdown

Safety is an issue in some parts of the city. Albuquerque has been famous for having a high crime rate over the years. The momentum did not improve despite the efforts of the city government. The use of drugs and related substances is also rampant in ABQ.
Charlotte vs. Albuquerque – Which is more expensive?
Charlotte is 7.9% more expensive than Albuquerque. The transport, housing, health, and utility prices are higher in Charlotte than in ABQ.
| | | |
| --- | --- | --- |
| Living expenses | Charlotte | Albuquerque |
| Housing | 99% | 88% |
| Food & Groceries | 99.2% | 96% |
| Health | 100% | 81.1% |
| Utilities | 98.3% | 97.2% |
| Transportation | 97.7% | 89.4% |
Data is based on 100 = US National Average
>100 means more expensive than the national average
<100 means cheaper than the national average
Housing cost

The housing cost in Charlotte is at the national average level. Meaning, you can buy a house in the city at a range of $228,800. Compared to Albuquerque, the price is higher, with the latter's housing price at $203,500.

Utility cost

The price of utilities in Charlotte and Albuquerque is comparable. You can expect a minimal difference in electricity, phone bills, cable and internet between the two. For utilities, you will pay $280 depending on the size of the house and the number of people in the family.

Food & Groceries cost

There is a slight difference in food and groceries between Charlotte and Albuquerque. You will spend $13 per meal in Charlotte, while lesser in Albuquerque. For a three-course dinner at a mid-range food house, your $64 can suffice in the Queen City.

Transportation cost

Transportation is costlier in Charlotte compared to ABQ. The transit system in the city is more comprehensive, with Charlotte Area Transit System as the primary operator. More than that, the LYNX light rail system provides Charlotte commuters to use buses in the metro.

Meanwhile, ABQ offers the Albuquerque Rapid Transit (ART). The city also has the New Mexico Rail Runner servicing south of ABQ and Santa Fe. However, the cost of transport is 8% cheaper.

Health care cost

The price of healthcare in Charlotte is within the national average, while cheaper in ABQ. You will spend around $2,545 a year on health care in the city.
Is Charlotte bigger than Albuquerque?
Charlotte is more significant in Albuquerque in terms of land area. The Queen City has a total area of 308.6 square miles while only 189.5 square miles for ABQ. There are more people in Charlotte, with around 874,579, while only 545,852 people are in ABQ.
Queen City belongs to the 25 largest cities in the United States.
It is also the most extensive metro area in North Carolina. It has more than 199 neighborhoods in its territory.
On the one hand, Albuquerque is the largest city in New Mexico and the most populous. ABQ is the 32nd most populous city in the United States compared to nationwide ranking.
Is Charlotte safer than Albuquerque?
The crime rate in Charlotte and Albuquerque is above the national average. By comparison, Charlotte is safer than Albuquerque, with 34.3% recorded violent crime, while 51 in ABQ.
If you want to live safely in Charlotte, the north part of the metro city is the safest. South Park is the safest neighborhood in the city, with a very minimal recorded crime.
Meanwhile, ABQ is notoriously known for its higher crime, way above the average. The crime rate is twice the figure of the national average. There is less police presence in the city, compromising peace and safety in the area.
Is Charlotte warmer than Albuquerque?
Albuquerque is warmer than Charlotte. It has a semi-desert warm temperate climate, while Charlotte has a tropical climate. ABQ is also experiencing more sunny days than Charlotte, with 280 days every year.
Summer is long and extremely hot in ABQ than in Charlotte. Most residents have air conditioning in their homes because of its climate.
With Charlotte's more pleasant tropical climate, people move to the city. One of the critical considerations is why the city is becoming the best place to relocate in North Carolina.
Is Charlotte better than Albuquerque?
Charlotte, NC, is better than Albuquerque in several areas. It has more employment opportunities, a better climate, safer, and a strong economy. People can build a better life in Charlotte compared to ABQ.
ABQ may be a more affordable city, but one cannot ignore Charlotte has offerings. The commute to work is more manageable, safer neighborhoods, and proximity to nightlife.
Aside from that, the solid economic identity of Queen City is a significant factor, too. There is a bigger chance of getting a stable and high-paying job in Charlotte than ABQ.
Charlotte versus Albuquerque – Where do you consider moving? Let me know your thoughts below.