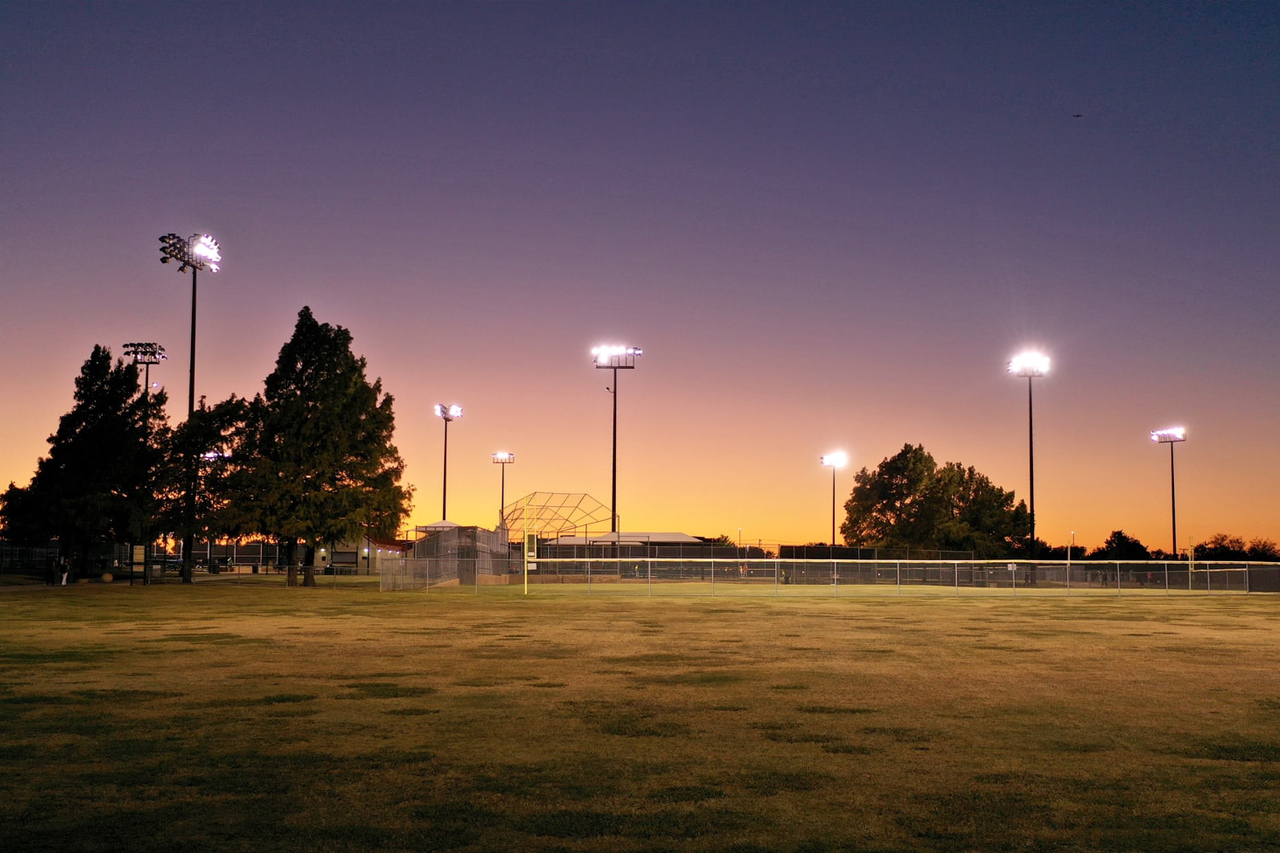 Are you looking for an affluent yet inexpensive city in Texas? Look no further! Plano is one of Texas' top places to live.
Plano, typically considered a satellite city of the Dallas-Fort Worth metropolitan area, is 20 miles north of Dallas's downtown. This city, known by its moniker "City of Excellence," is more prosperous than its sister cities, with more excellent homes, local headquarters for many large companies, and safer areas.
With more than 280 thousand residents, the city ranks tenth in population in Texas.
This location retains many good traits as it develops and prospers. It was America's Best Place to Live in 2013 but ranked third in 2016. The city was also the ninth-best location to live in the United States in 2022.
Want more information about this city? Read on to determine the pros and cons of living in this city to assess whether it is a suitable place to settle down.
Is Plano a Good Place To Live In? – The Fastest Growing City In Texas
The Good Side
Plano Embraces the Charm and Hospitality of the South
Under its location in Texas, Plano radiates Southern charm and warmth, one of the significant advantages of living in this city.
After moving to this town, you won't need more than a few months to become entirely accustomed to Texas's multifaceted and fascinating culture.
Due to this town's unhurried pace of life, it should not be too challenging to meet other people and form friendships at your place of employment or school.
The area is a relatively small city, so getting to know people shouldn't be too difficult for you, and Texans are known for their outgoing nature.
If you don't know anyone in Plano and are moving here, the information in this article will be helpful to you. After that, it won't be difficult for you to adjust to life in the city.
The City Has Excellent Neighborhoods
Plano, one of the fastest-growing cities in Texas, offers various housing alternatives.
The city's neighborhoods are diverse and unique, so no matter what type of person you are, there will be a community for you here!
It has a variety of housing alternatives, including apartments, townhomes, single-family homes, and mansions. This area has something for everyone.
The city's wealthiest communities are Willow Bend, Normandy Estates, Avignon, and Forest Creek Estates. These areas have a low crime rate and lie near some of the best school districts in North Central Texas.
However, the residents have split Plano into East, West, and Central regions. This disparity reflects the city's housing costs.
The West and East End mainly offer luxury residences, such as ranch-style estates, although the Central End offers somewhat reasonable housing options.
Regardless of which of Plano's gorgeous neighborhoods you choose to call home, you will still enjoy the advantages of city living in Plano.
It Has An Excellent Educational System
If you are a parent with children of school age or considering moving to Plano for school, you have a reason to be happy!
Like the rest of Texas, the city has invested heavily in its educational system, proven by its literacy rate of 97%.
If you choose to make this location your permanent residence, the Plano Independent Public School District and the Frisco Independent Public School District will provide most of your educational needs.
The districts are home to over 100,000 students and approximately 200 schools, many of which are highly rated, especially in the Plano Independent School District.
There are numerous possibilities for elementary, middle, and high schools throughout the city, regardless of the age of your children. Mathews Elementary School, Fowler Middle School, and Plano West Senior High School are notable examples.
If you or a family member wants to pursue higher education, you have several options in this city.
For example, both campuses of Collin Institution, an associate's degree-granting community college, are situated inside the city limits. There is also a local campus of Dallas Baptist University offering bachelor's degrees and higher.
According to the City of Plano, education is the foundation of the city's success. Consequently, more than 55% of Plano's adults hold a bachelor's degree, master's degree, law degree, medical degree, or doctorate.
The Place Has a Favorable Climate
Plano is the perfect location if you love temperate winters, humid summers, and mild spring and fall.
The city, a humid subtropical climate, receives an average of 41 inches of precipitation per year, 3 inches more than the national average.
Compared to the state average of 205 sunny days, outdoor enthusiasts enjoy the city's 229 bright days. And with barely 2 inches of snow each year, it rarely snows in these regions.
Overall, it has year-round, pleasant, and sunny weather. Expect the odd snowfall and scorching weather, but other than that, its climate is generally pleasant throughout the year.
The Bad Side
Plano's Traffic Is Horrific
Yes, you are around 25 minutes from downtown Dallas if you live here, but if you commute daily, it will take you more than an hour to get there.
Over 200,000 individuals entered the DFW area in the past year alone, so the congestion on the Dallas North Tollway and Highway 75 can be terrible.
With large corporations such as Tesla relocating their headquarters to Texas, you can anticipate an increase in population in the DFW area over the next few years.
What Is the Cost of Living in Plano? – Income Tax No More!
The Good Side
Plano Has Superior Tax and Fiscal Policies
These tax and tax policies are, without a doubt, one of the most significant benefits of making Plano your home.
Not only will you earn more than the national average salary, but you'll also pay less in taxes. Those seeking a city with tax-friendly policies need to look no farther than Plano.
The state does not impose a personal or corporate income tax, and a homestead exemption applies to residential property taxes.
Consequently, Plano residents pay the lowest taxes in the DFW metropolitan area. Due to these policies, some new Texans have claimed to have saved substantial money by relocating to the state.
The City Has an Outstanding Housing Market
In recent years, the property market in Plano has experienced a decline. This decline is a result of North Central Texas's general deterioration. Despite this, the town's property values remain high.
This place is not just a beautiful, safe, and industrial metropolis but also boasts comparatively inexpensive housing expenses compared to other metropolitan areas in the country.
The typical value of a home in Plano is $336,000. The median list price is $389,900. Considering the city's property price reductions, average time on the market, and list-to-sale price ratio, it is clear that it is a buyer's market.
61% of Plano people are homeowners, while 39% rent.
The average rent in the city is $1,277 per month, while the median rent is $2,000. However, the city's typical monthly rent is greater than that of neighboring DFW-area communities, which is $1,725.
The Bad Side
Plano's Costs Are Too High
Plano has a comparatively high cost of living compared to other Texas communities.
Despite this, the city ranks in the center of the cost of living index in America as it is more expensive than Amarillo and Waco but less expensive than San Francisco or New York.
If you reside here, you can expect to pay less for groceries and medical care than the national average for utilities and transportation. However, housing costs will be much higher than the state and federal averages.
The cost of living here is 7% more than the national average. Other expected expenses, including groceries, housing, and transportation, are priced at or above the national average.
The most expensive aspect of relocating to this city will undoubtedly be housing, which is 28% more expensive than the state average. On the other hand, the utility cost is $164.14 per month, 14% higher than the national average.
Even though the cost of living is one of the disadvantages of living in Plano, the city remains one of the cheapest in the United States. In addition, the high median income helps to make up for this.
The City Has Increasing Housing Costs
The cost of purchasing a home in Plano, which was previously considered affordable, has risen considerably over the past few years.
Despite being a buyer's market, house prices in this city have increased in recent years. Housing demand and prices will increase with more individuals migrating into the DFW area.
In February 2022, the median home price in this area increased from $450,000 in February 2021 to around $675,000. In all fairness, they have grown in every city and municipality surrounding Dallas.
Also, the majority of Plano's communities and residences are typically older. It can not be a disadvantage for some, but most will be older and not updated if you search for a modestly priced home.
Why Work in Plano? – A Prominent Economic Hub In Texas
The Good Side
Plano Has a Strong Economy and Job Opportunities
Texas is the second-strongest economy among U.S. states, and local economies in areas such as Plano are similarly robust. Due to its strong economy, the city is a prime commercial destination in Texas.
Plano, named the "Best City in Texas to Get a Job" in 2018, has experienced a 3.3% rise in job opportunities over the past year. This city engages in many programs to promote new investment and business recruitment.
Bank of America, Capital One Finance, Hewlett Packard Enterprise, Toyota Motor North America, and Ericsson are major private employers in this town.
The area also houses the headquarters of several Fortune 1000 companies, including JCPenney and Alliance, resulting in abundant employment opportunities.
Consequently, Plano is highly business-friendly. Due to the abundance of tech enterprises in the area, IT professionals should not be difficult to obtain employment.
Also, the DFW metropolitan area has a thriving healthcare business.
At 3%, the city's unemployment rate is significantly lower than the national average. It forecasts its job market to grow 44.6% over the next decade, more than the national average of 33.5%, which means more jobs.
The City Provides Competitive Salaries
When considering what it might be like to live in Plano, Texas, there are a lot of perks and drawbacks to consider; nevertheless, one of the most significant advantages is the city's high wages.
The city has a typical household income of close to $83,000, which is significantly more than the average household income in the United States.
If you want to see if you can raise your income in this area, it might be time to get that old resume out of the drawer and apply in this city.
The Bad Side
The City's Labor Market Is Quite Competitive
Plano is a metropolitan location expanding quickly and has many options available.
Because of the city's low cost of living for its workforce and its abundance of commercial space, an increasing number of businesses decide each year to either transfer their headquarters or open significant office spaces here.
Due to its high median yearly income and the expanding job market, it's never the wrong time to look for work in this city. In light of this, it is essential to note that the level of competitiveness in the city's labor market is relatively high.
If you apply for a job here, you should expect to be up against many other applicants who are also doing their best to get hired. Because of this, you must get yourself ready before submitting your application for a job in this city.
Plano is a thriving city with numerous reasons to make it your home.
The city is a terrific area to live if you want a peaceful, safe environment to raise your children or a lively, expanding city where you can work hard and play harder.
Was this article helpful to you? Want to share your thoughts or ask a question? Please leave a remark in the section below!