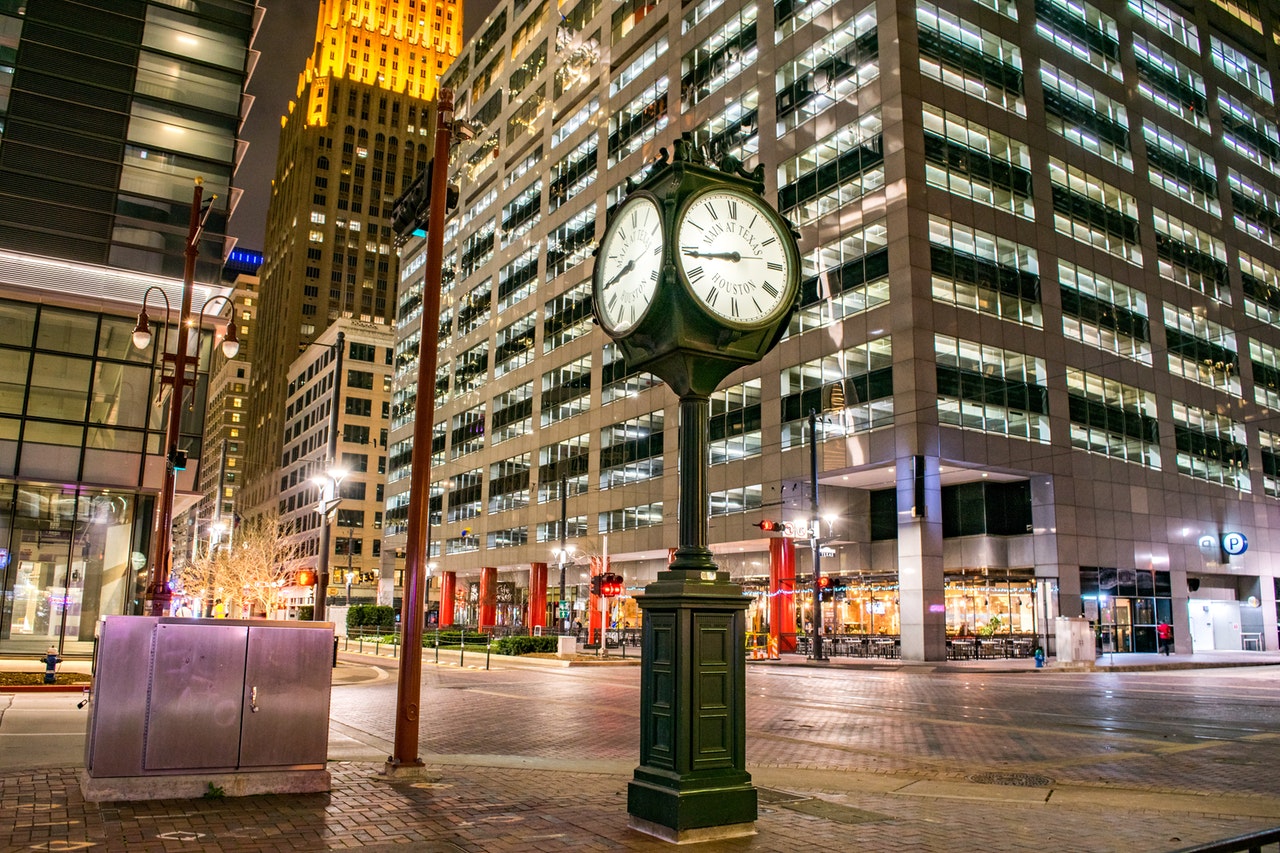 Houston is a bigger city. It also houses better cultural facilities. Aside from that, Houston is a major player when it comes to the country's economic standing. Add to that are the medical facilities that are in the city. All are outstanding. This makes Houston a better place to live in.
Not only is Houston much bigger, but it also has more options when it comes to entertainment. Would you be rooting for sports teams? Houston has it. They have the Rockets. And we know they performed well last year.
There is a museum district in Houston. Plus, add to that, there are local, state, and national parks abound the city. For once, the Sam Houston state park is amazing.
When it comes to food, there is also a diverse list of options you can choose from. Plus, there would be corporate entertainment choices that you can look at.
And when you compare Tampa with other major cities like LA or Miami, Tampa's beaches win. However, the beaches, although beautiful, are not its highlights. They are not the best there is.
The thing about Tampa as well is that it brings to the core a lot of water sports options.
This is Tampa's ace card. It has a lot of water and beach options. Just a little drive to the east coast and you see a lot of great beaches.
If there is one thing with both equally great cities, it would be their golf courses. They have amazing golf courses. But one must note that the weather in Tampa is better than in Houston.
What sets Houston apart from Tampa, though, is its close proximity to a lot of activities. Just a few hours' drive away from the city, one is usually presented with a whole array of day trip options.
For starters, there is Padre Island. Then, there is the Big Bend. There's also Guadalupe as well as the Frio Rivers. The amazing music and art scene of Austin are also a few hours away from Houston.
Plus, there is also the Texas Hill country. There are San Antonio and a horde of other experiences.
Houston also has another advantage, and that is the Houston Medical Center. This is a world-class institution. And so, if something goes wrong with you, the medical center is just near.
Aside from that, the educational institutions are also top-notch. If you have kids, this is an added advantage.
Compared to Tampa, the cost of living is low. This is at least true in most parts of the city.
Recently, however, the drop in oil prices negatively impacted Houston's economy. But Houston has a wealth of Fortune 1000 companies. These companies all help keep Houston's economy afloat. Plus, there is a multitude of jobs that one can find here.
Which is more affordable, Houston or Tampa?
When it comes to the overall cost of living, Houston is cheaper when compared to Tampa. One would only need about $4,300 per month to live a comfortable life. In Tampa, however, the same lifestyle warrants a salary of at least $4,900 per month.
Most of the commodities in Houston are way cheaper than those in Tampa. One such example is the overall consumer price in Houston. It is about 15% or 16% cheaper compared to Tampa. And this does not even include rent.
Rental Costs
When one includes rent, Houston is cheaper by about 10%. Rent prices are actually 0.55% lower in Houston than in Tampa.
Let us give you a clearer perspective of these costs. First, let's consider a 1-bedroom apartment in the city center. This usually costs around $1,500 in Tampa. The same apartment can cost around $1,400 in Houston.
When the apartment is outside the city center, the same story rings true. Expect to shell out $1,000 per month in Tampa. In Houston, this should cost you around $900 per month.
The only difference is when it comes to a 3-bedroom apartment in the city center. Houston is much more expensive at $2,400. In Tampa, the same apartment at the city center costs around $2,200. This is a difference of about $200 or so.
But when the same 3-bedroom apartment is outside the city center, Houston again takes the lead. While cheaper, the difference may not be as glaring. Houston's average cost for a 3-bedroom apartment outside the city center is $1,645. In Tampa, it costs around $1,656.
With just a difference of $11, this may not be that significant.
Food and Dining Costs
The same is true when it comes to restaurant prices. Dining in Houston is about 2.50% cheaper compared to when you dine in restaurants in Tampa. Even a meal at fast-food restaurants can be about 3% cheaper in Houston.
Groceries are 25% lower in Houston. The difference can be significant. It can be as small as a 14% difference as in the case of bananas and bread. Or it can be a difference of as much as 42%, like in the case of chicken fillets.
It actually seems like Houston has it all when it comes to the cost of living. Everything seems to be cheaper there. But note that there are a few commodities that are cheaper in Tampa, too!
Beer, for example, is cheaper in Tampa than in Houston. Whether we are talking about a local or an imported beer, Tampa is more affordable.
Now, let's check on transportation. This should be pretty important, especially if you are moving to a new place.
Transportation Costs
Are we talking about taking public transportation? How about driving your car? Whatever it may be, this aspect of the cost of living is important. Together with rent and food, this takes a bigger chunk of your monthly budget.
A one-way ticket is about cheaper in Houston. When Tampa is at $2 for a one-way ticket in the public transportation system, Houston is usually pegged at $1.25.
When it comes to monthly passes, the difference is even glaring. Tampa's is at $65. The same monthly pass is only at $40 when in Houston.
But just when you thought transportation is cheaper in Houston, think again. When it comes to taxi fares, Houston is telling a different story. Houston's standard tariff rate is $3.00. On the other hand, Tampa has an average tariff rate of $2.50.
This is putting Tampa at an advantage… but only for this aspect. The rest of the transportation costs are more expensive in Tampa than in Houston.
This is true even in gasoline prices. There is an estimated 18% difference when it comes to gas prices between the two cities. Houston is 18.58% cheaper than Tampa.
Utility Costs
When it comes to utility costs, Houston is still cheaper than Tampa by 4%. At least when it comes to the basic utilities. This would include water bills, electric bills, and heating/cooling. This may even include a garbage disposal.
But when it comes to internet and mobile costs, Houston is much more expensive. In fact, a minute of prepaid mobile tariff is about 48% more expensive in Houston than in Tampa. Internet costs are about 2% more expensive in Houston as well.
Which is safer, Tampa or Houston?
When it comes to crime rates, Tampa is lower than Houston. There are nice neighborhoods, while some are dangerous. But these nice neighborhoods are those that cost a fortune. Despite this, the number in Houston is still higher compared to that of Tampa. This makes Tampa safer than Houston.
Let's talk a little bit more about how safe (or dangerous each city is).
Houston
Houston has a crime rate of 56 per 1,000 inhabitants. It has one of the highest rates in the US.
In Houston, your chance of being a victim of a property or violent crime is 1 out of 18. In fact, within Texas, about 98% of the cities and towns have a lower crime rate than Houston.
It would always be essential to compare a city with another of the same size on a separate note. In terms of population, this tends to be a fair enough trade. This is because the larger the population is, the more chance there is of crimes.
Houston has a population of about 2.3 million inhabitants. When you combine the city's violent and property crime rates, the number can be very high. It's the same thing when you compare the crime rate with cities of the same size, population-wise.
Out of the many cities of the same population size, Houston is doing badly for crime rates. Only a very few cities have crime rates this high.
Let's talk about violent crimes. Then we talk about property crimes.
For Houston, it was found that the number of violent crimes is one of the highest in the US. This is across all communities and cities, no matter the population size.
When we talk of violent crimes, we mean rape, murder, and manslaughter. We have also included cases of armed robbery and assault. According to statistics, one's chance of falling victim to any of these crimes is 1 in 91. This is Houston.
It should also be finally highlighted that Houston has a high number of murder cases. This should be on the cases that were reported. The number may be high when compared with locations of the same population size.
On the other hand, property crimes in Houston can also be high. When we talk of property crimes, we talk about the burglary. We talk about larceny involving more than $50 as well as vehicle theft. We also included arson, which is a common enough case.
When in the city of Houston, your chance of falling victim to property crimes is 1 in 22.
It is also of utmost importance to highlight that Houston has a high rate of motor vehicle theft. In fact, the city has one of the highest in the country. This is, of course, when you compare the numbers with cities of the same population sizes.
When in Houston, your chance of falling victim to this type of crime is 1 in 176.
Tampa
Crime rates in Tampa are one of the highest in the country. It is, by far, higher than the national average.
When compared to other cities of the same population size, Tampa is a bit lower than some. Your chance of being a victim of property or violent crime would be around 1 in 46.
It is lower compared to other cities of the same population size. Despite this, it is still not considered the safest in the country.
When you compare Tampa with the rest of Florida, the city ranks higher than 60% of the state's communities.
Now, when we take a look at Tampa and the violent crimes, how does it stand? This is one of the most important aspects when assessing safety. One needs to understand these types of crimes.
Number-wise, it is safe to say that violent crimes in Tampa are higher. This is when compared to most communities of the same size in the country. The chance of being a victim of a violent crime is actually a bit higher.
And like our discussion in Houston's crime rates, violent crimes include robbery. It also refers to assault as well as rape. Murder is also part of this grouping.
Your chance of being a victim of violent crimes in Tampa is 1 out of 239. If estimated, this should be around four people for every 1,000 residents.
When it comes to property crimes, the number would be at 17 counts for every 1,000 inhabitants.
This is a place where the chances of falling victim to property crimes are higher than usual. Compared to other cities in the US with the same population size, this is higher.
—
When it comes to both of these cities, they are equally great.
When one has to choose between the two, it would all have to depend on a lot of factors. Is the weather that important? How about the cost of living? Or would you prefer one vibe over the other?
Ours would be Houston because of its lower cost of living. Our choice is Houston for being close to a lot of other cities, plus the cultural facilities.
How about you? Which one would you choose?