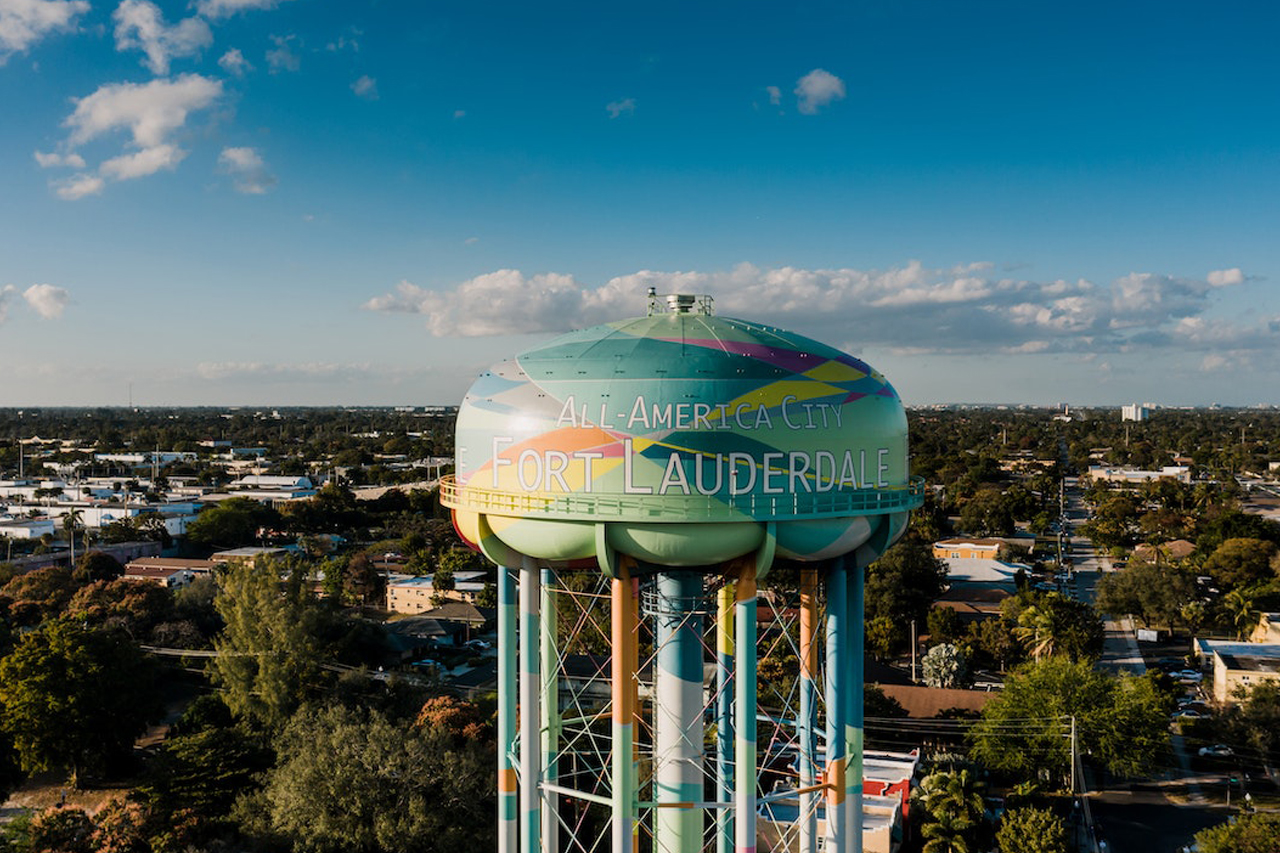 A coastal city less than 30 miles north of Miami is Fort Lauderdale, Florida. The metropolis earned its nickname "Venice of America" because of its expansive and impressive canal system of over 500 miles. It also boasts booming tourism with 23 miles of beaches for everyone to enjoy.
Although the city has been historically in Miami's shadow, it was able to break through and currently has rapidly growing commercial and residential sectors. As a result, Fort Lauderdale sees a consistent increase in its population as it attracts more people to settle in the city yearly.
However, no place is perfect, and Fort Lauderdale has its fair share of downsides that you might want to check out before settling. Below are the pros and cons you can expect if you decide to live in the Venice of America.
Is Fort Lauderdale, Florida, A Good Place to Live In? – Boredom is non-existent!
The Good Side
Consistent sunshine all year round!
Fort Lauderdale is a tropical paradise that doesn't only stop at its beaches but also enjoys a sunny and warm climate all year round! Residents in the city experience around 246 sunny days yearly, perfect for weekend swimming.
Most people from New York and New England are in awe of the pleasant weather that the Venice of America has, making it a preferable vacation spot, especially during winter.
The city offers a warm and lovely winter from December to February, while summers rarely exceed 92°F, which happens in July and August.
If you are sick of going through winter stuck in your home getting warm all season, you might want to consider moving to Fort Lauderdale to escape from the harsh cold.
Miles and miles of beaches
Fort Lauderdale is the perfect city to move to in Florida for those who love anything about the sea or scenic sunset views as the sun disappears on the horizon. With over 23 miles of coastline, the metropolis offers both crowded and secluded beaches, all for you to discover and enjoy.
Moreover, you'll even be surprised that some neighborhoods here are only within 30 minutes' proximity to the beaches. Not only that, but you'll also get to enjoy gorgeous golden sunsets you've never seen before!
Its stunning blue waters let you enjoy what the Atlantic Ocean offers, with activities ranging from snorkeling, sunbathing, swimming, jet skiing, diving, etc.
Here is the list of beaches you may want to check the moment you move to Fort Lauderdale:
Aside from the above list, you can still find numerous beaches in the metropolis waiting for you.
Bored? Never.
Fort Lauderdale may be a small city that always gets overshadowed by other Florida cities like Tampa and Miami. Despite its size, it is a vibrant coastal city with a very active nightlife and buzzing daytime. An endless roster of fun options awaits you may it be club parties, shopping, dining, or festivals.
If you plan to move here, kickstart your week by discovering these exciting places in the city:
Riverwalk Arts & Entertainment District: discover over 120 nightclubs and 4,100 restaurants in this district. You'll find Elbo Room Beach Bar, Rocco's Tacos, and Broward Center for the Performing Arts.
Escape Lounge: this is one of the most popular go-to nightclubs in the city, with a modern and futuristic touch.
Culture Room: has 25 years of concerts and a famous live music venue that locals and tourists visit yearly.
Tortuga Music Festival: this is the most awaited yearly festival in the city that promises three days of fun highlighting music, marine conservation, and beachin'.
The metropolis also never runs out of museums that attract thousands of visitors annually: NSU Art Museum Fort Lauderdale and Coral Springs Museum of Art.
USA's Sixth-largest school district
If you are looking for a city with plenty of educational opportunities, this may be your cue to move to Fort Lauderdale. Schools in the city have high test scores with low-rate enrollment prices for most private schools from elementary to high school.
It also holds the sixth-largest school district in the country, wherein you can choose from over 200 schools.
You can also pursue college here because the city is home to several public and private colleges for those who want to advance their academic prowess from undergraduate to doctorate.
Centralized location to your advantage
Another great thing about living in the Venice of America is its centralized location, which provides a great advantage to its residents. Below is the expected driving time you can expect from Fort Lauderdale to its neighboring cities:
Palm Beach: about an hour drive
Naples: a two-hour drive
Orlando: a three-hour drive
Key West: a four-hour drive
As a result, you can only take a short trip to these cities without the need to ride a plane or take a whole day driving. For instance, you can have a three-hour drive from Fort Lauderdale to Universal Studios Orlando, spend most of your time exploring the tourist spot, and return home on the same day.
Multiple public transits
You can access most of the essential things within a five-mile radius in Fort Lauderdale. At the same time, the city provides multiple [public transits for residents to ride and minimize their waiting time.
Fort Lauderdale has some of the following public transportations operating around:
B-Cycle/AvMed Rides
Amtrak
Sun Trolley
Water Taxi
Broward County Transit (BCT)
Family-friendly town
The Venice of America used to be a prime area for college students and young adults due to its roster of nightclubs. However, it resulted in misconceptions requiring the city to rebrand its image by attracting more families and older adults, which they successfully achieved.
Fort Lauderdale currently has a variety of family-friendly and educational fun catering to households with kids. You can see many museums, art galleries, historical sites, and high-ranking school systems in the city.
The Bad Side
Terrible Traffic
Traffic is everywhere in growing cities with a flourishing tourism industry, which is happening in Fort Lauderdale. Residents here have expressed dissatisfaction with how the city deals with the terrible traffic.
Moreover, the city's small area of 36.3 mi² doesn't provide enough room for cars to go around the city without getting stuck on the road, especially during rush hours and Saturday afternoons.
Pretty humid
Fort Lauderdale isn't for you for those who don't want to sweat all day long, especially during the summers. The city can get pretty humid, and you'll likely have to spend on air-conditioning to survive the heat.
Therefore, if you are looking for a cold place, sorry to burst your bubble, this city's winter feels nothing like the usual cold winter.
Tourists everywhere!
If you prefer quiet city life, it is almost impossible to achieve in Fort Lauderdale. The coastal town attracts an average of 23 million tourists annually. It only means that everywhere you go, you'll likely notice tourists on the shore, downtown, in entertainment districts, and more.
Specifically, the beach can get crowded during the summer, and the streets get busy all day and night. However, if you don't mind living in this busy metropolis and enjoy meeting new people now and then, Venice of America is the ultimate perfect place for you!
Here comes the hurricane!
It is not entirely surprising that Fort Lauderdale suffers from yearly hurricanes since it is in Florida. Deciding to live in this city means you know the risk of living in such a hurricane-prone area.
You can expect some heavy rains too during summer and winter.
What Is the Cost of Living in Fort Lauderdale, Florida? – Household exemptions for your benefit
The Good Side
Lower rent than major cities
Compared to major cities in the United States, the median rent in Fort Lauderdale is relatively low. For instance, it will only cost you a monthly rent of $1,816 in Fort Lauderdale, while it will cost you the following prices in these cities:
Thus, moving from these cities to Fort Lauderdale, you can save more on monthly rent. Additionally, the real estate market in the town is booming, and the interests are also at an all-time low.
Homestead exemptions
Since Fort Lauderdale is a city in Florida, residents can avail of homestead exemptions to aid in managing the property tax burden imposed.
Residents in the town face a 2.0% property tax rate but can apply for homestead exemptions for up to $50,000.00, wherein the remainder is for non-school taxes.
The Bad Side
Soaring expenses
While Fort Lauderdale is more affordable than most major cities in the country, the city's overall cost of living is still a significant disadvantage. Sadly, living costs here are 21% higher than the national average.
For instance, you'll have to pay 2% higher on utility bills here. A monthly energy bill will likely cost you $173.18, while a gallon of gas is $4.52.
On the other hand, grocery prices in Fort Lauderdale are also 22% higher, healthcare at 4% high, whereas the housing cost skyrockets to an all-time high of 49% compared to the national average.
If saving more money is your priority, you may have to let go of moving to Fort Lauderdale.
Why Work in Fort Lauderdale, Florida? – Finding a job is easy!
The Good Side
Rise in job opportunities
Fort Lauderdale has seen a consistent economy and job market rise in recent years. For instance, the metropolis has seen a 1.9% job market increase compared to the previous year. A prediction of a 37.9% job growth increase in the next decade sounds promising too.
In addition, Fort Lauderdale boasts a 3.30% low unemployment rate. As a result, newcomers in the city won't get too occupied finding a job for long because a wide range of job opportunities are waiting in Fort Lauderdale.
Because of the millions of tourists flocking yearly to spend their vacation, it is no wonder that the tourism sector leads the local economy, opening more job openings. Besides the tourism industry, there are also big corporations that built their headquarters in Fort Lauderdale:
Citrix Systems
AutoNation
Broward County Public Schools
SmartWater CSI
Since finding a job here is easy, you can start earlier to offset any high prices you will likely encounter.
0% income tax rate
One of the best things about living in any Florida city is that there is no estate and income tax. Therefore, it lightens your burden and helps you allocate some of your money to other necessary expenses.
The Bad Side
Other households are struggling.
Unfortunately, there are some jobs with low salaries in Fort Lauderdale. That's why most locals are careful in looking for jobs here and always ensure that the pay is enough to sustain their needs.
Residents in Fort Lauderdale have a median household income of only $48,898 a year which is $4,584 short than the US average of $53,482 per year.
Fort Lauderdale may be a small coastal town, but the metropolis offers its residents many enjoyment, opportunities, and alternatives. Indeed, the number of things to do in the city seems endless, which will never get you bored.
Now that you know the downsides and benefits of living here, we look forward to your opinion about the Venice of America.