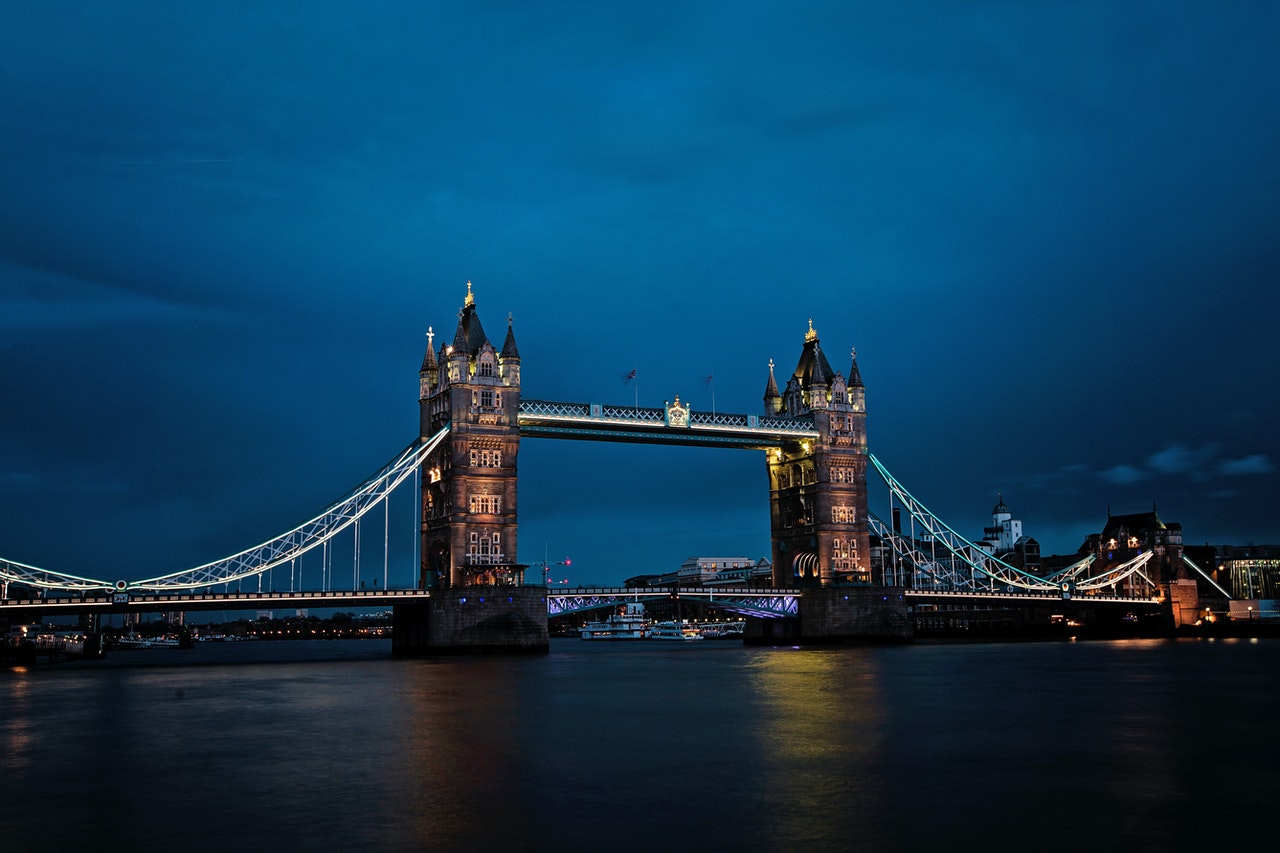 When choosing two cities from different continents, London and LA will always ring a bell. They are not just renowned cities in their respective countries, but in the world, as well.
London and Los Angeles are great cities full of vibrancy and a lot of exciting stuff to offer. They are famous for a reason. Both stand out massively and attract many people who do not just want to visit but stay, too.
Of course, they are lovely places to live and work, but each offers a very distinct lifestyle. London will be preferable to some than LA. The same way Los Angeles is more charming than London, for some.
London is a top-rated European city where everyone would not want to miss visiting. The city has a lot of beautiful things in store for every visitor.
It has impressive architecture, class, and well-respected English customs and traditions. The famous city of Great Britain has built a reputation over the years.
Los Angeles, on the other side, is the 'American' city. It is culturally diverse and politically liberal. LA offers you a relaxed kind of lifestyle with pleasant weather, nature, and beaches. It is a fusion of a highly-modernized city stationed in naturally sacred geography.
It would be challenging to choose which city is the best place to live. London and LA are two cities separated by a continent, making them vastly distinct.
Yet, in this comparison between London and Los Angeles, we will explore every angle. Each angle will help us choose which city is the best. Thus, read on and see which town between Los Angeles and London is the best place to live.
Is London better than Los Angeles?
Los Angeles and London are great cities to consider especially if you are looking for a place to settle. Choosing which city is better, Los Angeles or London, entails a thorough assessment.
Thus, here are some factors to consider when choosing between London and Los Angeles as a better city:
Culture

The central aspect where London and Los Angeles differ is the culture. London is about arts, museums, and galleries, while LA is all about the beach. Los Angeles offers a relaxed lifestyle, where people can quickly go to the beach and mountains. London will attract more artists than adventure seekers. Its century-old buildings, museums, and galleries are worthy of every artist's visit.

People

Los Angeles and London are both populous cities. But London has a population twice the size of Los Angeles. It has almost 9 million in numbers, while Los Angeles only has 4 million. In the aspect of diversity, both cities are diverse and cultural melting pots. As they offer more opportunities compared to other cities, people are likely to settle in. They have an exciting mix of people because they both offer jobs and quality of life.

Transportation

Big cities are expected to provide excellent transportation systems to the public. London has a unique subway system while Los Angeles is struggling with traffic. London's train system, The Tube. caters to Londoners very well where they are not required to own a car. It is a user-friendly place transportation system catering to every commuter's needs. Los Angeles, on one side, lacks a mass transport system, and people need to get a car. It is your mode of mobility if you want to enjoy the city.

Food

The food scene in Los Angeles may be more diverse than in London. Of course, Americans love to eat compared to English. There are a variety of restaurants where you can visit Los Angeles. You can choose from street food to high-end and top-caliber restaurants. London is keeping up with Los Angeles, as well. It may have a reputation of having a second-class food scene, but it is now offering the world's best eateries. London also provides cultural variety in food, as well.

Average wage

Both cities offer job opportunities. Many people would choose to settle in London and Los Angeles because of work. However, Los Angeles has a higher average wage rate compared to London. The median income is more than $3,040, unlike London with $2,900. There is a 3% wage difference between the two cities.

Environment and surroundings

Los Angeles is a sunny city while London is a gloomy one. There are more rainy days in London, while sunshine is abundant in Los Angeles. London is a city without a coastline, while Los Angeles has a long stretch of coastline. The lifestyle of people will significantly rely on their surroundings.
Is it more expensive to live in LA or London?
Los Angeles and London are both expensive cities. LA already has a reputation for being one of the most expensive cities in the United States. Yet, compared to London is more expensive, LA is cheaper.
It is more expensive to live in London than in Los Angeles. Based on the world ranking, Los Angeles is the 50th most costly among the 540 cities surveyed. London, on the other side, is on the 37th. Los Angeles has lower consumer prices and dining out.
Here is the breakdown of the cost of living comparison:
Rental cost is 4.39 more expensive in London than in Los Angeles.
Dining in and eating out is 10% more expensive in London than in Los Angeles. Groceries, on the other side, are 21% cheaper in London.
Entire cost of living is 3% more expensive in London than in Los Angeles.
Other areas you can consider are the following:
Property Cost

Property Cost is expensive in Los Angeles. The property cost can reach up to $900,000. Yet, it is still more expensive in London. You can buy a bigger house when you settle in Los Angeles than in London.

Lifestyle Cost

Lifestyle cost is cheaper in Los Angeles. The rental price made the difference. Renting an apartment in London is very expensive. You can find the same space cheaper in Los Angeles.

Health and insurance

If you want to live worry-free in a city, your prime consideration is insurance. LA does not have a national health service, and getting insurance will be part of your expenses. You need to get comprehensive health insurance when in LA.
Living in both cities entails a lot of needs and consideration. It will direct the course of your life and what kind of life you will be living in. There may be plenty of jobs available in both cities, but the concern is how much money you need to get the life you want.
Is Los Angeles a good place to live?
Of course, Los Angeles is good place to live in. It is one of the most extraordinary and exciting places in the United States. LA also provides a lot of opportunities to make your life better in the long run.
Here are the reasons why Los Angeles is an excellent place to live in:
Education

Los Angeles has plenty of schools that offer quality education. It has more than 100 colleges around the city. You can quickly begin an undergraduate degree or even a graduate program when you choose to live in the city. You will have plenty of options to get yourself educated. Among the schools LA is famous for are UCLA, Loyola Marymount, and Pepperdine.

Diversity

Los Angeles is never dull. When it comes to diversity, the city has a lot to offer. It is a cultural melting pot and has many Hispanic, Asian, European, and Chinese around. The town is fascinating, that you can visit queer neighborhoods and communities. Aside from culturally diverse, people in LA are liberal and socially aware. You would generally see mass gatherings in the streets fighting. They push for climate changes, LGBTQ rights, among others.

Summer and weather

Los Angeles is notoriously known for its pleasant weather. You can enjoy the heat of the sun along with its long stretch of beaches and coastline. With its beautiful weather, you can enjoy a lot of fun outdoor activities, as well.
Los Angeles is one of the most sought-after cities in the United States. Living in LA has its perks, but you have to make sure to have a good income source to maintain the lifestyle you want.
Is London a good place to live?
Just like Los Angeles, London is a good place to live. London will always come first to mind when one is considering relocating to another city. Aside from a touch of European class, there are plenty of reasons why London is an good place to live in.
Here are the following:
London is one of the most diverse cities in the world. It has over 200 nationalities where people speaker over 300 various languages. The people are choosing to settle in the town, make the city more vibrant and exciting.
There is much to know about London. Being the capital of Great Britain, the Crown's bastion is a city full of history. It dates back from 2000 years ago, centering to the British monarchy and power. You would often see the English rich and colorful past in museums and galleries.
You will never underestimate the quality of education you get in London. The city offers the best schools, including the Imperial, UCL, and LSE. These universities are on top of their game and always make it to the top of international rankings.
Transportation system is exceptional in London. You can access every corner, every nook, and every district using The Tube. It has impressive subway management that people need, not cars and personal vehicles.
There are plenty of exciting houses to buy in London. You can find impressive architecture and interiors in the city. The city offers stylish, classical, and contemporary homes. The selections are endless, especially when you are patient to find the best one for you.
London is a green city. You can find a lot of green and open spaces in the town when you choose to explore.
If you find the best city to find work, London is a place to be. There are innumerable job opportunities to choose from. Well-established businesses are offering premium salary packages. You just need to be qualified to get the job.
London provides an array of opportunities to improve the quality f your life. As long as you have a job and a regular income source, London is an enjoyable city to settle in.
Conclusion:
When choosing between which city is the best goes down to individual preferences. London may be better for some who love going around the city with ease. London ranks best in transportation compared to Los Angeles. Yet, it is more expensive.
Los Angeles, on one side, can is one of the major cities in America. If you want to live the American life, choosing LA is a good start. With its liberalism and diversity, you will be more open to a broader array of opportunities.