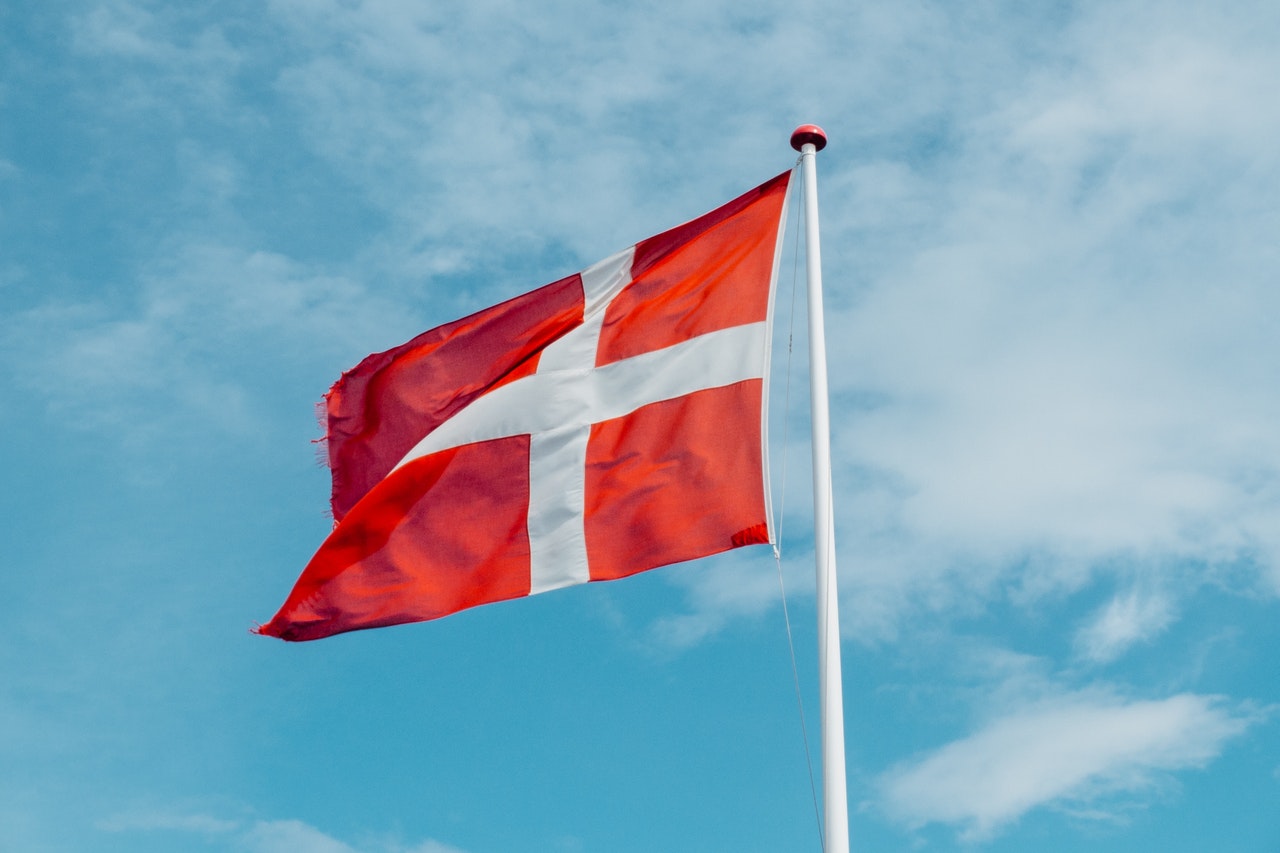 Denmark should be the better place to live in. It has a diverse economy. It has an economy that has better distribution. What this means is that it has a few larger companies and many small ones. On the other hand, Sweden has a lot of large companies. It is a huge country as well, which gives some of its cities the feeling of being remote.
The differences between the two countries may not be much. This is especially true for someone who is a local of any of these two countries.
For a first-timer, Sweden may look and feel better. But Denmark is one of the friendliest when it comes to its immigrants.
But however friendly they are to their immigrants, getting citizenship is difficult. At least it is when you compare it with Sweden's.
Sweden is sometimes even too open to its immigrants. Denmark always plays it safe when it comes to immigrants.
The reason for this is because the Danes tend to be more educated. As such, the workforce that the country needs to do most jobs they get from their own country. They no longer have to hire other nationalities to do the jobs for them.
The Danes are also friendlier. The language may be a bit difficult to learn and understand. But the friendliness and warmth of the locals can make up for the language barrier. Besides, most Danes speak English with certain levels of fluency.
Finally, Denmark is more beautiful. It is full of vast landscapes, old houses, castles, and a lot more. This is not to say that Sweden is not beautiful. It is still beautiful. But when one compares Sweden with Denmark, it should always be Denmark for most.
Should I visit Denmark or Sweden?
Denmark is densely populated. It is compact, perhaps because of its geographical size. Sweden, on the other hand, is a much larger country. This makes Denmark a better country when you have less time to explore. This is also ideal when you want to explore on foot.
Always the big question is, would you rather visit Denmark or Sweden? It is always hard to choose between these two destinations.
Both cities bring with them their unique vibes. Each has loads to offer for even the most seasoned of travelers. We know it's hard to choose.
Because of that, we compiled a few things to consider. Read on.
Cityscape and Accessibility
When it comes to its capital cities, Sweden's capital, Stockholm, is bigger than Copenhagen. When it comes to population, Stockholm has about 200 thousand more.
But despite Stockholm having more people than Copenhagen, the latter seems more densely-populated. This is because of its geographical size. When you compare it with Stockholm, Copenhagen is smaller and is more compact.
Despite being smaller, Copenhagen has its advantage. Its relatively small size makes its attractions within walking distance from each other. This makes Copenhagen an ideal place to visit on foot.
Stockholm's attractions are far from each other. Visiting each site on foot would be tiring. Of course, there is always the option of public transportation. But that's an extra cost; although we should admit, Sweden's transport system is as great as Denmark's.
Another advantage of Copenhagen is its bike infrastructure. It is very well-developed. One can easily go around the city on foot or on a bike, the latter of which are available for rent.
This is a hard decision to make, but in this category, Denmark wins hands down. It is convenient and can easily satisfy any tourist pressed for time.
Sights and Attractions
The mere mention of the country Denmark brings to mind the Little Mermaid. FYI but Denmark is the birthplace of such a wonderful character. Aside from the Little Mermaid, there are a few more attractions in Denmark worth visiting.
One of these attractions is the Nyhavn canal district. Famous palaces like the Christianbosborg and Amalienborg are worth mentioning. And who would ever forget about the Tivoli Gardens?
Sweden, on the other hand, brings to mind an Old Town vibe. Well, there are some notable sights like The Royal Palace and the City Hall. Then, there is the scenic waterfront. But when it comes to attractions, they seem spaced out. Perhaps it is because of the size of Sweden?
But no matter the differences, both countries are remarkable. Both bring bohemian neighborhoods that are worth your while.
Another to take note of is the huge amount of architecture in both countries. Sweden brings with it many Baroque architectures. Copenhagen, on the other hand, has all the Renaissance architecture.
Denmark has red brick buildings and narrow streets. Sweden has large boulevards and classical structures.
Over the years, we have also seen a huge amount of modern architecture in both countries. Denmark has a lot of rough and gritty architecture. Sweden's is a little bit more on the posh and proper.
Denmark wins this round again. It just has a lot of architecture. Its attractions are more diverse.
Food, Drinks, and the Nightlife
Both countries have the same vibes when it comes to alcohol. The prices are high. The atmosphere somewhat similar. The only difference between the two is on where and when one gets alcohol.
The Swedish government regulates the sale of alcohol in the country. This means that you would have to get it from one of those Systembolaget stores when you want alcohol. Or you can also drop by one of those bars.
But if there is one thing you also need to know, it is the WHEN. When can one get an alcohol? They're mostly close on Sundays. This means that you need to plan it out when you always have the inexplicable urge to all of a sudden drink.
Denmark does not have all these restrictions that Sweden has. One can always get alcohol in convenience stores. They are also in the supermarkets. Plus, there exists in Denmark some alcohol boutiques.
Another thing to note is that alcohol is much more affordable in Denmark than in Sweden.
When it comes to food, both countries have their own share of amazing cuisines—eating out costs more in Denmark than in Sweden.
Denmark, through Copenhagen, has been earning the title of being a gourmet food giant. The country now houses several Michelin-star restaurants. This would already include the famous restaurant, Noma.
The winner in this category is obvious. Denmark has lesser restrictions when it comes to alcohol sales. Plus, while food is a bit more expensive, they come in a wide variety of options.
Day Tours
Sweden is perfect for day trips. Well, it all depends on where you want to go. But when one is in Sweden, one cannot ignore touring the countryside. It brings with it amazing woodlands and vast lakes. Aside from that, one can easily go from one island to another without so much of a hassle.
Let's check out Sweden's capital city.
Some of the sights in Sweden would include a visit to the Drottningholm Palace. Then, the town of Sigtuna is worth mentioning. Or why not go through the city of Uppsala? Lake Malaren is also a place to see.
The thing about Denmark is that it is perfect for day trips. Earlier, there was a mention of the country's size being ideal because of each sight's proximity to each other.
When one wants to go through Denmark in a day, try the fishing village of Dragor. And why don't you get to Kronborg Castle? The country has a wide array of castles to choose from. These, and a lot more, make a day trip to Denmark's capital a trip to remember.
Here, we give our nod to Denmark. The location is just so perfect, no question.
Authenticity
Both countries are not as popular with tourists, unlike their other neighbors. France is more famous. So is the Netherlands.
But this status may get to change in the years to come.
If we may say, Sweden is a bit too puritanical. Sweden may be charming, yes. But once one gets a closer look at its cities, they seem inauthentic.
This is when one compares Sweden with Denmark. The latter seems more authentic. Perhaps it is because of its architecture? There just seems to be something about the posh structures of Sweden versus Denmark's rough ones.
This one is hard to decide on. But should we be the judge, Denmark wins this round.
Overall
Before coming to Denmark, one should always keep an open mind. What is there to expect from this small country? Are the people friendly? Is there alcohol? Are there museums?
But when one arrives and starts exploring, the feeling is undeniable. Denmark has a way of creeping into your hearts. Sweden is beautiful; we give them that. But Denmark has all the advantages – from its size and location, food and drinks, and many more.
Why is Denmark the best country to live in?
CEOWORLD Magazine considers Denmark as the best country to live in. This is when it comes to businesses and quality of life. First off, Denmark has amazing healthcare systems. It is a clean country. Plus, its housing and living costs are at par with the average salary Danes get.
One of the most amazing things about Denmark is that it prioritizes work-life balance. The country offers its workforce the chance to identify the things that matter. It brings with it a balance between an amazing career and a chance for self and family.
Going to Denmark to work may entail a lot of adjustments. It would take a few more weeks or even months to adjust and call this country home finally.
But if there is one thing that the Danes get lucky on, it is the work-life balance the country offers.
The country believes in excelling at work and in one's chosen careers. But the country also believes that someone should have time to invest in the things that matter. Examples of these should be family, hobbies, and self.
The country is the family-friendliest in the European region. One should note that there are a lot of reasons to live and work in Denmark. Here are five of them:
The Danish Lifestyle
The Danes are just some of the happiest people on this planet.
The level of happiness maybe because of a few important things. These are what we call soft factors. Examples would be culture, leisure time, and time for family.
Denmark emphasizes these soft factors, hence, the high level of happiness.
City Life and the countryside
Because of its small size, distances from point A to point B are always short. One could say that when in Denmark, it is always easy to combine the busy city life and the relaxed country vibe.
What is impressive about this country is that anyone can enjoy walking the city streets. Not only that, but people can even go to the woods without so much worry.
The country is full of green forests. One can never be too far from the forest or the sea. Denmark has more than 7,000 kilometers of amazing coastline. This makes holidays by the beach more popular options among the Danes.
Plus, the amazing thing about Danish cities is their emphasis on health. Most Danes bike their way to work. And at the end of the day, it is always common to see them swimming in a packed harbor.
Work-Life Balance
Work-life balance is the selling point when it comes to living and working in Denmark. The country's ability to provide this balance makes it the best country to live in.
The Danish government entitles all of its workforces a total of 5 weeks of vacation per year. This makes it easier for employees to spend time with their families. This is also an opportunity to pursue their hobbies during this time.
Indeed, there can't be any other country that would be able to do that?
All these, and the warm Danish smiles, make the country the best place to live in.