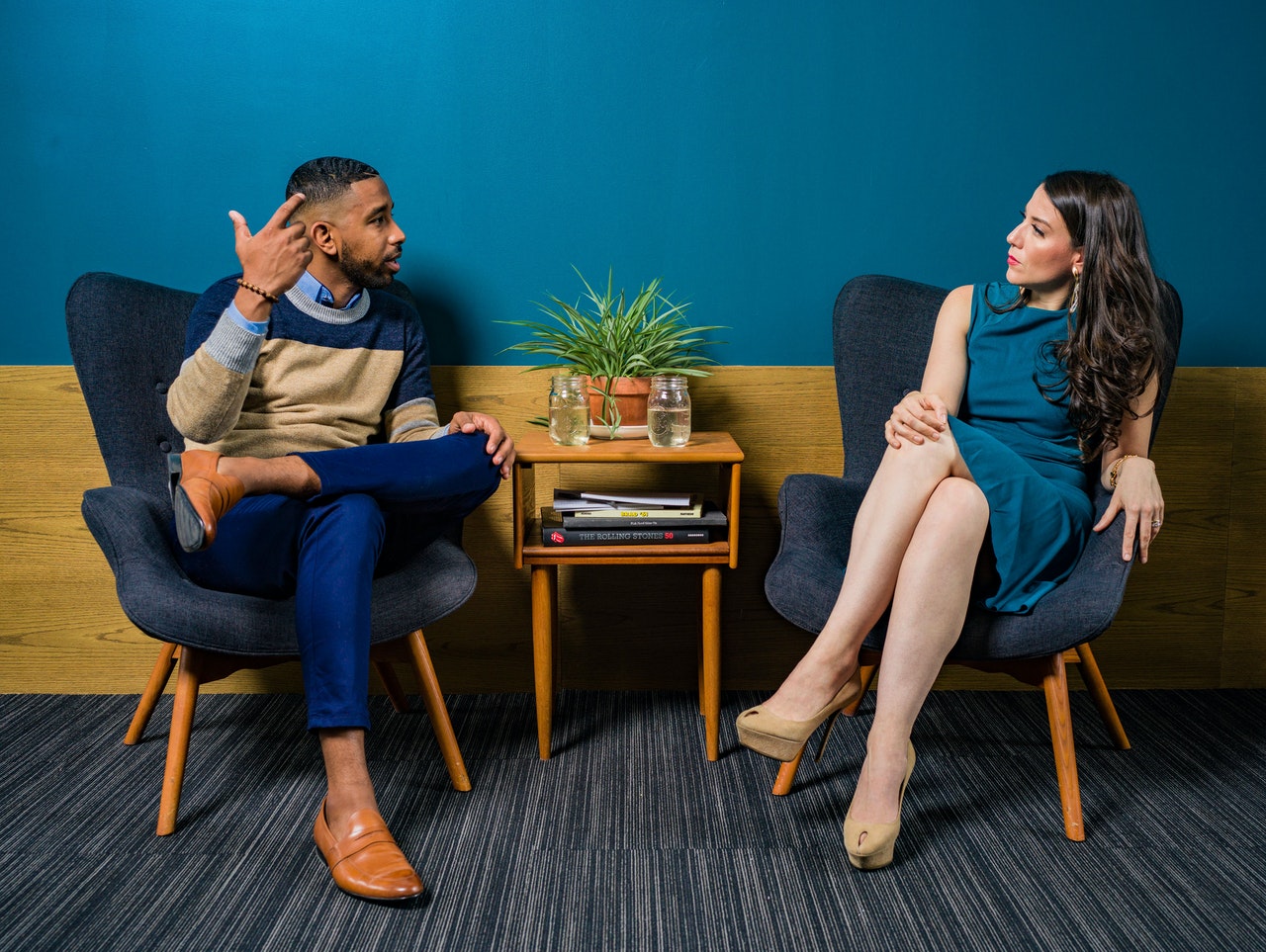 Warsaw, Poland, is a dynamic metropolis in Central Europe. It captivates tourists across the globe due to its cultural and historical heritage.
People in Warsaw, Poland, or Poles speak their language, Polish. Locals can also speak English in the city. Hence, it is not hard traveling to Warsaw because Poles will be able to understand you.
The locals in Warsaw can speak and understand English. There are a significant number of Polish people who can speak the English language well. It placed 16th in the world's ranking of countries with English skills in 2020.
Most English-speaking people in Poland are in bigger cities like Warsaw. They even use the language in their day-to-day communication. Even when you are a native English speaker, you will not find it difficult to communicate with the locals.
People use English in airports, railway stations, malls, and restaurants. Schools and other learning institutions teach English, as well. As a result, 40% of the country's population regarded English as their second language.
What do they speak in Warsaw?
The official language of Poland is Polish. The majority of the population in Warsaw speak Polish as their main language. It is also the 6th most spoken language in the European Union.
The Polish language is under the West Slavic language of the Lechitic group. It is similar to Czech and Slovac.
It is also the second most broadly spoken Slavic language in the world.
English speakers can relate to the language because Polish is in the Roman alphabet. The language is phonetical, with ten vowels and 35 consonants. It also uses special characters or diacritical marks to augment pronunciation.
Aside from Polish, there are other languages use in the country. Poland as a country is linguistically diverse. You would also hear some people speaking German, Ukrainian, Armenian, Romania, among others.
Here are other languages in Warsaw, Poland:
German, Ukrainian and Russian

Geography plays a crucial role in the linguistic distribution in Poland. Since Poland is close to these countries, some people can speak these languages.

Germany, bordering the country to the west, has 60,000 native German speakers living in Poland. They brought with them their language when they chose to move to Poland.

On one side, Ukraine has an estimated 26,000 native Ukrainian speakers residing in Poland. As a result, the Ukrainian language can easily spread through some regions of Poland.

Lastly, the Russian language is also a language used by some residents in Poland. The use of said language is due to the historical events that happened in Poland.

There was a period in world history that the Soviet Union became a global power. During that time, USSR turned Poland into its satellite state. In turn, there were around 22,000 native Russians who migrated to this part of the globe.

The Russian speakers grew in numbers and reached nearly 7 million as of today. Hence, the Russian language became a second language in the country of Poland.

English

Even though English is not a native language in Poland, several Poles can speak English. Aside from the Russian language, English is also a second language in the country.

Around 40% of its population can read, write and speak in English. Most major cities in the country use English in their daily communication.

Schools also encourage students to use the English language. As a result, younger generations in the country are fluent in employing the language.

Like those in the 50s and up, only the older generations are not very confident in using English.

Yiddish

Yiddish is also one of the languages you can hear in Poland. History also plays a critical role in why some Polish can speak Yiddish. There are around 6,000 residents in Poland that are native Yiddish speakers.

The language came to the country because of World War II. Almost 3 million Jews lived in Poland and brought with them their language. They passed the language on from generation to generation.

Esperanto language

Esperanto is a unique language around the globe. It is a constructed language created by L. L. Zamenhof.

Esperanto became the world's most spoken auxiliary language since its development in 1887.

Zamenhof created the language intended for international communication. You can hear people speaking the language in Eastern Europe and East Asia.
Is it easy to learn Polish?
Polish is a widely spoken language in the European Union. Aside from that, almost 50 million people all over the world can speak using the Polish language. In America alone, around 11 million residents know how to speak basic Polish.
The Polish language is worth learning. Plenty of people across the globe can speak the language. If you like to learn Polish, you will not have difficulty, especially for a native English speaker.
Polish is easy to learn for some people, especially for those speaking Slavic languages. You can understand the Polish language fast because it is phonetic and use fewer tenses. The Polish grammar does not use strict sentence patterns/structures as well.
Here are some of the tips to easily learn Polish:
Know the pronunciation rules
As a basic step, it is important to know Polish pronunciation. It would help if you started learning its alphabet, including the apostrophes, tails, and dots.
There are three sounds you should know first. These are the nasal sounds ("ą" and "ę"), soft sounds ("ć," "ś," "ź," "ń"), and vibrating sounds ("ż"). To do this, you must first learn how to pronounce each letter in the Polish language.
Once you master these sounds, learning the language will normally follow.
Know the Polish noun gender
Like English, the Polish language has a gender, as well. You should know the Polish noun gender such as feminine, masculine and neutral.
Knowing the gender allows you to understand the Polish declension afterward.
Learn the declension
For you do not have a very hard time with declension, you can always refer to the declension table. It will help you identify the gender, case, and number of the noun.
Adjectives have declension, as well. With the use of the table, you will be able to be more familiar with it.
Be free with the sentence structures
It will be surprising to know that it does not care about sentence structures if you are learning Polish. It may use the subject-verb-object word order. You can still interchange the order.
Even though you do not follow the same structure, the sentence will never change its meaning. In this way, you have more flexibility in constructing a Polish sentence.
Expose yourself to the Polish language
An excellent method to learn a new language is exposure. If you regularly hear the use of Polish, you can be more familiar. You should immerse yourself in the language as much as possible.
Meaning, you should watch Polish TV, listen to podcast, radio or audiobooks, and read in Polish. You can also get help from a native speaker to converse with you using the language. In this way, your mind can easily pick up basic phrases or sentences in the Polish language.
Apply and practice speaking the language
Exposing yourself to the languages is not enough. It would be best if you spoke Polish yourself. In this way, you can be more familiar with the sounds, as well as construction.
If you speak the language, you can construct basic phrases and sentences in the process. It will also help correct your pronunciation too. Practice can go a long way, especially in learning a new language.
Is Poland good at English?
Mastering the English language is important to some nations in the world. It is a universal language that you can use for global communication. Poland also values the importance of the English language for international engagements.
The country encourages the young ones to have a basic knowledge of English. English speaking classes are obligatory programs in schools and kindergartens. It resulted in Poland becoming one of the top European countries that can speak English well.
People in Poland are good at English. Based on the English Proficient Index 2020, it scored a high level of proficiency in English. Poland is the best-performing country in Central Europe, according to the test.
Among the 100 countries that participated in the index, Poland ranked 16th. Almost 2.2 million people took the EF Standard English test.
It is also worth noting that Poland tops other major European countries. The country surpassed Switzerland, the Czech Republic, and Bulgaria in the world ranking.
Also, among the world regions that participated, Europe scored the highest English proficient. Netherlands, Denmark, and Finland got the top three spot, respectively.
What languages are taught in Poland?
Poland is a linguistically diverse country, with several languages taught in school. Different levels of education offer foreign languages in their curriculum.
Poland teaches major European languages in its education system. Schools offer French, German, Spanish, and Russian. The English language is also part of the foreign language program in Poland.
Of course, the language of instruction in the country is Polish. Schools compulsorily teach the said language at every level of education.
Aside from Polish, here is the language the country teach for each level:
Pre-primary education

Poland builds citizens proficient in different languages. As early as pre-primary education, foreign languages are available for children to learn.

Polish children start learning foreign languages in their pre-primary education. They can learn English, German and French at this level. However, at the pre-primary level, learning a foreign language is not compulsory.

Primary education

When you reach primary education, the school will require you to learn a foreign language. You can choose from English, German and French. It is part of the Polish government to transform and develop its education system.

Secondary education

In secondary education, you can choose to continue the language you pick at the primary level. Or you can start learning another foreign language depending on your preference.

At this point, you should learn two foreign languages. You can select from Spanish, Russian, German, French, and English. Other schools offer Chinese to their students, too.

Higher education

In universities, learning foreign languages is also obligatory. The schools have their program and curriculum when teaching languages.

The government does not have specific guidelines regarding teaching foreign languages. Since universities are autonomous, the Faculty Board deliberate the language program. It is the university's prerogative on how the language program will run on campuses.

Poland is an interesting country in Europe. Aside from its historical and cultural offerings, Poland is easy to travel to, as well. You will not worry about the language barrier when in the country.

In any major city in Poland, there is a person who can speak English. When you visit Warsaw, Poles widely use the English language. You can have the travel of a lifetime without struggling to communicate with the locals.

It is the result of the government embracing the English language in the country. The educational system was able to develop English proficiency among the students.