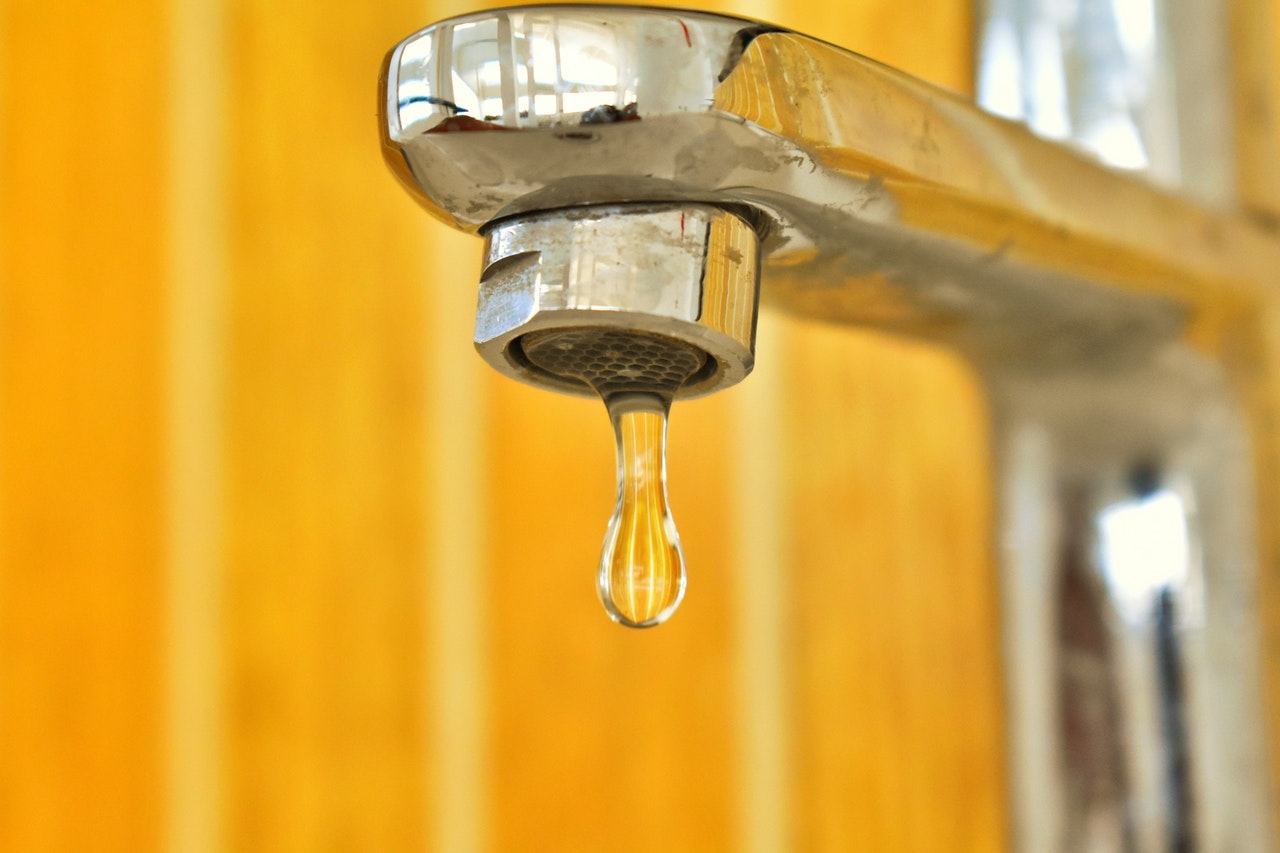 The tap water in Krakow is drinkable. You can drink tap water in the city because it passed water quality screening. The European Co-operation Benchmarking reported that the water is of high quality.
The source of tap water in Krakow came from surface water. The city has four water resources: the Raba River, Sanka River, Dlubnia River, and Rudawa River. These four supply water to the Dobczyckie Lake reservoir.
The said water reservoir undergoes regular maintenance and monitoring. Hence, the city can identify whether there are microbial or contaminants in the water. It ensures that the water quality passes the European standard for drinking water.
More than that, for tourists like you, there is available bottled water in Krakow. If you dislike drinking tap water, you can always buy bottled water in the city.
The bottled water is safer because it underwent extensive filtration and screening. It also has mineral compositions like calcium and magnesium to improve water hardiness.
Is tap water safe to drink in Krakow, Poland?
It is safe to drink the tap water in Krakow, Poland. The water in the city is going through daily controls and innovative technology. It uses a disinfection system with ultraviolet rays used in New York or Rotterdam.
The city always cleans up reservoirs to ensure that water is safe for drinking. As a result, 6 out of 10 residents in the city directly drink water from the tap. It is also cheaper compared when buying bottled water in Krakow.
Since tap water in Krakow is safe for drinking, there are water fountains in public places. You can see drinking fountains in schools, parks, and other public areas.
The water supplied in these fountains came from municipal water sources. The supply of water met all the European Union standards for safe drinking water. Some would report that the water in Krakow is even healthier than bottled water.
It has a higher content of magnesium compared to mineral water or bottled spring water. Other important elements present in the tap water are potassium and sodium.
Here are the benefits of mineral content found in Krakow's tap water:
Calcium – the calcium found in the water is important to keep your body healthy. It helps with blood circulation, muscle function, and bone building. It keeps your bones and teeth strong, as well.
Magnesium – this water content is essential for your digestive system. It helps in the digestion process, particularly for carbs and protein metabolism. Magnesium can also lessen your risk of having blood clots in the future.
Potassium – this element is essential in balancing your bloody fluids. It also improves both your nervous and muscular systems. Potassium also supplies oxygen to the brain and regulates your blood pressure.
What do they drink in Krakow?
People in Krakow do not only rely on water to quench their thirst. Locals drink tea, coffee, milk, and liquor in Krakow. The type of drink highly depends on the occasion, as well.
Here are the drinks Polish usually have:
Krakow Tea

Poles drink tea throughout the day. They have black tea for breakfast, lunch, and dinner. Poles even drink tea in between meals, as well. They make a concoction of tea leaves, sugar, and lemon for their drink.

During winters, they make tea with rum or vodka. It makes the drink stronger, ideal for chilling weather.

Coffee in Krakow

Aside from tea, Poles love caffeine, as well. Coffee is part of their everyday drink. Most locals will have a cup or more of coffee on a day-to-day basis.

They would have instant coffee, and some will brew it in a traditional Polish way. They put a spoonful or more ground coffee, pour it into a glass, and boil it with water.

Drinking coffee in Krakow is always a part of social function. People meet up over a cup of coffee. They would spend long hours chatting while having their favorite brew. It is an ideal drink for business meetings, negotiations, or simple, friendly discussions.

Soft drinks in Krakow

If adults love coffee in Krakow, young ones prefer soft drinks. The most market for soft drinks in the city is the younger generation. They like their drink cool and refreshing. American soda brands in Krakow are successful because of the patronage from teens.

There is also a growing number of fruit juice manufacturers in Poland. They are in a tight competition offering various and distinct flavors. Some would offer orange and grapefruit, while others prefer apple or black currant.

Booze in Krakow

The most popular liquor in Poland is vodka. The country is a part of the 'vodka belt' where the said drink is part of everyday life. Most north European countries incorporate drinking vodka in their daily activities.

The Polish vodka is high quality with different flavors like juniper, pepper, plum, and nuts. There are distinct flavors like caraway seed that can be sweet, dry, or half-dry.

You can also try the conventional Polish drink – nalewka. Some restaurants in the city offer their version of this liquor.

Wine

Some Poles regard vodka as plebeian liquor. They do not prefer the drink, so that they would import liquor. Their chosen hard liquor is usually wine or traditionally fermented honey.

There is an array of imported wines in Krakow sourced out from its neighboring countries. Those vintage wines are typically expensive. Wines from Italy and Spain are typically affordable. You have a variety of wines to select from in Krakow, from high-end ones to cheaper ones.

Beer

Poland has been brewing beer since the beginning of time. It is one of the most popular alcoholic beverages in the country, aside from vodka. There is non-alcoholic beer in Krakow, but those with alcohol are more preferred.
Is Kraków good for drinking?
Krakow is the partying capital of Poland. The city is good for drinking as it offers the best nightlife in the country. Countless pubs and bars are offering a variety of drinks in the city.
If you want to experience the ultimate nightlight in Krakow, you can visit the old town. The area has the top bars and clubs in the city. You can take a stroll in Floriańska or Szewska Street. There you will find an array of clubs, bars, and clubs.
Krakow Best Clubs
Shakers – if you are looking for the best night out with your gals, the Shakers is the perfect place to be. The club has an ultra-modern design, is cozy, and is filled with comfy leather sofas.

It has a perfect chic vibe, ideal for partying ladies.

You can visit the club on Mondays and Tuesdays, with low liquor prices only for ladies.

The club is at Szewska 5 Street.

Spolem Deluxe – if you are looking for traditional Polish partying, Spolem Deluxe has it for you. The interior is more of an old-style, retro look referencing Polish Republican times. There are vibrant lights, lively walls, and a great interior.

The club always has an amazing activities plan for clubbers like you. You can dance and disco all through the night. The club is at Floriańska Street.

Prozak 2.0 – another club you can try is the Prozak 2.0 at Pl. Dominikański 6. It is the oldest club in the city with a three-level building. It has an underground area where you can party or get the top-tier service.

It is one of the most favorites DJs and produces across the globe. It is a 600 square meter club in Krakow.

Local Krakow – you can find the club at Rynek Główny 6. It has three bars, two amazing dance floors, and sets of DJs every day. It offers amazing music and pizza, as well.

The club plays RnB, hip-hop, and other types which cater to any party-goers. It is at the center of the old town, which can be easier for you to spot.

Frantic – if you search for the best DJs in Krakow, the Frantic at Szewska 5 Street has them for you. It is the first club established in Krakow, giving them an edge over the others. Frantic offers excellent service, good ambiance, and high-level music.

It would be excellent if you could visit the club from Wednesday to Saturday to experience themed parties. Famous DJs often work at the club.
Best bars in Krakow
Harris Piano Jazz Bar – if you do not like the intensity of music in Krakow's old town, you can head to a bar. The Harris Piano Jazz Bar at Rynek Główny 28 offers you a jazz music experience. It received a good review from the British Guardian and is one of the best jazz clubs in Krakow.

The bar plays soothing music and offers excellent service to its clientele. The interior has the perfect ambiance with wood and good lighting.

Sababa – this bar is at the Szeroka 2 and is one of the newest ones in the city. It is a cocktail bar with great service staff and an accommodating atmosphere. It also has DJs offering a great music experience.
Alchemia – if you are going for a cozy place in Krakow, you can head to Alchemia. It is a popular bar in Kazimierz at Estery 5 street. Upon entrance, you will observe sepia candlelight, antique decoration, and a unique interior.

The bar converts from a dim bohemian cafe to a dark and mysterious bar at night. The interior itself provides a different experience to its guest.

Strefa Piwa – you can find this bar at Józefa 6. It is a popular beer zone in Krakow and the best getaway for beer lovers. The bar offers a great selection of craft beer, which is always worth trying.
Klub Pod Jazczurami – if you want the ideal ambiance to experience old Krakow, you can go to the Klub Pod Jazczurami. You can find it at Main Square 8. There are parties, dances, and concerts in this part of Krakow.
Best karaoke bars
Coyote Bar – if you want to experience the 70s, 80s, and 90s, you can always go to the Coyote Bar. It is at the Św. Tomasza 1. You can sing your heart out because of its karaoke and dance offerings. It is the perfect place for beer, shots, and music.
The Legends Music Club – if you want an affordable place to hang out, this karaoke bar is the best place to be. You can find it at Plac Szczepański 3. The place is where the fans of The Beatles, Boney M, and Elvis Presley meet. You can visit it on Mondays, Tuesdays, and Wednesdays for karaoke.
Krakow is a great city in Poland where drinking is a way of life. From tap water to liquor, Krakow offers you the best. The locals know their liquids well. Aside from offering people safe drinking water, it also has the best place to drink liquor and party.