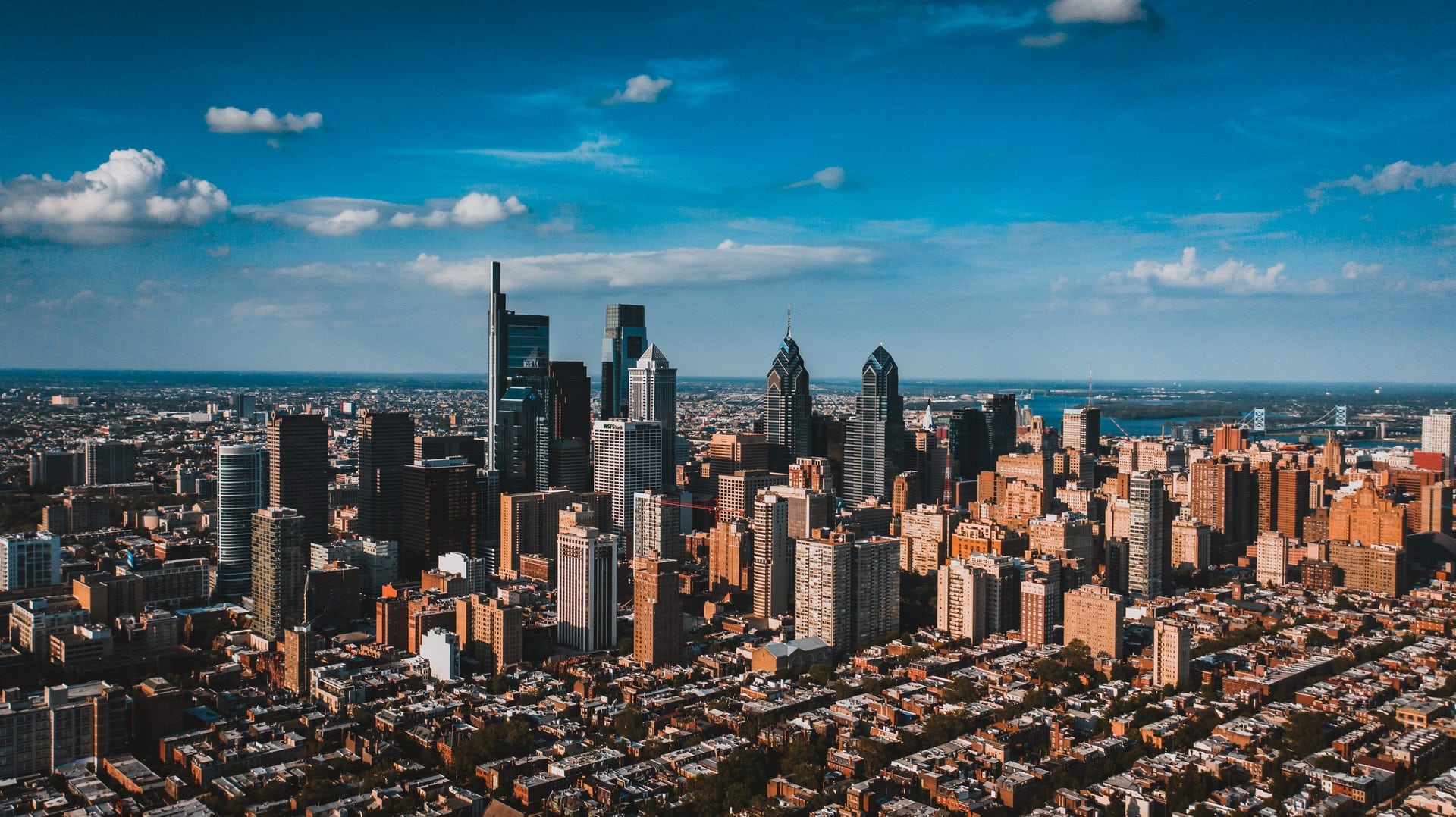 Philadelphia and New York are always pitted against each other. But who which one is far better to live?
Whenever this happens, it would always be Philadelphia that wins. In Philly, you get to have access to city perks without the congested streets like of New York. Philadelphia is a hub for the culture and the arts. It is more affordable than in New York. Plus, it brings with it the charm of a small town.
Philadelphia is the 6th largest city in the US. The city was running close to Phoenix. Philly is a major city. It is famous for its cultural, historical, and recreational offerings.
Philadelphia brings with it access to many conveniences of a major city. It has public transportation, shopping, and a lot more. But what sets Philadelphia apart from NYC is the small-town vibe it brings.
Below are the other reasons why Philadelphia is winning it over New York.
Is Philadelphia better than New York?
Philadelphia is better than New York in so many ways. The weather is warmer. It also brings with it a historical culture that sets the city apart from the others. NYC and Philly both have museums and parks. But the overall vibe in Philadelphia beats NYC by leaps and bounds. It has beaches, parks, and mountains. Plus, the city is home to great quality educational institutions. This would sit well with those wanting to earn a degree from reputable schools.
The Culture
NYC and Philadelphia both deliver when it comes to attractions. But what sets Philadelphia apart is its rich historical culture. It is a fact that Philadelphia is home to many groundbreaking moments. American history would never be the same without Philadelphia.
The city is full of museums and historical spots. There is the National Constitution Center. There is also the Benjamin Franklin Museum. Aside from that are the Liberty Bell and a lot more.
In NYC, there is the Metropolitan Museum of Art and the American Museum of Natural History.
In a nutshell, there is no shortage of places to visit in both cities. But what makes Philadelphia better in this aspect is the culture of the community. This is something that one cannot find in NYC.
NYC is more about hustle culture. New Yorkers do not have enough time to make social connections with those in the community.
Aside from the historical culture, it also possesses a culture of a community. This improves the overall vibe of the city. It is a big city with a tight-knit community vibe.
Food, Drinks, and Everything Else
Both NYC and Philadelphia boast of a wide variety of culinary delights. These food items come at all price levels. What sets Philadelphia on top of NYC when it comes to food is its authenticity.
NYC has different food varieties from all parts of the globe. These range from Chinese, Japanese, and even African cuisines. But these are all from different corners of the globe. The recipe is always brought to NYC by somebody's immigrant grandmother.
Philadelphia has a different story. Its food choices, while varied, include those that are homegrown. These are the types of food that, when tasted, could make one revel at its authenticity. It is enough to make one say this food is a reminder of Philadelphia.
One would have already heard of Philadelphia's famous cheesesteaks. Being in Philadelphia gives you the real deal. If cheesesteaks are not your cup of tea, there are also soft pretzels to consider. Or fancy those tasty carb-bombs?
This is not to say that Philadelphia does not have choices in international cuisines. Like NYC, the city is also teeming with these food options. There are Mexican, Indian, Chinese, and a lot more other cuisines.
Not only that, but Philadelphia is also home to breweries. There are breweries and distilleries that bring the joy of drinking to its residents.
Parks and Exciting Sites
Philadelphia boasts of parks and many other sites that can while away life's monotony. While NYC has all these sites as well, Philadelphia is larger geographically. This makes Philadelphia a better option. This is because it provides more choices when it comes to recreational destinations.
Philadelphia has more than 300 neighborhood parks. Aside from that, the city is also surrounded by 166 miles of trails. It has 40 historic sites. Plus, the city has 60 community gardens, orchards, and playgrounds.
One can go on and on about the places you can visit in Philadelphia.
The city is also in a location where, when bored with the city, one can easily explore the outskirts. Within the 3-hour radius of the city, there are mountains and beaches one can go to.
NYC is just all about parks, museums, and other sites. When you get tired of the city, there's nowhere else to go.
Which city is bigger: Philadelphia or New York?
This brings this question about size.
Philadelphia is obviously much larger than NYC when it comes to land size. In population, however, NYC has a larger number of inhabitants than Philadelphia. NYC is also bigger when it comes to its economic standing.
Population
It is already obvious that Philadelphia is much bigger in land size than NYC. Yet, when it comes to the number of its inhabitants, NYC has a much larger number than Philly.
In most cases, populous cities or countries can offer better employment opportunities. And yes, NYC does that better than Philadelphia. This is because big cities are attractive to companies. Businesses tend to invest in more populous cities.
One should also admit, however, that NYC is congested. There are a lot more people per square mile compared to that of Philadelphia.
This is not an attractive aspect to most. People moving to cities tend to also look for a location that is less congested and provides ample space. It is in this category that NYC is losing.
It does not have enough space. It is also packed and does not provide enough space for a breather.
(Un)Employment Rates
Over the years, NYC has always presented an economy that can withstand major hurdles. This is what makes the city attractive to business owners.
Because of its healthy economy, NYC has many business establishments. These businesses ensure that it can support the city's growing workforce. One such indication of this is its low unemployment rate. With thousands of jobs available, NYC can offer better career opportunities to everyone.
Not only that, but a low unemployment rate is also an indication of a healthy economy.
As of this time, NYC has an unemployment rate of 4.3%. This is much lower compared to that of Philadelphia which stands at 7.1%. The 2.8% difference in unemployment rates puts NYC at an advantage.
Salaries and Wages
New Yorkers get an average salary of $31,400 per year. Philadelphia's workforce gets an average of $21,600 of salaries per year.
While NYC's salaries are more attractive, one should also consider a city's cost of living. In this case, NYC can be more expensive than Philly.
In this case, an average worker in Philadelphia will see his salaries last longer. This is when compared to that of an average New Yorker.
Is Philadelphia cheaper than New York?
New York City is one of the most expensive cities in the US. The answer to this would be pretty obvious. Philadelphia is cheaper than in New York City. Its housing costs are cheaper. The cost of food and other goods are also more affordable in Philadelphia than in New York. To make things clear, Philadelphia is 23% cheaper than the city of New York.
Housing
One will never be surprised that the price of rent in New York City is much higher than Philadelphia's. For starters, a two-bedroom apartment costs an average of $1,300 in Philadelphia. The same property costs about $4,000 in New York City.
The lower cost of living in Philadelphia makes the city more attractive than NYC. The cost of living in Philadelphia is a little cheaper. Your dollars can last a little longer.
Because of the lower cost of rent in Philadelphia, one's salaries can go a long way. The difference can still be allotted to a few more commodities that one needs.
The cost of rent is so high in New York City. It is natural for only a handful of New Yorkers to be able to afford to purchase their homes. As of this time, only 32.6% of New Yorkers own homes of their own.
In Philadelphia, 52.7% of its residents are homeowners. That, in itself, already says something about the city's cost of living.
Transportation
Philadelphia has more drivers than in New York City. And it only says one thing. And that is that in NYC, the public transport system is more popular than in Philly.
NYC is famous for its subway system. A swipe of a card can bring you to every imaginable corner of the city. Philadelphia, on the other hand, has more residents in cars than in NYC. But should a Philly resident decide on public transport, he/she can do so without hassle.
NYC's subway system is more extensive than Philadelphia's public transport. But what sets Philadelphia apart is the cost. Another is the quality of the ride.
New York's public transport can be delayed. It is old and needs further repairs. Also, while it is old, it is also more expensive at $120 per month on average.
Philadelphia's SEPTA, its public transport, costs around $83 per month.
Aside from its buses and its metro, Philly also has Uber and Luft. These options are way more affordable when you compare them with New York's other options.
For example, a 15-minute ride in Philly can cost you around $5. The same amount of time you spend in taxis in New York City, and you get to pay around $7-10.
Bread and Coffee
Another major indicator of a city's cost of living is the cost of bread and its most popular drink, coffee.
These two are also priced at varying degrees in both cities.
For example, a latte in New York would cost you around $4.30. The same latte in Philadelphia will cost you $3.73. If one is to get himself/herself a cup every day, it will amount to $129 per month for a New Yorker.
And mind you, this amount does not even cover the extra pumps of sugar or whatever it is one adds.
The same commodity in Philadelphia would cost about $111.9 for 30 days. This is way more affordable than in NYC.
NYC also has a much-inflated price for groceries. Almost all basic necessities are more expensive in NYC except for one. That one, interestingly enough, is bread.
While a loaf of bread in Philadelphia is at $3.99, the same loaf is at $3.35 in New York City.
Conclusion
So which city is more ideal to live?
Philadelphia is better in many ways – period. The cost of living is more affordable than that of New York's. Its housing costs are way cheaper. Also, its price for basic commodities is more affordable. This includes food and groceries.
New York City is full of job opportunities. Its salaries are way higher than those of Philadelphia's. The cost of everything, though, tends to also be higher. Salaries and wages in Philadelphia last longer. The dollars in Philadelphia have more power than the dollars in NYC.
And finally, Philadelphia is a small-town city. It is a metro that has all the makings of a big city. It has shopping centers, parks, malls, restaurants, and a lot more.
But what makes Philadelphia more special than New York City is its small-town charm. This is, by far, one of the most important aspects of why people choose Philadelphia over New York City.