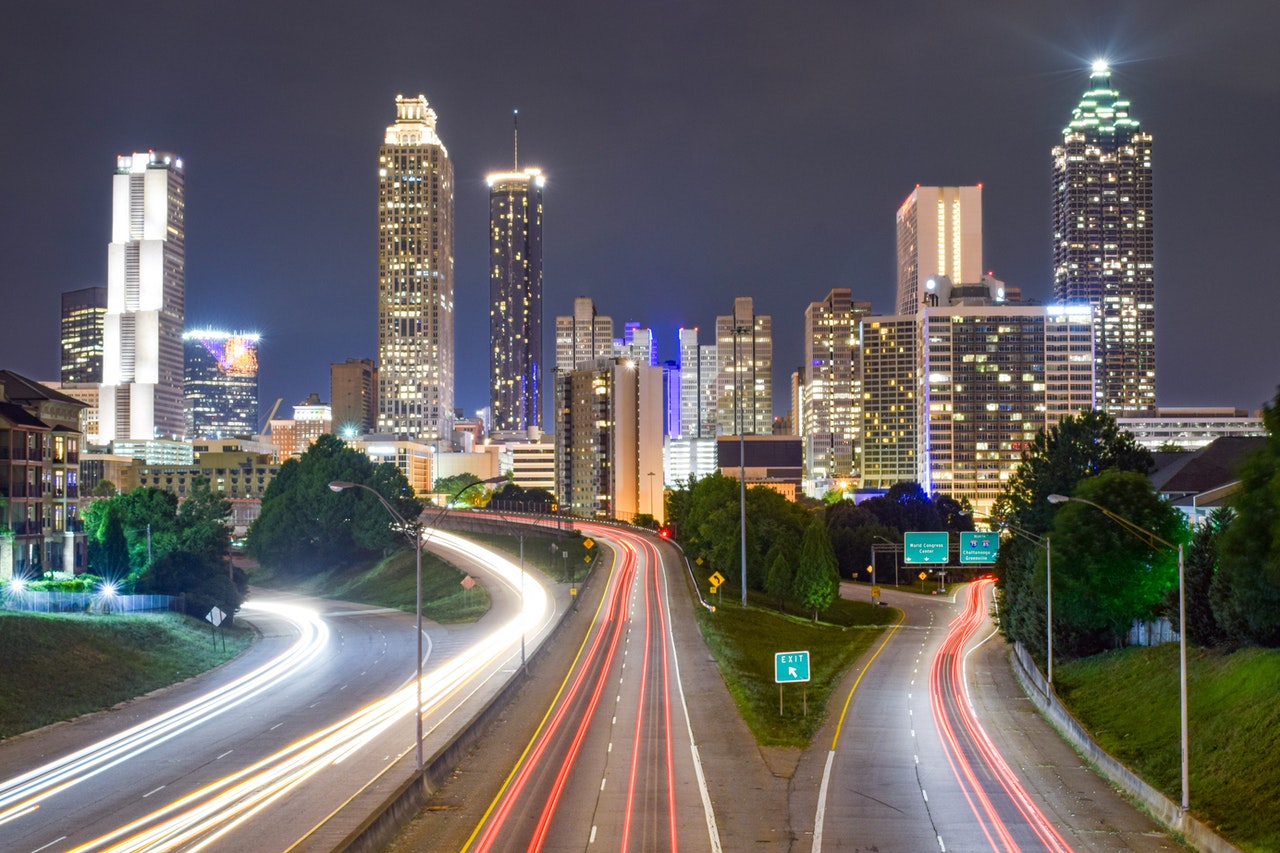 Atlanta and Chicago are some of the most extensive metro cities in the United States. One is from the midwestern region of the country, while the other is from the southeastern part. They are separated by more than 716 miles distance wherein you need to take 10 hours drive to get to each other.
Both cities are the crowning glories of their respective states. Atlanta is Georgia's largest city and the center of trade and transportation of the state.
It is an extensive metropolitan with 20 counties and big cities like Marietta.
It is even the ninth-largest metro area in the United States.
Chicago, on the other side, is a treasured gem, too. It has a strategic location in the region. It is serving as a central shipping hub, trade, and trucking distribution in the Midwest.
It is home to the world's largest airports, making it a vital city in Illinois.
It is also the third-largest city in America in terms of population.
These cities are worth knowing and comparing. As the most important cities of Georgia and Illinois, what do they offer? Which of these two is the best place to live?
We'll assess the cities' affordability, employment opportunities, cultural offerings, and attractions. It will give us a more detailed perspective on the best place to live between Chicago and Atlanta.
Thus, read on as we understand Chicago and Atlanta better in this city comparison.
Is it better to live in Atlanta or Chicago?
Atlanta and Chicago have unique offerings. Thus, here are the advantages and disadvantages to know about Atlanta and Chicago. In this way, we will know which between Atlanta and Chicago is the better place to live.
Living in Atlanta
Atlanta is known for its colorful history and modern-day development. It is one of the largest cities in the United States, with more than five million population. It is indeed a very charming city attracting this number of people. Here are the significant reasons why Atlanta is an excellent place to live in:
Pros
1. Friendly and accommodating
It is easy to adjust and be comfortable in Atlanta than in any other city in the United States. The people are accommodating, and you can find friendly neighborhoods around the city. In addition, you can experience the well-known southern hospitality when in the city. It is no doubt that you can instantly feel at home and welcome once you move to Atlanta.
2. Entertainment
You will not get bored in Atlanta as there is an abundance of community theaters and comedy clubs. You can watch their main events while keeping yourself entertained the whole night. It is considered as the Hollywood of the South because of the film and tv produced there. Moreover, you can also attend several colorful and vibrant festivals in the city. Therefore, you will never run out of activities that will make you entertained when you move to this city.
3. Sports
Atlanta is also a sports haven. If you enjoy sports of any kind, the city has football, baseball, and basketball, too. You will cheer for the Braves, the Falcons, the Hawks, the Dream, and the United FC in this city. It is also a sort of entertainment you will find enjoyable and fun to anticipate.
4. Green parks and spaces
If you are considering a place to get some fresh air, Atlanta is a few hour's drive from Stone Mountain. The city is also close to the Chattahoochee River, where you can enjoy some water activities. You can try river rafting or paddleboarding while getting some time away from the city. There are green parks to enjoy, like North Georgia and the Appalachian Mountains. More than that, inside the central city, it is filled with trees and greenery.
5. Real estate
Atlanta is an affordable city. Unlike other giant cities in the United States, you can find more affordable homes in Atlanta. In the greater Atlanta area, you have a vast selection of home rentals at a reasonable price tag. They are not just cheap, but nice and beautiful, as well.
Cons
Traffic

One of the major drawbacks when living in Atlanta is the traffic. Given that Atlanta is home to more than five million people, you would expect to build up and congestion, too. In addition, you might find the rush hour unbearable as lots of people would like to get home after work. Traffic is an unavoidable part of living in a city like Atlanta.

Transportation

Even though it is a big city confronting traffic, it does not have a reliable public transit system. Therefore, when you choose to move to this city, you need a private car and vehicle to get around. In addition, the only way to get to work without being too stressed out is by driving your vehicle.

Humidity

Another issue you would have to face when living in Atlanta is the humidity level. You should expect to experience hot and humid temperatures, especially during the summers.
Living in Chicago
Chicago is a city so energetic that many urban dwellers love to relocate to. It is a bustling metropolis in the Midwest filled with entertainment and activities. You will have endless ways to cope and enjoy the city once you choose to move and relocate:
Pros
Accessibility

Chicago has a unique transit system making it easy for you to move from one area to another. Most sites are accessible by the country's second-largest transportation system. If you want other options, you can also use the bus or bring your car.

More essentially, it is home to one of the largest international airports in the world. You can quickly go to Europe or Asia via O'Hare International Airport. Traveling in Chicago is made convenient for everyone.

Great sports culture

Another plus point for Chicago is its sports culture. The big names in sports like Chicago Bulls and Michael Jordan all hail from this very city. It is named the Best Sports City in the United States thrice and still thriving in sports. Other sports teams from Chicago are the Blackhawks, Chicago Bears, and even Chicago fire.

Cultural attractions

Aside from the theater industry, the city has endless museums and galleries to offer. If you want to see exhibits and artistic displays of talent, you can visit the Art Institute of Chicago. For more options, you can choose the Field Museum, Chicago History Museum, among others. Thus, you have limitless selections of great places to see contemporary talents and artistry.

Food scene

More than a cultural hub, Chicago serves you food and an amazing culinary scene, too. It would help if you tried getting a taste of internationally acclaimed Chicago hot dogs. It has the perfect blend of toppings and meat flavors which you should not miss. Other than that, the city has deep-dish pizza, sausages, Chicago-style popcorn, and more. Then, of course, you can always fill your stomach with Chicago street food anytime you want.

Shopping centers

Since Chicago is a commerce center of Illinois, it has plenty of shopping centers, too. You will see high-class shopping centers like Miracle Mile and Michigan Avenue.

These centers are filled with high-rise boutiques, first-class restaurants, and more.

You should visit Oak Street if you are looking for designer brands, too.

It caters to all sorts of consumers. You can find discount stores and midrange restaurants in this part of Illinois.
Cons
High cost of living

Despite all the glitz and glamour offered by Chicago, living here comes with a price. You will observe a significant change in your living expenses once you move to this city. Chicago is not a very affordable place to live; even groceries are being taxed. You will pay different taxes when in the city. You should expect to pay 10.25% sales tax, 0.25% restaurant tax, and 2.25% groceries tax when in the city. More than tax, Chicago also imposes one of the highest property taxes in the country too. So living in Chicago certainly comes with a price.

Crime rate

Chicago may not be the most dangerous city in the United States, but it has a relatively higher crime rate. The rate of crime in the city is higher than the national average. It will help if you put this into consideration when deciding to move to the town, too.

Traffic

Traffic is another serious issue in Chicago. Even though it has a lucrative public transit system, traffic is still a significant concern. It would help if you had a lot of patience, especially when driving in Dan Ryan or the Kennedy during rush hour. It will take some of your time when you get caught in the traffic, as vehicles hardly move in these areas.
Is Atlanta more expensive than Chicago?
No, Chicago is more expensive than Atlanta. When you move to Atlanta, the cost of living will be 13% lower than in Chicago. You will spend more on essential commodities when you choose Chicago over Atlanta.
To understand the price difference better, here is the detailed comparison:
Consumer prices – 2% lower in Atlanta than in Chicago
Consumer prices with rent – 7% lower in Atlanta than in Chicago
Rent – 14% lower in Atlanta than in Chicago
Food and restaurant – 18% lower in Atlanta than in Chicago
Groceries – 9% higher in Atlanta in Chicago
Based on the data above, all major expenses are higher in Chicago than in Atlanta. Aside from that, it would help if you considered all the city taxes you have to pay in Chicago. You have restaurant tax, sales tax, and groceries tax, among others.
Is Chicago or Atlanta a more dangerous city?
Well, Chicago is notoriously known as a dangerous city. It has a recorded rate of violent and property crimes higher than the national average.
Compared to Atlanta, how dangerous is Chicago?
Chicago has a recorded 50% violent crime rate, while Atlanta has a 46% recorded rate; you would see that Chicago is a more dangerous city in terms of violent crime than Atlanta.
In the aspect of property crime, Atlanta displayed a whopping 75% property crime rate. It is way higher than Chicago, with a 55% recorded property crime rate.
Thus, if you move to either of them, you need to be cautious, as both records show higher than the national average.
Conclusion:
Chicago and Atlanta are great cities. Both are significant in the development and growth of their respective states. However, it is hard to pinpoint which is the best place to live between Atlanta and Chicago.
They both have distinct characters and offerings one would want to resist. Chicago may have more cultural and artistic offerings, while Atlanta has affordability. It highly depends on your personality and finances if deciding which city is better. Thus, in this comparison, Chicago and Atlanta are both worthy places to live in.