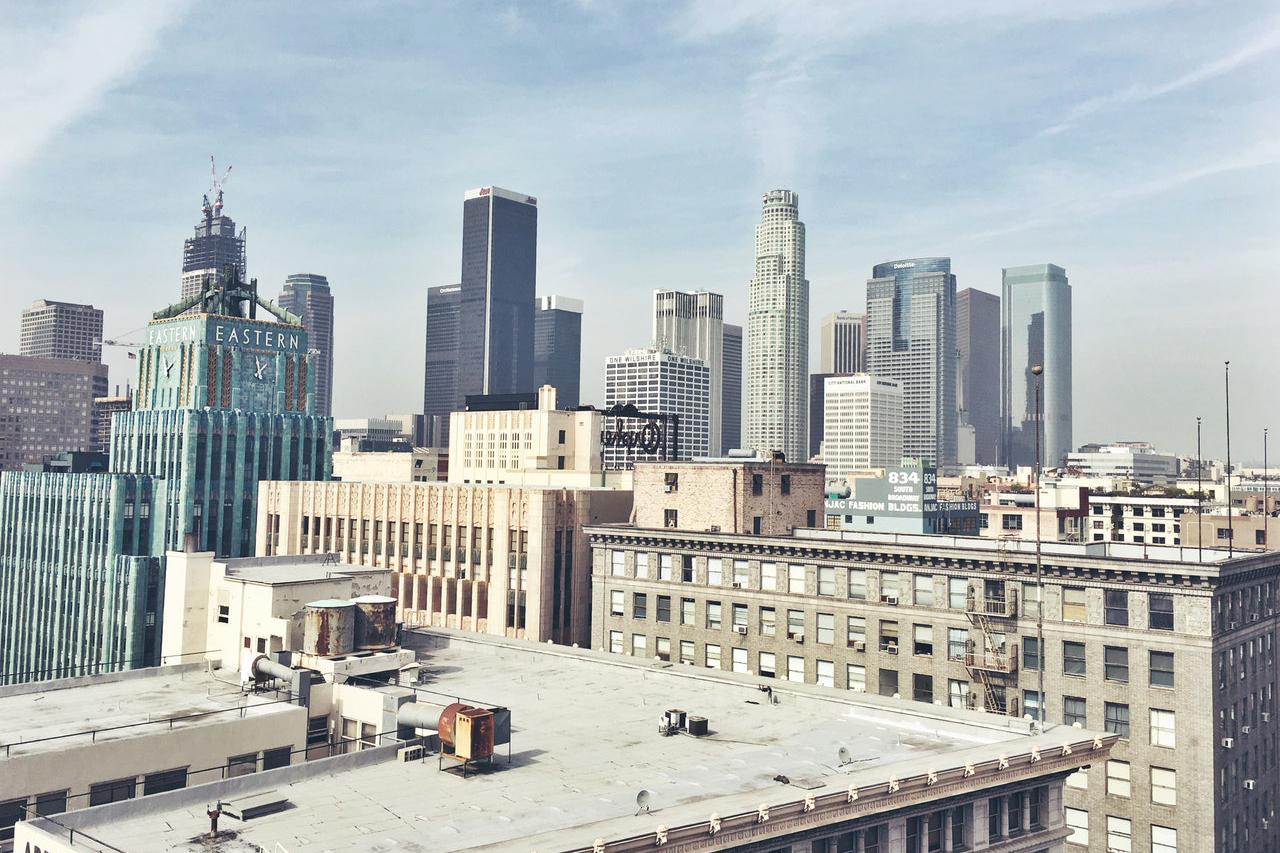 Have you ever wondered what it would be like to live in Los Angeles? I know you do!
Los Angeles is one of the greatest cities in the United States and the second-most populated city after New York City, with a population of over 4 million. It is one of the places where people from many countries move to pursue their aspirations, as the city offers a great deal of culture, creativity, and job advancement opportunities.
Everyone has heard stories about how incredible Los Angeles is. This city has been so romanticized that you may imagine it is a lovely place populated by flawless individuals leading perfect lives. With this dazzling glow, though, comes a considerable degree of gloom. Los Angeles, like any other city, has its pros and cons.
Here, we will discover the good and bad sides of Los Angeles to determine whether it is an excellent place to live.
Is Los Angeles a Good Place To Live In? – A World-class City
The Good Side
Los Angeles Has a Pleasant Weather
Los Angeles is one of the sunniest cities in America. This city is renowned for its lovely weather; there are approximately 300 sunny days yearly.
The weather is often lovely throughout the year, with average winter temperatures reaching 60 °F on most days. This benefit will be a welcome change if you are accustomed to chilly, snowy January months.
Even in the summer, the temperature rarely exceeds 90°F, which is manageable if you can find your way to the beach, where it seems significantly more relaxed.
Even on the hottest days, the climate in Los Angeles is tolerable due to the lack of humidity.
This weather allows residents to enjoy the benefits of city living. It includes stunning beaches, parks, a variety of hiking routes, outdoor entertainment, outdoor dining, and a great deal more.
Pleasant weather – probably happy people!
Los Angeles Is Haven for Outdoor Enthusiasts
Living in Los Angeles allows people to enjoy the city's breathtaking environment and engage in outdoor activities.
As I previously stated, Los Angeles has pleasant weather ideal for spending time outdoors. The weather in Los Angeles is typically sunny, and there are numerous locations to visit.
No matter your recreational interests. You can likely fulfill your needs with your life in Los Angeles.
Los Angeles is a city with an abundance of free outdoor activities, daily events, landmarks, museums, and monuments to visit. It will be practically difficult for you to experience boredom while living here.
The city also contains beaches, deserts, and mountains. Therefore, whether you want to go hiking, bicycling, swimming, surfing, etc., there are numerous locations in this city for you to do so.
Living in this city, you are continuously encouraged to embrace everything the outdoors offers.
Even if you're not into outside recreations, this city offers many things to explore.
Los Angeles Boasts Amazing Diversity
Los Angeles is a "melting pot" of cultures in which it embraces one of each as part of the community.
From design to art to music to cuisine, and much more. You will have access to a vast range of civilizations worldwide if you choose to live here.
With millions of citizens, this metropolis is incredibly diversified. In 2015, CNBC recognized it as the most diverse city in the United States.
Nearly half of the city's population is Latino, making up the largest racial or ethnic group, followed by Asians and African Americans. In addition, Los Angeles is one of the few cities in the United States with reduced racial and ethnic prejudices, and it also ranks first in educational diversity.
If you live in Los Angeles, you will not have to travel too far to discover new places, people, and experiences.
Los Angeles Is Rich in Culture, Dining, and Art
Since there are many groups, there are always diverse events and community festivals in Los Angeles.
Living here, you can access different restaurants, museums, and nightlife of every culture.
Los Angeles is home to Thai Town, Little Ethiopia, Little Bangladesh, and Koreatown. Additionally, the city is renowned for its Indian and Chinese eateries.
Partly due to its variety, California is a liberal state. Los Angeles follows the same pattern, which, depending on your perspective, might be a pro or a con.
Regardless, Los Angeles' vast cultural diversity makes it a continually great and fascinating location to live.
The Bad Side
Los Angeles Has High Crime Rates
Like most other metropolitan cities, Los Angeles has a more significant crime rate than its suburban and rural counterparts.
Even though the crime scene is not as filthy as many movies and television shows depict, you should still exercise caution. The city's crime rate is 25% greater than the national average, while property crimes are 13% more prevalent.
Once you've decided to move to Los Angeles, you must assess the local crime statistics of the neighborhood you're considering.
The areas south and west of the city are the most dangerous. In comparison, the areas along the coast and north are significantly safer.
Safer to be cautious than sorry.
Los Angeles Has Poor Transportation
Unlike most metropolitan areas, Los Angeles has a less extensive public transit system, so if you love public transit, you will despise Los Angeles.
So, if you want to live in this city, you will need a car!
And if you already own a car and believe it answers all your problems, I want you to know two things: first, the gas costs in Los Angeles are among the highest in the nation, and second, traffic on the city's roadways during rush hour is notorious.
I will say, and many people who live in this city will agree, that traffic becomes a part of life here after a while, whether it is rush hour or not. It is something that one learns to tolerate and, at times, embrace.
Recent research indicated that city dwellers spend 119 hours per year in traffic. It might have been higher than anyplace else in the nation, but it still averages less than a half-hour per day.
Los Angeles Is Prone to Smog
Due to the high traffic volume, there is also a significant amount of smog in the city. Many vehicles in such a congested area are the primary contributor to this problem.
According to a report on CNBC, Los Angeles is one of the United States cities with the worst smog over the past 20 years.
What Is the Cost of Living in Los Angeles? – A High Cost of Living
The Good Side
Los Angeles' Housing Units Contain Several Free Features
If you compare the cost of a modest apartment in Manhattan to that of one here, you'll find that Los Angeles provides significantly greater living space.
Aside from that, the apartments here also have access to private parking and a shared swimming pool for residents to enjoy. There are also public facilities on the grounds, such as a picnic area, barbecues, and pet areas where your pets can run off-leash.
However, this does not necessarily imply that all of the residences in the city are within reasonable price ranges as there are also expensive housing units, especially in Beverly Hills, Anaheim, and Santa Ana.
Los Angeles Offers Affordable Options
Living in this city, you must avoid eating out at expensive food chains, restaurants, and cafes and start sticking to the fresh products sold at grocery stores to save money.
If you shop for groceries carefully, you should be able to get them at a price that is not prohibitively expensive.
The cost of internet services is more affordable in comparison to those in other major cities such as New York.
Also, gaining access to most of the online services you enjoy using should not present too much of a challenge.
In Los Angeles, you have a lot of affordable options!
The Bad Side
Los Angeles Cost of Living Is Expensive
If you wish to live in Los Angeles, you must have a sufficient income to maintain a decent quality of life. Unfortunately, living here is prohibitively expensive.
The city's cost of living is 6% higher than California's average and 50% higher than the national average. There is a 127% increase in housing costs, a 31% increase in transportation costs, and a 12% increase in food costs.
Everything in this city is pricey, which is not unexpected as Los Angeles is home to several well-known public figures and numerous highly wealthy individuals.
Why Work in Los Angeles? – A Dynamic Economy
The Good Side
Los Angeles Offers Multiple Job Opportunities
The city's economy is quite dynamic; thus, employment opportunities exist in various fields.
Beyond its reputation for entertainment, it has a rapidly expanding technology sector. Many sectors are also growing, including aircraft, transportation, international trade, and hospitality.
Also, the infrastructure support for startups, independent entrepreneurs, and freelancers in the gig economy is widespread. Even if you are beginning your career, the hotel business pays well enough to enable you to purchase a home.
Are you looking to advance your career or switch industries? Los Angeles' people, jobs, and training programs make a career change possible.
There are also additional opportunities to network within and outside your chosen career due to the variety of businesses. Between professional and social activities, you may meet people who can help you grow.
You may even develop relationships with mentors and coworkers that last a lifetime.
Therefore, living in Los Angeles is ideal if you are contemplating employment.
Los Angeles Offers High Wages
While the general cost of living in Los Angeles is higher than in other regions of the United States, people who live here also earn better earnings.
The annual mean wage in Los Angeles is 13.2% more than the national average.
So living here could substantially increase your income depending on your profession in the city.
Los Angeles Offers a Flexible Working Environment
Many occupations in Los Angeles are suitable for people who prefer to dress more casually than others.
Because of the region's generally sunny and pleasant climate, most organizations in this area have adopted this attire.
Therefore, it is possible to find companies that permit wearing casual attire, but the policies around these vary from place to place.
In addition, the businesses do not need employees to work the standard 9 a.m. to 5 p.m. schedule.
As a result, you can have greater freedom to work outside of the workplace or to wander.
Los Angeles Economy Is Booming
People from different countries go to Los Angeles because it hosts thousands of events.
Fortunately, the hotel and tourist industries employ almost 400,000 people in this metropolis.
The city is also on the leading edge of other industries, like fashion. It is also part of one of the top 10 in the country for employment growth.
The Bad Side
Los Angeles Has a Competitive Job Market
One of the disadvantages of working in Los Angeles is the intense competition in the labor market, despite the city's many fantastic employment options.
Living here means you will compete in one of the world's largest markets in the Los Angeles area.
If you're moving to the city without a stable job, it may be challenging to find suitable work soon. There are many highly qualified, ambitious, talented, and intelligent individuals in Los Angeles, many of whom possess the same skill sets as you.
Even though the job market is broad, it can still be lucrative. Naturally, it differs by field, but many people in Los Angeles share similar goals, particularly in the creative, tourism, and entertainment fields.
When seeking employment in this city, it is advisable to have a reasonably clear concept of the position or field you wish to enter.
Los Angeles Starting Salary Is Low
While you can make a higher pay in Los Angeles, you will have to settle for a relatively low starting salary if you are beginning your career.
However, consider it an investment in your future!
Most of these cons about the job market in Los Angeles are easy to avoid if you have a stable job in the city.
If you are already prospering in your chosen profession, you can explore the LA employment market without taking risks.
Like anywhere, Los Angeles has drawbacks, but it's famous for a reason. There is an abundance of sunshine to appreciate in the city, but one must also consider the high cost of living.
Almost 4 million others have decided to live in Los Angeles, and if you feel the pros exceed the cons, you could be next!
Do you know the other good and bad sides of living in Los Angeles? If so, please leave a remark below!