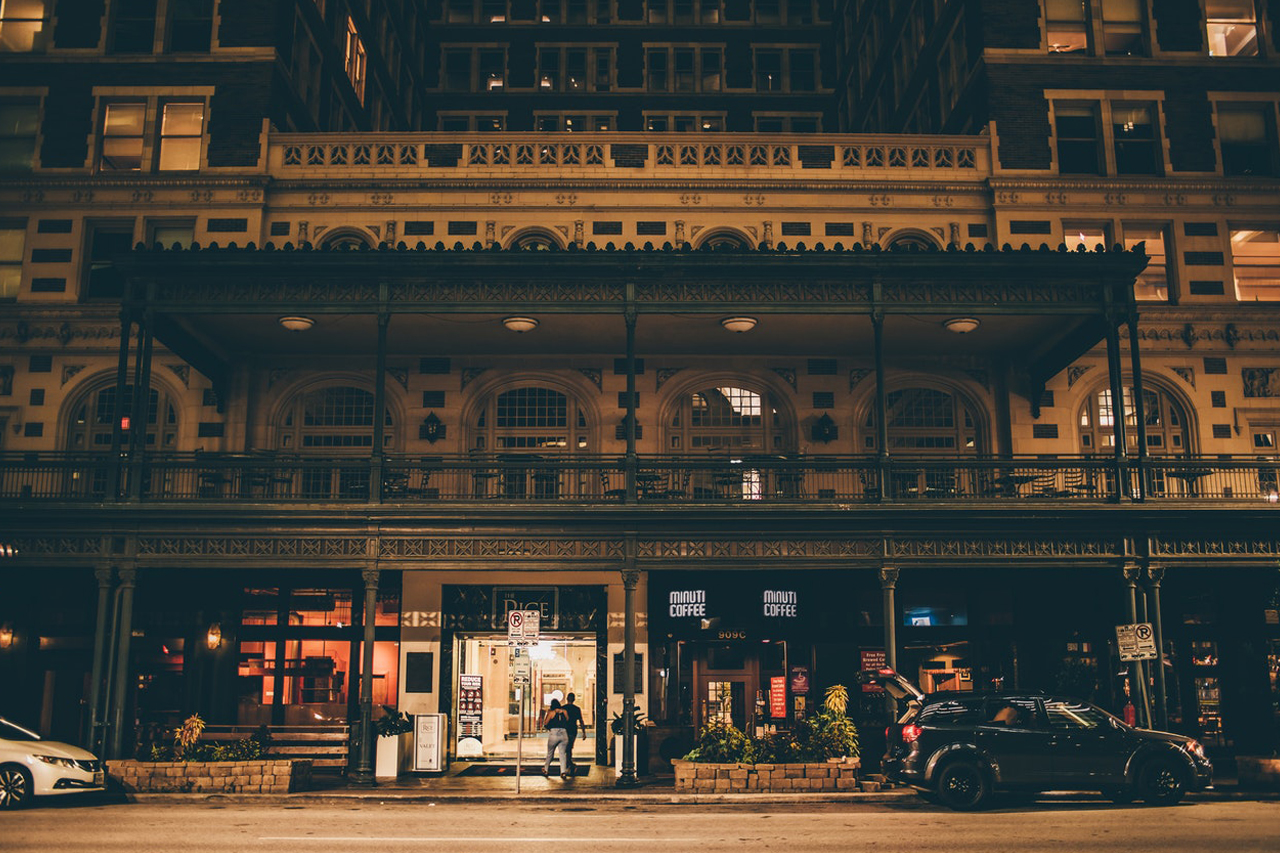 If you're thinking about living in Houston, Texas, you might be curious about the good and bad sides that locals discuss the most.
Houston, a NASA-famous treasure of Texas, is the fourth largest city in the United States. In 2012, Houston surpassed New York and Los Angeles to become the nation's most ethnically diverse metropolis.
It is not difficult to understand why Houston appeals to so many individuals. But before you consider living in Houston, you should know what the city offers and its significant downsides.
Let's see the pros and cons of living in Houston to determine if it's a nice place to call home!
Is Houston a Good Place To Live In? – The Greenest City in the South
The Good Side
Houston Is Nature Haven
If you are a nature enthusiast, Houston is the ideal place to live!
With approximately 50,000 acres of parks within the city limits, Houston is one of the greenest cities in the country.
The city has worked diligently to construct new parks, maintain existing ones, and increase access to nature trails and wildlife conservation zones.
Within the city limits of Bayou City, there are almost 50,000 acres of parkland.
Obviously, with over 50,000 acres of parks, I can't list them all. However, if you live or want to live in Houston, you should visit the Memorial Park on the city's west side, which features hiking and running trails.
The park contains the Houston Arboretum, which is open to the public and well worth your time. Memorial Park also features a variety of hiking routes, running pathways, and open fields for individuals who enjoy outdoor exercise.
Aside from this park, you can also visit Houston's largest park, George Bush Park, located on the far west side of the city and within Barker Reservoir.
If you enjoy camping, Houston also provides locations that may be ideal for you!
Just an hour from Houston, Huntsville State Park near Sam Houston National Forest is one of the best camping locations, with a gorgeous lake and 2,000 acres of pine woods. Throughout the park, there are additional opportunities for camping and hiking, as well as guided horseback riding trail rides.
Houston Is a Diverse Metropolis
Houston, Texas, is home to an abundance of diversity. Most of its population growth over the past decade has resulted from northerners relocating south and immigrants from south of the border.
In terms of cultural and ethnic diversity, Houston is comparable to Los Angeles and New York, as I have indicated.
Numerous ethnic groups, including African Americans, Asians, and Hispanics, represent the city's population.
This diversity creates a culture-rich atmosphere that accepts each other's differences and affords the rare opportunity to live close to several cultures.
Additionally, Houston is home to more than eighty international embassies and consulates.
Houston Has a Wide Range of Culinary Offerings
Are you a food lover like me? This city belongs to you!
Living in Houston, a melting pot of cultures means you can expect to find various delectable cuisines.
There are quality barbecue spots, mouthwatering Mexican restaurants, fresh seafood, cuisine-fusing food carts, and around 500 Tex-Mex restaurants.
Tex-Mex, a fusion of northern Mexican and Texan cuisine with a southwestern flair, is an integral aspect of Houston's culinary culture.
Tex-Mex and barbecue alternatives are as impressive as you'd imagine, but there are other options.
Living in this city, you can also experience diverse food from around the world, James Beard Award-winning chefs, and city-exclusive delicacies (the Viet Cajun Crawfish is a great example).
Believe it or not, there are also an astounding number of vegetarian and vegan options.
Additionally, the city features a vast selection of cafes, pubs, and cocktail bars. Here are some of Houston's finest restaurants and bars that you should try!
Mala Sichuan
Rodeo Goat
Killen's Steakhouse
8th Wonder Brewery
Blacksmith Coffee
True Anomaly
Holler Brewing Company
Houston Has Self Care Culture
If you are from a larger city such as New York or San Francisco and planning to live in Houston, you could be curious about the city's fitness options.
Be reassured that the city is overflowing with yoga, pilates, CrossFit studios, and other facilities that can cater to your preferences.
While boutique fitness is thriving, the city is also home to significant fitness brands such as SoulCycle, Equinox, YogaWorks, and Lifetime Fitness.
Discovery Green even offers free fitness classes seven days per week.
Houston is also the focal point of several major endurance events. Ironman Texas is held annually in The Woodlands and Galveston. At the same time, the city of Houston shines in January when 40,000 runners compete in the Chevron Houston Marathon, which in 2012 hosted the Olympic Trials.
The Bad Side
Houston Lacks Public Transportation and Has Congested Roadways
Houston offers a light rail system for downtown commuters called MetroRail and Park & Ride services for suburban residents.
Despite efforts in recent years to enhance it, the city's public transportation infrastructure remains underdeveloped compared to other large urban centers.
Depending on the neighborhood in which you choose to live, you may need to rely on your car to go downtown.
However, Houston is a vast city, and traffic is unavoidable, as with any sprawling metropolitan area. During peak travel hours, the city's highways and byways can get highly congested, making traveling to the town frustrating.
Houston Has Hot and Humid Weather
Another thing to remember is that this Texas town is quite hot and humid during the summer.
Temperatures in the late summer can reach triple digits with up to 90% humidity. Not being accustomed to this kind of climate can be disturbing, but the exchange of this is that the winter months are not particularly chilly, with consistently pleasant weather.
Houston is also subjected to hurricanes occasionally, and some of these storms are capable of generating severe winds and flooding.
You can also anticipate encountering large numbers of mosquitoes. Once you develop the practice of applying insect repellent and burning citronella candles before spending time on your patio, trust me, you'll be okay!
What Is the Cost of Living in Houston? – There Is No State Income Tax!
The Good Side
Houston Is an Affordable City
Houston's cost of living is significantly lower than the national average.
In a large city like Houston, living close to work can save you money on gas and travel time, but living closer to downtown or in affluent districts may increase your living expenditures.
Some estimates say that Houston is 19% less expensive than Austin and 5% less expensive than Dallas. It is also likely that San Francisco is 179% more costly while New York City is 94 percent more expensive than Houston.
If you combine this with Houston's high salary and lack of state income tax, you may have more money in the bank each month if you live in this city.
Houston Offers Affordable Housing
The city's vast selection of affordable housing is likely one of its most significant good sides.
The Zebra rated Houston the city with the most affordable housing costs in February 2020. However, you should know that Houston is huge, and home costs vary significantly by location.
The city's median 1-bedroom and 2-bedroom apartment rental costs are $1,200 and $1,620, respectively, making it less expensive to rent than over 40 major U.S. cities, while the median price of a home is just under $200,000, and houses are typically spacious with ample yard space to accommodate family life.
Homes within the loop are, on average, significantly more expensive than those in the surrounding suburbs. In the past few years, formerly run-down neighborhoods within the circle have been transformed into trendy urban communities.
When choosing a neighborhood, commute times and flood risk should be two of the most critical factors.
If you are new to Houston and wish to live here, employing a knowledgeable real estate agent will be more critical than ever.
Some sections of a neighborhood will be in flood zones, while others will be generally unaffected.
It would be best if you also were wary of home prices that appear implausibly low. Homes with meager prices, despite their beauty, may have been recently flooded or be highly susceptible to flooding.
Houston Has No State Income Tax
Houston may be for you if you like bringing home your salary.
This city in Texas has no state income tax.
Considering the absence of income tax and the comparatively cheap cost of living compared to San Francisco, New York, Los Angeles, and other major U.S. cities, you should be able to afford your overall expenses when you live here.
Although this seems fantastic in theory, it results in increased sales taxes, one of the downsides of living in this city that we will discuss in the next part.
The Bad Side
Houston Has High Sales Tax
Even though there is no state income tax, the state's sales tax rate of 8.25 % is among the highest in the state and is payable for most transactions.
There is a lot of controversy surrounding the question of whether or not this particular choice of policy will be helpful to you.
Despite this, I thought you would be interested to know.
Houston's Electricity Is Costly
The cost of electricity is relatively high in Houston.
The average cost of an electric bill is higher by 26% compared to the rest of the cities in the United States.
The continual use of air conditioning during the summer months, caused by the extreme heat, typically increases prices even higher than usual.
Why Work in Houston? – It Is the Energy Capital of the World!
The Good Side
Houston Is a Major Player in International Trade
In addition to its southern border, Houston's location near the Gulf of Mexico has enabled it to become a significant player in international trade, providing business possibilities to the city and contributing to the area's diversity.
Over the past two decades, hundreds of foreign-owned enterprises have moved into this Texas metropolis.
And with these international expansions comes a larger spectrum of knowledge and skill and additional employment chances for locals.
Houston Has Thriving Job Market
People choose to live in cities for pleasure or business, and this Texas city offers both to those who want to live here. The urban center is the unofficial "Energy Capital of the World," home to more than 5,000 energy companies.
The job market in Houston is famous for its robustness. The city's industries include gas and oil extraction, aerospace, and manufacturing.
You can also find the world's largest medical center in Houston. Adult and pediatric healthcare-related industries and medical specialist sectors such as infectious diseases, cancer research, and veteran's healthcare offer many employment options.
In addition, there is an influx of fresh talent in the Greater Houston area, which has fostered an entrepreneurial climate.
Houston is also an excellent alternative for scientists, engineers, and education professionals.
As a result of its competence in the oil and gas business, Houston is becoming a leader in CO2 capture and utilization technologies. Alone, these factors have generated many professional opportunities for individuals and companies.
These are some of Houston's leading employers:
AT&T
Dell Technologies
Oracle
CBRE Group
American Airlines Group
The Bad Side
Houston Has an Unhealthy Work Environment
Although there are many options to make money in Houston, the city is lacking in the area of lifestyle.
If you want to find a job in this city, you should ready yourself for high turnover rates caused by the stress of long work hours and tight deadlines.
Certain employers pay low wages concerning the required work because they are overly worried about maintaining their jobs from one administration to the next.
And there you have it! If you've ever questioned what it would be like to live in the world's greenest city, hopefully, this guide has helped shed some light on your questions.
Do you know the other good and bad sides of living in Houston, Texas? If yes, share in the comment below!