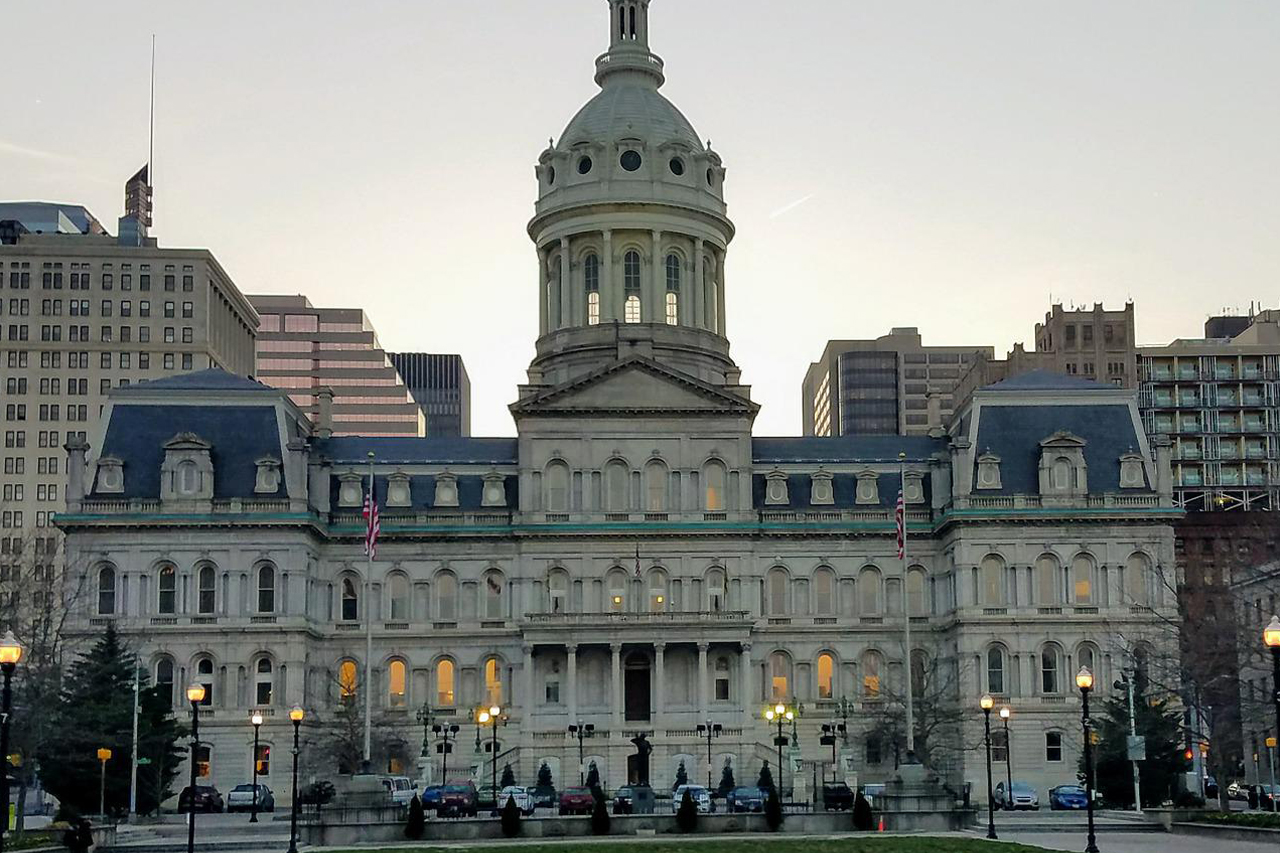 Baltimore, the 26th largest city in the United States, is located in the counties of Anne Arundel, Baltimore, and Baltimore City in the state of Maryland.
It has a population of around 622,000 and features an exceptional blend of culture, attitude, and activities.
While Baltimore is known as "Charm City" for its world-famous Inner Harbor, renowned museums and attractions, hip and historic districts, award-winning restaurants, and numerous entertainment options, there are a few drawbacks to living here.
We will break them down and let you decide if this location is right for you.
Is Baltimore a Good Place to Live In? – Oldest City in the Country
The Good Side
There Is So Much History in This Place
If you enjoy seeing historical sites, this city is ideal for you!
Baltimore is one of the country's oldest cities, founded in 1729. It is a historically significant seaport tied to the War of 1812 and the American Revolution.
Fort McHenry is the most iconic monument and one of the city's most popular tourist destinations. Before the Battle of Baltimore, Francis Scott Key authored "The Star-Spangled Banner" at this location.
Notable historical attractions in Baltimore include Hampstead Hill and the War Memorial Plaza with its Vietnam Veterans' Memorial Wall. The USS Constellation is an additional popular destination for those interested in naval history.
Due to the city's proximity to the nation's capital, people who live here have access to monuments and museums unavailable elsewhere in the country.
The National Aquarium and Walters Art Museum are two of the most popular attractions, and you can even take a day off to explore the Smithsonian's collection of facilities.
What other cities can claim that? The harbor that formerly functioned as a hub for Caribbean trade has a storied background that history fans are sure to admire.
Another good side? Francis Scott Key wrote the national anthem here, Edgar Allan Poe's grave, and George Herman "Babe" Ruth was born.
This city has more National Register of Historic Places listings than any other U.S. city. Not to mention the historic neighborhoods that we shall discuss in the next pro.
You Will Love the City's Historical Neighborhood
Love historical houses? You have your choice here!
Baltimore is "The City of Neighborhoods" because it has many unique communities. It is one of the few cities in the United States where original colonial row houses still exist.
There are various exciting locations with a unique atmosphere, with flats, condos, and studios. Some of these homes are waterfront if you can afford it. One can rent a loft in a warehouse.
If you are considering moving to Baltimore, here are some neighborhoods you can choose based on your preference.
Mount Vernon or Canton: This area is for you if you seek an urban environment with many shops and restaurants. Locals might remark that these neighborhoods, with their crumbling buildings and grimy streetscapes, represent the "genuine" Baltimore instead of the image of Charm City portrayed on television.
Fells Point: This area has existed since colonial times as an active waterfront community. It was formerly known as "The Wickedest Square Mile in America" due to the abundance of taverns along Broadway.
Owings Mills: If you like suburban living, this suburb with easy access to the world-class city and plenty of shopping and entertainment is ideal.
The Inner Harbor: This community is also an alternative for folks who wish to live in Baltimore County but prefer a more metropolitan atmosphere. The construction process surrounding the port offers affordable homes close to various convenient locations.
It Is a Prominent Sports Town
Baltimore is the city for you if you enjoy being on the edge of your seat, both figuratively and literally.
Besides its historic neighborhoods, Baltimore excels in all sports. The Baltimore Ravens, derived from an Edgar Allen Poe poem, are a local team that is a favorite pastime of the locals.
In addition, they have Major League Baseball's Baltimore Orioles and Major League Soccer's D.C. United.
The University of Maryland offers several athletic teams, providing college sports fans with additional reasons to cheer.
Baltimore Is a Paradise for Seafood Lovers
Baltimore is the ideal city if you're craving seafood along the East Coast.
The Chesapeake Bay blue crabs are steamed and seasoned with Old Bay in Baltimore. This city's crabs attract thousands of tourists and locals from mid-April through November.
For a more civilized crab meal, the city is also known for the crab dip, crab cakes, and plain steamed crabs served in a basket.
Living in Baltimore, you will discover that the culinary scene is evolving in various ways, with a growing cocktail scene complementing the region's famous craft breweries. You will also have access to a variety of unique options, as well as a handful of enjoyable food festivals.
Access to World-class Education
Living in this city, you can get access to prestigious universities. The University of Baltimore, University of Maryland, Baltimore, Loyola University Maryland, and Johns Hopkins University is in Baltimore.
The Johns Hopkins Hospital, one of the top-ranked hospitals in the country, is the teaching hospital and biomedical research center of the Johns Hopkins School of Medicine.
According to U.S. News & World Report's 2013 rankings, Johns Hopkins University (JHU) is one of the top 20 colleges and universities in America, placing it on par with famous Ivy League institutions such as Princeton and Yale.
This internationally acclaimed university frequently ranks among Newsweek's "Top 100 Places To Go in the World" and provides more than 30 graduate-level degree programs for students pursuing professions in medical, law, engineering, and computer science.
If you or your family wants to attend medical school, this is one of the locations you should consider.
The Bad Side
It Can Be a Dangerous Place (But Mainly in Certain Areas)
If you are wondering whether or not Baltimore is a safe place to live, News & World Report placed it as the seventh most hazardous metropolitan region to reside in out of 150 U.S. urban areas. However, its relatively high violent crime rates rank it in the top five.
Above-average crime continues to climb in the city. There were over 210 homicides in 2020, which is more widespread here compared to other regions (especially for violent crimes).
However, most violence in Baltimore occurs in certain impoverished, drug- and gang-ridden districts and not throughout the entire city.
It is especially prevalent in the West Baltimore neighborhood. Wealthier, gentrified, and tourist districts, such as Inner Harbor, Mount Vernon, Federal Hill, and Fells Point, are of significantly less consequence.
On a bright note, the Safe Streets initiative aims to mitigate this disadvantage, but it is still something to consider before relocating to Baltimore.
You Will Likely Be Stuck in Traffic
Unfortunately, Baltimore's traffic conditions are not renowned for their excellence. The city has the 22nd worst commute in the United States, and its total congestion is among the worst.
According to some estimates, the average commuter spends around 59 hours daily trapped in traffic. Most drivers are on the road during the morning and evening commutes.
Consider traveling off-peak hours or using the city's public transportation network to avoid getting caught behind the wheel.
The MTA Metro subway system, the Light Rail, a bus system, a commuter rail system called the MARC Train, a free shuttle named The Charm City Circulator, and Amtrak trains at Penn Station are the public transit choices available in the city.
Plus, Baltimore is relatively walkable, so you should be able to run errands without frequently leaving your neighborhood.
What Is the Cost of Living in Baltimore? – It Is Cheaper Than You Think!
The Good Side
You Can Find Excellent Deals on a Historic House
In Baltimore, there are numerous properties available at moderate costs.
You can find homes that cost more than $1 million to the north and south of Baltimore. If you are a Middle-Class family looking to live in the city, you will discover that it offers one of the most incredible deals on the East Coast.
According to the data provided by Trulia, the median sales price of a home here was $210,000.
You can still discover numerous postings in the $150,000, which is 90% less expensive than living in New York City neighborhoods.
When considering the cost of living in Baltimore, one might conclude that the city offers an excellent quality of life.
Renting Will Help You Save Money
If renting is your preference, the average monthly cost was $1,499 per month, a little less than the national average.
According to Rentcafe, renters expect an average apartment size of 823 square feet and a monthly rent of $1,325 — $132 less than the national average.
Another benefit? Since Baltimore is a historic city with some contemporary constructions, you can choose from various housing options, such as a row home or a luxury apartment.
The Bad Side
Still A Pricey Metropolis
Even though the cost of living in the city is lower than that of other major metropolitan areas, it is still over the national average. Baltimore's cost of living index is 108.0, which exceeds the national average of 100 and is even higher than the index in neighboring Washington, DC, which is 99.
Even though Baltimore's housing costs are lower than most East Coast cities, they are still double the national average.
Fells Point, in the city center, is more expensive than Towson Town Center and Edmondson Village. Therefore, it is essential to determine where you should live in this area.
Northeast and Southeast Baltimore have more affordable rental options, while the Southwest offers a range of rates depending on how close you want to be to Downtown attractions.
If you're moving from a low-wage area like Iowa, Wyoming, or Montana, your rental costs can climb, or your paid-off property can become a down payment in the city.
Taxes Can Be Costlier Than You Think
If you live in Baltimore, you must know your city tax requirements. It is labeled politically independent, implying that you will pay more than if you reside in the county or elsewhere in the state.
The city's income tax rate is 3.2%, more significant than the county's rate of 2.83 %. The property taxes are significantly higher than those found further west, which can be difficult for homeowners.
The average price of a residence in the state exceeds $330,000. Due to high-paying jobs and household income, you will find numerous listings for substantially higher prices. Consequently, you will pay a large sum in property taxes each year.
As a result of the 2018 revisions to the national tax code, many homeownership-related tax benefits no longer exist.
Before moving, determine what is expected of your property to plan your budget.
Why Work in Baltimore? – A Thriving City Full of Opportunities
The Good Side
Opportunities for a Better Career
The unemployment rate in Baltimore is 5.7%, which is higher than the national rate of 3.7%. As there are over 21,000 employers located in Baltimore County, however, employment opportunities are consistently available.
Numerous medical facilities, universities, and the expanding bioscience industry offer professional prospects. Private sectors contribute $36 billion to the GDP.
The region's largest employers are John Hopkins Hospital and Health Systems, The University of Maryland, and McCormick and Company. Likewise, more than sixty federal agencies are within thirty minutes of Baltimore.
Health care, technical, scientific, and professional services, as well as culture and tourism, are the top industries for those wishing to live and work in this area.
You can also access several valuable resources like The Baltimore County Workforce Development Center, which offers information, training, job postings, résumé, and application help, among other things. There are also online resources with current job openings and career information.
Work Culture Encourages a Healthy Work-Life Balance
Do you desire a break from your career to concentrate on other parts of your life? Baltimore is an ideal location for you.
In Baltimore, the work environment is not excessively cutthroat, and individuals are not often required to work long hours.
Numerous businesses have encouraged employees to maintain a healthy work-life balance.
The Bad Side
Low Compensation
Even though Baltimore is an excellent area to build a career, people who are already well-established in their profession and searching for more lucrative employment prospects can find it challenging to do so.
Baltimore has a smaller number of Fortune 500 companies and a less dynamic economy than nearby New York, Boston, and Washington, D.C.
After reading the guide on Baltimore's pros and cons, have you decided if it is an excellent place to live?
We hope this has helped you decide whether to move to this beautiful place.