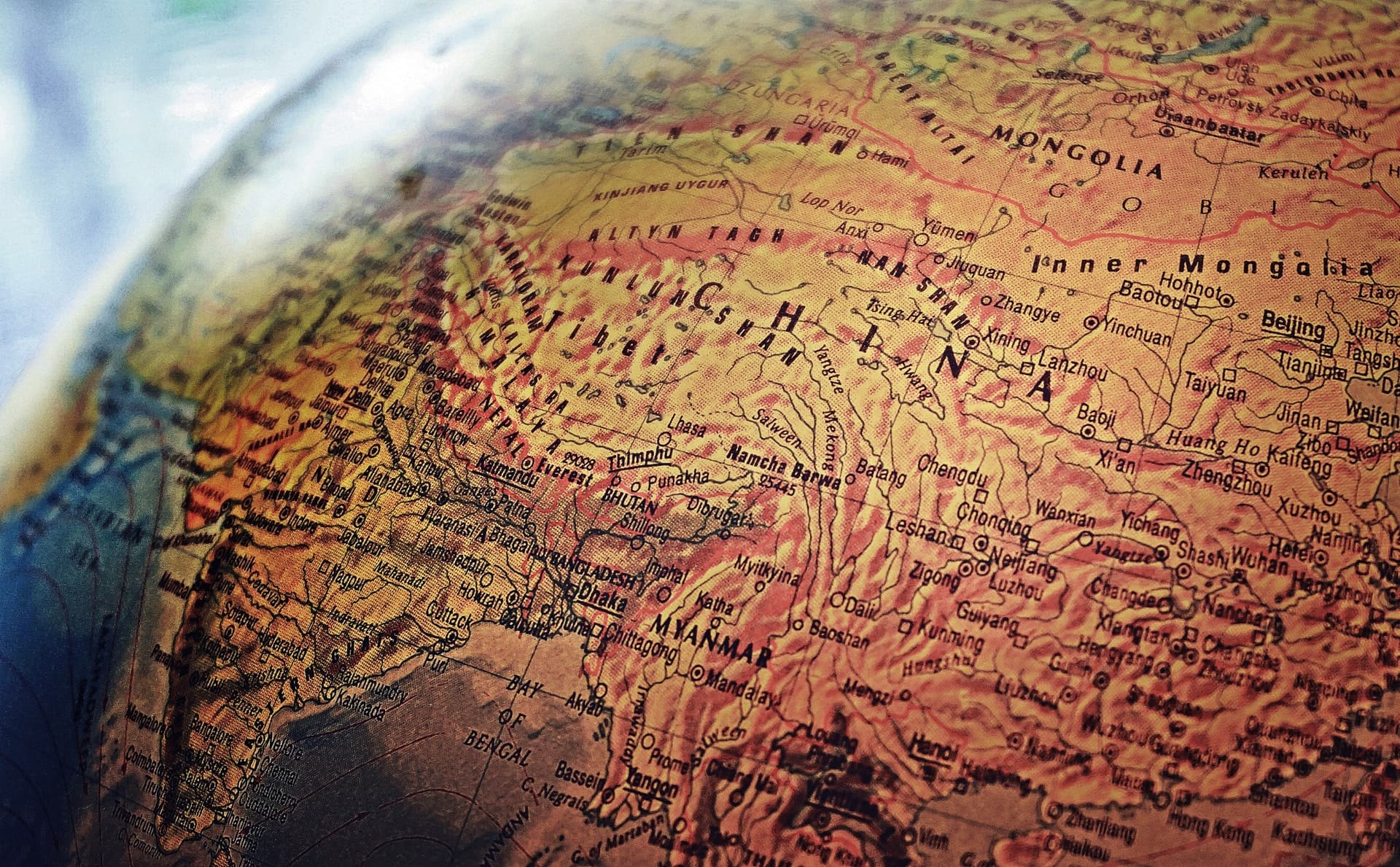 No, China is not a continent. It is a massive country located in the eastern part of Asia. People might mistake it is as a continent because of its size, but it is a country.
China is a republican country. It is called the People's Republic of China and the most populous state in the world. Chinese composed the most population group in the world. They are billions in numbers.
By area, it is the fourth largest country in the world. China is the second biggest country in Asia, following Russia. But unlike the latter, China is populous. Most of the Chinese live in different parts of the globe. There are even Chinatown in most famous cities.
What is considered a continent?
To clarify that China is not a continent, I would like to mention what makes an area a continent?
So, what is considered a continent?
Continents are generally large masses of land formed during a continental drift. It is formed through a natural process like mountain building, erosion, and earthquake.
You will notice that all continents have special geographical features. Like long mountain ranges, deep-sea waters, vast dessert, and volcanic craters. In Asia, you will see these features in different countries. For example, in China, a part of the Asian continent, there are plateaus, plains, and mountains.
The country is geographically special. The highest point of China is the Qinghai-Tibet Plateau. There are other land formations like the Inner Mongolia, Loess, and Yungui Plateaus. You can see basins out there, including the Tarim and Junngar.
Apart from land formations, there are rivers and lakes in China. Making the country geographically blessed. The famous Yangtze and Yellow River are found in China. In these great rivers, the world's ancient civilization started.
As you noticed, China is part of a big Asian continent filled with natural formations. Some might mistake it as a continent because of its enormity. Its rich topography also contributed to the idea that it is a continent. But to clarify, it is a country filled with abundant resources. Its geographical features can truly be considered as another big continent on earth.
What are the regions of China?
China has massive land and vast territorial waters. It propelled the country to divide it into regions to manage better and govern. There are several autonomous regions in China.
The regions are geographically divided. Each region is comprised of provinces in China. The reason why the country is divided is that a specific region has distinct weather and climate.
A region has a special topography to offer, making it more practical to get information. It is easier to provide an update about the weather and climate if it is subdivided into regions.
The following are the different regions of China:
North China
There are five provinces comprising North China. These are the Henan, Shandong, Hebei, Jiangsu, and Anhui. In this part of the land, the major issue is flooding and drought. It makes agriculture seemingly difficult. Yet, the government has regulated intensive agriculture with wheat, corn, and millet.
Northeast China
It is known as Manchuria. Yet, presently, it is now the Dongbei region. The Northeast of China has a coniferous forest that provides the country with timber. Dongbei is full of plains and farmlands where agriculture thrives.
The climate can range from hot summer to cold winter. Making it an ideal place for crops, maize, potatoes, and many others. This part of China developed as a key industrial area. In the mid-1990s, the area is its source of oil, petrochemicals, steel, and motor.
South China
The region is comprised of southern Zhejiang, Fujian, Hainan, and even Hong Kong, and Taiwan. It is a maritime region of China and highly industrialized. Most of the popular cities and the busiest ones are here. There is a high degree of urbanization, and the richest region of China today is South China. There are an intensified modernization, and the economy booms in this part of China. You will see a high standard of living among the residents here.
Central China
It is another industrial region of China. There is a long line of industrial cities and commercial hubs. The population here is mostly affluent and productive. It is inner China and densely populated. Most of the productive and young Chinese concentrate in this region for employment. Apart from being industrialized, Central China is also agriculturally important. The major agricultural products are cotton, silk, poultry, and swine.
Southwest China
It is where the majority of Han Chinese reside. The region is ethnically diverse, where different cultural minorities are present. The area is mainly agricultural, where cash crops are abundant. Southwest China is a vast land filled with plateaus with rugged mountain ranges. It stretched up to the Tibetan region.
The topography differs in some parts of the land. There are high altitude areas, while some are mere plains for agriculture. Yet, despite its vast agricultural land, Southwest China remains to be underdeveloped. A certain percentage of its land is industrialized.
Northwest China
It is generally a part of Central Asia. The topography in this region is filled with arid desert, wasteland, and oases. You can see a long range of mountain ranges when you visit the region. It is very near to Kazakhstan, where sheep herding, cattle, and horses are abundant. You will not encounter a typical Chinese here. A large percentage of China's minorities reside, including Uigurs, Hui, and Mongols.
What is the most visited city in China?
Now, we have an understanding of China's geographical regions. We can now discuss the most visited city in China.
What are the places most tourists want to visit?
If you are visiting China for the short term, what are the recommended places to see?
Well, it is up to you.
The geographical regions of China have diverse and unique places to offer. You can be on the desert island of Mongolia one day, then the busy city of Shanghai the next.
To make things easier for you, here are the top-recommended cities you should not miss when in China:
Beijing
Of course, the most popular city in China. The country's capital, where the infamous 2008 Beijing Olympics took place. It is the country's capital for more than 700 years. The city is a mixture of ancient and modern, where old palaces and high-rise buildings marry. You can visit the Great Wall of China, the Forbidden City, and the Temple of Heaven in Beijing. Many first time travelers visiting China choose Beijing. It is accessible and a travel-friendly city.
Xi'an
If you want a glimpse of China's ancient civilization, visiting Xi'an is worthwhile. There are ancient relics and historical sites that will transport you back to old China. The oldest civilization in the world and the starting station of the Silk Road in Xi'an. The city has a lot of narratives that will make you appreciate China better. You can visit the Terracotta Army, Great Mosque, and the Ancient City wall in this city.
Shanghai
China's most beautiful city that can rival New York and Paris. It is a city of lights and towering buildings that demonstrated modern technology. The city's infrastructure development is superb. You can see how China is an emerging economy through the buildings and skyline Shanghai has.
Guilin
It is a picturesque city with amazing limestone scenery. Dubbed as the most beautiful place on earth, where former President Nixon visited. He was impressed by the city and considered it a city like no other. You can visit the Li River, Yangshuo and the Two Rivers and Four Lakes.
Hong Kong
The city is a shopping haven. Many tourists flock to Hong Kong to shop and experience China differently. Unlike in Mainland China, Hong Kong is freer and more tourist-friendly. It is a Special Administrative Region where Chinese communism is not present. The city is self-governing and has its economic system.
Chengdu
If you want to see real giant pandas, Chengdu is the place to be. You can experience wildlife while taking care of these adorable creatures. I recommend you to visit the Dujiangyan Panda Valley and the Chengdu Giant Panda Center.
Lhasa
The famous birthplace of the Dalai Lama. Lhasa is a part of Tibet where a rich cultural and religious lifestyle is present. You can access Tibet by going to Lhasa first and traversing the famous Mt. Everest and Mount Kailash. Lhasa offers you a distinctive Chinese experience. It is very different from what they have on the mainland.
Huangshan
The majestic beauty of Huangshan will make you fall in love with China again and again. The picturesque city of Huangshan has the most amazing landscape in the world. You can go nature tripping because it is mountainous and full of pine trees.
Is tourism important in China?
China opened economically to the world; it becomes accessible to visitors and tourists. Tourism in China is a huge chunk of the country's domestic income. It has now become a growing industry that expanded over time.
In a matter of few years, tourism in China flourished. You can now see the beautiful destinations in the country. The government itself lessened restrictions on tourists and ease travel regulations.
The so-called economic boom in China also corresponds to the tourism boom in the county. Many travelers from around the world visit cities like Beijing and Shanghai. The government is making an effort to make China tourist-friendly.
China is now totally opening up to the rest of the world. The once sleeping giant is fully awake and ready to show the world what it can offer. Both in the economy and tourism industry.
Is travel to China safe?
Of course, China is tourism-friendly. It is safe to travel to China as long as you know how to respect local conventions. Most parts of the country are open for tourism, and the government is making it safe for everyone.
You do not have to worry about the crowds in public streets and places. Yet, like any other place in the world, it is necessary to practice caution and safety. After all, you are a stranger to the place. You might need to read local rules and regulations so that you won't be disobeying anything.
Even if the country is communism, China has respect for its tourists and visitors. You are more than welcome and free to access the country's top travel destinations. So, allow yourself to see the beauty of China and to understand its culture and rich history.
You will learn a lot from traveling the country as it is where the oldest civilization began. A trip to China is like a glimpse of the world's ancient and colorful past.
How can I travel to China from the USA?
Now that China sparked interest in you already, how can you travel to China from the US?
Of course, China is accessible by plane travel. If you are a US citizen, you need to secure a visa before getting there. You can apply online for a tourist visa.
You can apply for a ten-year multiple entry visa if you desire repeated travel to China. You must ensure that your passport has six months' validity before you arrive in China. You don't want to experience being sent back to your home country.
After securing all the necessary travel documents, decide the regions you want to see. Remember, China is a very big country. You might get lost if you poorly research your itinerary. The success of your trip to China depends on how you study the country and how well you prepared for the trip.
Again, China is a country and not a continent. One may confuse it as a continent because of its land possession. But it is part of Asia. The country is vast and large, that you might not see everything in one travel. Repeated travel is advisable, so you can savor everything the country offers.