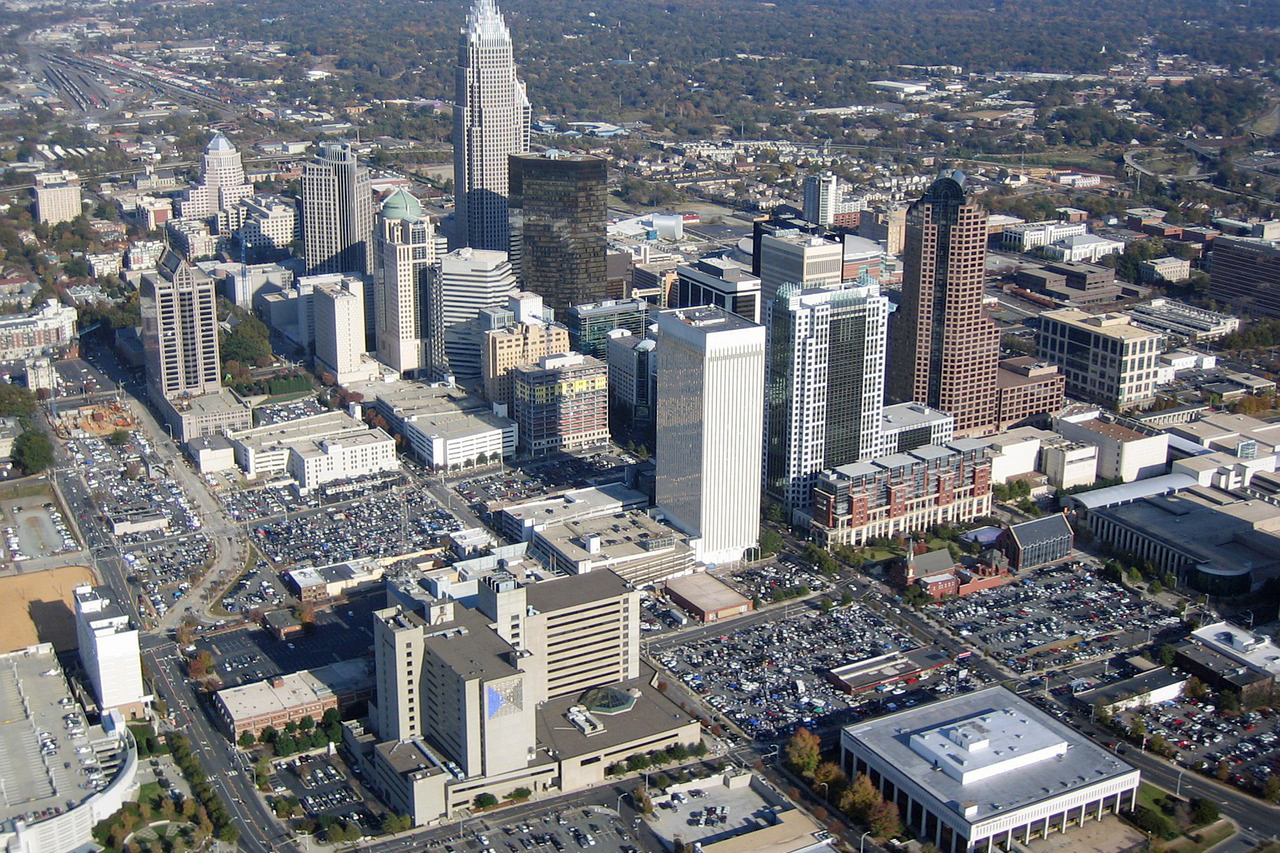 Are you planning to move to Charlotte anytime soon?
The city, beautiful and just east of the Catawba River, is a great place to live.
Here, I will be discussing most of the reasons why you should move to Charlotte if you have been planning to.
Charlotte is famous for racing. It is where NASCAR is. Aside from these, renowned universities also call Charlotte their home.
With these aside, moving to Charlotte is ideal even if you are raising a family. There are several family-friendly attractions here.
The quality of life is high, the residents are friendly, and you have many activities to keep you occupied.
This sports and banking city, nicknamed the Queen City, has a relatively low cost of living, an exciting urban core, and quiet, residential neighborhoods perfect for families.
Is Charlotte, NC, A good place to live in? A Southern City with Great Outdoors
Charlotte is an ideal place to raise a family. It is also a city where you can enjoy your time outdoors. You can have your share of kayaking, whitewater rafting, hiking, and more.
If you love food, the influences of the South are vital here.
Plus, the cost of living here is lower than the national average.
The Good Side
Let us start with the good things you can expect when you live in Charlotte, NC.
For many residents, Charlotte is a city that can present a lot of possibilities and opportunities. It has a lower cost of living than other major cities.
The city is also growing and presents most residents with a clean slate. You can move here and decide how to move forward with your life.
Here are a few essential things you will love in Charlotte.
A Perfect Location
If there is one thing about Charlotte, it is its perfect location.
Here, you get to have access to beaches and mountains. It is a mixture of the old and the new.
It is also a city of the warm and the cold, which is perfect, especially if you cannot decide which of the two you would like.
If you adore the ocean, you can have it close to you. Myrtle Beach is about three hours away. The Outer Banks region is a friendly enough resort you can also visit.
If you want the mountains, it is about a couple of hours away by car to Asheville. Here, you can hike or climb a mountain. You can also swim in the lakes in these mountains.
From Charlotte, you are also a few hours away from Atlanta or Charleston. Both of these cities are unique destinations.
In Charlotte, you are never too far away from anything, hence, the perfect location.
Diverse
Diversity has always been in the veins of Charlotte.
In the past, the city was under colonization by the Europeans. Then, there were years of slavery and the booming of the industrial revolution.
Over the years, Charlotte was able to put up with enough diversity. And as the city grows, it is becoming more diverse.
The city is where many cultures flock.
Here, you can find cultures and immigrants from different nations. And so, whether you are Asian or African, Latino or European, you will always feel at home here.
Keeping You Occupied
There will always be something to do in Charlotte.
You will always have sports here as the city is home to different professional teams. There are football, basketball, and hockey teams here. NASCAR made this city home for many years.
Aside from the sports, the city is full of areas you can explore. There are galleries, museums, restaurants, parks, and much more. Here, there is always something going on every day.
You can find a yoga class in a park somewhere.
And because of its diverse population, there is always a different kind of festival.
Charlotte is a city of many outdoor and indoor activities.
There is no time for boredom to foster here.
Better Weather
During the summer season, you may want to go to the beach. It will be hot in July and August. At this time, the temperatures can go between 57 to about 90 degrees.
Winters here are mild. It can also be short.
During this time, there is no need for you to invest in layers and layers of clothing. All you need is a jacket, and you're good to go.
The weather in Charlotte is not extreme. It is never too hot. It is never frigidly cold.
This weather makes the city an ideal place for people to move in.
The Bad Side
Of course, there will always be bad sides.
Here, I will discuss a few things you must consider before moving.
Are you ready?
A Respiratory Problem
When I say that the city has a respiratory problem, I mean that the city's air quality is not the best.
The city will be on the Worst Cities for Respiratory Infections list in 2021.
Now, what does this mean?
It means that the air can be unhealthy and polluted. It may be a problem people shove under the rug. But in the long run, this problem can get to you.
What is the cost of living in Charlotte, NC? Slightly Cheaper than the Average
When you compare Charlotte with the national average, it is about 1.1% lower. The city is cheaper than most of the country. However, the variance is not that significant.
How you manage your finances will still determine your stability in the city.
The Good Side
The cost of transportation is cheap in Charlotte. It is lower than most cities by about 2.3%. When you compare Charlotte, however, with the rest of North Carolina, Charlotte is more expensive.
However, compared to the national average, you will get it cheaper here.
Charlotte is also cheaper than the US national average in terms of utilities. It is also more affordable than most cities in North Carolina. However, even if it is cheaper, the variance from the national average is not huge.
Charlotte is only cheaper than most cities in the US by about 1.7% when it comes to utility costs.
The same story is valid with the cost of food and groceries, which is 0.8% more affordable than the national average.
Housing is also more affordable here but by only a mere 1%. This percentage is not much compared to the national average. On certain occasions, you may not even notice the difference.
The Bad Side
If there is one thing that you should watch out for in Charlotte, it is the cost of healthcare.
Healthcare is not over-the-top expensive here. However, it can be on certain occasions.
Charlotte levels with the rest of the country when it comes to the cost of healthcare.
Why work in Charlotte, NC? Sixth Fastest Growing City in America
First, the unemployment rate here is lower than the national average.
When the country averages a 6% unemployment rate, Charlotte sits at 4.9%. Also, in recent years, Charlotte saw positive growth in its job market, which is 2.7%.
The Good Side
What I can assure you about Charlotte is its job growth. It is the third fastest-growing major city in the country. It is also a Gamma+ global city.
What makes Charlotte more ideal is its thriving economy. It has the finance industry as its flagbearer and is home to the country's second-largest banking center, next to New York City.
Also, the city is home to about six Fortune 500 companies, all providing residents with stable jobs.
Aside from finance, the trucking and freight industries are also growing in the city. The same is true with the energy sector.
A Rapid Growth
Charlotte is the sixth fastest-growing city in the country regarding population. And it continues to grow as the years go by.
Between 2017 and 2018, the growth of residents was at 13,000. In 2018, about 873,000 new residents flocked to Charlotte to live and work.
And I assure you, no sign of the growth stopping anytime soon.
The growing number of people in Charlotte means one thing. It means that there are enough opportunities here. Aside from that, the economy is growing. We will discuss these more later.
A considerable number of investing companies can only mean growth in its economy and finances. The development of the city's population can also lead to one thing. And that is that more and more companies will look at the city as a new hub for investments.
A Lower Cost of Living
We discussed the cost of living in Charlotte.
It is not the cheapest in North Carolina. It is not the most expensive either.
The cost of living in Charlotte averages about 1% lower than the national average. With that said, the city is less expensive than other major cities.
The cost of housing is cheaper than the national average. The same is valid with food and groceries, utilities, and transportation.
As such, your monthly paycheck can go further along. It can also mean more savings for you if you work here.
A Robust Economy and A Healthy Job Market
Recent reports show that tech jobs are abundant in the Charlotte metro area. It grew by about 30% in the last five years.
The growth is twice the rate of growth seen by most cities in the country. Over that period of five years, there were also about 117,000 jobs created.
Charlotte is one of the growing and developing cities in the state in terms of economy and job market. And with the ever-increasing job market comes the ever-increasing population. The ever-increasing population means an increasing list of talent for companies, too.
Many of these jobs are from the more established companies. Giants like Bank of America, Lowe's, and the US Trust and Compass Group have their bases in Charlotte.
It is no wonder that Charlotte has been the growing hub of jobs for the finance sector since 2010.
The unemployment rate in the city does not reach the 5% mark. And with the US averaging a 6% unemployment rate, you can rest assured that you will easily find jobs in Charlotte than anywhere else.
The lower unemployment rate is good news, especially for those seeking jobs in Charlotte.
Social assistance, insurance, and retail industries are also doing well. Several jobs related to healthcare have also sprouted in the job market in recent years.
The Bad Side
I know you are looking at Charlotte as the ideal place to work.
However, before you decide to move here, let me get a few things straight.
A Heavy Traffic
With the growing population comes some repercussions. And one of these repercussions is the traffic problem in the city.
Over the years, residents are seeing the traffic getting increasingly congested. It could be because with the growth of population comes the growing number of cars.
Also, more and more people are using the city's public transportation system. That makes commuting to work a little bit of a challenge when in Charlotte.
However, if you are moving from major cities like New York or Chicago, the traffic in Charlotte is regular. If you are from another state like Texas, the traffic here may take some time to sink in.
Sales Taxes
I will keep this short.
Sales taxes in Charlotte are higher than in most cities in the country.
Here, sales taxes can reach about 7.3%. It is the same as the national average. However, income taxes are high at 5.5%. This rate is higher than the national average of 4.6%.
—
Charlotte is more than just NASCAR and its other sports.
In Charlotte, you have several activities that can keep you occupied most of your free time. You will never run out of cool stuff to do here.
The variance may not be huge. However, if you play things right, this can be advantageous. Also, the cost of living is lower than the national average.
The weather in Charlotte is milder compared to most cities. The winters are also mild and short. It can be hot on certain occasions, but it can never be too hot.
And so, with the growing economy and job market, what more could you ask from a city?
Are you moving to Charlotte anytime soon?
Let me know.