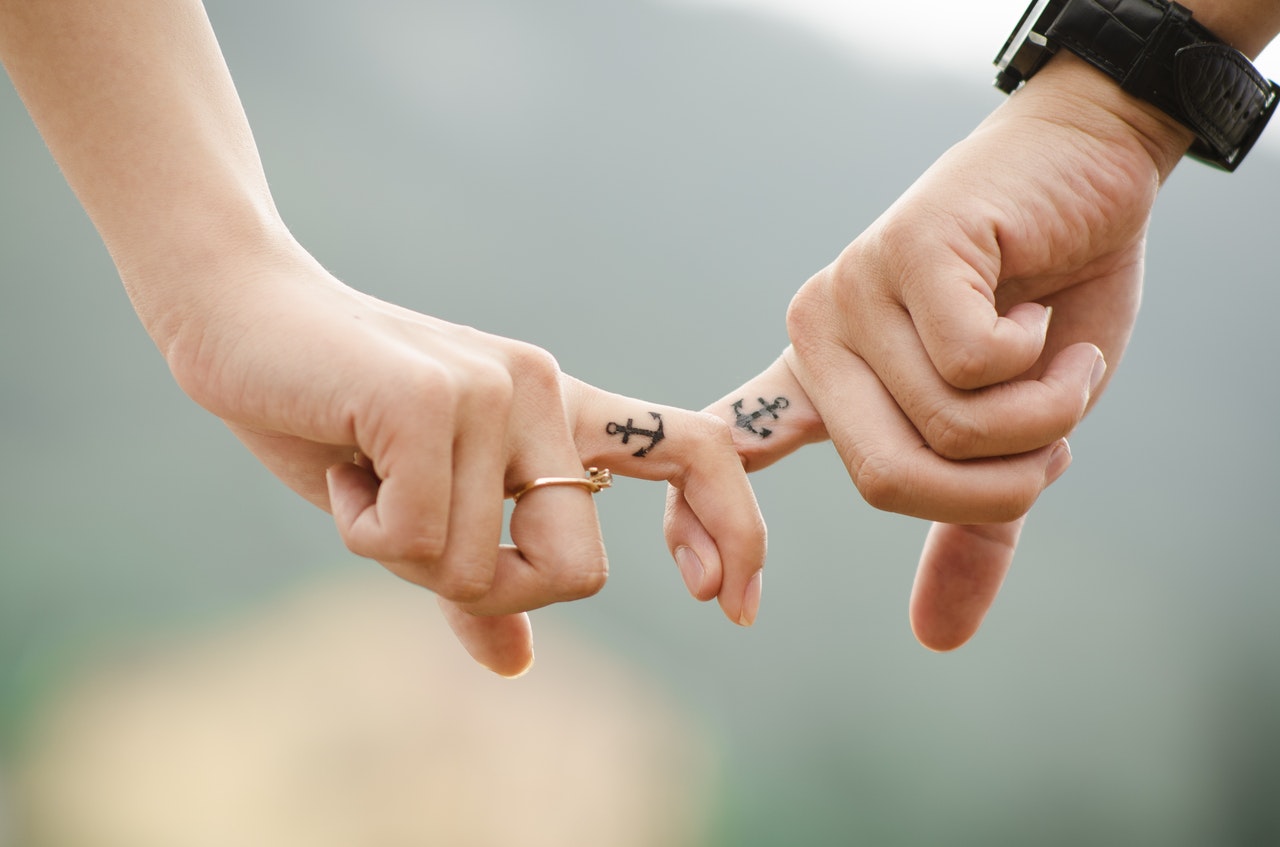 Even old age should never hinder couples from traveling. There are many National Parks in the US you can visit. Alaska and New Mexico are also great options. You can also try visiting sunny California. Or you can be kids again at Florida's Disney World.
As they always say, "Age is just a number."
Growing old should not hinder you from doing things that you love—for instance, traveling.
And what better way to travel than as a couple?
As a senior couple, there will always be a destination for you.
Today, I will be showing you a few destinations that are great for senior couples like you. These are actually my few favorites.
And while not a senior myself, I am sure these are those that could cater to your travel preferences.
Machu Picchu (Peru)
The best way to see Peru's Machu Picchu is by hiking along the Inca Trail.
But if your body is not up to it, that does not mean you're just going to scrap this off your list.
There is a train that can take you there.
The train leaves from Cusco. And along the way, you will get all the amazing views as far as the eye can see.
You will get all the lush valleys. Along the way, you will also be seeing an amazing array of snow-capped peaks.
There are many guided tours available if you want to go there. So, if planning is a hassle for you, you don't have to worry.
Aside from seeing Machu Picchu, you and your partner can also meet new friends. Tours usually come with many other travelers.
Socialize.
And go home with a few newfound friends.
Thailand
One of the barriers when traveling as seniors is the cost.
For some, the cost of travel may hinder seniors from getting the next ticket out. Because at the end of the day, why will you spend it on a vacation when you need to buy your meds?
But you should know that there are cheaper destinations.
One of them is Thailand.
Here, your US$100 can stretch for a couple of days or even more for both of you. And this is not some cheap travel. It is because everything in Southeast Asia (where Thailand is) is actually affordable.
When I tell you about a dollar that could stretch you both for days, I mean it.
From spas, restaurants, and even four-star hotels, your dollars can go a long way.
Plus, you would also get to visit Buddhist temples. There are floating markets and a lot more.
Even as seniors, you would never run out of things to do in beautiful Thailand.
Spain
Spain is one of Europe's largest countries. It is also a favorite among many travelers, no matter the age.
For senior travelers, Spain's biggest selling point is the warm climate. Also, the country has a civilized lifestyle that adds to its charm.
It has a lot of natural attractions. Aside from the natural attractions, it also has a rich culture.
And when in Spain, you don't have to worry about the language.
As of this writing, about 27% of its population speaks fluent English. The other chunk of the population can speak English with certain levels of fluency.
Spain remains to be a popular choice among senior travelers. Valencia and Andalusia are the most common destinations.
Jordan
Being grandparents should not stop you from exploring the world.
Once in a while, you get to see unusual or offbeat travel destinations.
One of these is Jordan.
The country is a peaceful corner in the Middle East.
It has a lot of amazing attractions like ancient Petra. You could also check out Wadi Rum.
The western part of the county has the Dead Sea. The Dead Sea is popular for its many benefits, especially on skin conditions.
Its waters also have all the pain-relieving characteristics.
Jordan is a country with the past and the present mixing well. The country has amazing infrastructure that will cater to your needs, no matter what they are.
It also has a great climate all year round. Finally, a huge part of the population speaks English.
It's a perfect destination to explore and to sample out a lot of Arab food as well!
Disney World (Florida)
Now, destinations will never always be in some far-off country.
Sometimes, the perfect destination is just within the US itself.
Be excited once again as you relive memories of being a kid. There are rides, food, and a lot of great attractions.
The one thing I absolutely love is Epcot.
Here, you can sample the flavors of 11 different destinations. These destinations even include Japan and Italy.
Sometimes, traveling abroad is something you may be hesitant about doing. In such cases, here's your chance to immerse yourself in different cultures.
Aside from Epcot, you can also try some rides if you're up to it.
At the end of the day, age is just a number. If you are a kid inside, this should never stop you from all the excitement Disney World has to offer.
Which time of the year is best for older couples to travel?
August is the best time to travel. This is if you want to travel within the US. But if you are planning to go abroad, check out the months when the climate is fine. Jordan is great in spring. Thailand and Spain are nice during summer.
It always sucks traveling during the wet season.
With that said, it follows that the best time to head out somewhere is during summer. Spring is also a great time to explore.
As a senior couple traveling, schedules will no longer be a bother. There are no longer meetings that you have to attend. Your kids have already graduated and may have families of their own.
You can enjoy all that sun in all its splendor.
But when is the best time for your destination?
Destination: The US
August is always the perfect time to travel when your destination is within the US. This is also perfect for when you want to see some parts of Europe.
During this time, prices have already gone down.
The Mediterranean is hot and sunny. Europe, on the other hand, is starting to have a more comfortable temperature. This is also when the Northern Lights become an amazing destination.
If these are your destinations, August is perfect.
During this month, you can walk the streets of Europe or some old city in the US. Bask in all its glory.
Experience the sights. Enjoy the moment without the hassle of rain.
Destination: Southeast Asia
Southeast Asian countries mostly have dry and wet seasons.
Normally, the months from November until May should be perfect for traveling.
Why? Because this is the dry season.
You can eat all the noodles in Thailand. Or you can bask in the beaches of Vietnam or Bali. These months should be perfect for such activities.
From June until October, the rains start to fall.
This is also the time when most typhoons pass through Southeast Asia.
Traveling during the rain would be a bummer.
Destination: The Middle East
Visiting Jordan or the Middle East during spring is perfect.
If there is one thing you should know, it is that their summers are extremely hot. It would be very uncomfortable, especially for seniors, to visit during summer.
March is not yet warm, although the weather is starting to rise.
Travelers with health issues like hypertension appreciate the cool weather during this month.
April is when the summer season begins.
The heat during the day can be excruciating, while the evenings can be cool.
But you don't explore during the night. It would be impractical to visit during these months.
How can seniors save on travel costs?
You have a lot of ways to save on travel costs. Some groups offer senior travel discounts. Plus, you have a lot of time on your hands. You can try connecting flights. And because you have time, you can also be flexible with your schedules.
Many seniors are always eager to travel and see different places.
In fact, traveling is one of the few things most old couples look forward to once they retire from work.
Unfortunately, old age also means you have a few more added necessities. There are medicines to buy. There are also other considerations to think of.
But traveling should not be a luxury.
To help you save on travel costs, here are a few things you can look into.
These few ideas can help you save a few bucks on your travel costs.
Organizations that Offer Senior Travel Discounts
Traveling when you're older is not all that bad. It's not expensive either.
This is true if you joined organizations that give discounts on tickets and hotels.
These organizations would prove themselves handy when you're older.
Organizations like the AARP offer discounts on hotels and even plane tickets. They also offer discounts on tours and other costs related to travel.
The membership is cheap. The rewards you reap are abundant.
You can also look for other organizations that offer such privileges.
They're everywhere!
Shop Around
Nowadays, travel apps and websites can help you find the best deals for your money.
Kayak.com is one of those that can help you compare rates and find the best deals. Priceline.com is also another travel website that is pretty much helpful.
These websites can help you with finding the best hotels, plane tickets, and tours.
Be Flexible
One of the major advantages of being a senior is the gift of time.
These days, you don't have to worry about going back to work.
Retirement gives you the flexibility of travel schedules.
When you are flexible with your schedules, you can potentially save more on your travel costs.
Vacations during the off-season are always cheaper. But even during the peak season, there are days when rates are obviously lower. This is where the flexibility in schedules comes in.
Try to check rates on numerous days of the week. This should give you an idea of which days are the cheapest.
Connecting Flights
Let me tell you this again.
You have a lot of time on your hands.
As such, you can always take the longer route on your way to your destination.
When booking plane tickets, direct flights always cost more. Don't worry about buying that time-consuming flight to your destination.
This is because such flights will be able to save you a few dollars. At times, your savings can even reach up to a hundred or so dollars.
Long flights should not worry you.
You have your partner to talk to. Or if not, bring a book.
It will keep you entertained for many hours.
Try Airbnb
Airbnb properties are way cheaper than hotels.
And not only are they cheaper but this is also a great way to meet new friends.
Airbnb connects travelers with property owners who are willing to rent their rooms. Aside from rooms, other types of properties are houses, apartments, and condo units.
The concept of Airbnb has been becoming popular in recent years.
This allows you to make new friends while saving up on costs. Aside from that, Airbnb properties mostly allow you to cook your own food as well.
And you and I know cooking your own food is an ultimate cost-saver.
Why not try this?
What is the oldest age that you can fly?
There is no maximum age that you can fly. You can be 110 years old and travel by plane. As long as you are healthy, you can always board that plane and travel to another destination.
Flying depends mostly on how healthy the passenger is.
Most of the time, people with contagious skin diseases are those that may not board the plane. The same is true for people who face the risk of flying at a certain altitude.
But generally, there is no age limit when it comes to people who can fly.
Unless, of course, you have serious medical conditions. If you have these, then the airline may require clearance from your doc.