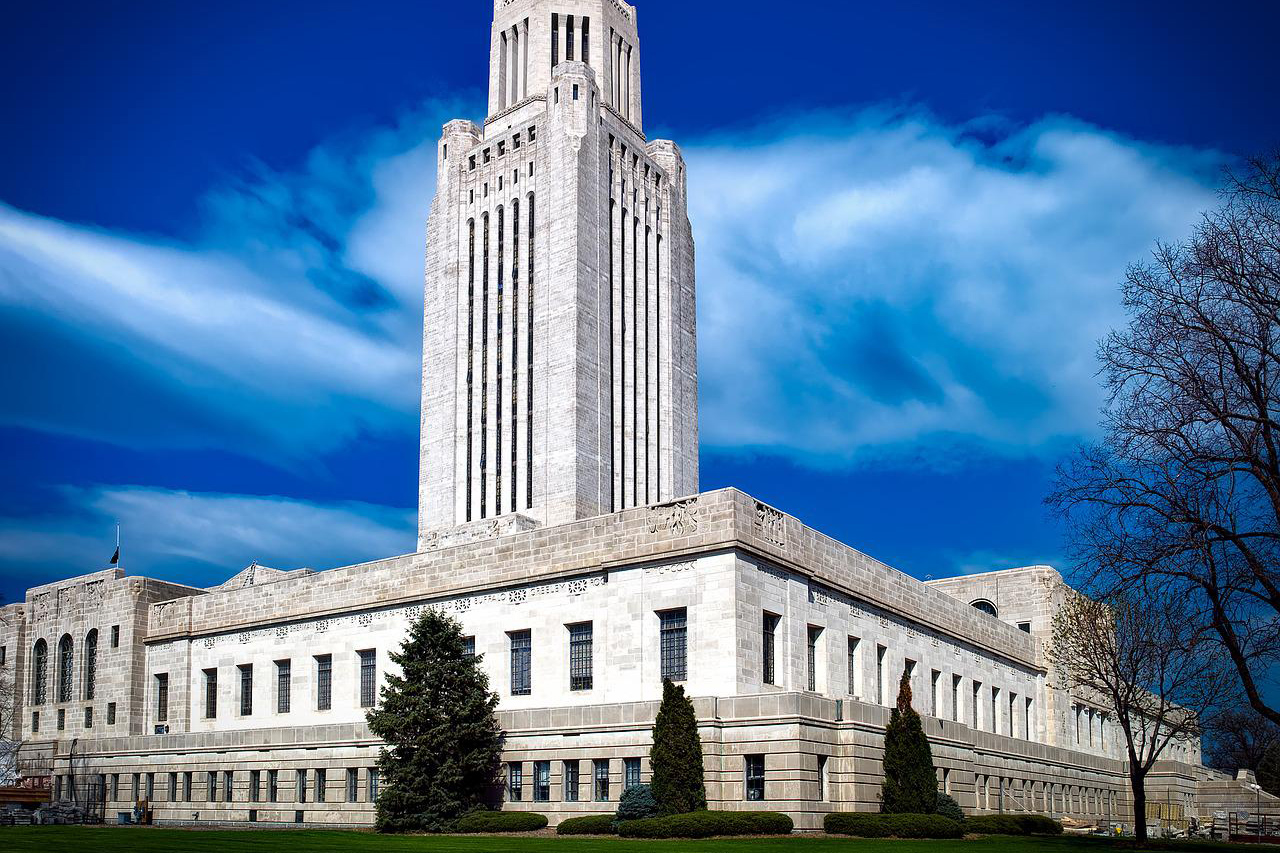 Are you considering relocating to Lincoln, Nebraska? Then be sure to add a note to your moving checklist about learning as much as possible about the city before you move.
Lincoln, the capital of Nebraska, has recently received significant attention as one of the best cities to live in the state, and with good reason!
This capital city is among the happiest, most economical, and family-friendly in the United States. It is also one of the essential areas to live in the state due to its active nightlife, inexpensive cost of living, low crime rate, and fantastic four-season weather.
If you're considering relocating to Lincoln and wondering if the city is perfect for you, this summary of the city's pros and cons has all the information you need to make the correct choice.
Is Lincoln a Good Place To Live In? – Big City Charm in a Rural Setting
The Good Side
Lincoln Is a Paradise for People Who Love Music
It just so happens that Lincoln has a bustling music culture, and dozens of successful performers got their start right here.
If you live in this area, you can attend various festivals and events throughout the year. Due to the expansive space, organizing fairs, carnivals, and outdoor music festivals are easy.
Every night of the week, numerous local and national acts perform in bars and venues throughout the city. It hosts several incredible music festivals, including Lincoln Calling and the Nebraska Folk & Roots Festival.
Also, the AppleJack Festival in September, the MAHA music festival in August, and the Nebraska Science Festival in April are among the state's and beyond's most popular events that attract visitors.
The City's Cuisine Is Spectacular
Even though the city is not known for its gourmet cuisine, it is known for many homemade treats that will make your taste buds scream with delight.
This wonderful city lies in the agricultural heart of the nation. The rolling terrain and sufficient sunlight make raising livestock and cultivating crops simple.
It has several local farms and marketplaces for meat, dairy, fruits, and vegetables. The natives of this area make the most of the abundant resources available by incorporating them into their home cooking and frequenting the eateries that are among the top picks in this area.
If you live here, you'll also be able to take advantage of the local produce the city offers.
The Place Is Known for Its Vibrant Nightlife
If you are the type of person that regularly visits bars for enjoyment, you can enjoy fantastic nightlife with your friends and family in this city!
The city of Lincoln and its surrounding areas are home to many bars, nightclubs, and dives.
Take a journey along O Street, where you can find enough exciting locations (Club Karma and Rule G) and breweries (Brother's and Sandy's) to satisfy your thirst.
Living here, you can also stroll to Omaha or relax with Mammoth Bones, two other unique destinations in Lincoln, for leisure and entertainment.
It Is Full of Friendly People
Living in this metropolis, you will discover numerous tiny communities where everyone is eager to assist one another. Familiar faces are everywhere, and they are sure to greet you and engage in cordial conversation.
Agriculture is the dominant industry in this region. Therefore, it is typical to observe folks doing their regular business while wearing a cowboy hat.
Lincoln natives are not only pleasant, but they are also making a difference.
The city is a close-knit community that never misses a chance to unite for a more significant cause. Many excellent businesses and organizations in the area are committed to assisting whenever possible.
From A Novel Idea, a small bookstore that provides a portion of its profits to local charities, to Pink Gorilla Events, an event planning company that has donated more than $350,000 to local organizations over the years.
In this city, life's pace is slower and calmer, and people are less stressed than their metropolitan counterparts because most residents live in rural areas compared to their urban counterparts.
The Bad Side
Lincoln's Weather Is Dreadful
Before moving to Lincoln, Nebraska, the weather is likely to be one of the most important factors to consider, as severe winter storms with snow and ice and summer thunderstorms with lightning, flash floods, and earthquakes are possible.
Given that the city lies on a prairie, with no mountains or seas to moderate the climate, there will be severe weather conditions.
You will experience heat, humidity, thunderstorms, and tornadoes during summer. The warmest months are July and August, with average highs of 88° and lows of 65°.
During the icy-cold, gloomy winters, some years will have very little snowfall, while others experience snowstorms after a snowstorm. With average high temperatures of 35° and low temperatures of 15°, December and January are the coldest months.
The City Experiences Tornadoes
Since there is no coastline in the region, there is no hurricane season. However, you can substitute "hurricane season" with "tornado season."
In an area known as Tornado Alley, Nebraska has some of the strongest tornadoes in the country.
The state has high tornadoes, and Lincoln has one of the highest incidences of any place. People who have lived in this city their entire lives can typically describe some of the terrifying storms they have ever witnessed.
Before relocating to this city, you should educate yourself on tornadoes and the necessary protective measures.
The University of Nebraska posts safety protocols for each type of hazard, and the site's information might assist you in staying safe during extreme weather conditions. Make sure to have a look!
Its Location Isn't Optimal.
Some people consider the location of Lincoln to be less than ideal because it comprises grass and dunes and is somewhat remote from any coastlines and significant mountain ranges.
Because of this, there are not many hiking and walking paths, and we won't even talk about the beaches because there are none.
So if you value having a diverse range of landscape features, you might consider moving away from the prairie states that predominate in the Midwest.
What Is the Cost of Living in Lincoln? – A Big City With Low Costs
The Good Side
Lincoln Is a City That Does Not Break the Bank
If you want to move to a large city without worrying about the expense of living, Lincoln, Nebraska, is an excellent choice!
Lincoln has a lower cost of living than the national average and most cities in the state. It covers vast land, and its density is low. Also, there are locally produced crops and meat, eliminating the need for shipping expenses.
National media agencies frequently rank Lincoln as a highly cheap city. It is not just the second most affordable college town in the United States but also one of the most affordable locations to retire and towns to rent.
Almost every aspect of the cost of living is low, including housing, groceries, utilities, and healthcare. It indicates that the cost of living in this city is significantly lower than in many other locations around the country.
Living here will help you to save money, pay off debt, and do other things.
The City Offers Residences at Economical Prices
When living in Lincoln, Nebraska, purchasing a home could be a wise decision as the city is one of the most desirable housing areas in the state.
If you are buying a house, the city offers a variety of excellent possibilities. You'll discover, however, that the prices of many of these residences are significantly lower than what you'd pay in comparable properties in other American towns.
The area has a median home price of $182,000, significantly less than the national median home price of $226,800.
If you don't want to buy and would instead rent, moving to this city won't be a problem because there are a variety of residences available for rent.
About 41% of the city's residents are renters, and a 900-square-foot apartment costs $769 per month to rent.
It Offers Reasonable Prices for Its Healthcare Services
Lincoln's excellent quality of life is attributable primarily to its family-friendly neighborhoods and vast open spaces.
Medical care costs are more reasonable in this city, contributing to more people enjoying positive mental and physical health outcomes. This city's healthcare costs are 124.5%, less than the state average of 132.3%.
It also has a more significant number of clinics and hospitals per capita. Due to a lower population, these facilities aren't overcrowded like in major cities.
The Bad Side
Lincoln Is Not Tax-friendly
Due to its high property taxes and taxation of Social Security payments and other retirement income, the state ranks among the least tax-friendly in the US.
Lincoln's home state of Nebraska has one of the nation's highest property tax rates. The average effective tax rate is 1.88 %, making it the sixth-highest rate in the country. In certain central Nebraskan counties, the rate can occasionally reach 2%.
The tax rate for personal income ranges from 2.46 % to 6.84 %, and there are four income tax brackets.
Although this city's total cost of living is low, property taxes can also be somewhat costly.
Even if the cost of the home is lower than elsewhere in the United States, you will spend a lot to own it. Business taxes are also very high, which can be challenging for small business owners to bear.
Living here, you can pay the region's property taxes in two installments. The first payment is due on the first of May, and the second payment is due on the first of September. In some counties, the dates are the first of April and the first of August.
The county offices annually examine the market value on the first of January. If you have concerns, you have thirty days to file them with the County Board.
Why Work in Lincoln? – A Strong Tech Startup Community
The Good Side
Lincoln Offers Numerous Economic Opportunities
The city is ideal for you if you want to begin a new work or build a career!
Lincoln has the moniker "Silicon Prairie" due to the many tech businesses founded here. It has a high overall employment rate and was the best city for job seekers in 2015.
Not only is the city ranked fifth for affordability, but it also ranks first for economic potential. The city's rising economy, fueled primarily by agriculture, has resulted in a decreased poverty rate and more significant opportunities for everyone.
There are numerous enterprises and industries in Lincoln. Consequently, living here, you will find countless high-paying employment in the city.
State of Nebraska, Lincoln Public Schools, University of Nebraska-Lincoln, Bryan Health, US Government, City of Lincoln, Saint Elizabeth Regional Medical Center, Burlington Northern Railroad, Madonna Rehabilitation Hospital, and Duncan Aviation are the major employers in Lincoln.
Silicon Prairie Center is a fantastic resource if you're seeking employment here. Before you book interviews, ensure that your resume is in excellent condition.
The City Is a Good Place To Make More Money
Want to increase your earnings? Yes, you do. No worries! The city has some of the nation's highest median wages.
The minimum wage in Nebraska is $9, and the average yearly salary for ordinary employment in Lincoln is $69,200.
Working here will provide you with salaries above the national average, yet everyday product prices are below the national average.
It Boasts an Exceptional Work-life Balance
For enjoyment and stress relief, a good work-life balance is essential.
Working in the city, you will not have too much trouble managing your life here.
Due to its low unemployment rate, labor-force solid participation, and short travel times, Lincoln was named the second-best city in the country regarding work-life balance in 2019.
The Bad Side
Lincoln Lacks Qualified Individuals
Businesses can indeed get their start in Lincoln, but the question is, can they grow here?
Although a low unemployment rate in the city indicates a healthy economy, it can also mean a talent shortage. Access to a talent pool with sufficient depth is crucial in knowing if an area is an excellent place to work.
The city has an abundance of young, talented students. Still, at some point, expanding businesses will need to recruit executive-level talent from across the country because it lacks qualified individuals, which is one of the cons of working here.
Living in Lincoln would not be a terrible idea from an economic standpoint, regardless of whether you are a young adult beginning a new life or a family-oriented individual. However, it is ultimately up to you to decide whether or not you will make this city your new home.
Do you know of any further pros and cons of residing in this city? Post a comment below!