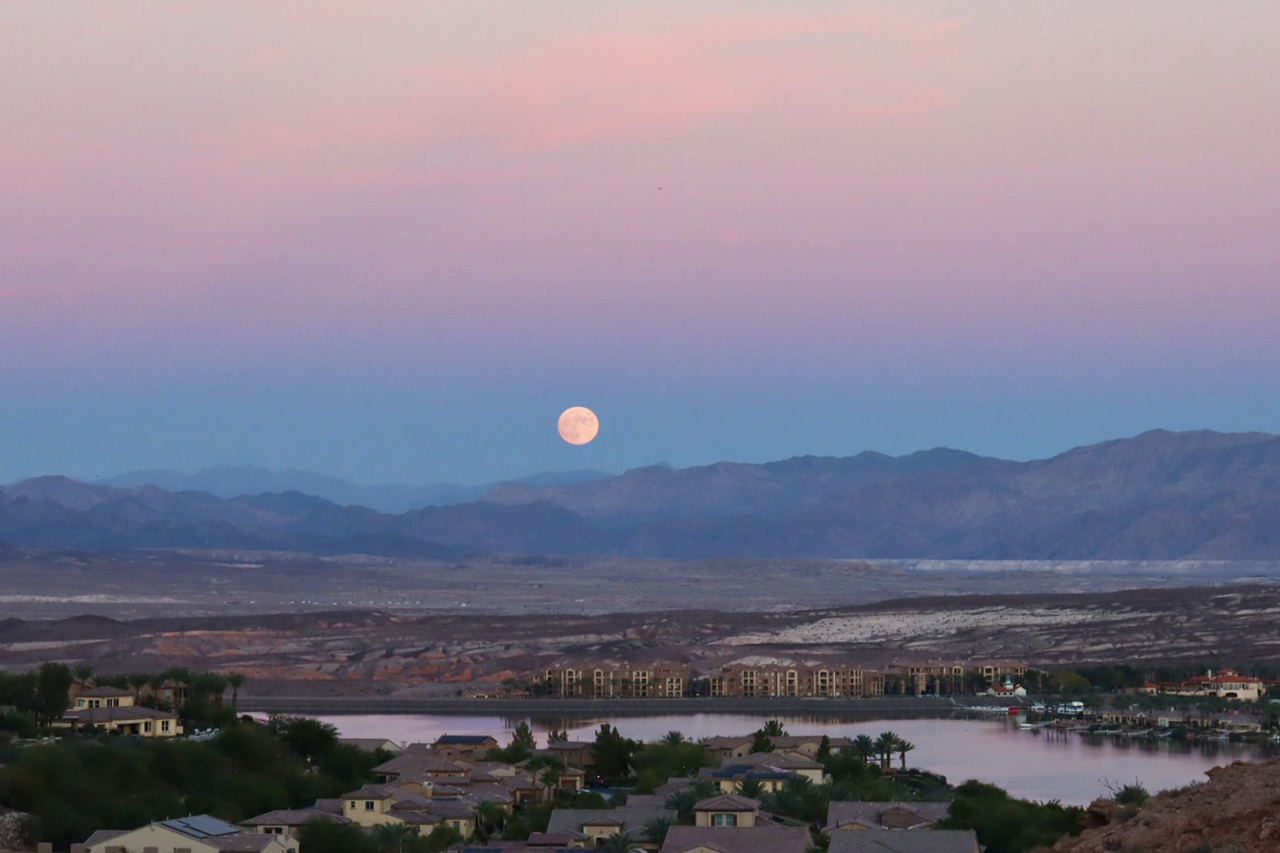 Are you wondering what it is like to live in Nevada's thriving and popular community? You've come to the right site, then!
Henderson lies in Clark County in southern Nevada and is part of the Las Vegas Metropolitan Area, which encompasses the whole Las Vegas Valley.
Despite being in Las Vegas' shadow, the city has plenty to offer on its own. It has an abundance of entertainment and nature-based activities that will keep you engaged in life's most beautiful aspects.
This city is the second-largest in Nevada but has a small-town feel. With residents of little over 300,000, it is the ideal area to raise a family or retire and enjoy the most delicate things in life.
Read on to learn everything you need about living in the city and the advantages and disadvantages of living in this thriving neighborhood.
Is Henderson a Good Place To Live In? – A City To Call Home
The Good Side
Henderson Is Golfers' Paradise
If you're someone who enjoys the game of golf, you'll feel right at home here!
Golfers will find that the city of Henderson offers the course of their dreams. If you decide to make this location your permanent home, you will be able to play golf at several of the city's championship courses.
One of these is the Desert Willow Golf Course, which is well-known for being among the most challenging golf course in the state.
This golf course also features a first-rate practice facility outfitted with a sizable driving range, making it feasible for you to include other family members in your golfing activities.
The City Is Ideal for the Most Daring Outdoor Enthusiasts
With multiple public parks of its own and close access to some of the country's most famous natural landmarks, Henderson provides outdoor enthusiasts with countless possibilities.
Living here, you do not have to leave the city to see breathtaking natural beauty. With hundreds of parks, natural preserves, and the McCullough Mountain range, you can walk, ride, and explore all year.
The town was also known as the Greenest City in Nevada due to its excellent air quality, so you can always breathe easily when outdoors.
You can use the town's more than 80 miles of paths for walking, hiking, cycling, and equestrian riding. These paths range from moderate paved neighborhood trails to insanely challenging mountain trails.
Living here, you can also select a spot within the city that satisfies your desire for a simple picnic, a challenging hike, or an extreme outdoor excursion.
Check out these well-known outdoor destinations around Henderson:
Clark County Wetlands Park: About 3 miles north of downtown Henderson, Clark County Wetlands Park is 2,900 acres and is the county's largest park. Here you can see Southern Nevada's distinctive vegetation and fauna. You can also encounter a black-tailed jackrabbit, cinnamon teal, ruddy duck, American coot, or great blue heron.
River Mountains Loop Trail: This park is for those who enjoy hiking and biking. This 35-mile non-motorized trail circles the River Mountains and links Boulder City and Henderson to Lake Mead. It also offers fantastic Las Vegas Valley and Lake Mead views, showcasing Nevada's desert.
Bootleg Canyon: 10 miles southeast of Henderson, this park is a popular outdoor destination. It has 36 miles of paths for novice and experienced bikers and hikers. The Flightlinez zip-line tour, which consists of four up to a half-mile-long zip lines, is one of the primary attractions at this location.
It Is in a Perfect Setting
Henderson's perfect location is one of the most enticing aspects of the city. You can experience the conveniences of a small town and the excitement of a large city without leaving your neighborhood.
The proximity to the finest of Las Vegas is one of the best aspects of living here. The town is only twenty minutes from the world-famous Las Vegas Strip and Fremont Street and thirty minutes or less from Lake Mead and Hoover Dam.
Living here, you can easily visit the most significant and finest casinos, restaurants, and entertainment venues without living amid the chaos.
The city of Henderson is geographically the closest you can get to Las Vegas without really being in the town itself.
The Place Has a Pleasant Climate
Most people agree that Henderson is one of the most excellent places in Nevada to live.
Living here, you can put aside your rain boots and winter coat since the average annual high temperature in Henderson is 77°, and there are more than 300 sunny days yearly.
Since the city lies in a desert, daytime and nighttime temperatures vary significantly. It gets scorching summers and mild winters due to its warm desert climate.
From early June to mid-September, the average daily maximum temperature during the hot season is above 96°. From mid-November to late February, the chilly season has an average daily high temperature below 67°.
The average high temperature in summer is roughly 103°, while the average low temperature in winter is 39°.
Living in Henderson is perfect for you if you can tolerate the intense heat in exchange for a pleasant and mild winter.
The Bad Side
Henderson Has Sweltering Temperatures
Living in this city, you should know that summers are scorching. Four months of the year have average temperatures between 115℉ and 123 ℉. Snow does not fall in the city, but when it does, it will cover mountain peaks after a storm.
While Utah and California are famous for periodic droughts, Nevada is no exception, as the region experiences a great deal of lack.
28.7% of Nevada, specifically the Henderson region, is in Drought Stage 4, which implies that boat ramps are closed, there is a restriction on trout fishing, wildlife numbers drop, producers haul water for wildlife, and ecosystem survival is at risk.
As a result, if you live here, you must minimize your water consumption and expect that a significant percentage of your budget will need to go into water storage in an emergency. Also, due to limited hydropower generation, this city's alternative energy is equally costly.
The Place Suffers From Serious Problems With Traffic
Traffic jams are common in Henderson, Nevada, and they are terrible on the way to Las Vegas.
Traveling in this city will typically add 10 to 15 minutes to your present journey because of the traffic. It occasionally rounds up to 45 minutes, particularly while exiting the Strip.
Whether entering or exiting the area, you are more likely to experience this terrible traffic on weekends and holidays.
What Is the Cost of Living in Henderson? – It Is Quite Expensive but Well-priced!
The Good Side
Henderson Does Not Charge Income Tax
Rejoice! There is no income tax at the state level in Nevada, which is where the city is.
The residents have an average income of $33,238, while the household makes $63,830 in total revenue. Due to the absence of an income tax in the state, residents can keep an additional 4.6% of annual earnings in their own pockets.
Aside from having no state income tax, the city also has comparatively low property taxes, which places it in second place in the nation, behind only Alaska, in terms of having the lowest combined state and local tax burden.
The average tax rate for the county of this city comes in at 0.966%.
Living here, you expect to pay an annual property tax bill of $3,158 on a home valued at $326,900, the median price of homes in your area.
The Bad Side
It Is a Metropolitan Area That Is Known for Its High Costs
Although Henderson is one of the most acceptable cities in Nevada, it is necessary to analyze any potential concerns associated with living here before relocating, as you can encounter a few issues if you decide to move there.
The first issue and the first thing you should know is that the cost of living here is 13% more than the national average.
The city's housing cost is 39% higher than the national average, but the cost of utilities is 6% cheaper. While transportation costs, including bus fares and gas prices, are 20% more than the national average.
With a typical home cost of $326,900, Henderson is among Nevada's most expensive housing markets. However, 60% of the city's residents are homeowners, and many have lived in the same home for nearly two decades.
Less than 40% of people rent apartments, condominiums, or houses. The decreasing demand and proximity to Las Vegas substantially affect the monthly rental costs.
One-bedroom and two-bedroom apartments range in value from $946 to $1,171 per month. Residences with three to four bedrooms are available for $1,695 to $2,050 a month.
As can be seen, the primary issues associated with living in Henderson are monetary.
Therefore, if you can afford to live in this city, it is a fantastic spot to look for your dream home if you can live here and can afford it.
Why Work in Henderson? – The Central Business District of Nevada
The Good Side
Henderson's Economy Is Expanding Rapidly
Despite a slightly higher unemployment rate than the national average, Henderson has recently experienced incredible growth.
The city's economy consistently expands, and many people move to the region monthly.
Anticipated job growth over the following decade is 42.1%. Its primary markets include retail, arts and entertainment, education, and health care.
During the past two decades, Henderson has actively pursued the implementation of numerous initiatives that aim to modernize and diversify the city's economy for its people.
The City's Job Market Is Booming
As previously said, Henderson has experienced remarkable economic growth over the past few years, and it shows no indications of slowing.
For the past two decades, many government agencies, private businesses, and local community members have collaborated on developing aggressive initiatives to lure advanced industries to the city and expand the city's economic base.
Today, several industries employ 129,658 people in Henderson's economy. Tourism is the largest and most famous industry here. From hotels and spas to casinos and golf clubs, tourism fuels the economy in this town and all of Clark County.
The city of Henderson and The St. Rose Dominican Hospital are the two major employers, with at least 2,500 employees. While Green Valley Ranch Resort & Spa, Sunset Station Hotel & Casino, and M Resort are the three largest employers. Each of these businesses employs a minimum of one thousand citizens.
On the other hand, companies such as the Titanium Metals Corporation of America, the Las Vegas Raiders, and Barclay's Services are noteworthy examples of organizations with at least 500 employees.
Also, the city's prominent industries are education, medicine, healthcare, information technology, and finance. So if you live here, you can access various career opportunities.
The Place Is Beneficial for Entrepreneurs
If you intend to start a business in Henderson, you can take advantage of various local and state initiatives designed to help your company expand.
The city offers initiatives that give beneficial resources for developing and relocating enterprises, including partial exemption from franchise fees and public utility licenses, low-interest loans, grants, and other forms of aid.
Besides that, you can also participate in Nevada's Sales Use and Tax Abatement Program to earn tax savings on purchases of qualified equipment.
Whether you are a business person or an employee, you can access many training programs the state offers if you live in this city.
The Bad Side
Henderson Lacks Major Corporations
Due to Henderson's proximity to Las Vegas, a significant number of the city's people choose to find employment in the metropolitan area of Las Vegas rather than in the town itself.
Because of the attraction and draw of this internationally renowned metropolis next door, very few businesses have taken the risk and opened their doors in the city.
To this day, the only kinds of companies found in the city are locally owned mom-and-pop businesses, not big ones, which is one of the cons of living and working in this area.
Would you consider living in Henderson now that you know its pros and cons and the necessary information to acquire before moving?
Ultimately, deciding whether to make this city your new home is entirely up to you.
We sincerely hope that you found this summary helpful in your decision-making process. We'll see you at the next stop!