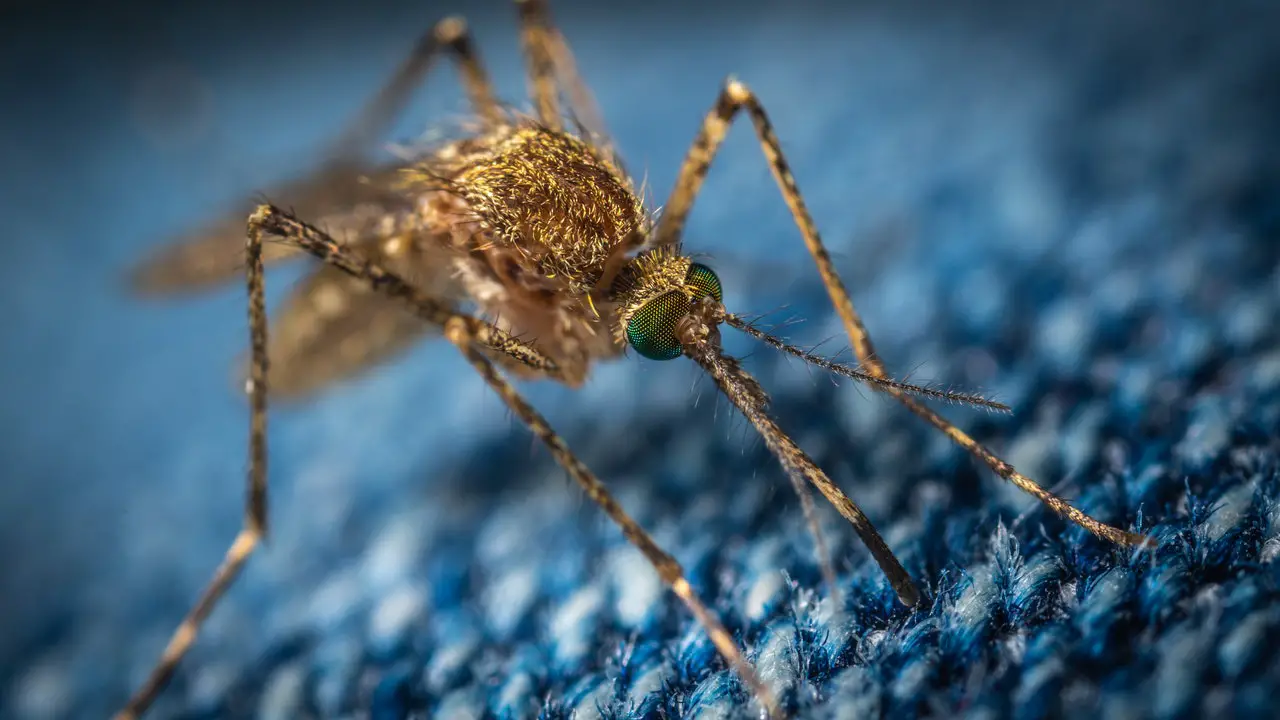 As like in most cities, Gran Canaria has mosquitoes. But when visiting, you would find mosquitoes to be rare in resorts. And even if you do, they do not bring with them diseases like mosquitoes in other cities. These mosquitoes in Gran Canaria only come out at night. You can enjoy the day without worrying about them. Just make sure to watch out for them when sitting outdoors in the evenings.
You do not see them in resorts. Despite this, one should always be careful when visiting Gran Canaria.
There will always be mosquitoes in most cities around the world.
When in Gran Canaria, here are a few things to note to get rid of mosquitoes.
Plugin Devices
In order to stay safe, one can always resort to using plugin devices. You can find these at the local supermarkets.
They come with a small canister of liquid. These canisters are very effective at getting rid of mosquitoes and other pests. They also last long as each canister would work well for about 30 days.
The advantage of these plugin devices is that they do not come with harmful pesticides. What they do is emit a type of smell that would be horrible for mosquitoes.
Naturally, the smell will not bother humans. But it bothers mosquitoes enough for them not to have anything to do with your area.
Only one plugin device is enough for a small apartment. This is also enough for a bungalow house to be free from mosquitoes. This, you can achieve even with your windows open. This also means that you can always enjoy the fresh evening breeze as long as you have these plugins.
However, one thing to note is that when you are in a villa or a larger apartment, you may need two of these.
Insect Sprays
Insect sprays are also effective at getting rid of mosquitoes.
Upon purchase, make sure you find one with a photo of a mosquito or a fly on it.
There are insect sprays for cockroaches. They don't work that well against mosquitoes.
And when spraying, make sure to leave the room for at least 15 minutes. Get out of the room. Take a walk and come back after 15 minutes or so.
Clothing
Mosquitoes in Gran Canaria often come out in the early evenings. And so, when planning on staying outdoors to enjoy the evening breeze, it is important to know what to wear.
Wear something long.
Long pants are great options. You can also wear long skirts.
Make sure that your clothing covers up to your ankles. This is because it is this part of your body that mosquitoes always aim for.
Anti-mosquito bracelets also work.
If you have one at home, bring it with you.
But if you don't have one but plan on buying, go with the bracelet that has DEET. Some come with citronella oil -don't get that.
Creams
Now, there are mosquito repellent creams as well.
They work well against mosquitoes. But only if they come with DEET.
There are herbal creams. But know that these do not work as much as those that come with DEET.
When you plan on getting mosquito coils, think again. They don't work that well. What you get are a stuffy nose and a headache. But the mosquitoes stay.
Make sure never to use those because nobody in the city uses them anyway.
Tourists who come to Gran Canaria mostly stay in resorts. And when they do, they do not get bitten by mosquitoes, at least for most of them.
And even if mosquitoes bite them once in a while, there should be no worry.
This is because the mosquito species in Gran Canaria and the rest of the Canary Islands are safer. They do not come with infectious diseases like Zika, dengue, or malaria. And no, there is no yellow fever either.
So, chill.
What home remedies are there to repel mosquitoes?
There are a lot of natural ways by which to avoid mosquitoes. One of them is by using garlic. Camphor is also another great option. Coffee grounds, lavender oil, and mint are also great at driving mosquitoes away.
We know mosquito bites can be annoying. Not only that, but these bites can also sometimes be dangerous.
Even if at times when they are not, they can also be itchy.
Some mosquitoes carry with them a horde of diseases. In Gran Canaria, the species do not carry these diseases.
But in other countries, mosquitoes may carry Zika, dengue, or some deadly virus.
It is thus important to know how to prevent mosquito bites.
And to veer away from these bites, you have a multitude of options to choose from. There are repellent products available in the market.
But aside from these, there are also natural ways.
Here, we discuss a few more options that you can take. Not only are they effective, but they are safe as well.
Because at the end of the day, nothing could be safer than doing it the natural way.
Here they are.
Camphor
This is one of the most effective natural ways to get rid of mosquitoes. Camphor comes with a strong odor.
While the smell may be pleasant for humans, it is not for mosquitoes.
The smell can be horrible for mosquitoes enough to drive them away.
When using camphor, light it inside a closed area. Do this for about 30 minutes.
After half an hour, all the mosquitoes will be gone.
Garlic
Garlic comes with many characteristics that can drive the mosquitoes away.
In order to know how effective garlic is, you can crush a few cloves. Boil these crushed cloves in water.
Pour the solution into a spray bottle.
Spray it inside and around the room.
Once done, you will find that the solution has already killed the mosquitoes in the area.
When using garlic, you will find that the smell may linger for a few moments. But in the name of a mosquito-free room, we know this will not worry you much.
Besides, the smell of garlic will go away after a few minutes.
So, it's something that should not bother you one bit.
Coffee Grounds
Most homes have coffee grounds.
In fact, it is so common that we don't think of it as something else other than brewing coffee. And yes, aside from coffee grounds being great at what they do, they also drive mosquitoes from our homes.
When you live in an area where a bottle gathers stagnant water, you would need coffee grounds.
All you have to do is to pour coffee grounds in these stagnant waters.
After a few moments, the mosquito eggs will float to the surface. They will then eventually die because of not having enough oxygen.
Thanks to the coffee grounds!
Lavender Oil
As much as we love the smell of lavender oil, mosquitoes cannot stand it.
You can make use of this to your advantage. Drive the mosquitoes away from where you are with a few sprays of this pleasant scent.
And oh, before we forget, this is not just some spray.
You can, in fact, put some on your body as well.
Mint
Just like lavender oil, mosquitoes also hate the smell of mint.
Naturally, you can use this to drive them away.
You can use a fresh mint. If without it, you can also use mint oil.
Place the oil (or the fresh mint) around the area where you are at. This would make the mosquitoes stay as far away from you as possible.
And while we're in the discussion of mints, you can actually plant them around.
The mere presence of these shrubs will be horrible for mosquitoes.
How do you maintain safety with mosquito repellents?
When natural remedies are not available, you can use mosquito repellents. These can be dangerous, though. This is especially true if you do not use them well. To use mosquito repellents safely, one should not apply too much of them. You should also remember to use this externally. It should never apply to bruised or cut skin. One should also never spray it onto the face. These and a lot more can keep you safe despite the use of mosquito repellents.
We know mosquitoes can bite anytime. This is especially true in some places.
While they only appear at night in Gran Canary, this may not be true when you are in other locations.
Mosquitoes are annoying. Their bites can be itchy. At times, the bites can also be lethal.
This is why it is of great importance to take the necessary precautions.
When natural remedies are not available, you can always use mosquito repellents. When using, however, one should always be careful. These repellents can endanger you as much as they can save you.
It is thus important to read the labels carefully. This should give you a basic idea of how to take precautions.
Here are a few basic tips to follow when using mosquito repellents.
Before Using Them
The most important thing is always to read the labels.
This should be able to let you know how to use the mosquito repellent.
When using it, make sure to follow the directions to the letter. This should ensure that you use it well and right.
Take note of the warnings. There may be repellents that are flammable.
If what you have is flammable, never use it around cigarettes or open fire.
How to Apply Them
Remember that mosquito repellents are only for external use.
This means that when you have a cut or bruise, you should be careful.
Never apply the repellent to cut or bruised skin. Also, do not apply this near your eyes or mouth.
Apply the right amount around the ears. That's as far as you can get with applying the repellents when using it on your face.
How to Spray
Some repellents can come in spray form.
When this is what you have, it is natural not to spray it around the face.
This should harm your skin. Eventually, this could lead to a lot of skin infections.
The step is simple to protect your eyes and mouth from the spray,
All you need to do is to apply the repellent to the hands.
Apply it to the face.
Do Not Overuse
Before using the repellent, make sure to read the labels.
This should help you determine how much is enough when using the repellents.
And when the labels say you have enough, then you already have enough. Do not use more than what the labels tell you.
When you use more than necessary, the repellent may not work that much.
Away from Children
This is pretty self-explanatory.
Children have a limited understanding of what ingesting repellents entails.
The best recourse, then, is to keep them out of children's way.
When you need to use this on your kids, make sure to be the one to apply the repellent.
Put the right amount on your hands and apply it to your child.
And as this can be lethal, keep this away from children's reach.
Also, before using this on your children, make sure to consult your doctor. They should know whether the product is safe for your children's sensitive skin.
And when going back indoors, wash the skin with soap and water. This should keep your kids safe.
Additional Reminders
Keep this away from your food.
Repellents contain a lot of chemicals. They should never be safe around food.
When is the best time to visit Gran Canaria?
If you prefer the heat, July and September should be the best months to go to Gran Canaria. If you love the cool weather, February should be your month.
Gran Canaria comes with a sub-tropical climate.
Its summer can be hot. Its winters are usually mild.
What makes Gran Canaria the best is that the sun is always out all year round.
But the hottest time of the year would be around July to September. August is the hottest of the three months.
The coolest month should be around February. It is this month that temperatures would average at around 16 to 21 degrees Celsius.
July can be dry. This should also be the month when there is the least number of mosquitoes in the evening.
October is wet. One would see about 11mm of rainfall every day. Mosquitoes thrive in water, as this month provides them with the greatest opportunity in life.
—
Gran Canaria does not have that many mosquitoes compared to other cities.
In fact, one should never worry about these buzzing and flying insects when in the city.
When you are in Gran Canaria, mosquitoes should be the least of your worries. What's on your mind should be on how to enjoy the beach some more.