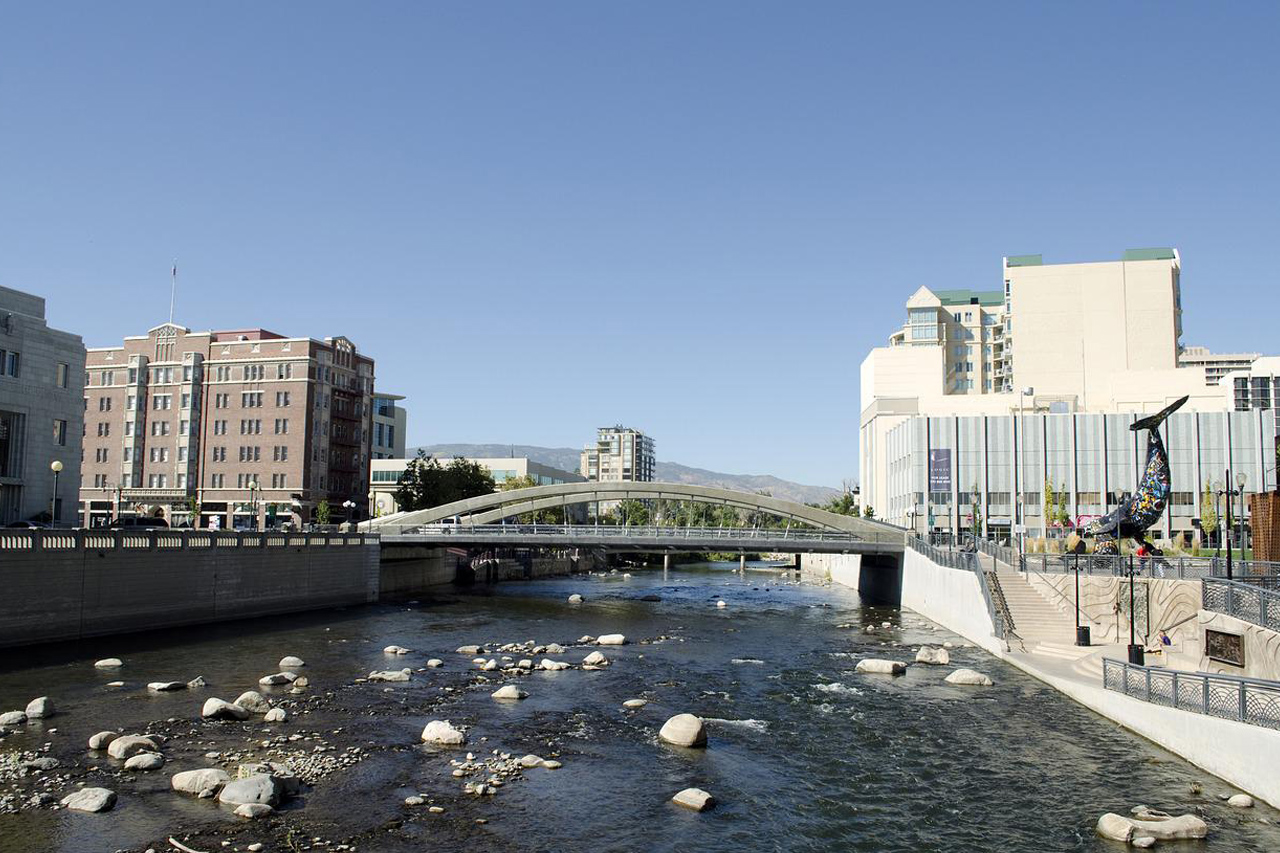 When you think of Reno, Nevada, the first thing that comes to mind is probably gambling and skyscrapers. But, mind you, the world's biggest little town is more than that because it is also a great place to settle down.
Thousands of people relocate to the city for a variety of reasons. They might want to find a decent job here, enjoy adulthood, take advantage of tax breaks, or enroll their children in the city's top educational institutions.
Whatever they have in mind, Reno can provide the entities they anticipate. However, like other towns, it has drawbacks that you should consider.
Fortunately, we have you covered. This article will discuss the merits and disadvantages of living in the city. So you will know what to do before arriving in this Washoe County metropolis.
Is Reno, Nevada, A Good Place to Live In? The World's Biggest Little Town of Nevada
The Good Side
Reno Is the International Biggest Little City
Reno's international nickname is the ironic "biggest little city." This title was created many years ago due to the appearance of more extensive amenities here, even though this is not a large town in Nevada.
Also, one of the historical reasons why the town got its name is the large crowds gathered in 1910 during a heavyweight prizefighting championship between Jack Johnson and Jim Jeffries. Despite being a small town at the time, the city has an urban feel.
The expression was engraved in the neon on the newly installed arch over Virginia Street. It is currently one of the city's best and most iconic landmarks, which every local and tourist recognizes.
Within its 111.11 square miles, the city today has significant conveniences, attractions, and remarkable events. Plus, the legalization of divorce and gambling here makes this attractive to people that want a great adult life.
It Is Not Dull Living Here
After all, living in Reno is not dull. There are outdoor activities and events that you can try. However, you may believe that you will spend the entire day gambling or enjoying the nearby desert.
If you like to see a museum in the area, the Terry Lee Wells Nevada Discovery Museum is a local favorite. Apart from that, The Nevada Museum of Art is also open to the public.
Meanwhile, great baseball games are played at Greater Nevada Field every season. This area includes an open-air bar with a stage for music events, a concession stand, and a 250-seat sitting room. In addition, every month, your favorite artist performs live at the Reno Events Center in the downtown district.
Another enjoyable activity for all ages is playing at the Brainy Actz Escape Rooms Reno or the Fun Quest's multiple arcade games. Whatever your interests are, Reno has a plethora of fun places to keep you busy all day.
There Is an Abundance of Festivals In The City
Because of the numerous weekend festivals in Reno, you will most likely be unable to stay at home. You can spend your days indoors, but that is no fun.
There is the Artown Arts and Cultural Festival every July, and another popular event is the Hot August Nights classic car rally. The internationally acclaimed Great Reno Balloon Race takes place every September.
Moreover, the LGBT+ community also has a presence in the city, as the metropolis hosts the annual Northern Nevada Pride Festival at Wingfield Park.
Meanwhile, the Duck Race and Festival is a family-friendly annual event that lures thousands of people, from locals to visitors. They even sold at least 50,000 rubber ducks on this charity occasion, in which you can participate to help save sheltered pets.
Excellent Academic Institution
Another advantage of living in Reno, especially if you have school-aged children, is that you can take advantage of their excellent education. The city is proud of its high-ranking schools in the state and nationally.
Hunter Lake Elementary School, which has a 1 to 19 classroom ratio, is one of the most well-known grade schools in the area. Caughlin Ranch Elementary School also has strong mathematical and reading abilities.
Meanwhile, The Davidson Academy of Nevada ranked first in Nevada and sixth nationally. The Coral Academy High School is next, ranking #275 in the national rankings.
Tertiary education is also not a significant issue in this city, as the city is home to the University of Nevada – Reno, Truckee Meadows Community College, and the University of Nevada – Reno: Redfield Campus.
Proximity To Other Major Cities
Reno is not as far away as you think if you want to travel to nearby major cities for work or pleasure. It is unnecessary to spend an entire day traveling to cities in California and Nevada.
It only takes about 32 minutes to drive to Truckee, California, and 37 minutes to Carson City, Nevada. Meanwhile, it will only take 1 hour and 17 minutes to get to Lake Tahoe, the world's best Alpine Lake.
Even if you want to spend your weekends in the big metropolis of San Francisco, California, it will require approximately 3 hours and 30 minutes to get there. Reno's proximity to other towns allows its residents to visit or work in the other metroplexes without driving or commuting the entire day.
The Bad Side
Traffic Is Quite a Headache
RTC Ride, a fixed route bus system that covers over fifty-eight square miles and has 65 different buses, provides dependable mass transit in Reno.
Reno Station, an Amtrak intercity train station, is also in the city. The worst thing here, however, is the traffic, which is highly inconvenient.
Drivers in Reno, Nevada, lose approximately 18 hours per year due to traffic congestion, which equates to an annual loss of $383. Although the one-way commute time is only 19 minutes, it is not suitable for everyone.
The city has a growing population; nearly 76.3% of the active community drives to work, and only 2.4% take public transportation. These factors all contribute to heavy gridlock.
If you want to avoid traffic, one of the worst things you should not do is get on I-80. So take alternate routes, avoid the Spaghetti Bowl, and stay up to date on road news.
Concerns About Safety
Reno's ugly side is that it has a high lawbreaker concentration, but that is no excuse. Its violent and property crime rates are all higher than the national average.
According to the website of the neighborhood scouts, it has an annual recorded crime of around 7,331 cases. The valuable information is that it is still 17% safer than other American cities. You have a 1 in 177 chance of becoming prey to a violent offense here and a 1 in 45 likelihood of becoming a target of property criminality.
The downtown area has high criminal records, but the numbers drop when you move to the suburbs. As a result, Arrowcreek, Virginia Foothills East, and Silver Knolls – Red Rock are the best places to stay.
What Is the Cost of Living in Reno, Nevada? Average Expenditure in The Metro
The Good Side
Better And Quality Health Care Benefits
Living in Reno will provide you with the benefits of an excellent healthcare system at a much lower cost than living in other large cities.
Its percentage is lower than the national median. The city is home to Renown Regional Medical Center, ranked first as the best hospital in Nevada according to the most recent US News website survey.
You are entitled to pay less here, such as when you want to see a doctor, which costs around $122.27. Seeing a dentist will also cost you about $104.98. These prices are unquestionably lower if you seek medical attention in neighboring Los Angeles or San Francisco.
Nevada's Check-Up program, on the other hand, provides low-cost, comprehensive health care coverage to low-income, uninsured children and employees not part of their employer's medical plan.
A comprehensive senior plan also covers all prescription medication costs for entitled to benefits seniors. Therefore, these benefits make resettling in Reno an appealing option, particularly for those in the middle class.
You Can Pay a Cheaper Utility Expense Here
Nevada residents can expect to pay around $370.00 in monthly essential bills. This cost includes $110.76 for electricity, $70.39 for water supply, $60 for internet access, and approximately $15 for trash collection.
When you think about it, it is far less expensive than living in nearby cities such as San Francisco or even Seattle. This benefit is because the percentage here is 17% lower than the national average. You can still reduce your bill by installing solar panels from Reno Solar.
However, because of the extreme heat that you will experience during the summer, expect your electric bill to rise if you use your air conditioning more frequently.
Enjoy The City's Taxation Benefits
One of the significant edges that you will be grateful for in Reno is the tax break. As you can see, no personal or income taxes are collected here, and no corporate taxes are collected either.
As a result, working communities can keep their full pay without worrying about income tax deductions. The elderly group also benefits from this type of advantage. Nevada does not collect pension taxes, allowing seniors to receive their monthly retirement benefits in full.
Even inheriting an estate here is a relief because the state levies taxes on whatever you receive from your family. This low tax burden is a significant benefit to Reno residents and a gain that attracts migrating people.
The Bad Side
Acquiring A House or Renting Can Rip Your Pockets
If you do not have stable earnings, living in Reno can be difficult, especially since the cost of living here also falls above the national average.
The average home value in the area is around $503,967, with a monthly rental fee of $1,540. If you only make the minimum wage, this pricing is a nightmare. The good news is that there are still areas of the city where you can find bargains.
Sun Valley, Golden Valley, Mogul, and Lemmon Valley are all Reno suburbs where you can find cheaper lodging. The home values here range from around $160,000 to $300,000, with monthly rental fees ranging from $800 to $1,100.
Why Work in Reno, Nevada? There Is a Multitude of Employment Opportunities
The Good Side
Reno's Diverse Economic Drivers
Reno is known worldwide for its large casinos and skyscrapers, which can provide thousands of jobs. This statement is true, considering tourism and gaming industries contribute significantly to the country's economic stability.
Jobs in this field are plentiful, including those at Eldorado Hotel & Casino, Silver Legacy Resorts Casino, and Peppermill Hotel Casino-Reno.
The business environment is also vital in manufacturing and logistics enterprises such as computer systems, electronic parts, financial sectors, and communications. International Game Technology, the University of Nevada – Reno, and the Washoe County School District are among the city's top employers.
Low Unemployment Rate
Another reason Reno is technically proud of its job market is that it meets the needs of its people, resulting in more job opportunities. According to the Bureau of Labor Statistics from Reno data, this abundance results in a low unemployment rate of only 2.7% in April 2022.
It also has a future career growth rate of 51%, higher than the national average. As a result, job creation is more plentiful here than in any other Nevada metropolitan area.
The Bad Side
Competitive Work Environment
Based on the data presented by the United States Census Bureau, Reno has a sizeable number of job opportunities and a median household income of $61,860. People face a competitive working environment because of this situation.
As a result, if you want to reach the top, you must give your all in everything. Most people here are looking for an excellent work-life balance, and finding a stable job requires dedication.
You now understand why "The World's Biggest Little City" could be a potential resettlement location for you. We hope you find something fascinating in our article because we enjoy writing them for you.
Reno, Nevada, is a livable city with many amenities you want when you want to live here for work or retirement.
We will talk again soon!