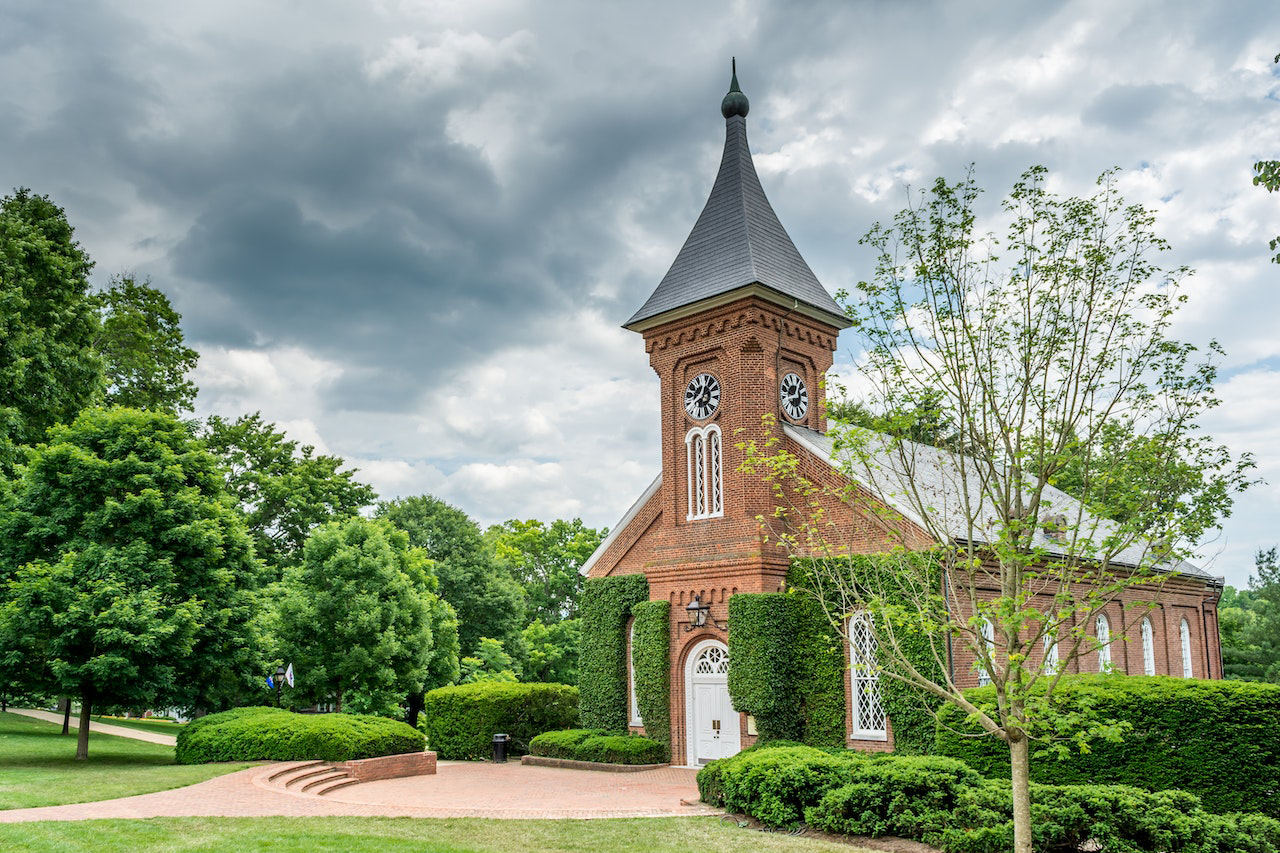 In the heart of the Bluegrass region lies the Horse Capital of the World – Lexington-Fayette. Most people expect that horses and racetracks are the only things you can see in this city. Its primary industry, horse breeding, became an integral part of its culture and economy.
But there is much to learn and discover about Lexington-Fayette, even without a car. Explore further; you will see quaint Victorian neighborhoods, luxurious mansions, plantations, endless museums, and galleries.
Lexington-Fayette has loads of attractions, making it a city worth visiting in Kentucky. So, check out this list of the +12 Things to do in Lexington-Fayette without a car.
1. The Red Mile
Let's start this list with the hottest destination in Lexington-Fayette for gaming – The Red Mile. It is the second oldest harness track globally, showcasing live horse racing. But more than the racing, The Red Mile is a complete gaming and racing center in the city.
Aside from watching a fast and furious race, The Red Mile regularly hosts exciting events and features many gaming terminals. After a massive renovation in 2015, The Red Mile became a new entertainment destination in Kentucky.
It offers over 900 gaming terminals in 138 different themes, provides 175 HD television to simulcast live races, and becomes a venue for live music and other special events. The Red Miles combines the hottest entertainment hotspot in Lexington-Fayette with these offerings.
2. Kentucky Bourbon Trail
Lexington-Fayette is part of the Kentucky Bourbon Trail, where people can have a road-trip experience for bourbon lovers in the state. You can visit the Bluegrass State's signature distilleries; some are the Barrel House Distillery and the Bluegrass Distillers, all located in Lexington-Fayette.
The Kentuck Bourbon Trail is one of the must-try things to do here in Kentucky. Since its establishment in 1999, over 2.5 million visitors from different parts of America and the world have had this unique experience. It became a leading tourist attraction in the State of Kentucky, too.
You can sample signature drinks from Kentucky's top distilleries during the tour. Here you can have flavorsome whiskeys, learn about Kentucky's distilling heritage, and explore each distilleries' aromatic tasting rooms.
3. Ashland
Ashland is a National Historic Landmark owned by a Kentucky statesman, Henry Clay. You will find the Ashland estate southeast of the city center, and you will be in awe of its structure, design, and architecture. The 1857 estate is a grand mansion showcasing Italian-style construction, classic furnishings, and sophisticated decorative pieces.
When you visit the area, you will learn more about the great statesman of Kentucky and his priceless possessions and centuries-old heirloom. Through a guided tour, you will learn everything about this 19th-century mansion and the life and legacy of Henry Clay.
You can explore its more than 17-acre estate, including the building facade, gardens, trees, and walking paths. There are also fascinating sculptures and monuments honoring Henry Clay. You also have the chance to visit its Museum Store, where you can buy books, gifts, and souvenirs.
4. Lexington Public Library and the World's Largest Ceiling Clock
The city is home to the world's most oversized ceiling clock, which spans around 40-foot in diameter. It features Roman numerals that impressively light up to display the correct hour. The watch is adorned by 60 horses that also light up along with the clock's movement.
The world's giant ceiling clock is located inside Lexington Public Library. The construction began in 2001 and created the gigantic five-story-tall Foucault pendulum. The clock at the Lexington Public Library utilized lit panels that demonstrate the earth's rotation around a fixed plane.
Building this massive device was no easy feat. People used a four-story scaffolding to install the timepiece onto the ceiling. Each numeral is represented by a horse based on the photographs of Eadweard Muybridge in 1872. The clock is a masterpiece by a Lexington artist – Adalin Wichman.
5. Mary Todd Lincoln House
Mary Todd Lincoln House is another significant landmark in Lexington.
It was the former home of the 16th First Lady of the United States, Mary Todd.
She was the wife of Abraham Lincoln, one of the country's greatest presidents.
The house was the girlhood home of the First Lady with fourteen rooms, including the typical slave quarters, outdoor kitchen, smokehouse, and wash house. It was converted into a museum to share with the public the former life of Mary Todd. Inside the museum, you will see furniture, artifacts, portraits, and photographs of the Todd and Lincoln families.
Mary Todd Lincoln House is an iconic part of the city's downtown landscape. It cultivated public interest who wanted to know about the multifaceted life of the former first lady during her early years. The house has become a historical landmark that attracts many visitors every year.
6. Horse Farm Tour
A horse farm tour is one of the major activities you should take advantage of in the world's Horse Capital. Lexington has more than 450 horse farms today, some of which are open to the public. You can learn more about the city's thriving horse industry and current state.
Since some of these horse farms are private, you need to book a guided tour through Unique Horse Farm Tours or the Thoroughbred Heritage Horse Farm Tours. They will help you book your appointment with the city's biggest and most successful horse farm. You can even visit around three-horse facilities with these professional companies.
They learned everything about horse breeding and racing through a unique horse farm tour. Check out different breeds of horses and how they eat, behave, and grow. Please take the opportunity to visit champion horses and how they prepare for racing events.
7. Raven Run Nature Sanctuary
If you want a place to be more acquainted with nature in Lexington, you should see the Raven Run Nature Sanctuary. It is a 700-acre property focused on preserving the natural beauty of the Kentucky River Palisades. The sanctuary lies in the southern part of Lexington, with plenty of fauna and flora to explore.
It has over ten miles of trails that permit you to see wildlife, big trees, and wildflowers. The place also has flower-filled meadows, brooks, and flowing streams. There are organic and migratory birds and small animals wandering around the sanctuary.
Check out the nature center and explore some of its special exhibits. The displays will teach you about mammals, birds, ferns, and wild plants. You will have the opportunity to hike, bird watch, and marvel at the wilderness of this well-preserved part of the city.
8. The University of Kentucky
Lexington-Fayette is home to one of the most prestigious universities – The University of Kentucky.
It is a public land-grant research university founded in 1865.
Kentucky also has an enormous enrollment rate, with 30,000 new students yearly.
The university has extensive college ground housing 16 colleges, graduate schools, and undergraduate programs. There are areas open to the public, like museums, halls, and libraries. There are also some recreational facilities you can explore.
Embark on a day tour around the University of Kentucky. Stroll around its pathways, see modern structures and explore a few multipurpose arenas. Observe the people around you, and experience its youthful and thriving cultural scene. You can also watch sporting events when you visit on a particular day.
9. Blue Door Smokehouse
For smoking hot meat dishes, you must try the Blue Door Smokehouse. Located at 226 Walton Avenue, Lexington, Kentucky, this smokehouse has been a local's favorite since it opened in 2013. It is the best barbeque place you could ever try in Lexington.
The Blue Door Smokehouse became possible because of the hard work and dedication of Jeff Newman and Jon Rigsby. Their commitment to providing the community with an excellent barbeque place put their restaurant a hotspot. You will see that people frequently visit the area, especially during the weekends.
Make your stomach full and try its award-winning recipes. Have a pulled pork plate served with white bread, pickle, onion, and two sides? Or grab all the meats and order its Blue Door Special, where you can enjoy brisket, pork, sausage, ribs, and chicken simultaneously.
10. Festival of the Bluegrass
One of the most awaited events in Lexington-Fayette is the Festival of the Bluegrass. It is a classic bluegrass music festival in the state of Kentucky. The festival began in 1974 at Walnut Hall Farm, where people enjoy the beautiful bluegrass genre.
You will see that the people of Lexington still appreciate the bluegrass genre and commit to conducting a festival dedicated to it every year. It is an annual tradition started by the Cornett family.
Since then, many supporters and volunteers have dedicated their time and energy to making this festival a yearly event. People ensure that the bluegrass genre is still alive in the place where it originated.
11. Aviation Museum of Kentucky
For a fun-filled experience ideal for kids, you can visit the Aviation Museum of Kentucky.
You will see the museum along with the Blue Grass Airport.
It houses a massive collection of old airplanes and other aircraft-related pieces.
It has over 20,000 sq ft of exhibit space, including the library, aircraft restoration, and repair shop.
You can find the Kentucky Aviation Hall of Fame and other vital exhibits related to the country's aviation industry. Some of its permanent collections are photographs, printed documents, and training equipment that helped shape aviation in the country.
Check out its interactive exhibits and displays and learn about the history and evolution of aviation in America. When you visit, explore some of its vintage biplanes, jets, strategic bombers, and attack helicopters. Take some time to watch some clips to learn more about the aviation industry's past, present, and future.
12. Third Street Stuff & Coffee
At 257 N Limestone, 1 Lexington, Kentucky, you will find a themed coffee shop serving specialty drinks. The Third Street Stuff & Coffee is one of the quirkiest cafes you could ever visit in the city. It has an edgy boho-chic vibe interior full of vibrant colors and unique decors.
The coffee shop is a fantastic place to visit if you want a change of scenery. It has an entirely out-of-this-world vibe where you can stay and relax. The site also offers exceptional customer service to make you feel at home instantly.
Having breakfast here is a memorable experience indeed. It is an excellent place to unwind and brighten up your mood because of the fun and colorful interior. Its food offerings are also a must-try. They serve desserts and pastries, bagels, and sandwiches. Aside from espresso and coffee, they also have specialty drinks, hot chocolates, and teas.
Lexington-Fayette should be at the top of your list when visiting Kentucky. The city's museum, modern city amenities, restaurants, and nature preserves prove that Lexington offers many things to any traveler. Besides having an immersive experience of the state's horse industry, you will see a different side of Kentucky.
If you enjoy this list or have more attractions in mind that you want to add, please comment with your suggestions below. I will be glad to read your thoughts.