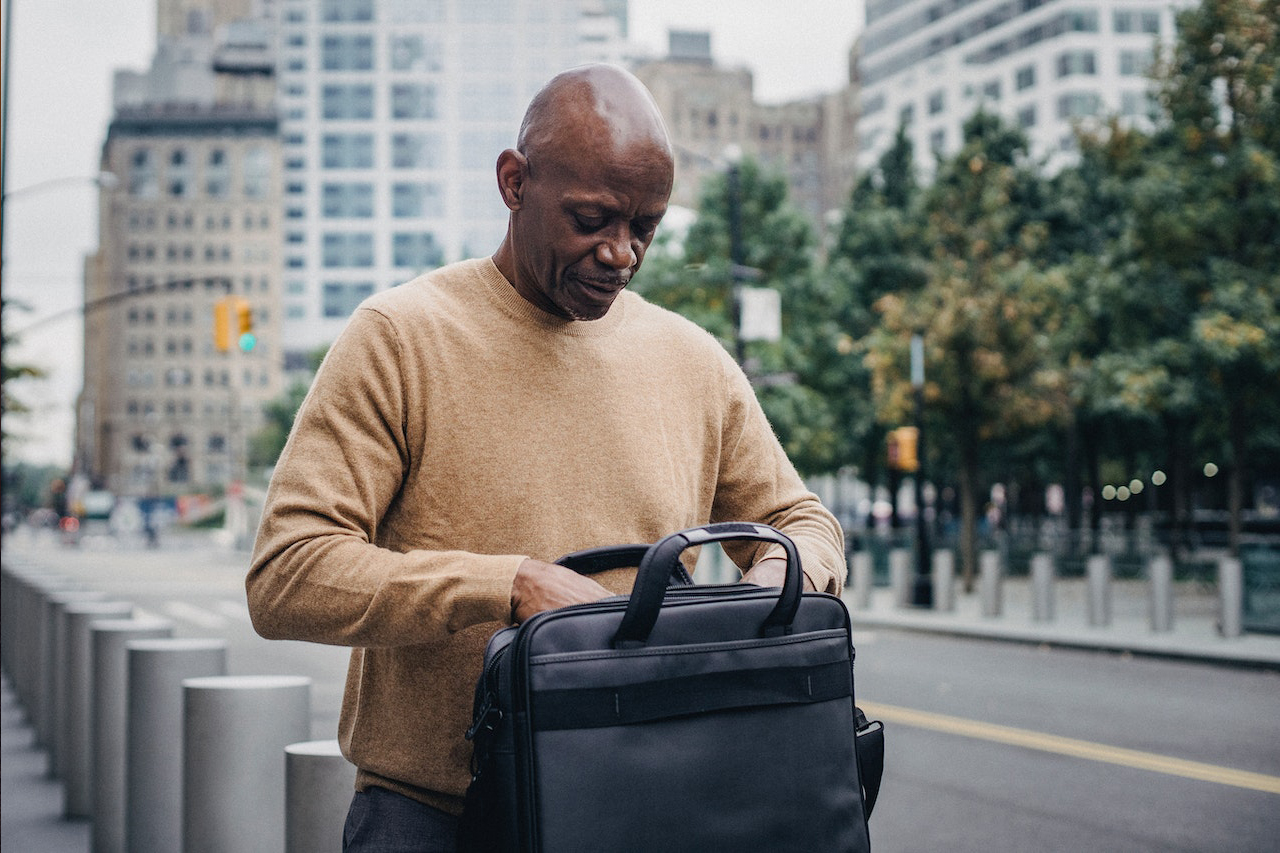 Are you looking for your next travel destination without needing a car? Then, head to Jersey City and explore its glorious and fantastic attractions.
The city offers picturesque state parks, stunning city skylines, world-class movie theaters, and game and entertainment centers. Jersey also features charming breweries, restaurants, museums, and art galleries for old-fashioned travelers!
This city, next to the Hudson River and Upper New York Bay, is full of great surprises. So, read this guide on the +12 Things to do in Jersey without a car. It will help you maximize your visit.
1. Downtown Jersey City
One of the city's top places I always visit is Downtown Jersey City. It is most popularly known as the Historic Downtown, surrounded by low-rise establishments from the 19th century. The downtown sits by the waterfront area, giving you a picturesque view of the city.
Downtown New Jersey is an excellent immersive experience where you can witness the everyday life of locals. Here you can see a parade of indie shops, hip restaurants, live music venues, and vibrant bars. The area offers the ultimate city destination where you can dine at budget eateries and stay at upscale hotels.
It has tree-lined streets full of impressive architecture showcasing the city's history and cultural heritage. Here you can roam freely and feel the vibe of this old-fashioned downtown from morning until night. Make your visit a memorable experience, and wander the historic streets of Downtown Jersey City.
2. Mana Contemporary
Mana Contemporary, located at 888 Newark Avenue, Jersey City, is another worthy place to see. It is a cultural center committed to supporting and enhancing Jersey's creative talents and artists. The center regularly conducts globally recognized exhibitions, workshops, and dialogues to promote creativity and artistry in the community.
Explore and learn about contemporary art and culture in Jersey City. Please visit the Mana Contemporary and check out its exceptional facility. Witness its permanent and seasonal exhibits that impress you with the excellence and passion they represent.
Of course, you are free to participate in its unique programs and workshops that could develop your interest in art and culture—Marvel through artful masterpieces such as sculptures and paintings. Witness how the Mana Contemporary embraces passion and creativity through its displays and exhibitions.
3. Skyway Golf Course
If you seek a modern-day city amenity, Jersey City has a special place for you – Skyway Golf Course. It is a 9-hole recreational golf course providing locals and tourists with a perfectly manicured green landscape. The Skyway Golf Course is also an ideal place to see the Manhattan Skyline and enjoy a world-class facility in the city center.
The Skyway Golf Course is every golf lover's paradise. It offers the most delicate golfing area in the city, complete with a clubhouse, onsite pub, and in-house restaurants. The golf course aims to provide visitors with the ultimate golfing experience.
Spend your morning or afternoon in Skyway and enjoy its high-class facility. Check out the delicious food offerings at the pub on the Patio and enjoy its refreshing beverages after you play golf. Drive your golf cart, and invite your buddies for a friendly golfing competition.
4. The Archer
The Archer is one of my latest discoveries right at the center of Jersey City. The place is impressive enough due to its rustic, cozy, and charming interior. It was established in 2015 as a cocktail bar and entertainment lounge area.
The Archer provides a chic cocktail bar and a wide selection of drinks and alcoholic beverages. Its liquor list is also coupled with a delicious food menu. It is my go-to place to spend a terrific evening with friends.
Please bring your friends to The Archer and have a memorable evening. Catch up with your buddies and share stories while enjoying an exciting beer, cocktails, or wine rotation. Elevate the experience and try its mouthwatering foods, such as lobster bacon rolls, meatballs, and quarter-pound burgers.
5. Van Vorst Park
If you are west of Paulus Hook and Marin Boulevard in Jersey City, you can visit Van Vorst Park. It is a 2-acre land established in the 1900s and became a community gathering venue. The park holds various local events and festivities.
The Van Vorst Park is the perfect place to stroll and relax while you marvel at the beautiful green spaces of Jersey City. It is a broad public space surrounded by excellent amenities and facilities. You can sit inside its gazebo or on benches spread throughout the area.
The place also has a dedicated dog park, water fountains, and splash pads to ensure every goer spends quality time. To maximize your experience here, you can attend local events, visit a farmer's market or wait for indie film screenings. Bring your dog with you, and walk it around the dog park.
6. Battello
Jersey City has an excellent restaurant near the Hudson River – Battello. It is an Italian restaurant featuring a trendy bar, a great city view, and a mouthwatering menu. The place has an industrial-chic interior every food enthusiast would appreciate.
The rustic and intimate lounger is a plus factor why people keep returning to Battello. Here you can taste contemporary Italian dishes while enjoying live entertainment and excellent service. A top chef operates the restaurant to provide you with exceptional Italian dishes.
Invite your family and friends here at Batello, and share a wonderful dining experience. Try the restaurant's best offerings, such as hand-rolled pasta, lobster risotto, and artisanal cheese plates. Try its well-curated wine list from local and international wine suppliers.
7. Museum of Russian Art
If you love to explore various art pieces from different parts of the world, you should make the Museum of Russian Art a part of your itinerary. It was founded in 1980 that primarily showcases Soviet Nonconformist Art. Since then, it has become a famous art museum that young and old love to see.
The Museum of Russian Art's primary collection comes from the works of human rights activist Alexander Glezer. It exhibits excellent pieces from East Asia, Europe, and Russia. Here you can discover stunning works of distinguished international artists.
Explore the ins and outs of the Museum of Russian Art and learn more about Russian culture and creativity. Check out notable works of Erik Bulatov, Lidia Masterkova, Vladimir Nemukhin, or Ernst Neizvestny, too! Participate in special events and workshops to widen your perspective on Russian art.
8.J. Owen Grundy Park
Jersey City is a short distance away from New York City. When you visit J. Owen Grundy Park, you will get a beautiful view of the New York skyline. The park is near the Hudson River, where you can stroll and have some time to relax.
J. Owen Grundy Park is an affordable city destination where you can enjoy Jersey City's amenities for free. Here you can see pavilions, benches, green lawns, and food stalls to eat and relax. The park has the best spot to stargaze and enjoy a beautiful view of towering buildings across the waters.
Visit the park at night and have a relaxing evening where you can watch locals roaming around. Find a perfect place at the observation deck overlooking Manhattan, New York. Rent a bike so you can explore areas nearby.
9. White Eagle Hall
Another attraction you should not miss in Jersey City is the White Eagle Hall. It is a live music hall inside a historic building from the 1900s. The place became a theater, dining venue, and part of the local's favorite.
White Eagle Hall is the most popular event space and live-performance venue in the Northeast of Jersey City. It can accommodate around 400 seating capacity in its 8,000 square foot property.
The hall has fantastic architecture. It features an iron wrap-around balcony, large stained glass atriums, and a coffered tin ceiling.
Aside from that, it offers the best acoustics using its optimized lighting and sound system. The White Eagle Hall is also equipped with an onsite food & bar featuring 3 bars and food counters. The hall hosts comedy acts, stunning theatrical productions, and film screenings. It is an incredible place to watch captivating and entertaining shows during your visit.
10. Jersey Girls Food Tours
You should try the Jersey Girls Food Tours for those looking for a fantastic experience in Jersey City. It is a guided tour centering on the best places to eat within Jersey City. Tour guides will accompany you to highlight the top restaurants offering mouthwatering dishes and cuisines.
When you book a Jersey Girls Food Tour, you will have the ultimate eating adventure in the city. You can choose the food tour, especially the most popular Taste of Downtown Tour. Here you can enjoy food from the five best restaurants in the city center.
The tour is also a perfect way to celebrate special occasions. It can accommodate around ten people in a three-hour guided tour. Invite your friends, and share a fantastic moment while you embark on a unique tour experience in Jersey City.
11. Zesty Basil
Zesty Basil is another unique experience you can try when you visit Jersey City. It is a private vegetarian cooking class where you can learn sweet and savory recipes. You can attend cooking classes at Zesty Basil's kitchen or on your own.
Booking a Zesty Basil class is an excellent way to up your cooking skills. The dishes you learn here pass the standard taste test and are at par with what high-end restaurants offer. They specialize in both sweet and savory and vegan and gluten-free recipes.
When I attended the class, I learned southern Indian cooking, including the uttapam and pan-fried flat semolina pancakes. It is an incredible and distinct experience, particularly if you want to veer away from the old-fashioned city tour. Pastry making is also part of the workshop offered.
12. Milk Sugar Love
Try the Milk Sugar Love located at 19 McWilliams Pl, Jersey City, for an unforgettable sweet treat. It is an adorable gourmet ice cream shop serving delicious treats for every sweet tooth. The Milk Sugar Love has a machine to make ice cream and uses grass-fed organic milk that creates an enticing taste for every flavor.
Milk Sugar Love offers different ice cream flavors that change every week.
There are distinct flavors available such as Thai tea, matcha brownie, and mango lassi.
You can try lemon meringue or snickerdoodle as part of their particular rotation.
The Milk Sugar Love creates an exciting ice cream experience, especially when you try their ice cream in decadent presentations. Never miss the red velvet ice cream cones or the well-raved macaron sandwiches! For lactose intolerant, non-dairy products are also part of the list.
Jersey City is every traveler's dream. It may not be as famous as New York City, but the attractions here will always charm your heart. The green spaces, theaters, and natural parks are enough reasons to fall in love with the city.
May this list encourage you to make Jersey City your next destination. If I miss out on something, and you would like to add more, come to share your thoughts below. I'd be delighted to hear from you!