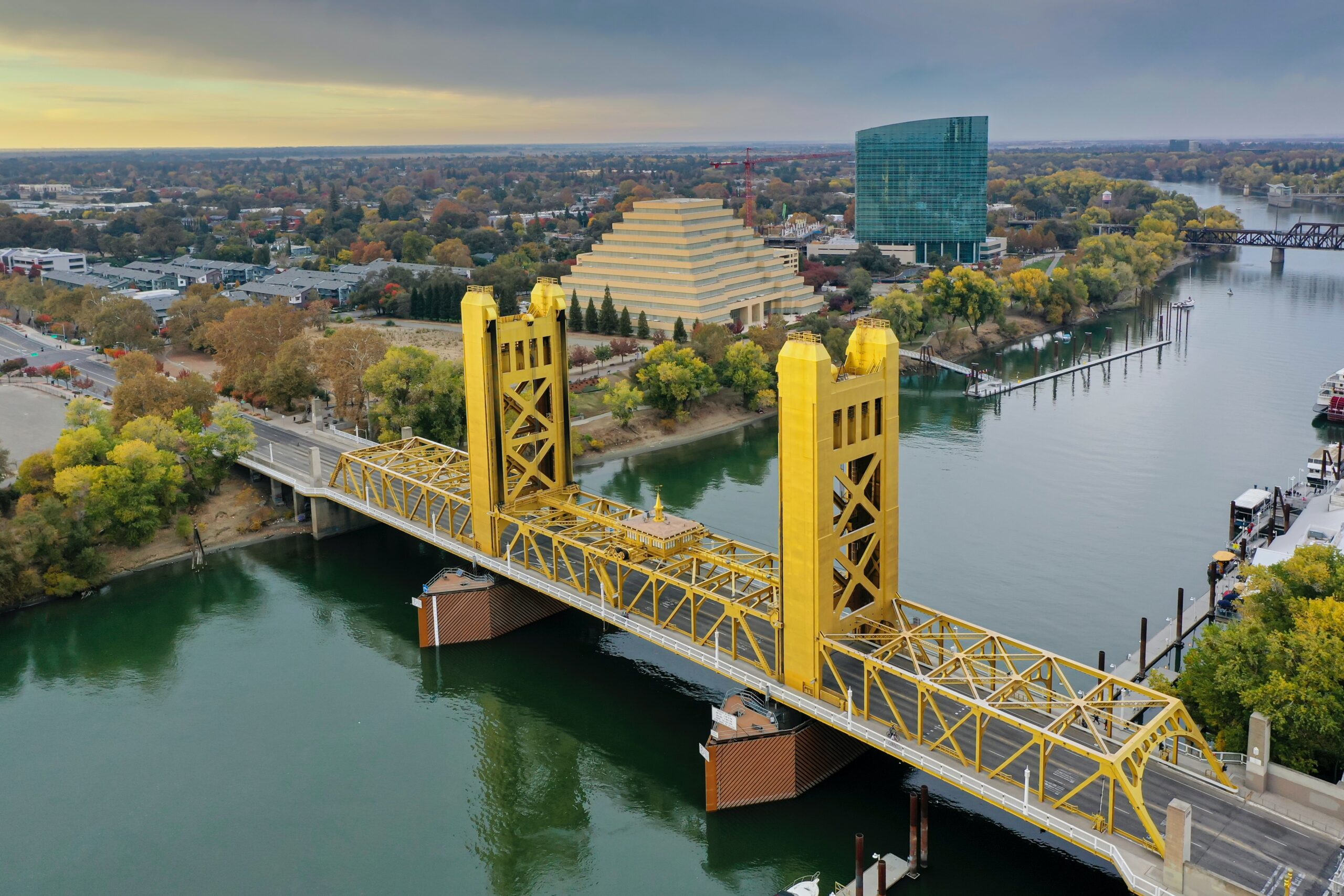 Sacramento is more affordable and a better place to live than Anaheim. It is the capital of California, known for its laid-back lifestyle, thriving economy, vibrant food scene, and excellent wineries and breweries. On the other hand, Anaheim is the heart of Orange County, renowned for Disneyland Park.
Anaheim attracts families, Millennials, and young professionals.
People move to the city because of its pleasant weather, world-class facilities, and great location.
It has easy access to California's major cities like San Diego, Los Angeles, and Santa Ana.
Meanwhile, Sacramento is one of the best places to live in the United States. The city's rapid development present economic opportunities for both locals and newcomers. It exhibits both technological and cultural progress over the past years.
What are the Pros and Cons of Anaheim vs. Sacramento?
Sacramento may have a robust job market but imposes higher taxes and suffers from heavy traffic. On the other hand, Anaheim is a small metro city that heavily depends on its tourism and entertainment industry.
Living in Sacramento
Pros
Promising job market

Employment should be the top consideration when moving to another city. In Sacramento, you do not have to worry about not having a job. Sacramento has a thriving job market, and employment availability has increased by 9%.

There are thousands of jobs available in the city, plus its surrounding counties. The top industries in Sacramento are transportation, agriculture, mining, and government. Industries in tech, health, construction, and hospitality also exhibit a continuous boom.

The top employer in Sacramento are the following:
PORAC
Sutter Health
McClatchy
Aerojet Rocketdyne
Sacramento Kings
Best place to study
Sacramento should be your top choice if you move to another city to study. The city has notable learning institutions, including California State University. It is the eleventh oldest university in California.
Several local colleges and universities offer quality tertiary education. Sacramento City College, American River College, MTI College, and Carrington College. The Sacramento City Unified School District is also the best in California.
Beer and wine paradise
The city has multiple breweries and wineries you can try.
It has been a beer-oriented city since 1800.
You will find plenty of tasting rooms, pubs, and shops offering all sorts of beer. Here you can explore IPAs, stouts, and ciders regularly.
Here are the top breweries available in Sacramento:
Fieldwork Brewing Company
New Glory Craft Brewery
Track 7 Brewing Company
Frasinetti Winery
Scribner Bend Vineyards
Bailarin Cellars
Leisure and entertainment
If you seek a place for relaxation, Sacramento has tons of attractions under its belt. It has several tourist attractions you can explore, including the following:
Sacramento Zoo
California State Railroad Museum
Old Sacramento State Historic Park
The California State Capital Museum
The American River Bike Trail
Vibrant LGBTQ community
Sacramento is a very welcoming community. It is a gay-friendly state that contributes to its vibrant culture. When you visit Lavender Heights, you will find queer-owned eateries, cafes, bars, and clubs. You can also join the Sacramento Price, a two-day celebration of the queer community with many concerts, games, and music.
You can participate in the annual Sacramento Pride Awards or the Rainbow Festival as part of the city's recognition of the LGBTQ group.
Cons
Taxes

One of the reasons you might reconsider moving to Sacramento is the taxes. California imposes 12.3% in income tax. It is one of the highest tax percentages in the United States. Aside from that, you have to pay a 1% annual surcharge for mental health services and a combined sales tax of 7.5%

Traffic issues

Traffic can be a source of headaches in Sacramento. The total drive time can double because of the heavy build-up of vehicles. If you want to experience heavy traffic, you need to avoid rush hour.
Living in Anaheim
Pros
Safety

Anaheim is one of the safest places in California. It has a crime rate lower than the state average and is named one of the United States' safest cities.

Aside from safety, the city offers a clean, sophisticated, and well-maintained environment. Public spaces like parks, sports complexes, courts, and game fields are sterile.

Love for sports

Anaheim residents put high regard to sports. It is home to many top-rated professional sports teams and amateur leagues. If you are interested in hockey, you can cheer out for the Anaheim Ducks. You can back the Los Angeles Angels during their games for baseball fans.

Great place to spend outdoors

The city has endless green spaces where you can spend time relaxing. With a green environment, you have a cleanroom to clear your mind and cleanse your spirit. Anaheim is home to parks, walking trails, lakes, and playgrounds.

Thus, you can check out these local parks and spend time on your favorite outdoor activities:
Yorba Regional Park
La Palma Dog Park
Anaheim Hills Riding and Walking Trail
Walnut Canyon Reservoir
Anaheim Coves Trail
Home to the happiest place on earth
For those who want to feel the magic in Disneyland, Anaheim is the city to visit. The town has the Disneyland Resort and Theme Park under its belt. Within the park are Disneyland Park and Disney California Adventure Park.
When you visit this magical place, you will see tons of shops, restaurants, themed rides, and more. You can spend a whole day with your kids riding on the Incredicoaster, Guardians of the Galaxy, Break, and Star Wars, among others.
Perfect place to shop
Since many tourists visit Anaheim every day, the city has plenty of shopping centers to attract more visitors. Here you can find mid-range and luxury brands and score excellent deals. These are the top shopping sites Anaheim offers:
STC Anaheim GardenWalk
Anaheim Plaza
Anaheim Town Square
Cons
Ever-increasing property and rental rates

Living cost in Anaheim is above the national average. More than that, you will be paying a higher rental fee or property rates when you choose to live in Anaheim. If budget is an issue, you might reconsider settling in this city.

A city vulnerable to earthquakes

Anaheim is prone to natural disasters, especially earthquakes. It sits in the region where big earthquakes happen.
Anaheim or Sacramento – Which is more expensive?
The cost of living is 20.9% cheaper in Sacramento than in Anaheim, California. The median home cost is a significant factor in this price difference. You need an amount of $762,700 to buy a house in Anaheim, while only $435,600 in Sacramento.
| | | |
| --- | --- | --- |
| Living expenses | Anaheim | Sacramento |
| Housing | 257.1% | 141.6% |
| Food & Groceries | 102.5% | 104.8% |
| Health | 95.9% | 104% |
| Utilities | 97.4% | 98.4% |
| Transportation | 118% | 121% |
Data is based on 100 = US National Average
> 100 means more expensive than the national average
< 100 means cheaper than the national average
Housing cost
Home prices in Anaheim and Sacramento are above the national average. But in Anaheim, this amount almost tripled. Real estate in Anaheim is 44.9% more expensive than in Sacramento.
Rent is also surprisingly high.
A single-family apartment would already cost you $2,012.
This rate is still more affordable compared to Los Angeles or San Diego. Sacramento has more affordable neighborhoods than Anaheim or other big cities in California.
Utility cost
When you live in Anaheim or Sacramento, you will be paying less in utilities compared to the rest of the United States. Electricity, water, phone, or internet are billed less in these two California cities. The cost of utilities in these cities is below the US median rate.
Food & groceries cost
Food and groceries costs are also more affordable in Anaheim and Sacramento. When you compare the two, Anaheim gives you lower rates for food and groceries. Nevertheless, the difference of 2.2% is still very slim.
Transportation cost
Oil prices and public commute corresponds to the transportation cost of every city. The cost of going around places is higher in Sacramento than in Anaheim. The difference is 2.5%.
Anaheim is a car-dependent city just like Sacramento. The San Ana Freeway connects Anaheim with Los Angeles, Santa Ana, San Diego, and Sacramento.
Health care cost
The cost of health care is more expensive in Sacramento than in Anaheim. Optometry check-up costs $105.45, and dental services start from $114.84 in Anaheim. The price is slightly higher by 11% in Sacramento.
Is Anaheim bigger than Sacramento?
Anaheim is a small metro city in California with only 50.8 square miles of land area. On the other hand, Sacramento is twice the size of Anaheim, with a land cover of 100.1 square miles. Hence, Sacramento is bigger than Anaheim.
Sacramento is the seat and the most extensive town of Sacramento County. It is the capital city of California, located at the confluence of the Sacrament and American Rivers in North California. It is also the ninth-largest capital in the United States.
Meanwhile, Anaheim is just about 24 miles south of Los Angeles. It is in the southern part of California and the largest city in Orange County. It has plenty of green spaces attracting many retirees and even young professionals.
Is Sacramento safer than Anaheim?
Sacramento records a higher violent crime rate than the national average, while Anaheim has a crime rate below the US median. Thus, it is safer to live in Anaheim compared to Sacramento.
There are gang activities in some neighborhoods in Sacramento. If you want to move to this city, you must avoid the North Highlands and Del Paso Heights areas. The crime rate in these places is pretty disturbing.
On the other hand, Anaheim is named one of the United States' safest cities. The violent crime is lower than the US average. Anaheim Hills and Platinum Park are some of the best neighborhoods with 24/7 security in the city.
Is Anaheim warmer than Sacramento?
Sacramento is warmer than Anaheim. Its temperature can go as high as 93 degrees, while Anaheim can only reach 84 degrees. Both cities enjoy a hot-summer Mediterranean climate.
Cities having a hot-summer Mediterranean climate experience dry summers and mild, wet winters. These places are usually on the western sides of a continent at 30 and 40 degrees north and south of the equator.
The said areas usually enjoy summers that are not quite as hot as arid or semi-arid climates. The reason is that there is a large body of water surrounding the area.
Is Sacramento better than Anaheim?
Sacramento is better than Anaheim. It has a promising job market and accommodates cultural diversity. On the other hand, Anaheim is also a desirable place in California that charms families and young professionals.
The city of Sacramento is not as famous compared to San Diego, Los Angeles, or San Francisco. But it is an underrated city in California, offering you a different kind of Cali experience.
You could enjoy its laid-back atmosphere, plus it has an abundance of wineries and breweries to try. When moving to the city, you will find Sacramento charming and attractive.
Sacramento or Anaheim? Share your thoughts below.