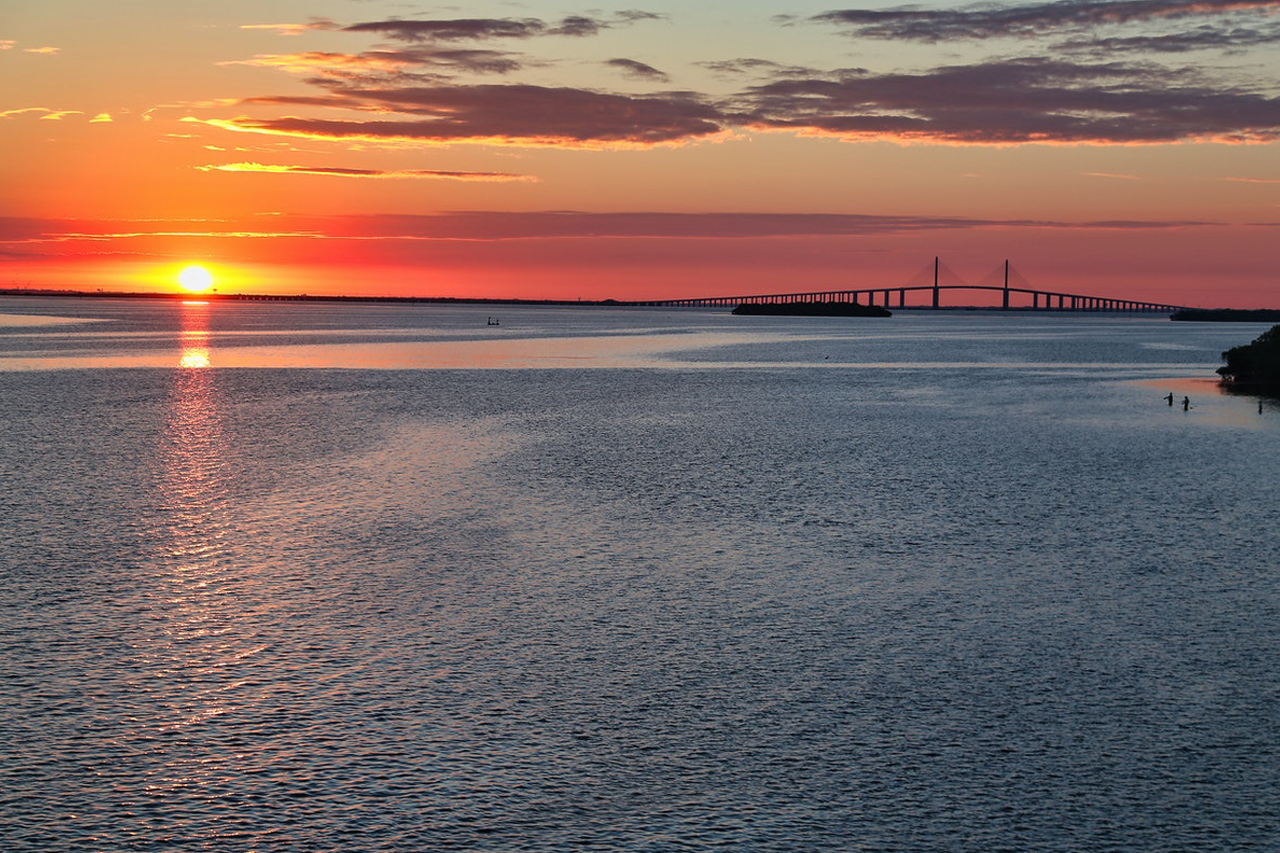 St. Petersburg, Florida, is the city that holds the record for the most consecutive days of sunshine, with 768 days. The metropolis experiences, on average, 361 sunny days per year and a 74°F temperature. Hence, its moniker "Sunshine City."
Although St. Pete is susceptible to damages brought by hurricanes and tropical storms, people still flock to this city because of its pleasant weather and proximity to Florida's gulf coast. The Sunshine City is rich in activities and attractions that individuals under 21 can enjoy, such as shopping, dining, museums, sports, etc.
People planning a getaway to St. Pete are up for guaranteed fun under the sun. This article has compiled a list of attractions every individual under 21 should try in Sunshine City. The metropolis' tropical climate helps uplift the joyous spirit of youngsters and adults alike.
1. The Dali Museum
In St. Petersburg, Florida, there is a museum dedicated to the works of the great artist Salvador Dali. Located at 1 Dali Blvd, St. Petersburg, FL 33701, The Dali Museum first opened its doors to the public in 1982 and opened its new building in 2011. Collectors of Dali's artworks, A. Reynolds and Eleanor Morse, significantly contributed to the museum's growing collection.
Over 2,400 of Salvador Dali's works are in the museum, including his book illustrations, sculptures, oil paintings, manuscripts, many original drawings, prints, photos, and an extensive archive of documents that depicts every moment of his life. Some exhibits to expect are Picasso and the Allure of the South, Dalí's Masterworks in Augmented Reality, and Student Surrealist Art Exhibit: 2022 Hillsborough.
Find, analyze, and admire Salvador Dali's The Disintegration of the Persistence of Memory. Many books worldwide include this painting as one of his greatest masterpieces, and it is also the most iconic and much-produced among his works and the most famous artwork in Surrealism.
2. Great Explorations Children's Museum
Situated at 1925 4th St N, St. Petersburg, FL 33704, Great Explorations Children's Museum has served families and kids since its launch in 1987 and relocated to its current location in 2003. It is a 24,000 square feet children's museum founded by The Junior League of St. Petersburg and Hands-On, Inc.
Great Explorations Children's Museum has numerous activities and exhibits that make it a learning playground for youngsters to make acquaintances and discover. Fun activities available in the museum are Augmented Reality (AR) Sandbox, I Dream in Lego, Build it, Live On Air, Longo's Cove, STEAM Station, etc. It also received the highest recognition from the American Alliance of Museums (AAM) in 2014.
Their Augment Reality (AR) Sandbox exhibit is a must-try among its numerous fun activities. Colorful sand morphs into a dynamic landscape of mountains and waterways in this immersive sandbox. Get your hands dirty and mold the perfect mountain and waterways inspired by Mother Nature.
3. Chihuly Collection
Dale Chihuly, a world-famous pioneer in the studio glass movement, has created the finest, organic, and innovative artworks for over 40 years. Morean Arts Center, its new space located in downtown St. Petersburg, is an 11,000 square feet collection of his works known as the Chihuly Collection.
You can find a collection of Chihuly's large-scale installations, including Niijima Floats, Ruby Red Icicle Chandelier, Macchia, Persians, Ikebana, and Tumbleweeds. Additionally, each space complements every structure for a unique experience for its patrons. You can also find a stunning 20 feet sculpture at the entrance designed expressly for the location.
Don't miss the chance to book a ticket to Chihuly Collection during your vacation in St. Petersburg. Besides taking a tour, you can also book a glass blowing workshop to further alleviate your one-of-a-kind innovative experience only at the Chihuly Collection.
4. St. Petersburg City Theatre
The oldest theatre program in Sunshine City, St. Petersburg City Theatre, consistently provides mentoring and training for interested people. Located on 31st St S, St. Petersburg, Fl, the theatre's mission is to improve and uplift people's lives and spirit through community-produced plays.
Aside from admiring the theatre's decades' worth of dedication to its mission, St. Petersburg City Theatre is the best venue if you want to hear and witness the superb musical performance of the Sunshine City's pride. Through its various programs and workshops, the theatre can produce talents worth admiring.
Among its roster of stages to choose from, their SPCT's MainStage is an excellent choice. It is a 251-seat theatre that runs from September to April. They offer musicals, comedies, straight shows, and yearly performances of the classical, A Christmas Carol.
5. Revolve Clothing Exchange
Located at 2000 4th St N, St. Petersburg, a two-minute walk from the Sunken Gardens, is an indoor consignment shop named Revolve Clothing Exchange. Founded in 2012, the establishment offers a unique shopping experience to its customers by buying, selling, and trading vintage clothes.
Revolve Clothing Exchange takes a unique approach to traditional retail where you can bring your pre-loved clothes and accessories, which will be looked through by their experienced buyers. Seasonal appropriate items that the store looks for are sandals, belts, funky sneakers, vintage ties, and more. After which, the buy, sell, and trade process happens.
Sell and trade some of your worn branded clothes to Revolve Clothing Exchange. Visit the store's website to see what top brands the store represents. Some of the brands they buy are American Apparel, Lux, Urban Outfitters, Marc Jacobs, Forever 21, Guess, and H&M.
6. Vintage Modern St. Pete
Initially founded in 2004 as Janet's Price Fairy Antiques, Vintage Modern St. Pete is a home goods store located at 2545 Central Ave, St. Petersburg, FL 33713. Among the several vintage shops in Sunshine City, it offers fascinating finds and lower prices.
With over 5,000 square feet of home goods, visiting Vintage Modern St. Pete is worthwhile, especially for locals and tourists who want to find fascinating items in the city. Items to expect in this store are home decors, antiques & collectibles, vintage clothing, plants, vinyl, art pottery, and garden furniture. You will also find the friendly, knowledgeable staff at this store who will be able to assist you.
If you are searching for an antique store with a more reasonable price, visiting Vintage Modern St. Pete is necessary. Their large area full of great fascinating items will leave you shopping there longer than you plan to. Don't forget to check their website or send them messages if you are looking for a rare item to buy.
7. Fossil Park
Fossil Park is a park in St. Petersburg with a plethora of things to explore. The park's name originated from the abundance of Indian artifacts and fossils found. You can find Fossil Park at this address: 6635 Dr. Martin L. King, Jr. St. N., St. Petersburg, Fl 33702.
Its amenities are a skatepark, playground, baseball fields, shelters, swimming pool, lighted pickleball courts, sports complex, trails, parking, and the Willis S. Johns Center. Inside the park is its Fossil Wall, composed of clay squares with various plants, sharks' teeth, toys, and other fossils.
Willis S. Johns Center is the top amenity you should look for in Fossil Park. It is a 12,500 square feet recreation center with a 6,700 square feet gymnasium, basketball court, two studio rooms, fitness trails, etc. There are a lot of amenities to try inside the center while you explore everything that the park offers.
8. Outerlife Studios
An immersive escape room challenge establishment, Outerlife Studios is among the fun things to do in Sunshine City, especially for those under 21. Founded in 2015 by Mark and Matt Moster and situated at 1942 2nd Ave S, St. Petersburg, FL 33712, Outerlife Studios is the city's number one and most recommended escape room.
Outerlife Studios ranks among America's top 11 escape rooms and top 26 globally. Escape rooms available for guests are Hero League, Disarm, and Scorched. You have 60 minutes to solve the mystery with your team by finding clues and solving puzzles. The establishment uses software and proprietary electronics, elevating a person's experience.
Hero League – Attack of the Cyber Titan is Outerlife Studios' latest room that you should try. This escape room is the most advanced globally for its multi-room escape experience with world-class SFX, unique puzzles, and video & physical effects located in their semi-permanent Mobile Command Center.
9. Hoola Monsters
Started in 2007, Hoola Monsters, LLC. is a full-service hoop dance entity that provides lessons about the art of hooping and entertaining guests with their expertise. Founded by Abby Albaum, the company grew into a successful venture with the mission to use the art of hoop dancing to promote self-expression.
Fire dance performances, Hoola-Fit classes, handmade hoops, kids parties, and more are available for guests to explore and discover on Hoola Monsters. They have a group of experts performing jaw-dropping fire dances under the sun. You can also try their Hoola-Fit classes and learn from their founder.
Hoola Monsters recommend small, light hoops for children and advanced hoopers. They offer custom hoops where you can choose your design and color, order special sizes, or personalize them by engraving your name in the ring. Check out their shop and purchase a hoop for you to practice at home.
10. Vinoy Park
An 11.6-acre park located at 701 Bayshore Dr. NE, St. Petersburg, FL 33701, Vinoy Park is a downtown waterfront park operated by St. Petersburg's Parks. It is adjacent to the Vinoy Park Hotel, where it got its name. The park is one of the most popular destinations for tourists and locals alike.
Significantly known for its scenic views, Vinoy Park is the number one place for hosting events such as festivals like St. Petersburg's Ribfest and Tampa Bay's Blues Festival. Concerts, sporting events, and Christmas displays also happen in Vinoy Park. Additionally, it is a sought-after park for avid runners, bikers, and walkers because of its recreational trails.
Take a serene walk or sit on the grass while gazing at the beautiful views of downtown St. Petersburg, Tampa Bay, Vinoy Hotel Marina, and the Pier. The park is the perfect place to unwind after a long day traversing the Sunshine City.
11. The Chattaway
The Chattaway is St. Petersburg's award-winning dining site that has been family-operated for more than seven decades. Established in 1951, It all began when Jillian Frers shared her English heritage by opening a restaurant and has now become part of the city's history.
You can find The Chattaway at 358 22nd Ave S, St. Petersburg, FL 33705. They accept and offer reservations, walk-ins, family events, take-outs, outdoor seating, and catering services. Moreover, they have received three awards and are famous for their burgers and alfresco dining in a tropical garden setting.
The Chattaway has a large number of regulars patronizing its menu. Fish & Chips, Fresh Grouper, Lobster Chowder, and Conch Fritters are some of their customer favorites worth a taste. Not only are they famous for their dishes, but eating at The Chattaway has a historical element since it has always played a part in the city's unique history.
A getaway to Sunshine City promises fun under the sun and a tropical climate. For those under 21, there are a bunch of things to do in St. Petersburg that won't make you worried about the wet or gloomy weather constantly.
Do you prefer a gloomy and cold environment, or do you love a sunny day and tropical weather? If it is the latter, Sunshine City should be on top of your list. Let us see your thoughts below and openly discuss why you choose St. Petersburg.