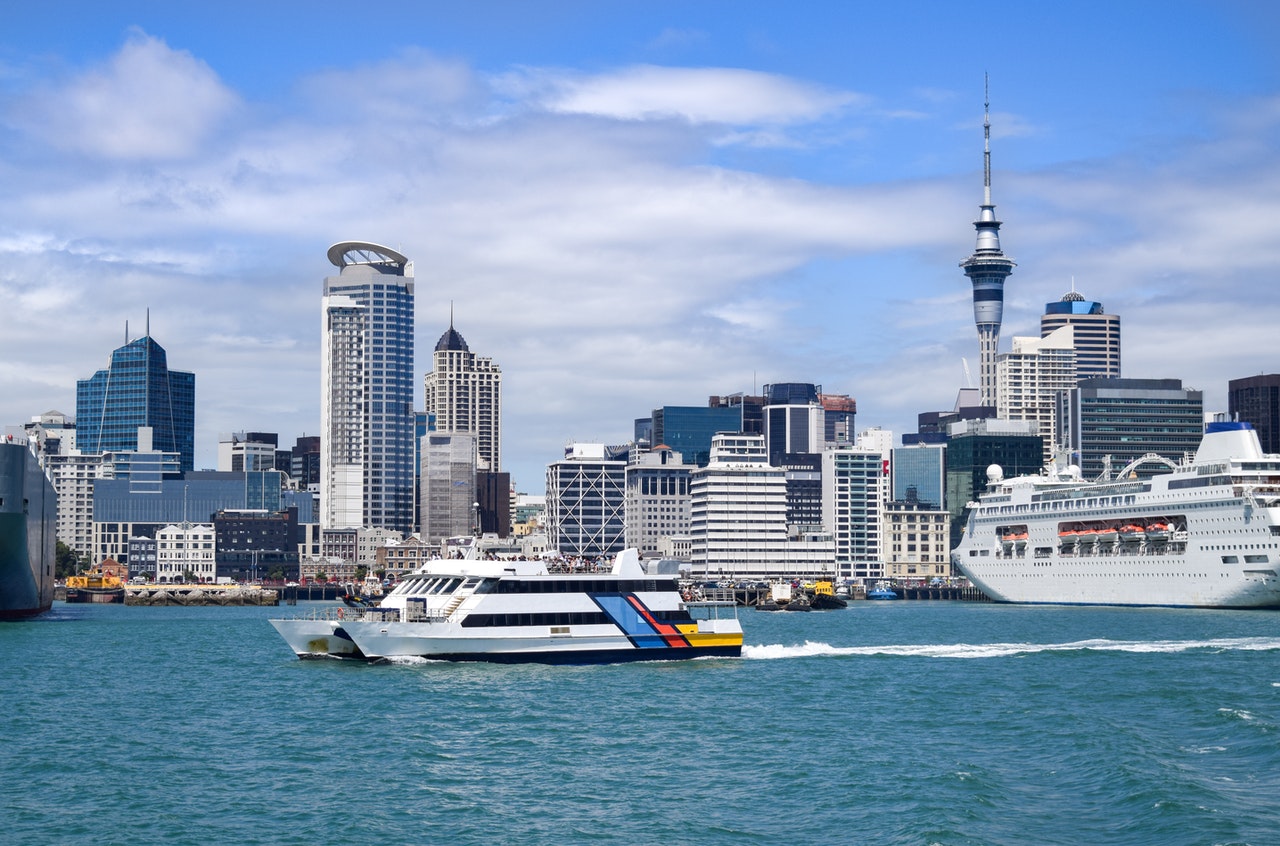 In a span of three hours, just the east coast of Australia, you would see a country with a beauty like no other – New Zealand. It has rolling countryside, remote islands, and sky-high mountain peaks.
Its alpine climate, along with a stunning landscape, makes NZ top of your travel bucket list. New Zealand is a country any seasoned traveler would not dare to miss. It is a country with incomparable beauty and a load of attractions worth your time, and yes – money.
New Zealand is one of the most expensive places to visit. However, getting here means saving up for beautiful attractions and worthy experiences. Any countryside, city, or town in NZ has plenty of exciting things to see and explore.
Yet, among the places New Zealand offers, which one would stand out and make it your priority to see and visit? Well, Auckland and Queenstown remain to be top competitors. Both have iconic attractions you would not want to miss.
The 'Adventure Capital' and the 'City of Sails' are the best vacations of a lifetime. But which of these two will make a mark and worth spending on?
Thus, read on as we pitted Auckland against Queenstown. First, you will learn about each city's offerings and exciting attractions. Eventually, it will help you decide which one you should visit – Auckland or Queenstown.
Which is better, Queenstown or Auckland?
Visiting Queenstown and Auckland is like witnessing two different parts of New Zealand. Each is located in two varying landscapes. One is the pride of Northern New Zealand, while the other is a gem of the South.
North Island is warmer while the Southern island is colder. The climate also dictates people's way of life. With warmer weather, the City of Sails, Auckland, is the central business district. Plenty of jobs proliferate in the north because of the opportunities it can provide.
On the south side, the Adventure Capital of the World, Queenstown, is a magnet for adventure. With its fascinating scenery, it became a popular place to ski, kayak, and climb.
Here is a fast rundown of the best traits of both Auckland and Queenstown for you to know more about them. In addition, it provides you a better perspective of which one is better – Auckland or Queenstown.
Visiting Queenstown
If you want to visit the most extraordinary Kiwi destination, Queenstown is the place to be. The site is always a hit among travelers. You can explore plenty of exciting activities and see stunning sceneries. Here are the best reasons why you should visit Queenstown.
Impressive skiing and snowboarding terrain

If you are visiting New Zealand for adventure, Queenstown will never disappoint. It has loads of activities where you can enjoy the great outdoors. In addition, Queenstown has plenty of ski resorts like Remarkables, Coronet Peak, or Treble Cone. Just a few minutes' drive from the town center, and you will now experience an adventure of a lifetime. All you need to do is get ski passes to enjoy access to multiple fields in town.

Awe-inspiring scenic landscape

Aside from white ski resorts, Queenstown has a lot of jaw-dropping scenic landscapes. Lake Wakatipu is a special place to behold. You can see great alpine ranges, impressive vistas, and astounding untainted natural beauty. To get the most out of it, you can climb up Bob's Peak and fall in love with the whole panoramic view of the town.

Loads and loads of outdoor activities

Queenstown will never bore you; it has endless outdoor activities to choose from. You can select from jet boating, canyoning, white-water rafting, bungee jumping, and more. You have a lot of outdoor getaways that satisfy the adventurous side of you.

Festivals

Aside from the outdoor experiences, you can also enjoy festivals in Queenstown all year round. For example, you can experience the Queenstown Winter Festival every month of June. It is the most awaited festival in town.
The festival has plenty of activities, music everywhere, mulled wine, and more. If you get lucky, you can take part in the Matariki torchlight hikoi. One of the must-do things during the festival.

Food and drink

Queenstown is not just about its famous landscapes; it is also about food and drink. The food culture in Queenstown is much to every traveler's delight.
You can visit the Fergburger, Cookiebar, or Patagonia Chocolates while in town.
Queenstown will serve you the most delectable dining experiences in New Zealand.
Visiting Auckland
The City of Sails and the most diverse city in New Zealand, Auckland, has many wonders for travelers. It is a city with a lot of character. You can have an array of activities to explore and enjoy. Here are the top things you can do when visiting Auckland, New Zealand:
Amazing coastlines

You will be stunned by how Auckland is enveloped with impressive coastlines. Even though it is a business district, there are plenty of beaches within arms' reach. For example, you can visit Mission Bay, Piha, or KareKare along the west coast in Auckland. Or spend a whole day in Takapuna just within the Northern shore.

Food culture is just as impressive

The city is home to the country's stellar restaurants. Some are even internationally recognized that garnered accolades and praises. When visiting Auckland, you must try dining in the luxurious French Cafe'. It won several awards and recognitions.

Abundance of natural landscapes

Queenstown may be top for fantastic scenery and landscapes, but Auckland has a beauty of its own. It has parks, botanical gardens, sandy beaches that can make your visit worthwhile. Within the vicinity, you can hike, get close to nature, and take a dip in the beach.

Also an artist haven

More than a buzzing city, Auckland is also a land for artists. You'll not run out of something new and artistic to discover and learn. You can visit the Auckland Art Gallery and see collections of Maori treasures. Or you can choose to walk down the street and bear witness to cool graffiti that makes the area vibrant and colorful.

Incredible view of Auckland

Nothing will make your trip complete without having a bird's eye view of Auckland, NZ. The City of Sails has innumerable opportunities to get a full glimpse of its scenery. You can head on top of the Sky Tower, where you can see the Hauraki Gulf, the Northern Shore, and other parts of the city. Or, if you want to see Auckland at a different angle, you can climb high on top of the Rangitoto summit.
Auckland and Queenstown are both New Zealand's finest cities. In terms of attractions and fun activities, visiting both is worthwhile. You will never regret coming to these places, as it offers an immaculate beauty of nature.
Is Queenstown more expensive than Auckland?
New Zealand is not the cheapest country to visit. You need to save more money to experience the best of New Zealand. However, between Queenstown and Auckland, which place is more affordable?
Well, here is a rundown of how much it costs to travel to Auckland and Queensland. It will give us an idea of whether Queenstown is more expensive than Auckland or vice versa.
Cost of traveling to Queenstown
Traveling to Queenstown, New Zealand, requires you to save an amount of $102 per day. It is the average daily price of staying in the area. In addition, you need to spend an amount of $35 for a one-day meal, $10 for transportation, and $108 on accommodation. If you are traveling with a companion, a weeklong visit to Queenstown for two will cost you around $1,500.
If you travel by yourself, you need to allot a thousand dollars for one week to visit Queenstown. With this amount, we can say that visiting Queenstown can be very expensive.
However, depending on your habit, this amount can go bigger or significantly reduced. You can always travel smart and on a budget, if you know where to cut down cost and where to
Cost of traveling to Auckland
On the other side, traveling to Auckland, New Zealand, will cost you more than Queenstown. Auckland is much more expensive than Queenstown. You need to spend $135 per day on your visit to this place.
The average daily spending will cost you around $24 on meals and $15 on transportation based on the data. Accommodation in Auckland is not cheap as well. You have to spend $174 on a hotel in Auckland. Overall, a trip for two in the city will cost you almost $2,000 a week.
If you choose to make a solo trip, you have to save up a thousand dollars for a weeklong vacation in Auckland. But, of course, if you spend the week with a group, the travel cost will be reduced. You can also factor in the attractions you want to see and your spending habit.
What is the best month to visit New Zealand?
Now that you know the best places to visit New Zealand and the expenses – Auckland and Queenstown. Next, what is an ideal time to visit the country?
New Zealand has four distinct seasons – winter, spring, summer, and fall. By the change of season, the country offers different scenery, and of course, activities.
It is best recommended to visit New Zealand during the summers. Summer in the country covers the months of December to March. These are the best months to visit New Zealand. By this time, you can expect bright, sunny days and temperatures around 61°F to 75°F.
All your travel plans will come to fruition due to pleasant weather conditions. You can enjoy the beach and plenty of outdoor activities during the summers.
Nevertheless, the country also paints a different picture in varying seasons. Here are the things that you can experience in New Zealand in all its distinct seasons:
Spring

If you want to experience NZ in spring, you should visit the country from September to November. You will be able to enjoy outdoor hiking with mild temperatures during these months.

Autumn

If you love to enjoy New Zealand with less crowd, autumn is the best time to visit. You will have enough sunlight without having to worry about people crowing your space. To visit New Zealand in Autumn, you can pick from March, April, or May.

Winter

New Zealand in winter is worth visiting. You will experience a European-style alpine climate and enjoy abundant winter activities. Ski resorts and snow-related activities are hard to miss during this time of the year. Moreover, you can spend less when you visit the country during winters.
Conclusion:
New Zealand should always be a part of every traveler's bucket list. It is a place worth visiting. Seeing the country from the north to the south is an experience of a lifetime.
Every area or place of NZ offers incredible scenery and discoveries. For example, between Auckland and Queenstown, both should be visited. Each offers stunning landscapes and worthwhile experiences one should not miss.