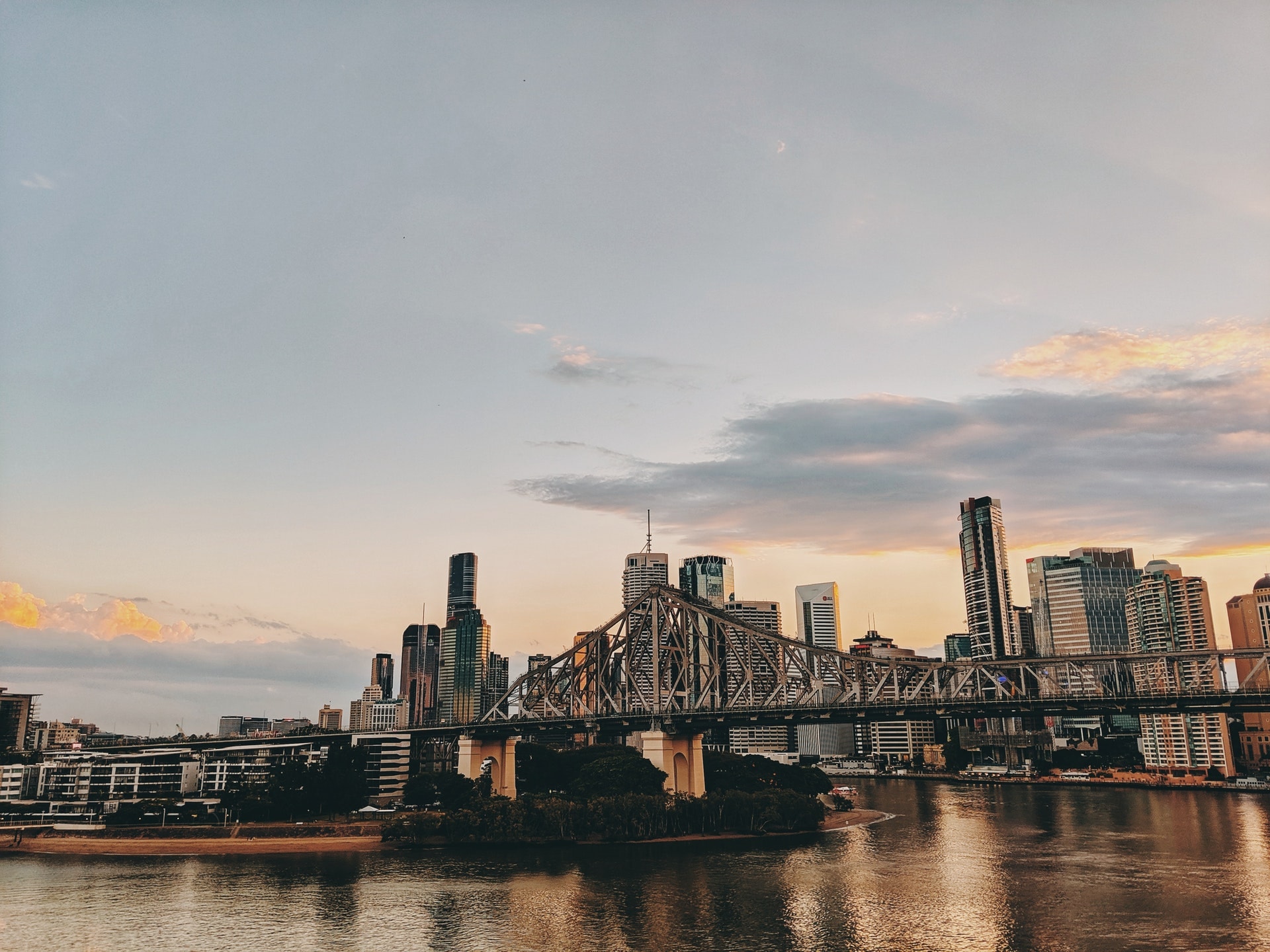 Australia has the best cities across the globe for study and living. The country offers top-rated universities and high-quality living. Brisbane and Sydney are among the Australian cities international students choose. Brisbane is more affordable, while Sydney has a lot of universities to offer.
Brisbane is better for international students when you factored in affordability and accessibility. Sydney, on the other side, has plenty of top-quality universities to offer. When choosing between Brisbane vs Sydney, Brisbane will stand out. It is cheaper to live in Brisbane, and university quality is still above average.
It is interesting to compare Brisbane and Sydney as places for study and living. Each has its unique qualities that attract international students. For students coming to study abroad, knowing both cities can help you decide which one to choose. You can weigh in all the crucial factors when choosing between Brisbane and Sydney.
So, read on as we compare Brisbane and Sydney in terms of standard of living and university quality.
Where should I stay between Sydney and Brisbane?
Sydney and Brisbane are the two best cities you can choose to live in Australia. Both can provide the best standards of living and quality of life. Yet, the cities are significantly different from each other. Brisbane is more laid back, while Sydney is ultra-modern. Yet, in terms of overall quality of life, Brisbane is more livable.
Suppose you are choosing where to stay between the two means factoring in a lot of different things. You need to consider lifestyle, cost of living, and quality of education.
So, let's see how these two compare based on the factors I mentioned:
Lifestyle

Brisbane is quieter than bigger cities like Sydney and Melbourne. Life in Brisbane is slower where you have more time to visit museums, see musical plays and have a picnic in the park.

Most migrants chose to settle in Brisbane compared to other cities. The people living in the town are more friendly and approachable. Public spaces are close to each other, as well. You will not need to drive long to be able to reach one place after another.

Yet, compared to Sydney, public transportation is more expensive and less accessible. Trains are also slower than those in bigger cities like Sydney and Melbourne.

On the other side, living in Sydney means living in one of the busiest parts of Australia. It is a city with almost 5 million city dwellers. There is more crowd, and congestion is present in public spaces.

Yet, compared to Brisbane, there are job opportunities here and more universities available. Aside from that, because it is more significant than Brisbane, there are more things to do and places to go. You can have an exciting life in Sydney, as well.

Cost of living

Brisbane is 19% cheaper than in Sydney. The average cost of living for a single person in Sydney is around $1,300 without rent. If you compare it to Brisbane, a cheaper one, it will cost you approximately $1,100.

In terms of apartment rental, Brisbane is cheaper than Sydney. Brisbane apartment is way below the average prices in Sydney or even Melbourne. When you chose to rent an apartment in the city proper, it will cost $2500 in Sydney while $1500 in Brisbane. The variance is very high, making Brisbane way cheaper than Sydney.

Yet, food and groceries in both cities do not vary much in terms of prices. You can spend the same amount of food at the same price in Brisbane and Sydney.

Quality Education

Brisbane and Sydney are two great cities in Australia to study. Both offer quality education comparable to top universities in the world.

Brisbane is home to four universities that are in the QS world universities rankings. It offers various degree courses in Bachelor, Master and Ph.D. levels, as well. It is open to students who want to study abroad. The quality of education in Brisbane is above average.

In Sydney, more universities are available to choose from. Aside from that, it is home to high level and top-notch universities in the world. When you graduate from one of Sydney's universities, employment opportunities are very high. It is home to five internationally ranked universities. They are recognized in research degree courses.

Yet, when you factor in the cost of living as a student in Brisbane and Sydney, Brisbane is preferable. You can get an above-average education in Brisbane at a lower price, as well.
Why is Brisbane better than Sydney?
When we factor in the cost of living and lifestyle, Brisbane is better than Sydney. Sydney may have a lot of options for university study, yet Brisbane can provide top education, as well.
There are more reasons why Brisbane is better than Sydney. People chose to migrate to Australia and decided to stay in Brisbane due to a lot of factors. It includes financial stability, friendly community, security and a pleasant environment. Thus, Brisbane is one of the top livable cities in the country.
Here are several reasons why Brisbane is better than Sydney:
Weather

The weather is more pleasant in Brisbane than in Sydney. It is warmer here compared to other big cities in Australia. Moreover, it is not prone to heatwaves, unlike Melbourne. You can enjoy the best of seasons in your entire student calendar.

Lower housing cost

Of course, housing is cheaper than in Brisbane. The structures are new and reliable. Unlike in Sydney, housing and even buildings in Brisbane are proven to be contemporary and modern. The government here invest in infrastructure more compared to other big cities.

Livable

The Satellite City, Ipswich in Brisbane, is considered the most livable city in the world. The accolade is due to a clean environment and being ideal for raising a family. You can expect that water here is always clear and safe, as well.

Diverse surrounding

Of course, in terms of diversity, Brisbane is also at the top. In this part of Australia, the ecosystem is rich with a lot of activities to offer. You can enjoy the parks and animal sanctuaries, making your life more enjoyable.

Of course, these factors can also be present in Sydney, yet at a higher price tag. You can experience the same in Sydney, but you also need to consider the population. The more people live in the city, the more congested and the higher the cost of living. Thus, compared to Sydney, Brisbane is better.
Why Sydney is the best place to study?
Many international students chose to study in Sydney than in Brisbane. It is home to 230,000 university students, of which 22% are international students. Sydney has a history of academic excellence, state of the art facilities. It also offers internationally recognized courses and qualifications.
Here is the breakdown of each:
Academic Excellence

Sydney has the top universities in the globe. The University of Sydney ranked 42nd among the best universities in the world. Even though it is the oldest university in the country, it is annually recognized as one of the world's tops. By choosing to study at the University of Sydney, you are guaranteed employment, as well.

State of the art facilities

To provide students with quality education, universities around Sydney invest in facilities. The University of Sydney is recognized around the world for having advanced facilities. Their learning facilities are the most developed to provide students with top-calibre education. The facilities can be on par with other known universities in the world.

Internationally recognized courses and qualifications

The Australian government ensures that degrees and courses offered are of global standard. The times are always up to date. It is to ensure that education keeps up with international qualifications. Excellence and top-rated education are being imposed on Sydney universities.

In this case, if education is your main priority alone, and you want to get the best of the best, Sydney is the right choice.

Yet, having the best education does not mean being in a top university always. It requires an ideal student life with quality living outside the university. If we factor in student accommodation and the cost of living in Sydney, you might look for the next best option.
Is Brisbane good for international students?
Brisbane is an ideal place to lead a student's life. It will make a positive impact on a lot of students who chose to study in Brisbane. International students prefer Brisbane because of its affordability coupled with top-notch quality education. International students determine it as it offers a safe and friendly environment.
As the capital of Queensland, Brisbane is home to several top universities. It includes the following:
University of Queensland
Queensland University of Technology
University of Southern Queensland
Griffith University
These are Australia's top universities, as well. Aside from having Australia's best schools, Brisbane is ideal for international students. The reasons are the following:
Cost of living

Brisbane has the lowest cost of living in Australia. You can spend around A$200-A$500 per week. For students who want to save, Brisbane is the ideal to choose. Housing and food are also more affordable in Brisbane than in Australia. Public transportation contributed to a lower cost of living as well.

Student Accommodation in Brisbane

Brisbane has high-quality, purpose-built student accommodation that is accessible to students. Of course, rent is cheaper in these facilities to be affordable to many students. They also offer low-priced rent to students under the University Living. It can only cost

A$150 to A$300 each week with all bills inclusive.

Safe and Welcoming

Brisbane is multicultural, and almost everyone is welcome here. It is also a linguistically diverse population where many speak different languages. It welcomes around 50 000 international students every year.

It means that many students from abroad feel safe and secure in Brisbane than any city in Australia. Aside from it, a lot of exciting activities are in store for students studying there. As a cultural melting pot, you can experience diverse food and culture, as well.

Near to tourist destinations

Brisbane also attracts students because of its many tourist spots. By choosing to study in Brisbane, you can easily access Mt. Cootha or even the Southbend Parklands. You cannot only have affordable student life in Brisbane but a fulfilling life as well.
Brisbane and Sydney are both desirable places to study and live. Both offer the best standard of living in varying degrees. Sydney has the best universities to present at a higher price. Brisbane makes quality education more affordable.
Overall, we chose Brisbane over Sydney, Australia, to live and study. Even though Sydney is home to top universities, Brisbane offers quality education. It provided various opportunities for students, both international and local. They can live a satisfying life without worrying too much about expenses. Education does not always come with a higher price tag. It means living the best life while being a student. Brisbane offers both top-rated quality education while still being accessible.