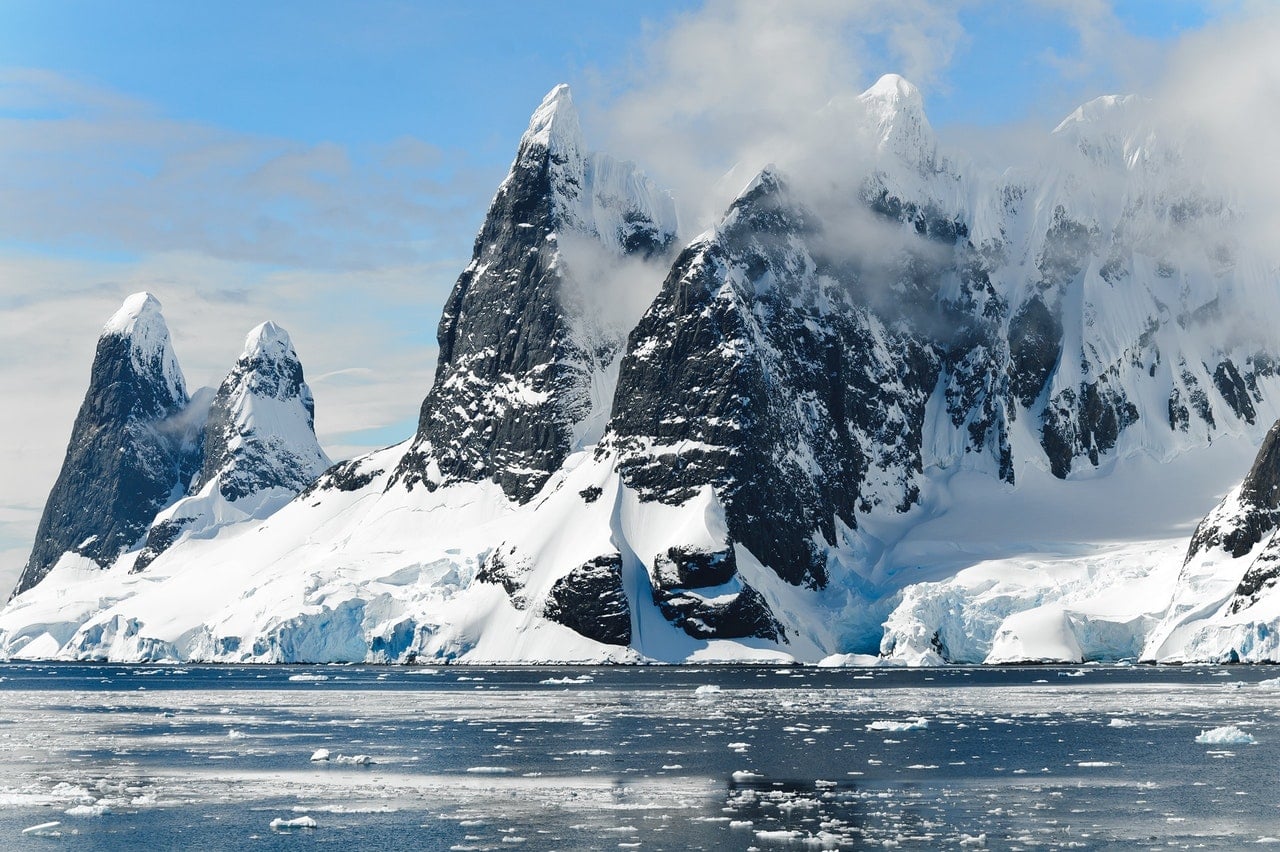 First of all, not all world leaders visit Antarctica. Sorry to rain on your parade. No, they don't visit on a regular basis.
Once in a while, you may find a world leader visit the continent down there. But the purpose remains to be because they want to visit their stations.
If there is one thing you should know about Antarctica and world leaders, it is the Antarctic Treaty. The treaty's signing date was on December 1 of 1959.
Twelve countries signed the treaty. These are:
Argentina
Australia
Belgium
Chile
The French Republic
Japan
New Zealand
Norway
South Africa
UK
Northern Ireland
USA
These twelve nations meet every year. The purpose of such a meeting is to revisit the treaty. Sometimes, there are changes that they have to make or discuss. This is the perfect time to discuss or make such changes.
The Antarctic Treaty contains stipulations on the usage of the continent. The agreement states that the continent should never be a scene of conflict, among others.
The treaty also allows for fair usage of the continent by the active countries. Aside from this, the treaty agrees that:
These countries can make use of the continent for peaceful goals. The continent is also open to military activities. Such treaty disallows the establishment of military bases and such;
The treaty allows countries to conduct scientific research on the continent;
Such a treaty encourages scientific cooperation among these countries. Stipulations include easy access to the research results of these countries.
The treaty also prohibits the disposal of radioactive waste on the continent. At the same time, nuclear explosions are not allowed;
And a lot more.
You may also be wondering why the continent does not have any form of government. It is obvious. The region, being in the lowermost part of the Earth, may not be ideal for fostering communities.
So, if we go back to the question, sorry to disappoint; there's no conspiracy theory behind it.
The Antarctic Treaty is why they're there, not for anything else.
Can a normal person visit Antarctica?
Don't be too excited, but yes! Yes, you can visit Antarctica.
Yes, you still hold the chance of stepping into the 7th continent.
We all grew up seeing the continent in nature shows. We have read about the region in books. We have seen it in documentaries.
Over time, we may entertain thoughts of going there. But how? You don't even know if it's possible to visit.
Well, let me tell you, it is possible to go to Antarctica!
A lot of people all over the world would think that this is a hard to reach destination. Yes, it may be more challenging than most countries, but it is never impossible.
Despite its geographical location, tourists flock to the continent. An estimate of about 45,000 tourists visits the continent every year. This includes nationalities from the US, China, Australia, and Germany.
Aside from these countries, there are also tourists coming from Canada and the UK. Then, there's France, India, the Philippines, and a lot more.
One of the things that could bother your mind by this time is how accessible the continent is.
Well, it is not as easy as the others. But you can visit Antarctica via Argentina or Europe.
Of course, there are other options. Like if you fly from New Zealand to Antarctica for research purposes. But if you are a tourist, you can access the region from either Argentina or Chile.
The city of Buenos Aires in Argentina is a good starting point. Aside from this city, you can also enter Antarctica through Punta Arenas in Chile.
Another option is to leave from Ushuaia in Argentina. Or you can also take a 3 ½ hour flight from Buenos Aires.
No matter the mode of transportation, one thing remains true. You have access to the continent.
Can you go to Antarctica without permission?
Now that I piqued your interest in the continent, you're curious. How do you get there? What documents do you need?
Do you have to be a scientist to be able to visit? Or do you have to have something to do with the military bases?
The continent of Antarctica is the only one on Earth without a native population. Nobody owns the continent.
And because nobody owns the region, there is no form of government. Because of that, there is no need for a visa or any document.
All activities in the region get its monitoring from the start in 12 countries. These 12 countries are the ones that put a start in managing the continent. The binding agreement is what they call the Antarctic Treaty.
As of this writing, 54 countries are in the treaty. There are also 55 research stations.
As you already know by now, there is no need to get a visa to enter Antarctica. But if you are from a country that is a party to the treaty, you need to get permission.
Most of the time, tour operators handle the processing of these permits. But if you plan on going on your own, you would need some permission.
And when processing for a permit to visit, you need to register. The visit you are planning should document your plans. Where do you go? What do you want to do? What is your visit's potential environmental impact?
But if you are from a country that is not part of the treaty, you can visit without permission. Some tour operators need some permits before they entertain your plans.
If you are wondering what the permit is for, it's for this. The treaty stipulates more on environmental protection more than anything else. When you visit the continent, it is a privilege. Aside from that, it is also a responsibility.
That is what the permit is for.
Is Antarctica a tourist destination?
I should say everything started in the 1920s. During this time, there was this mail ship from the Falkland Islands. The ship would do regular visits to the continent.
The purpose of such visits was to service whaling and sealing stations. Around this time, the ship would carry a small number of passengers to take a look at Antarctica.
At the time, such tickets were sold as "tourist tickets." Although unofficial, those were the first tours of Antarctica.
Actual tourism in Antarctica was born in the 1960s. It was the kind of tourism that limits itself only to the waters.
A decade later, there were overflights from Australia and New Zealand. What I am talking about is sightseeing by air. This type of tourism allows visitors to have a glimpse of Antarctica from way up high.
This is an improvement to how it was a decade before you could only see the region from a boat. New Zealand was the pioneer of this type of tour. It was in the middle of the 1970s that they did such tours. It lasted until the end of the decade.
Tours would run during the summer season. This is from November to March.
For some reason, the tours stopped around that time. It was only in the 1990s when there was a continuation of such tours.
By this time, there were more than 14,000 visitors that did sea cruises. This was about the year 1999.
As of this writing, there was a significant increase in the number of visitors. The region has seen more than 40,000 visiting the region per year.
Of course, Antarctica is a tourist destination. There are tourism companies that conduct tours of the continent. Such companies get special permits to do these tours.
When in Antarctica, tourists may do certain activities like mountaineering or skiing. In fact, some companies even allow the visit to the South Pole.
You can also hike when in Antarctica. And when you feel like it, you can camp while on the continent.
The continent may not be the same as other tourist destinations on EarthEarth. But this is one of the few destinations most tourists want to visit.
It could be because of the seemingly impossible task of the visit. Or what attracts tourists could also be because of its geographical location. Or the weather.
Whatever attracts tourists to the continent, we will discuss next.
What attracts tourists to Antarctica?
There are a lot of reasons why tourists go to Antarctica. Some go for the sights. Some visit because of the weather or the adventure.
Whatever the reasons may be, Antarctica is a continent worth visiting. Here are a few things tourists go to Antarctica for.
The Weather
You may have snow in your city every winter season. Or you may have already gotten used to the cold. But what sets Antarctica chill from the others is its kind of cold.
It is not the usual cold weather you have during winter. There is something about how cold it is.
Of course, you have to dress up for the occasion. But even so, it is the kind of cold that gets into you. It wakes your whole spirit, if I may say.
You will be able to adjust to the temperature. Anyways, it's always the cold that sets the experience in Antarctica t apart from the others.
The Adventure
Antarctica is more than blocks of snow put together. Going to the continent does not limit you to camping and laying out in the sun alone.
When you travel to Antarctica, expect a lot of activities available for you. You can kayak when on the continent. You can also hike. Plus, you can also visit the South Pole.
There's no Santa or whatever in there. But imagine the bragging rights of being able to visit the most untouched part of the planet? That's an experience!
It is Remote
Antarctica is the only place uninhabited by humans since time began. This is because of its geographical location.
The area is vast. The continent is, at most, empty.
When visiting the area, there's you, your shipmates, and the world. Of course, there are scientists in another part of the continent. By this time, they're probably doing research or sleeping; we don't know. But, you know what I mean.
So, when in the area, it is best to stay close with your group. Because if you get lost, you don't have anyone to ask directions from, do you?
Different
Yes, this is different from the many destinations you have already been to.
There are no buildings, no trees, no plants. There are animals, but they are those you don't see in any other country. I'd be in awe if you find a donkey in Antarctica.
The continent gives tourists a different set of sights and sounds.
Whether this is a tourist's first or second visit, one is always given a full display of nature. It is nature at its best.
These, and more, are the reasons why tourists flock to Antarctica.
How expensive is it to travel to Antarctica?
If you have already been traveling for some time, I know it sometimes gets you to visit remote places. There is this nagging feeling of being able to connect with nature.
On Earth, such a destination, you can see in Antarctica.
So, the persistent question is, how much does it cost to go there? What goes with the money that you pay for the tour?
Here's an estimate.
A voyage to this remote continent can cost you around $12,500 per person. This is already for the whole journey you will be taking to the continent.
This amount already includes your accommodations, food, and activities. In fact, even wines and beers are already included in this package.
Most tours already include pre-voyage accommodations. It may look a bit expensive, but it pretty much covers everything that you need.
You even have access to the ship's amenities with this amount. Some ships have a sauna or fitness areas. Others have both and more.
Also, you should note that there are always doctors onboard. This ensures that you are well taken care of for the whole duration of the voyage.
And again, I should note, there are no bargain deals when it comes to Antarctica trips.
Tourists can describe the experience in one word: priceless.
So, if you need to save up for the trip, start now.
See you onboard!