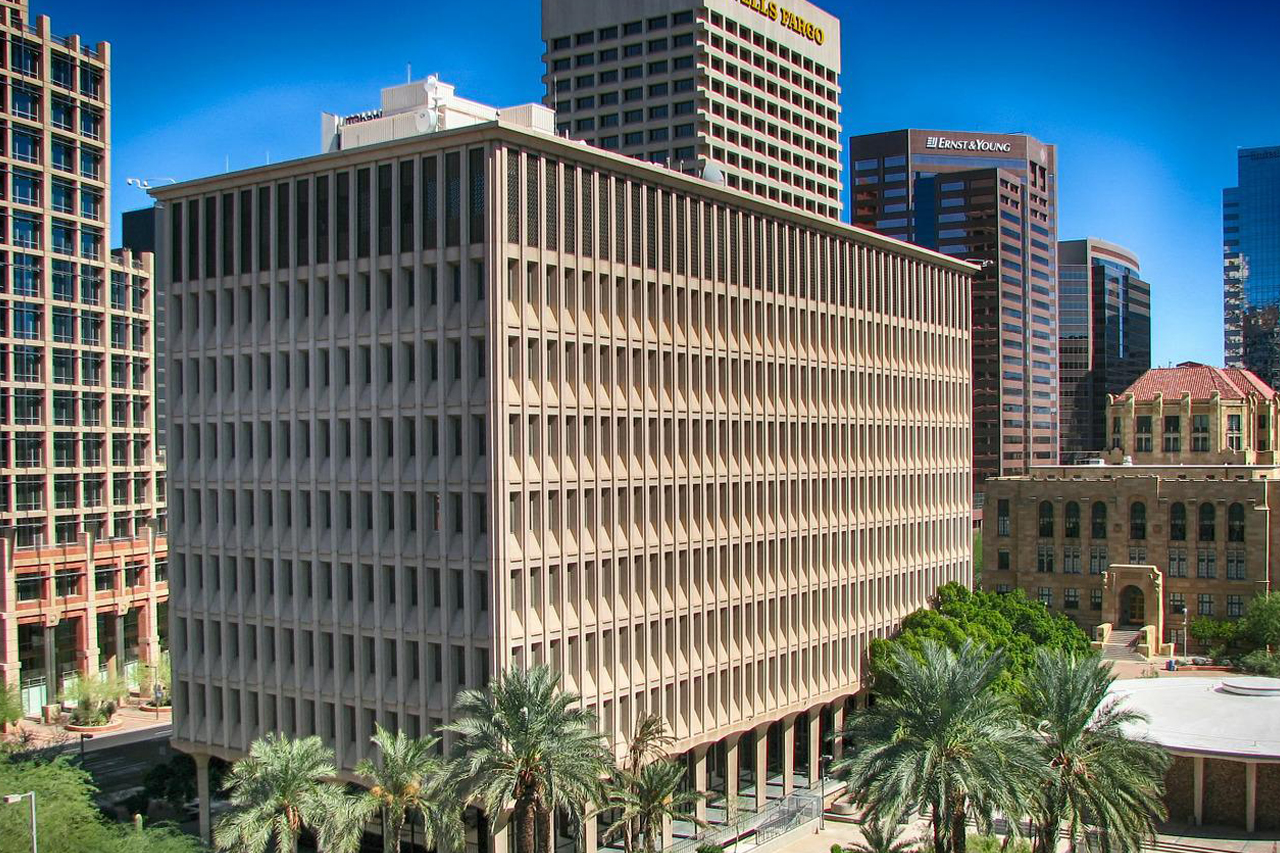 Phoenix, the charming capital of Arizona, is best known for being the hottest city in the United States. It can get scorching hot during summer, and you may spend more of your money on the electric bill. Nonetheless, it is a part of the metropolis' charm where people who hate the cold, gloomy season come here to spend their winter vacation.
If you don't mind the heat and love the sun, a Phoenix getaway is for you. The metropolis is also a walker's paradise and has a good transit if you plan to visit its tourist attractions without a car. With its hot desert climate, there are things that you can only exclusively do while in Phoenix.
A lot of tourists come to Phoenix for outdoor fun under the sun. Since gloomy weather isn't a thing here, the beaming sun will surely make your getaway more exciting. During my short visit here, Phoenix is a beautiful sunny place boasting many attractions to try. I've compiled a list below of +12 things to do in Phoenix without a car.
1. Musical Instrument Museum
Music enthusiasts will love spending time at the Musical Instrument Museum. Established in April 2010, the museum focuses on providing guests with a musical experience that is interesting, fun, enriching, and inspiring. It is the only museum of its kind globally, and you can find it precisely at 4725 E. Mayo Boulevard, Phoenix, Arizona.
More than 8,000 musical instruments from over 200 countries are available at the Musical Instrument Museum. The Artists Gallery, STEM Gallery, and Mechanical Music Gallery are some of the galleries introduced here. In the Experience Gallery, guests can play some instruments like the notable Steinwig piano.
I am fascinated with the Musical Instrument Museum because of its unique approach and focus. One of the features to check out during your visit is its collection of instruments of some of the great famous artists like Elvis Presley, John Lennon, Johnny Cash, Taylor Swift, etc.
2. Heard Museum
Dating back to 1929, Heard Museum devotes itself to the Southwest Indian peoples' art and culture. Located at 2301 North Central Avenue, Phoenix, Az, this museum is the best place to have more knowledge of the history and art of the Native Americans.
Heard Museum presents various Native American artifacts through its numerous exhibits open for all ages. You can expect to see displays of textiles, basketwork, jewelry, pottery, and an extensive collection of kachina dolls. Aside from its galleries, guests can wander through the museum's outdoor sculpture garden or dine at one of its cafes.
Visiting the Heard Museum gave me more in-depth information about Native American culture. Its Grand Procession exhibit particularly caught my attention featuring exceptional collections of Indian dolls. After touring, you can dine at the Courtyard Cafe or Coffee Cantina.
3. Phoenix Zoo
Founded by Robert Maytag and opened in 1962, Phoenix Zoo continues to inspire people worldwide to care for animals. Phoenix Zoo boasts 125-acre full of exciting activities, especially for animal lovers. It is also among Phoenix's top ten attractions, where tourists flock each year to meet and interact with the animals.
Phoenix Zoo is currently home to over 1,400 animals, including endangered species. There are four trails to explore in this zoo: Arizona Trail, Africa Trail, Children's Trail, and Tropics Trail. Guests can also look forward to various events and programs, play areas, and splash pads. The zoo also offers a 4D Theatre experience if you want to have fun indoors.
During my visit to Phoenix Zoo, I had a lot of fun with the animal encounter activities. My first camel ride was a unique experience, and I petted some animals like horses, goats, and sheep. Don't forget to see the Monkey Village and watch them all swinging from tree to tree.
4. Arizona State Capitol Museum
Boasting neoclassical architecture and located at 1700 W Washington St, Phoenix, AZ 85007 is Arizona State Capitol Museum. Built in 1900, it was once The State Capitol building but ended its purpose in 1974 and since then became a free museum that focuses on Arizona's history.
Arizona State Capitol Museum has four floors full of exhibits containing the rich history of Arizona. It is the only tourist spot that perfectly features all there is to know about the state. Some of the displays available are Governor's Office, Arizona Takes Shape and Historic House Chamber. Tourists can also check the Capitol Mall and Wesley Bolin Plaza memorial monuments.
My tour experience inside the Arizona State Capitol Museum is short yet memorable. Their Arizona Lego flag, composed of 113,998 lego bricks, is among its main attractions that you must not miss because each lego brick corresponds to one mile in the state. Thus, if you want to know Arizona's history, Arizona State Capitol Museum is a must-visit.
5. Biltmore Fashion Park
Biltmore Fashion Park is a historical and pet-friendly open-air mall situated at 2502 E Camelback Rd, Phoenix, AZ 85016. Established in 1963, Biltmore Fashion Park was the go-to shopping place for celebrities, including A-listers like Princess Grace. It is also known as the "crown jewel" because of its sophisticated ambiance and regal history.
As Arizona's initial outdoor shopping mall, Biltmore Fashion Park is a must-visit not only for tourists but locals as well. Several famous stores you can find here are J.Crew, Saks Fifth Avenue, and Ralph Lauren. On the other hand, the restaurants available here are Blanco Tacos + Tequila, Obon Sushi and Ramen, Cheesecake Factory, Pomo Pizza, etc.
I had a great time window shopping here at Biltmore Fashion Park, with its luscious green lawns and relaxing fountains. For those who enjoy shopping or want to try exploring this mall, you can check their website for any visitor incentives they offer exclusively for out-of-town guests.
6. Pueblo Grande Museum and Cultural Park
Donated to the city in 1924, the Pueblo Grande Museum and Cultural Park opened its doors to the public in 1929. For over 90 years, the archaeological museum has operated and is easily reachable by Light Trail for those who travel without a car.
You can find Pueblo Grande Museum and Cultural Park at 4619 E Washington St, Phoenix, AZ 85034. It went through five major renovations to cater to its growing archeological collection. Inside the museum, you can find about three galleries dedicated to the Hohokam people who lived in the area from A.D. 450 to 1450.
Exploring Pueblo Grande Museum and Cultural Park's outdoor trail is my favorite part of the trip. In this outdoor trail, you can see a replica of the prehistoric houses such as The Adobe Compound and The Pit Houses. Another thing not to miss is The Desert Oasis which informs visitors of abundant resources available to the Hohokam people.
7. Roosevelt Row
Located in Downtown Phoenix is a walkable arts district known as Roosevelt Row. It is a historic neighborhood that has now been part of Phoenix's exciting tourist attractions and a popular hang-out place for locals. Moreover, Roosevelt Row is well-known in the city as the home of the artistic community.
Popular events happen here at Roosevelt Row, making it a must-visit for people from all walks of life. The bohemian vibe of the area adds to its charm with numerous things to do like shopping, dining, strolling, or sitting at one of the geometric benches. Its main attraction is its roster of stunning murals and various sculptures.
I am a big fan of art, so I recommend visiting Roosevelt Row. I spent most of my afternoon exploring every art gallery in this area. Don't miss the chance to join their number one event, First Friday Art Walk, where you can go on a self-guided art walk tour surrounded by food trucks and an open-air market.
8. Japanese Friendship Garden of Phoenix
The construction of the Japanese Friendship Garden of Phoenix is to connect Phoenix with the sister city, Himeji. This Japanese oasis, established in 1987, captivates the hearts of locals and tourists with its lush plants and koi fish ponds designed by Himeji architects. To arrive at the Japanese Friendship Garden of Phoenix, you can take the Light Trail.
Japanese Friendship Garden of Phoenix boasts 3.5-acres of calm oasis. It is a tea house with a surrounding tea garden with various activities and workshops. Besides the tea garden, there are other types of gardens that you can find here, such as a stroll garden, stone garden, and courtyard garden.
Learning some of the Japanese cultures is a great privilege that I would always want to try. Hence, I suggest people visit the Japanese Friendship Garden of Phoenix to see a genuine Japanese tea ceremony. There are also flower arrangement classes offered that you may want to try.
9. Mystery Castle
Situated at 800 E. Mineral Road, Phoenix, AZ 85040, Mystery Castle is among the top fun things to visit in Phoenix. Built by Boyce Luther Gulley over 15 years, Mystery Castle is known to be held together by combinations of different elements, including mortar, goat's milk, and cement.
Mystery Castle is open for public guided tours providing people the chance to explore parapets and various rooms led by Gulley's great-granddaughter. Many publications, such as The New York Times, and The National Inquirer, covered the castle's international popularity. Besides this, it is also a Pride of Phoenix Award winner and included in the Arizona Historic Register.
The guided tour in the Mystery Castle spans about 30 to 45 minutes. Guests can take pictures of the area, which I immensely did since this is one of the unique attractions you can find in Phoenix. For those who love castles, better include this in your bucket list.
10. Hole in the Rock
Another geological wonder of Phoenix that you may not want to miss is the Hole in the Rock. Situated in the Papago Park near the Desert Botanical Gardens and Phoenix Zoo is the Hole in the Rock, which offers a beautiful and fascinating landscape. It is among the top attractions in Phoenix that offers a breathtaking sunset view.
Hole in the Rock is a strange hill with an open ceiling and spaces that the Hohokam people likely used as a calendar to mark every season. Nowadays, everyone can walk or hike on this unique hill. It provides a scenic view of the desert and is a great place to bond with loved ones by trekking on this 0.3 miles of smooth sandstone.
The perfect time to visit Hole in the Rock is during sunset. The sunset view from this hill is so fascinating that it can pass as an ideal place to take your lover on a date. If I were to revisit Phoenix, I would still definitely include Hole in the Rock in my itinerary.
11. Orpheum Theatre
Opened on January 5, 1929, Orpheum Theatre is a Spanish Baroque style originally for silent cinema. Located at 203 W Adams St, Phoenix, AZ 85003, this theatre has a seating capacity of 1,364 and is on the National Register of Historic Places list in 1985.
If you want to experience a vintage theatre enjoyment in Phoenix, Orpheum Theatre is the best place to conclude your night. The historic theatre caters to live music shows, ballet, podcast recordings, family shows, and Broadway musicals. Its Wurlitzer organ is still playable, and you may get lucky to hear it played during your visit.
Orpheum Theatre is one of the historic theatres that left me awe of its beauty. I had the chance to join the tours and admire its intricate moldings, murals, and Solomonic columns. However, to experience its greatness, it's better to attend some shows at the Orpheum Theatre.
12. Curious Nature
For those who love collecting odd nature-related items, head to the Curious Nature at 5032 N Central Ave, Phoenix, AZ 85012. It is a delicate science and natural history emporium catering to people who adore fantastic and strange items.
At Curious Nature, you can find a roster of ethically sourced strange items like human skulls, taxidermied ducklings, bones, tanned bison scrotum, wet leech specimens, etc. Besides those odd objects, Curious Nature also sells antiques, jewelry, gems, minerals, home goods, botanicals, and books.
Exploring this emporium gave me a big surprise, but at the same time, it was an excellent addition to my trip to Phoenix. If taxidermies and strange items are your things, don't miss the chance to attend some of their classes ranging from entomology to taxidermy.
Despite Phoenix's sweltering heat throughout the year, it doesn't stop the city from offering numerous tourist attractions that captivate people globally, boosting its tourism economy. You don't need to wait for the winter season to enjoy every tourist spot in Phoenix because of its diversity.
I hope this article inspired you to schedule and start planning your vacation in Phoenix. I look forward to reading your comments on which tourist destinations on the list above made it to your itinerary.